Here are several questions for you before we move forward with this Redford Naturals dog food review. First, are you a new dog owner looking for the best puppy food available? Maybe you have a senior dog but are looking for new natural food to try? If you are looking for dog food that will give your dog the essential nutrients and energy needed to live an active life, Redford Naturals is a great choice. Redford Naturals has food to suit all dogs regardless of size, age, or health. So whether you are looking for great food for your puppy or you want to switch your older dog to something new, Redford Naturals has you covered.
Before scrolling down our Redford Naturals dog food review, here are some helpful guides to help you: Best Dog Food with Vitamins and Minerals and Which Dog Food Has Never Been Recalled?
Redford Naturals Information
If you have never heard of Redford Naturals, that is okay, as this is a relatively new brand founded in 2016. However, the makers behind Redford Naturals have been in the pet industry for years. In the 1980s, Harry Shallop and Jack Berry founded a Pet Supplies Plus chain of pet stores. These pet stores are the exclusive carriers of Redford Naturals dog and cat food. So, although the food has not been around long, the experience behind it is extensive.
Pet Supplies Plus has provided customers with quality food for years, so they decided to take the best parts of each brand and put them into one. Although founded and run by Pet Supplies Plus, Redford Naturals is produced at CJ Foods in Kansas. This manufacturer has extensive experience in the pet food industry. CJ Foods produces products for large dog food brands such as Nature's Variety Instinct and Blue Buffalo. So, you know your dog is receiving high-quality food made with the best care possible.
Dog Food For All Types of Eaters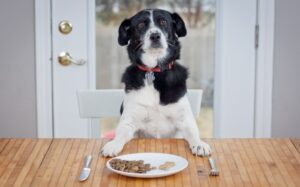 One of the best parts about choosing Redford Naturals for your dog is the large selection of food that they carry. Whether your dog loves wet food or dry food, Redford Naturals has you covered. They even produce different kinds of treats for your puppy. Below you will find the different types of food available from Redford Naturals.
Dry Food
When it comes to dry food, Redford Naturals has you covered. In their lineup of dry kibble, you will find a selection of flavors for all different ages. You also get the option of choosing a grain-free kibble if your dog has food sensitivities. Your dog will get a choice of chicken, salmon, beef, duck, lamb, or venison which can be paired with brown rice, potatoes, lentils, or oatmeal. This variety of flavor combinations ensures Redford Naturals has dry dog food for all flavor pallets and preferences. You can also choose from various grain-free kibble, so your dog gets all the nutrients it needs without any health complications.
Wet Dog Food
Although not as extensive of a selection compared to their dry dog food, Redford Naturals wet dog food does provide you with a great wet alternative to kibble. Like their dry food, Redford Naturals has grain-free options for those dogs who need a grain-free diet. You have a choice between a stew formula that provides your dog with essential nutrients without any grains or a wet loaf that provides the same benefits but with a grain included. This wet food comes in various flavors such as turkey, salmon, beef, and chicken with your choice of vegetables or quinoa.
Treats
Your dog will go wild for the selection of treats that can be found from Redford Naturals. If you are looking for a soft training treat for your puppy, they have it. If you are looking for a hard chewing stick for your large dog, they have it, and if you are looking for the occasional snack for your dog, they have it. Regardless of why you give your dogs treats, Redford Naturals has it. Their selection includes soft chewing treats, a variety of jerky, biscuits, and sausages. All are made with the same natural ingredients found in dry and wet food.
Related Guides: Chappie Dog Food Review and Homemade Peanut Butter Banana Dog Treats Recipe.
Food For All Ages and Stages of Your Dog's Life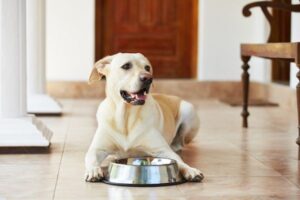 At Redford Naturals, they have food for every stage of your dog's life. So whether you just adopted a puppy or have a senior dog who needs food with some extra benefits, they have it.
Puppy
The puppy food at Redford Naturals is specially formulated to aid in brain development and heart health. They also provide training treats that will ensure your dog receives the best nutrition while undergoing training. This will ensure your puppy grows into a solid and healthy adult, ready to go on adventures with you.
Related: Best Dog Food For Yorkie Puppies.
Adult
The adult food from Redford Naturals focuses less on development and more on maintenance. This food is high in Omega-3 and Omega-6 fatty acids contributing to robust immune systems, healthy skin, beautiful fur, proper kidney function, strong bones, and good heart health.
Senior
Redford Naturals senior food supports healthy joints in your dog's old age. Unfortunately, unlike puppy and adult foods Redford produces, the senior lineup only includes limited flavors and does not have grain-free options.
Related: Best Canned Dog Food For Senior Dogs.
Natural Ingredients and Essential Nutrients
Now that you know the available foods Redford Naturals has, it is time to look at the ingredients they use and the essential nutrients they provide to your dog. The nutrition for this food depends mainly on the formula you choose. Therefore, it is critical to look at the specific nutrition information when you switch to a different flavor or recipe at Redford Naturals. For example, grain-free formulas have fewer carbohydrates than recipes that include grain.
That being said, Redford Naturals does have average to above-average nutrients compared to other famous dog food brands. Although some formulas may provide your dog with carbohydrates, you can be sure that the protein and fat your dog is receiving comes from a good source. Their ingredients are all responsibly chosen from the best providers across America and worldwide. In addition, the food itself is produced in America at a highly regulated and safe manufacturing facility.
The number one ingredient in every Redford Naturals food is meat. Regardless of the flavor, you can be sure meat is the first and foremost priority of this brand. This ensures your dog is getting the protein it needs to live a healthy and robust life. With Redford Naturals, you can also provide your dog with the right amount of healthy fat through meat and other essential nutrients such as Omega-3 and Omega-6.
Related: Best Omega 3 Chews For Dogs.
Price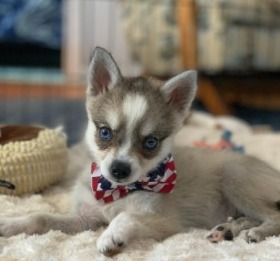 Redford Naturals prides itself on providing you with low-price, high-quality food. This is exceptionally well-priced dog food, especially for one that uses natural ingredients. Affordable and healthy, there are many positives to this brand. However, as with any dog food, there are some drawbacks that you might want to consider when choosing Redford Naturals.
Other Things You Should Know About Redford Naturals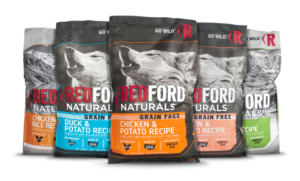 Although there are many benefits to choosing Redford Naturals, there are some negatives as well. First, the inconsistency that arises with the nutrients in the different recipes does not allow for an easy transition between recipes. Second, if your dog does not like one recipe, the nutritional value of one of your other options may not be sufficient for your puppy. This will leave you with minimal options.
Another negative aspect of Redford Naturals is the lack of breed-specific recipes they carry. However, this is combated by their addition of size-specific recipes. So, as an example, although you cannot get a specific Poodle recipe, you can choose a recipe that caters to the size of your Poodle, whether that is Standard, Miniature, or Toy. The size-specific formulas provide your dog with appropriately sized kibble that is easier to eat.
However, you won't have a recipe that explicitly targets certain breeds' health conditions, as breed-specific foods provide. The last obstacle you may find when buying Redford Natural dog food is that it is only sold at Pet Supplies Plus. So, if you are in a pinch and need dog food as soon as possible but do not live close to one of these stores, you will be out of luck. However, you can order the food online and pay for shipping if you so choose.
Dog Food Recommendations: Best Dog Foods For Joint Health and Best Dog Food Without Chicken.
Redford Naturals Details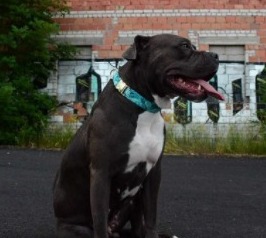 Conclusion For "Redford Naturals Dog Food Review"
Redford Naturals prioritizes your dog's health while keeping your savings in mind too. This dog food is made with natural meat and provides your dog with essential nutrients needed for energy and growth. This brand includes foods for puppies, adults, and senior dogs. So regardless of your dog's developmental stage, they will be provided with what they need. If you are looking for a high-quality pet food product for a low cost, check out Redford Naturals at Pet Supplies Plus stores near you.
For more dog food guides, you can check out:
To learn more about Redford Naturals, watch "Redford Naturals Limited Ingredient Diet Dog Food" from LH Mercantile Pet Supplies Plus down below: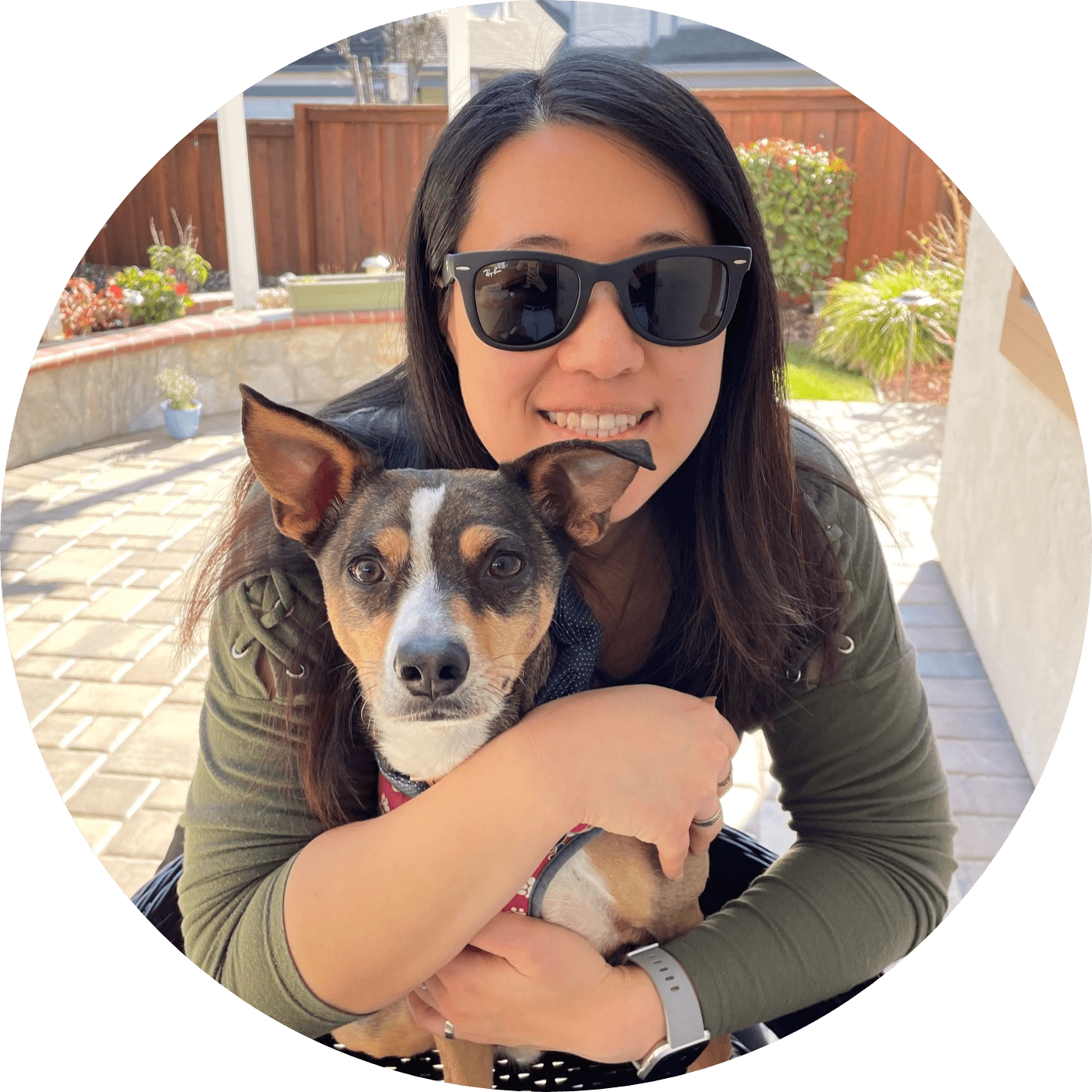 Dr. Sabrina Kong graduated from the Royal Veterinary College in England in 2016 and has been working at a small animal clinic in Northern California since then. She grew up in the Bay Area and got her bachelor's degree from Cal Poly San Luis Obispo. She also became a Certified Canine Rehabilitation Practitioner through a program at the University of Tennessee.
When she isn't in the clinic taking care of her four-legged patients, she enjoys traveling and trying new foods with her friends and her three-legged dog, Apollo. She adopted Apollo from her clinic when he was a puppy with numerous health issues. Dr. Kong truly cares about taking care of animals.