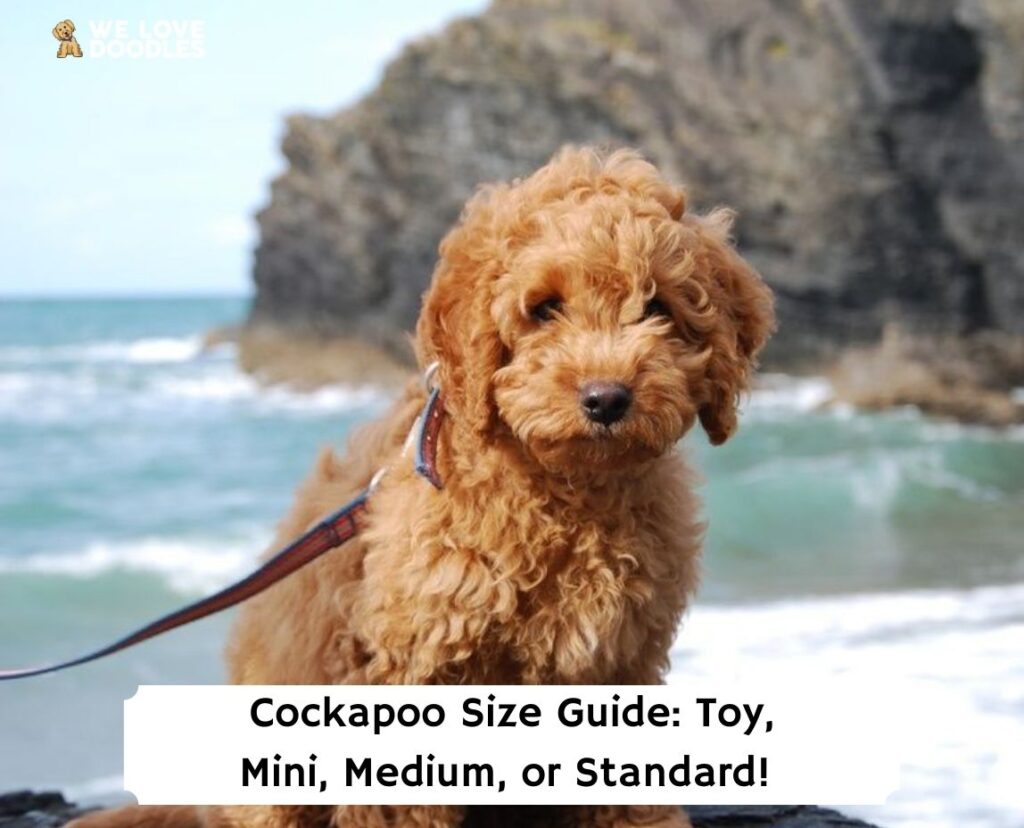 This Cockapoo size guide will teach you everything you need to know. Before we get started on Cockapoo sizes, here's what you need to know. Cockapoos are smart, social dogs who make excellent pets. I
f you're a new Cockapoo owner or planning to welcome one into your home soon, you likely have questions about their size. How big will your Cockapoo get when fully grown? What rate of growth should you expect? Here's your complete guide to Cockapoo sizes.
Before scrolling down this informative article, "Cockapoo Size Guide," check out our other Cockapoo-related content:
Cockapoo Sizes 101: Breed-Specific Info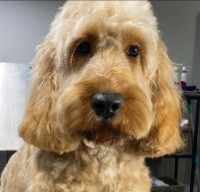 Cockapoos are designer dogs, which means they're a cross between two different dog breeds, in this case, a Cocker Spaniel and a Poodle. The traditional Cockapoo is a cross between a Cocker Spaniel and a Miniature Poodle, but that's not the only option.
Cockapoos can also be a cross between a Cocker Spaniel and a Toy or Standard Poodle. Additionally, the Cocker Spaniel can be either the English or American variety. Generally, English Cocker Spaniels are the larger of the two.
To add to the complexity, many Cockapoos aren't the direct offspring of a Spaniel and a Poodle. Instead, they're the result of the pairing of two Cockapoos, or a Cockapoo and a Poodle or Spaniel.
The Four Different Types of Cockapoo Sizes
The different parental pairings have resulted in four distinct "types" of Cockapoos recognized by breeders. They are the following:
While keeping in mind that a wide range of variations is possible, here's a rundown of each type and its general size.
Related: Types of Cockapoo Colors.
Standard Cockapoo Size
Also called Maxi Cockapoos, the Standard Cockapoo is the largest type. They stand up to 15″ tall and can weigh over 25 pounds. Quick Tip: Dog height is measured from the floor to the top of the dog's shoulder blades, known as the withers.
Mini or Medium Cockapoo Size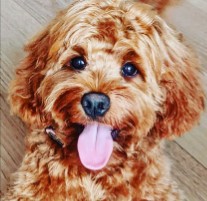 The Mini is smaller than the Standard, with a height between 11″ and 14″. The average Mini Cockapoo size ranges between 13 and 25 pounds.
The Mini is also sometimes called the Medium Cockapoo because it's in-between the large and small types of the breed (not because it's necessarily a medium-sized dog).
Toy Cockapoo Size
The Toy Cockapoo is smaller than the Mini but has a sturdier build. They're typically about 10″ tall and weigh between seven and 12 pounds.
Teacup Cockapoo Size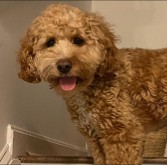 Finally, the smallest Cockapoos are the Teacups. They're under 10″ and usually weigh about five or six pounds. Teacups are often well-suited for apartment living.
The Growth Rate of a Cockapoo
Aside from knowing how big your Cockapoo will become, you also want an idea of how fast they will grow, so you can prepare your companion's bedding, feed them appropriately, and give them enough exercise.
Cockapoos usually reach their full size between nine and 12 months, with the most significant amount of growth occurring in the first six months. By nine months, most dogs (including most Cockapoos) will have reached their full size.
Some dogs will continue growing taller and filling out more for the next few months. Generally, dogs that exhibit growth after nine months are typically larger breeds or types, such as the Standard Cockapoo.
When do the different types of Cockapoos reach their full size?
Maxi: between 12 and 14 months
Medium: between nine and 12 months
Toy: between seven and nine months
Teacup: between five and seven months
As a general rule, the smaller the dog, the shorter the growth period.
The Cockapoo Growth Process
Dogs go through periods of growth spurts, just like people. For smaller Cockapoos, like Toys and Teacups, most growth spurts will occur during the first three months.
With the larger Mini and Maxi types, growth spurts occur later in life, usually between four and six months. Dogs can experience mild pain, especially joint pain, as they grow.
You'll want to avoid excessive, prolonged physical activity for your dog until after they've reached adulthood. During the puppy and adolescence stages, their bodies are still forming, placing them at a greater risk of injury.
Larger Cockapoos, especially the Standard, commonly retain a "puppy appearance" for up to two years. The look is characterized by rounded facial features, a soft coat, and a narrow chest.
Your dog isn't necessarily growing in size just because they have this appearance. As Cockapoos age, they'll shed their puppy coats. Adult coats are fuller and typically make the dog look larger.
Related: How Long Do Cockapoos Live?
Cockapoo Size Predictions: The Simple Equation You Can Use to Calculate Weight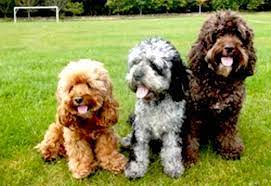 When your dog is about 15 weeks old, you can use a predictive formula to estimate its weight as an adult.
Maxi Cockapoos: Maxis reach about half of their total weight by five months and are fully grown by 14 months. Weigh your dog at 18 weeks. Then multiply the result by two.
Medium Cockapoos: Like Maxis, Medium Cockapoos will have half of their weight around five months. They reach their full weight at 12 months. Take your dog's weight at 15 weeks and multiply it by two.
Toy Cockapoos: Toy Cockapoos finish growing at eight months and reach half of their total weight at three months. Multiple their weight at 15 weeks by two.
Teacup Cockapoos: Teacups reach half of their adult weight at three months and their full weight at six months. Multiply their weight at 12 weeks by two.
While each formula is similar, each type of dog will reach its full weight at a different time, which means the rate of growth will also be different.
What Factors Influence Cockapoo Size?
Predicting the size of any dog is an inexact science, but hybrid dogs pose special challenges, as it's often difficult to know how the traits from each breed will interact. The biggest influence over your dog's height, weight, and size are the following factors:
Genetics
The more information you know about the parents, the better you can predict the Cockapoo's size. Here are three of the most common combinations:
| | | | | |
| --- | --- | --- | --- | --- |
|   | Parent | Parent | Cocker Spaniel Percentage | Poodle Percentage |
| First Generation (F1) | Cocker Spaniel | Poodle | 50% | 50% |
| First Generation Backcross | First Generation Cockapoo | Poodle | 25% | 75% |
| Second Generation (F2) | First Generation Cockapoo | First Generation Cockapoo | 50% | 50% |
The size of the dog depends on the percentage and type of each breed. For instance, a Cocker Spaniel is usually smaller than a Standard Poodle but larger than a Toy Poodle.
Above all, understand that genetics are unpredictable. Even with a wealth of information on each parent, your dog might surprise you by turning out larger or smaller than you expected.
Nutrition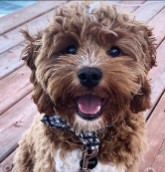 While proper nutrition is important for all dogs, it plays a special role in the size of hybrids such as Cockapoos. They can't absorb a range of nutrients as wide as natural breeds.
Without the right kind of diet, especially in the early years, they can suffer from stunted growth. Weight gain is another common concern.
Discerning the difference between a growth spurt and unwanted extra pounds isn't always easy. Use a measuring cup when feeding your dog to ensure you're giving them consistent, appropriate amounts.
In most cases, you'll feed your dog one to three-quarter cups of food each day, divided into two equal meals. Always check with your vet to determine the correct feeding plan for your dog's specific needs.
Related: Are Cockapoos Hypoallergenic?
Exercise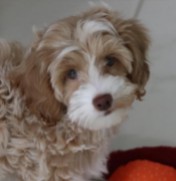 Most Cockapoos have moderate energy needs. They'll likely need about 20 to 30 minutes of walking or running each day. An extended walk around the block is often enough to keep many Cockapoos happy.
Of course, energy needs will vary. Cocker Spaniels have moderately high energy needs, so any Cockapoo with a heavy Spaniel influence will likely need more activity each day.
Even if your dog has high energy levels, you want to keep them from jumping frequently or running up and down long flights of stairs. These types of activities can harm the joints, especially in younger, growing dogs.
Related: Do Cockapoos Bark a Lot?
Cockapoo Size Charts and Growth Patterns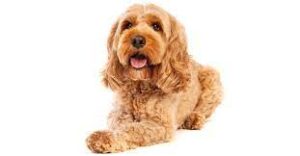 While all Cockapoos are different, here's a general guide to their height and weight as adults.
| | | | | |
| --- | --- | --- | --- | --- |
|   | Maxi | Mini | Toy | Teacup |
| Height Range | 16″ to 22″ | 11″ to 15″ | 10″ to 11″ | 10″ and under |
| Weight Range | Up to 25 pounds | 13 to 25 pounds | 7 to 12 pounds | Under 6 pounds |
Here's a general look at a Cockapoo's average weight at several ages.
| | | | | |
| --- | --- | --- | --- | --- |
|   | Standard | Mini | Toy | Teacup |
| 1 Month | 4.5 pounds | 3 pounds | 2 pounds | 1 pound |
| 3 Months | 7 pounds | 6.5 pounds | 4.5 pounds | 2.5 pounds |
| 6 Months | 14.5 pounds | 11 pounds | 6 pounds | 4.5 pounds |
| 9 Months | 18 pounds | 12.8 pounds | 7 pounds | 5.4 pounds |
| 12 Months | 20 pounds | 14 pounds | 8 pounds | 6 pounds |
Notice the rate of change, which helps illustrate the speed of growth across the different types.
Conclusion For "Cockapoo Size Guide"
While genetics have their fair share of surprises, especially with a hybrid breed, you can estimate your Cockapoo's size by understanding their type, lineage, and expected growth rate.
Cockapoos don't have just one size – and that's a reason why they're such great pets! Whether you live in a small apartment or a large house with a yard, you can find a cockapoo that will fit comfortably in your home and become a friend for life.
If you find this Cockapoo size guide helpful, check out these other informative content from our team at We Love Doodles:
For more information on the size of a Cockapoo, you can watch "Cockapoo Dog Breed Guide" down below: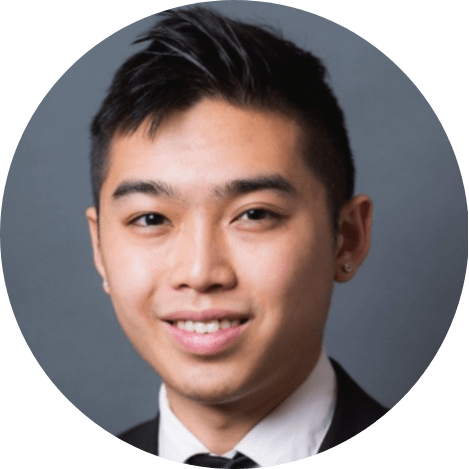 Andy is a full-time animal rescuer and owner of a toy doodle. When he's not saving dogs, Andy is one of our core writers and editors. He has been writing about dogs for over a decade. Andy joined our team because he believes that words are powerful tools that can change a dog's life for the better.
Why Trust We Love Doodles?
At We Love Doodles, we're a team of writers, veterinarians, and puppy trainers that love dogs. Our team of qualified experts researches and provides reliable information on a wide range of dog topics. Our reviews are based on customer feedback, hands-on testing, and in-depth analysis. We are fully transparent and honest to our community of dog owners and future owners.