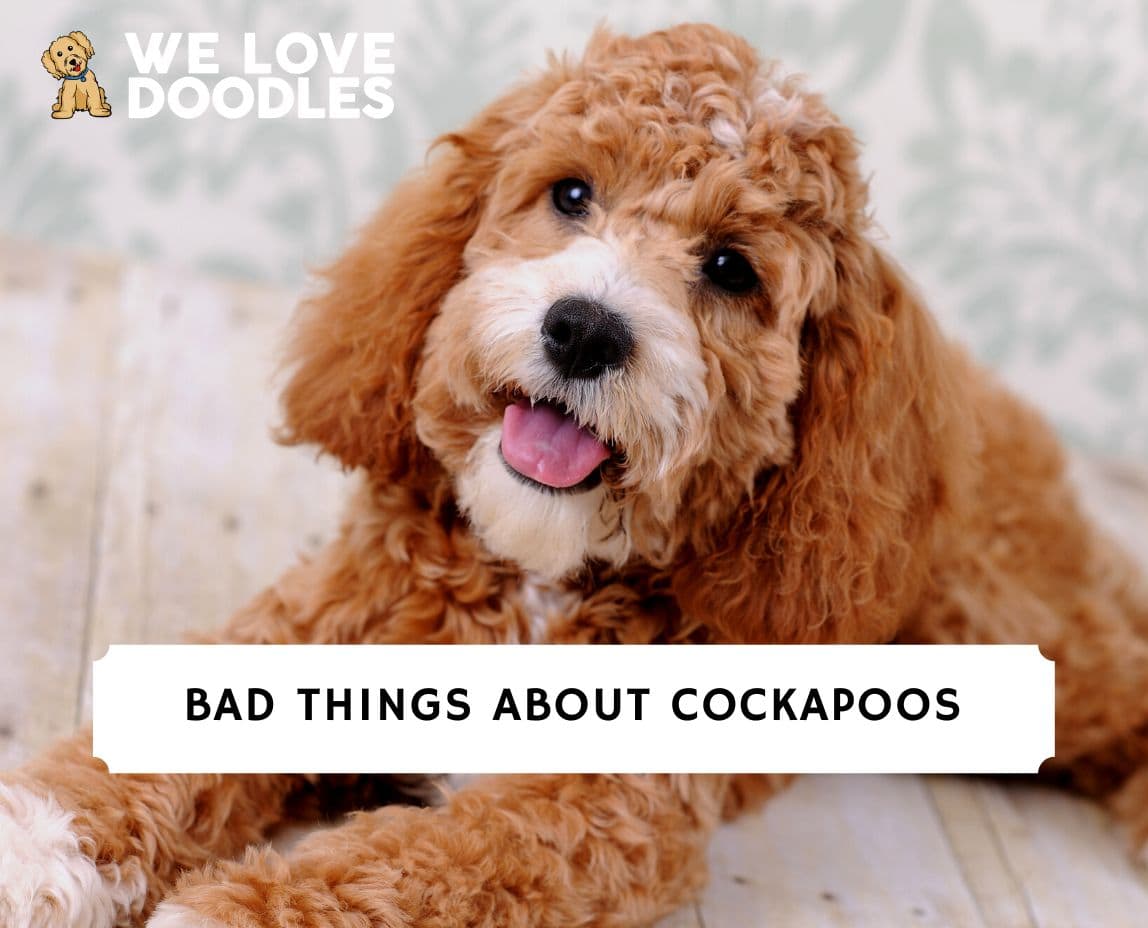 Even though this Poodle mix is incredible, there are still many bad things about Cockapoos that you should know. Owning a hybrid dog brings joy, privilege, and prestige. However, unlike everyday dogs, mixed-breed dogs come with complex needs. One such dog is a Cockapoo (sometimes called a Cockerpoo or Cockadoodle).
A Cockapoo is a popular family-friendly dog breed that's an offspring of the affectionate, long-eared Cocker Spaniel and the active, hypoallergenic Poodle. Before bringing this breed into your home, it's advisable to understand the bad things about Cockapoos. Below are ten of the Cockapoos' bad traits.
Before you scroll down this list of bad things about Cockapoos, you can check out these other Cockapoo guides from our team at We Love Doodles: Cockapoo vs. Poodle Dog Breed Comparison and Most Interesting Facts About The Chocolate Cockapoo.
1. Cockapoos Bark a Lot For Many Reasons
A barking dog can be an advantage to homes prone to regular intruders. But owning a dog that loves barking, whining, whimpering, and grunting can be unpleasant to you and your neighbors. A Cockapoo is a vocal dog breed that barks at any noise, movement, or shadow.
These little dogs master how to create noise to get their needed attention. Their everyday noises can be a nuisance, especially when you want serenity at home. If left unchecked, your Cockapoo will bark when it gets bored, offended, excited, or anxious.
Having such a dog can be a bother to infants and neighbors. Cockapoo owners prefer training their dogs early to stop them from barking too much. You don't want to have regular complaints from neighbors and fines because of a dog that will bark, grunt, and whimper excessively and uncontrollably.
Related: Cockapoo Pros and Cons.
2. Cockapoos Require Regular Companionship
Unlike common dog breeds that can stay alone for long hours, Cockapoos only feel safe and secure when you're around. Cockapoos are companion dogs and don't like spending much time alone. Leaving them alone for long hours triggers separation anxiety. From an early age, your dog will demand attention and play around with family members. When no one gives it the attention it requires, a Cockapoo can become easily bored.
If you live alone and spend long hours away from your Cockapoo, you'd better have a friend or relative come over and spend some time with it or take it for a walk. It gets worse when your dog becomes aggressive and destructive due to social anxiety. A Cockapoo suffering from separation anxiety might start to bark, chew, dig and scratch itself when left alone.
Related: Best Cockapoo Generations.
3. Cockapoos Are Prone to Various Health Issues
Cockapoos inherit several genetic health problems from Cocker Spaniels and Poodles. Before buying your Cockapoos, be aware your dog might suffer from the following health issues:
A

Cockapoo

may deal with eye problems: Eyesight problems in your

Cockapoo

can result from age, hereditary issues, or diabetes. Common eyesight problems for your dog might include Progressive Retinal Atrophy (PRA), Hereditary Cataracts, Glaucoma, and Corneal Ulcerations.
A

Cockapoo

may deal with ear problems: Cockapoos inherit floppy ears from Cocker Spaniels. Dogs with floppy ears are susceptible to ear infections if left unchecked. Ear infection in your

Cockapoo

might result from yeast, bacteria, or other underlying issues.
A

Cockapoo

may develop skin problems: Cockapoos are highly sensitive to allergens and might suffer from skin allergies. When the dog comes into contact with allergens, it can result in skin irritation, itchiness, and dermatitis.
A

Cockapoo

may deal with dental problems: Teeth problems in Cockapoos can result from tartar accumulation, plaque build-up, or genetics. If left untreated, the bacteria can cause kidney, liver, and heart infections.
Hip Dysplasia: Hip dysplasia is a joint deformity and a genetic health problem. A

Cockapoo

with hip dysplasia can have painful hip joints as it continues growing.
Luxating Patella: Your Cockapoo's kneecaps might dislocate, causing tears, inflammation, and pain. Signs of luxating patella are mild at a young age but become mild later in life. Common symptoms of luxating patella include limping and abnormal sitting posture.
Knowing your dog is susceptible to these health issues can help you mitigate them before they become severe. Maintain your dog's health status by cleaning it more often and taking it to your vet for checkups and medication.
Your dog's health should be a top priority when considering bad things about Cockapoos. Ensure to buy your Cockapoo from a reputable breeder so your dog can be free of any health problems.
Related: How Long Do Cockapoos Live?
4. Cockapoos Require Regular Grooming and Proper Maintenance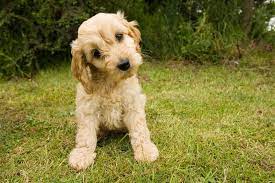 Some dog owners praise Cockapoos because they don't shed. While that might sound like a positive trait, it can come with a price. Failure to shed means you must take good care of its soft hair to maintain its good looks. You may need to groom your Cockapoo monthly or weekly to keep its coat looking tip-top.
Grooming your Cockapoo entails brushing, cleaning, and trimming its hair regularly. Failure to trim its hair around the face can hinder visibility, especially when the hair covers its eyes. Additionally, your dog may have lots of knots and tangles in its coat. Dog grooming requires one to invest a lot of time and money.
A professional groomer will charge around $30 to $90 every two to three months to groom your Cockapoo. And if you want to groom your dog at home, you will have to buy equipment such as a grooming table, electric clipper, comb, brush, dog dryer, shampoo, scissors, and thinning shears.
5. Cockapoos Have an Incredibly High Energy Level
Cockapoos have extreme energy levels, and as a result, they require a lot of exercises. As a crossbreed of two traditionally working dog breeds, your dog will need ample space for running and playing. If you live in a small house, your dog might get bored quickly and start barking, scratching, biting, or digging.
If you live in rural areas or your property has a fenced yard, you can rest assured your Cockapoo will have enough space to explore, run and exercise. But what if you live in small apartments? The best way to ensure your dog exercises is by taking it out for daily walks. Alternatively, you can regularly take your Cockapoo to a park so it can run and explore.
Related: Best Weighted Vest For Dogs.
6. Cockapoos Love to Eat, So They Will Always Appear Hungry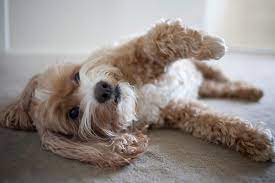 Does loving to eat sound like one of the bad things about Cockapoos? Yes, especially when your dog always seems hungry, no matter the time. While every dog loves tasty meals, a Cockapoo takes its love for food to another level. Even after feeding it, your Cockapoo may be pushy and create a lot of noise when demanding extra meals.
Your Cockapoo can also become aggressive during feeding time, and you may not leave it with other pets around. Providing your dog with enough food can help alleviate the problem. However, feeding it more often can lead to health issues such as obesity.
Cockapoo Food Recommendations: Best Dog Food For a Cockapoo.
7. Cockapoos Require Early Socialization to Develop the Desired Personality
Early socialization can help counter various undesirable characteristics in your Cockapoo. While these dogs are known to be warm, friendly, and with healthy personalities, you'll need to socialize your Cockapoo in its early life to help it develop these traits. Socializing your dog during the early months may seem like a lot of work, but with time, it develops desired qualities that make it easy to live with.
During early socialization, introduce your puppy to different people, sounds, places, and experiences. As your dog grows and becomes energetic, early socialization will help it become friendly and lively. Failure to socialize your Cockapoo at its early stages of life may develop separation anxiety, among other undesired traits.
Related: Facts About The Red Cockapoo.
8. You May Fail to Identify the American Cocker Spaniel Used For Breeding
Is choosing the actual breed vital to you? Most people prefer to buy a crossbreed of the American Cocker Spaniel and a standard Poodle. However, finding this Cockapoo breed may not be a guarantee, especially if you buy your dog from any breeder.
Some breeders will sell Spoodles (crossbreeds of a standard Poodle with an English Cocker Spaniel) to unsuspecting customers. If you don't want to fall victim to such breeders, always buy your dogs from a reputable breeder. Your breeder should inform you about the dog's parents and, if possible, let you meet them.
9. Some Cockapoos Inherit a Lot of Personality Traits From Cocker Spaniels
Finding a breed with many personality traits inherited from its Poodle parent can be difficult. When combining the genetics of a Poodle and a Cocker Spaniel, some Cockapoos may inherit many undesired personality traits from Cocker Spaniels. While Spaniels are family-friendly dogs, they can quickly become anxious and aggressive.
Their aggressiveness can be a response to provocation or fear. At some point, they can become fear-biters. Some Cocker Spaniel traits passed to your Cockapoo might include high anxiety levels, fear, and submissiveness.
And due to their smaller size, some of these Cockapoos can become fear-biters. However, fear-biting is nothing too serious and can happen to any dog. The only way to ensure you get a Cockapoo with more Poodle traits is by buying one from a reputable breeder.
10. Cockapoos Have a Love For Swimming in the Water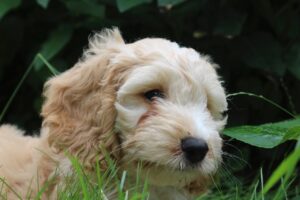 Love for swimming may not sound like one of the bad things about Cockapoos, especially if you live near a stretch of water. Cockapoos inherit this trait from Poodles. Poodles are water retrieving dogs known to retrieve fowls from rivers and lakes. Cockapoos with such inherited traits are known to be some of the best swimmers.
Their coat is slightly water repellant, and others may inherit webbed feet from Poodles that help them swim easily. While swimming might seem like a positive trait for your dog, it can work against it. When your Cockapoo is swimming, water can get trapped in its ear canals and fail to evaporate due to its floppy ears.
Water trapped in ear canals becomes warm and moist, creating a good breeding ground for bacteria. As a result, your dog may become susceptible to various ear infections. When your Cockapoo gets into the water, you must clean its ears and dry them properly. Failing to clean your dog's ears regularly could result in regular and expensive trips to your vet.
Conclusion For "Bad Things About Cockapoos"
Hopefully, this list of bad things about Cockapoos will help answer some of the questions lingering in your mind. A Cockapoo can be a beloved family dog, but it has some undesirable characteristics you'll have to contend with.
Some of these Cockapoo bad traits are manageable, and with close attention, you can help counter such negative traits. Before bringing a Cockapoo into your home, ensure you're aware of all the behavioral and health issues your puppy could face.
Aside from this list of bad things about Cockapoos, you can check out these other Cockapoo guides from our team at We Love Doodles:
With these negative things about the Cockapoo out of the way, you can learn these incredible things about this Poodle mix by watching the "Cockapoo Dog Breed Guide" down below: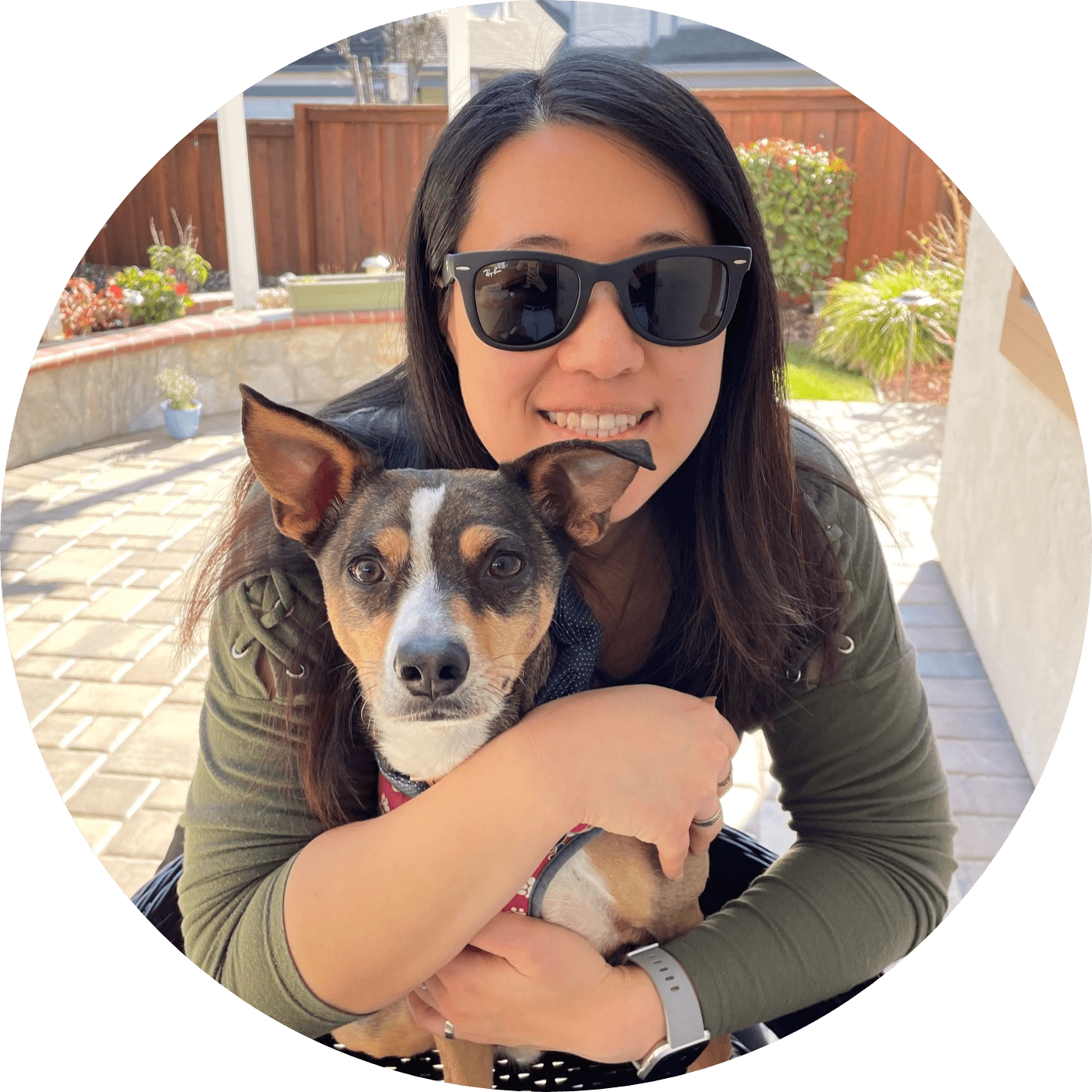 Dr. Sabrina Kong graduated from the Royal Veterinary College in England in 2016 and has been working at a small animal clinic in Northern California since then. She grew up in the Bay Area and got her bachelor's degree from Cal Poly San Luis Obispo. She also became a Certified Canine Rehabilitation Practitioner through a program at the University of Tennessee.
When she isn't in the clinic taking care of her four-legged patients, she enjoys traveling and trying new foods with her friends and her three-legged dog, Apollo. She adopted Apollo from her clinic when he was a puppy with numerous health issues. Dr. Kong truly cares about taking care of animals.