Finding the best Cockapoo breeders in Pennsylvania can be challenging when you're looking for the best of the best. Thankfully, this guide is here to help you locate healthy Cockapoo puppies in Pennsylvania and choose the one most suited for your lifestyle!
Cockapoos are known for their playful and affectionate nature. They are one of the first designer breed dogs, and were first deliberately bred in the 1950s. Dog breeders mixed Cocker Spaniels and Poodles, which resulted in something that could melt even a heart of stone!
Cockapoos are known for being all-around friendly, high adaptability, and being easy to groom. These small-medium size dogs can weigh around 12 to 20 pounds, making them desirable for those of you living in apartments that are small or restrict larger breeds.
Before scrolling down this list of Cockapoo breeders in Pennsylvania, check out these other breeder recommendations: Best Miniature Schnauzer Breeders in Pennsylvania and Best Yorkie Poo Breeders in Pennsylvania.
How Much Can You Expect to Spend on a Cockapoo From a Breeder in Pennsylvania
The average cost for a Cockapoo from a breeder is $450 to $2,600. This price varies so much because of a few key factors:
The lineage
The health of the puppy
Appearance (Some color combinations are in higher demand than others)
The breeder's experience
If you choose to adopt a puppy from a rescue instead, expect to spend around $300.
Related: Cockapoo vs. Poodle Dog Breed Comparison.
Choosing a Cockapoo Breeder in Pennsylvania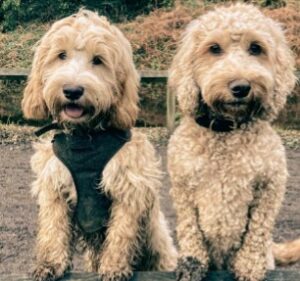 Choosing a breeder can be a challenging task for a new pet owner. A reputable breeder has a history of care, so they have more experience raising a litter, but the experience isn't everything. We've compiled a list of things to look for in a good breeder:
The puppies look healthy.
You are allowed to visit them several times before making a choice.
The

breeder

is open to discussing any questions you might have about the training puppies receive.
They mention that the puppies get training for car and train journeys.
The puppies grow up in the breeder's family home.
They ask about your living conditions.
The

breeder

offers a refund if you want to return the puppy if the puppy turns out to be sick.
If they don't bring these points up themselves, feel free to ask them. Most breeders will be happy to answer any questions you have.
Related: How Much Does a Cockapoo Cost?
Cockapoo Puppies For Sale in Pennsylvania
If you want a furry friend who will be attached to you all the time and entertain you with their adorable looks and boundless energy, then the Cockapoo is a great choice. Want help in choosing a breeder for Cockapoo puppies? Look no further than our list of Best Cockapoo Breeders in Pennsylvania.
Related: Cavapoo vs. Cockapoo Dog Breed Comparison Guide and Types of Cockapoo Colors.
1. PuppySpot's Cockapoos For Pennsylvania
As you search for Cockapoo breeders in Pennsylvania, we highly recommend checking out PuppySpot. PuppySpot is a reputable marketplace where you can browse for available puppies from the comfort of your home in Pennsylvania.
The team of PuppySpot strictly screens all Cockapoo breeders on PuppySpot, so you can rest assured knowing that your puppy will be safely shipped to your home in Pennsylvania. Before you continue on your search for a Cockapoo puppy for sale in Pennsylvania, check out the link below.
PuppySpot has a zero-tolerance policy for puppy mills, and they screen each breeder. Your dog will come with an industry-leading 10-year health guarantee, and you'll be given the option to add pet insurance to your cart upon checkout.
PuppySpot Details
2. Sophie Lou's Cockapoos – Herndon, Pennsylvania
First on our list is Sophie Lou's Cockapoos, run by Brooke. She's been breeding Cockapoos since 2017, and she is a practitioner of positive reinforcement training. This means the dogs are rewarded for good behavior rather than punished when they do something wrong.
In our eyes, this is a significant point in favor of Sophie Lou's Cockapoos. Another interesting fact about this breeder is that they are a proud member of the American Cockapoo Club.
If you happen to catch Sophie Lou's Cockapoos at a time when they aren't currently raising a litter, they recommend that you check in with the ACC if you want a Cockapoo in a hurry!
Brooke has provided several excellent resources to guide you in caring for your potential new Cockapoo. We recommend reading these, even if you ultimately decide on a different breeder. She even compiled a list of products available on Amazon that she found helpful with the puppies.
This is a treasure trove and can be invaluable to you and your journey with your furry friend. All of this information made freely available to you shows that Brooke truly cares for the goodwill of the dogs she breeds and is ultimately what landed her a top spot on our list.
Sophie Lou's Cockapoos Details
3. 4 Paws Cockapoos – New Castle, Pennsylvania
Next up is 4 Paws Cockapoos, owned by Stacey McClure. Stacy has over 20 years of experience training and breeding dogs. She is very passionate and caring about her dogs, and many customers on her Facebook page agree and vouch for her ability as a breeder.
However, she presents herself as very business-minded on the website, so bear in mind that there may be some restrictions that might put you off from buying from her.
Of course, these ultimately won't determine how you feel about your Cockapoo friend, but we thought it was important to mention, especially if you had it in your mind to breed a litter of your own.
Speaking of important information for you to know, keep these in mind for when you buy from 4 Paws Cockapoos:
You aren't allowed to breed puppies bought from this

breeder

From the day they are born, Stacy works with the puppies to get them acclimated to children and other dogs
A $50 fee is needed to reserve a puppy which is non-refundable
The purchase cost of a puppy is non-refundable
The

breeder

strongly recommends spaying or neutering the puppies
PA law states the puppies must receive their rabies shot by three months old
Stacy also offers puppy school services if you need some help training your furry friend.
4 Paws Cockapoos Details
4. Lilly Mountain Cockapoos – Lilly, Pennsylvania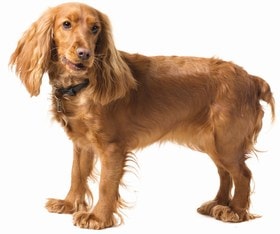 Fourth on our list of the top Cockapoo breeders in Pennsylvania is Lilly Mountain Cockapoos, owned by Theresa Mitchell. They are a small kennel located in eastern Pennsylvania. They raise several variations of Cockapoos, and the puppies are born and raised in their home.
This breeder offers a one-year health guarantee against genetic and hereditary diseases. Theresa specializes in breeding NACR registered Cockapoo puppies using the highest standards to offer you a healthy, sweet companion to add to your family. She is also an obedience trainer!
Lilly Mountain Cockapoos has been a proud member of the American Cockapoo Club since 2009. If this sounds appealing and you would like to get in touch with Lilly Mountain Cockapoos, you can do so, but only via email at this time.
Lilly Mountain Cockapoos Details
5. Cooper Family Cockapoos – Ephrata, Pennsylvania
Finally, we have Cooper Family Cockapoos, run by Lily Cooper. Cooper Family Cockapoos takes pride in the fact that their Cockapoos have attractive characteristics of both breeds, including AKC bloodlines, long floppy ears, the parti-color gene, and luscious curls.
They routinely have first-generation Cockapoo breeds, which means they breed Cockapoos from Spaniels and Poodles. Interestingly, they also breed two other variations: the Poodle and Cockapoo together, and a Cockapoo and Cockapoo.
For the Poodle to Cockapoo mix, the puppies have a closer resemblance to Poodles, and so they look a bit different than first-generation Cockapoos. As for the third variation, breeding two Cockapoos results in similar traits being passed down to the next generation.
This breeder can offer all three variations, making them one of the best Cockapoo Breeders in Pennsylvania, though they breed the first-generation Cockapoos more often.
If you're ready to get yourself one of these Cockapoos, and you're in the Pennsylvania area, apply for one from Cooper Family Cockapoos from the information below.
Cooper Family Cockapoos Details
Caring For Your Cockapoo Puppy From Pennsylvania
It is essential to care for your Cockapoo puppy, so ensure you have done proper research before buying. Cockapoos are very adaptable, so they'll live in small or middle size apartments, but it is not advisable to leave your Cockapoo outside due to their low heat tolerance.
You will need to get a food bowl, comb, chew toys and stuffed animals, or a mat and make a sleeping spot for the doggo. And don't forget a harness and a leash.
Cockapoos are prone to obesity and gastrointestinal tract, so low-calorie, high protein diets are good for them. Walking for Cockapoos is not very hectic. Since Cockapoos are not a very active breed, half an hour of walking, twice a day, should be sufficient.
Conclusion For The "Best Cockapoo Breeders in Pennsylvania"
Since the Cockerpoodle is a mix between two purebred dogs, unless it is a second or third generation, it is less susceptible to having detrimental health effects than its parents.
This makes them an ideal match for someone who likes the physical characteristics of the purebred puppies and cares about the health of their furry friends. Genetic diversity is important for them, and the best Cockapoo breeders in Pennsylvania will strive to adhere to high standards.
Cockapoos are an adorable breed of small dogs that are very energetic, playful, and good with kids. With such a pet, life can become more interesting, and this puppy can cheer you up at the most random times.
Remember that your Cockapoo is a living, breathing animal, and they need a fair amount of attention. So be sure to make time for walking, bathing, and playing with your new Cockapoo.
For more guides similar to this list of Cockapoo breeders in Pennsylvania, you can check out:
Before you purchase a Cockapoo puppy from a breeder in Pennsylvania, you can learn more about the breed by watching "Cockapoo Dog Breed Guide" down below: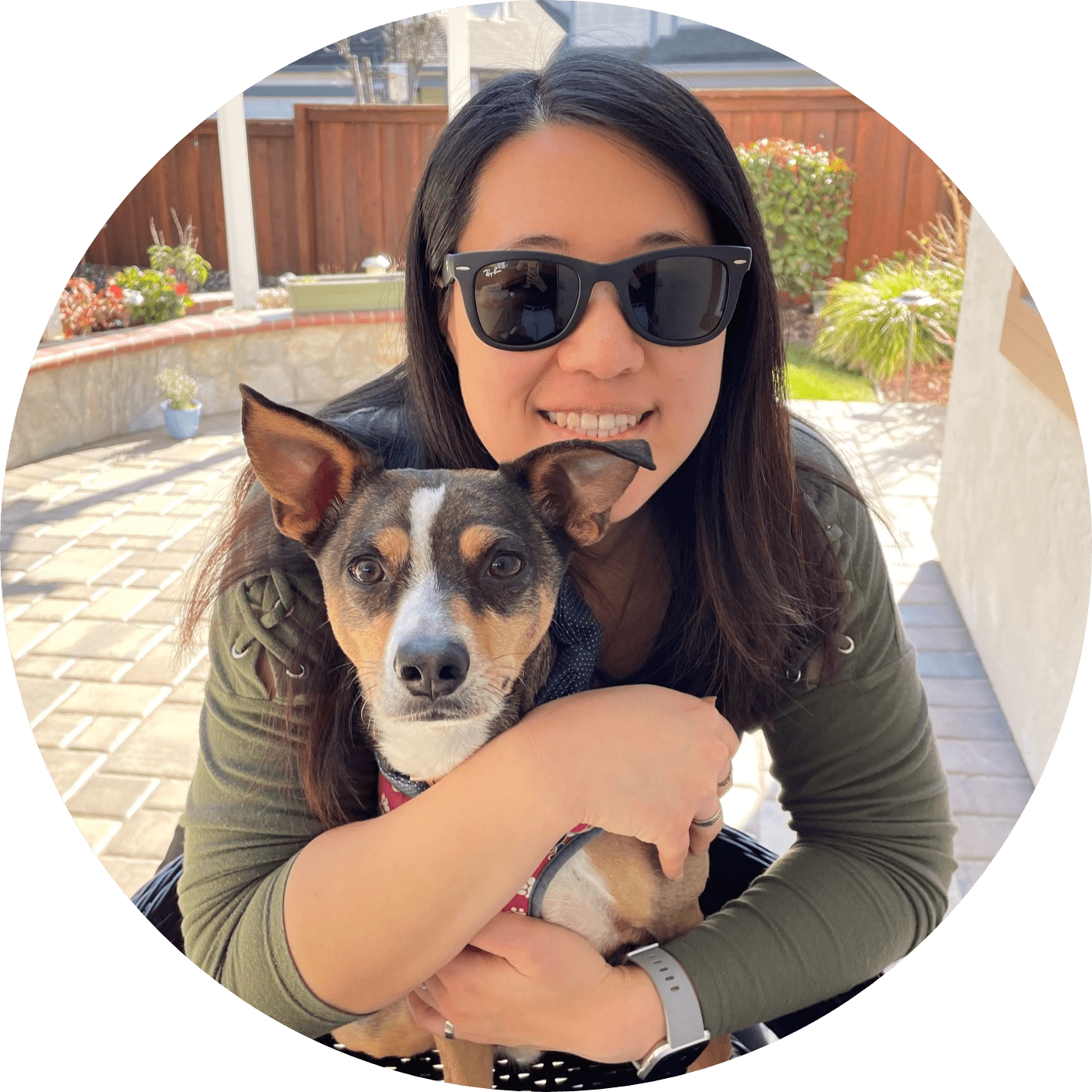 Dr. Sabrina Kong graduated from the Royal Veterinary College in England in 2016 and has been working at a small animal clinic in Northern California since then. She grew up in the Bay Area and got her bachelor's degree from Cal Poly San Luis Obispo. She also became a Certified Canine Rehabilitation Practitioner through a program at the University of Tennessee.
When she isn't in the clinic taking care of her four-legged patients, she enjoys traveling and trying new foods with her friends and her three-legged dog, Apollo. She adopted Apollo from her clinic when he was a puppy with numerous health issues. Dr. Kong truly cares about taking care of animals.