You do a lot to care for your dog. You regularly exercise him, feed him the best food, and bring him to the vet for checkups, vaccines, and more. You're making a positive difference in the health of your dog, even through day-to-day activity. But did you know that choosing to neuter your male dog can also benefit your dog's health and well-being?
If you haven't yet altered your pup, you may be wondering "when should I neuter my male dog?" Today, we will go over the 6 most common signs that it's time to have the procedure completed. Consult with your dog's vet if any of these ring true for your pup.
Before scrolling down, here are some related articles: Male Dog Leaves Odorless Wet Spot. What Should I Do?
Why Neuter Your Dog?
Neutering involves removing the ability of your male dog to reproduce. Technically, the term "neutering" refers to the procedure performed on male dogs, while "spaying" is the term used for a similar procedure for female dogs. For most dog breeds, this process can be done when the dog is as young as 8 weeks old.
However, some veterinarians may suggest waiting until your dog has approached their puberty timeline, which is about when they are six to eight months.  Not only does this tend to be easier for the puppy, but it also eliminates the risk of health concerns or behavioral issues from developing later on in life. Rest assured: neutering is a very common procedure and is extremely low-risk for your pup.
After your dog is neutered, allow for a few days to a few weeks for optimal healing. Your dog may feel slight pain with their stitches and potentially emotional changes, so give him his space if needed. Some dogs may need to wear a cone around their neck to prevent licking, and these companions may require a little extra attention and TLC.
While neutering may cause some initial discomfort and adjustment, the procedure can be an vital step in preventing several types of physical and behavioral issues from developing.
Reasons It May Be Time to Neuter Your Dog
How do you know if it's time to neuter your dog? Altering your pup – male or female – is an important decision that should not be taken lightly! Know when the time is right to neuter your fur baby, and always consult with a veterinarian as each dog's behavioral and health needs are different.
1. You Want to Help Reduce Animal Overpopulation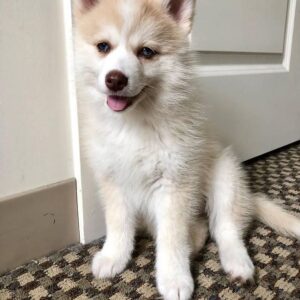 If you're not raising your dog to breed, it may be a good idea to have him neutered. As you recall, altering your dog takes away his ability to reproduce. Not only will this help decrease the overpopulation of stray or homeless dogs, but it will also prevent you from having to limit your dog's social interaction with other (female) pups! Each year, thousands of dogs are placed in the care of shelters and rescues. Help reduce this overpopulation by neutering your own fur baby.
A brand new, adorable litter of puppies may be tempting, but remember that there are plenty of deserving dogs out there that are already waiting to find a home.
2. You Want to Prevent Certain Diseases
For male dogs, testicular cancer is a common cause of death. When dogs are neutered, this risk of cancer is eliminated. Even older dogs may be able to undergo this procedure; speak with your vet about whether your dog is healthy enough to be neutered. In some cases, when testicular cancer has been diagnosed the prognosis can be greatly improved by neutering the dog. Of course, the younger the better – neutering your male dog at around eight months to one year old can prevent testicular cancer entirely.
In addition to preventing testicular cancer, neutering also reduces the risk of prostate diseases, such as an enlarged prostate. The surgery is a simple, safe, and easy method of preventive care.
3. You Want to Improve His Behavior
Testosterone is a hormone present in male dogs that can make them dominant and aggressive. Dogs can be highly competitive with other pups – and even humans – and very protective of their space and their pack. These surges of testosterone can bring along some negative effects on your dog's overall temperament.
When you neuter your dog, you lower his testosterone levels. This may help to mitigate negative or aggressive behavioral patterns you've noticed. Neutering may also help lessen the instance of unwanted behaviors like humping or roaming, behaviors that stem in a need for dominance.
Of course, training is needed to teach your dog manners. In addition to neutering your furry friend, consider enrolling him in obedience school to further promote a positive temperament.
4. You Want Them to Stop Marking Their Territory
Another sign that your dog is attempting to establish dominance is when he marks his territory. Unfortunately, this marking isn't limited to the fire hydrant. Your pup may lay claim to your sofa, your laundry basket, or your shoes. It's behavior that's natural for dogs, but it is highly undesirable. Fortunately, neutering your dog can help eliminate the behavior.
Once again, proper training will also help to lessen the occurrence of urine marking. Crate training your pup from an early age can teach your dog where to and where not to go. As you interact with your dog, however, remember that urination and urine marking are two different events, so correct your dog appropriately.
5. Your Dog Has a Genetic Concern
If your dog has a known genetic disorder, neutering is a good idea. Speak with your veterinarian about the possibility that your pup will pass on the genetic condition, then take action accordingly. Some genetic conditions may not be cause for concern – allergies are one example. But hip dysplasia, patellar luxation, and hereditary cancers may be cause to have the procedure performed.
While neutering your dog won't necessarily "cure" him of his current conditions, it will absolutely prevent the dog from producing future generations of unhealthy puppies.
6. Your Dog Likes to Escape
Sometimes, dogs who have not been neutered will feel the need to go out and find themselves a partner. While roaming the neighborhood in search of a mate is natural for dogs, it's certainly problematic. Not only may your dog impregnate a neighbor's animal, but he may get lost in the process. It's a big, scary world out there! Neutering your dog will keep him more content in his own backyard where he's safe and sound.
Decide if Now is the Time to Neuter Your Dog
Most pet owners, especially those with no prior experience, may find the prospect of elective surgery frightening. We strongly urge you not to worry! Thousands of Good Boys are neutered each year in the United States, and the procedure is surprisingly non-invasive. Your pup may be in surgery for 20 minutes to an hour, and will come out of surgery feeling minimal pain.
Still wondering whether now is the time to neuter your dog? Schedule a chat with your vet. Each dog has unique needs, and together you can decide when your dog will be physically and emotionally ready. Ask your veterinarian about any concerns you have, and make the decision to support your dog's health on the timeline that's best for him.
Frequently Asked Questions
Do dogs need to be neutered for daycare?
Most doggie daycares require that your dog is either spayed or neutered. This helps to prevent unwanted pregnancies and potentially aggressive behavior towards other dogs. However, there are some daycares that will allow your dog to play during the day if they are not neutered (typically only up to 6 or 7 months old though). Once they are past a certain age limit or a female dog has had its first heat cycle, they won't be allowed into daycare. You'll need to call each dog daycare as all their procedures are different.
Do dogs need to be neutered to be boarded?
Most dog boarding programs will recommend that your dog be neutered or spayed before joining group play or being around other dogs. However, some boarding programs will allow an intact male dog into their boarding program prior to a certain age. Most of the time, if your dog is older than 6 or 7 months and not neutered, they will not allow them into their boarding program especially if there are other dogs around. However, each facility operates differently so it's best that you call them.
Does a male dog need to be neutered?
No, a male dog does not necessarily have to be neutered. The most common reason not to neuter a male dog is if your want to become a dog breeder. However, most people neither their male dog because it significantly reduces health risks such as prostate diseases. Additionally, it can reduce aggressive behavior towards other dogs, especially female dogs who are in heat.
At what age should a male dog be neutered?
Males are usually neutered between 5 and 10 months of age, depending on breed and size. Breeds like the Golden Retriever have significant health benefits when neutered after a year. In addition, some breeds may have an increased risk of hypothyroidism compared to those neutered after a year.
Are male dogs calmer after being neutered?
The most common behavior problems in dogs are associated with aggression in the form of primary dominance and impulse control. That said, it's always best to work with a positive dog trainer and your veterinarian because diagnosing the problem can be difficult and should not be based on a single event.
Punishment in any form is counterproductive and will only make the situation worse. Neutering will help but not right away. VCA Animal Hospital explains that " Reproductive status does play a role in behavior, but it is not the dominant influence over animal behavior."
How do male dogs act when not neutered?
The absence of testosterone has numerous benefits in that it does slowly, over time, lessen or diminish certain behaviors like humping, territorial aggression, and increased risk-taking. That said, neutering does not change your dog's personality but may allow for him to be easier to train positively.
Victoria Stilwell adds that "Spaying or neutering dogs that are already showing aggressive tendencies might not help reduce these tendencies and might cause the behavior to increase, so behavioral therapy is needed along with neutering to ensure that the aggressive behavior is addressed appropriately."
Is there any reason not to neuter your dog?
Early spay and neuter before five months of age may result in orthopedic issues with growth plates and may delay the process and alter the angle of the joints, allowing for a higher incidence of arthritis and injury.
Some opponents of early neuter add that deprivation of sexual hormones and development through puberty may allow for long-lasting psychological and physical harm.
There may be other potential issues like higher risks of certain types of cancer and obesity. Cancer types include prostatic adenocarcinoma, transitional cell carcinoma, lymphoma, and hemangiosarcoma.
The takeaway from this is that although there are certain risks involved, neutering offers numerous long-term benefits like reducing behavioral problems and even preventing some cancers like testicular tumors.
You will also like:
Garrett loves animals and is a huge advocate for all Doodle dog breeds. He owns his own Goldendoodle named Kona. In addition, he volunteers at the Humane Society of Silicon Valley, where he fosters dogs and helps animals. Garrett enjoys writing about Doodles and believes that dogs can teach humans more about how to live than humans can teach a dog.
Why Trust We Love Doodles?
At We Love Doodles, we're a team of writers, veterinarians, and puppy trainers that love dogs. Our team of qualified experts researches and provides reliable information on a wide range of dog topics. Our reviews are based on customer feedback, hands-on testing, and in-depth analysis. We are fully transparent and honest to our community of dog owners and future owners.