If your male dog leaves odorless wet spot around your home, then here's everything you need to know. Every part of a dog's body can be infected by diseases. The penis of a male dog is no exception. Unlike their female counterparts, some medical conditions that affect the male can be life-threatening. Early neutering in females might increase their life expectancy. Males do not enjoy the same privilege. The most common problems create changes in the size of the testicles and discharge from the prepuce. Both are more prevalent in dogs than in cats.
Dog Potty Product Recommendations: Best Indoor Dog Potty System and Best Dog Litter Box.
What is a Normal Dog Penis?

To identify when something is wrong with your dog's penis, you must first know what it usually looks like. Mostly, what you see on the outside of a male dog's genitals is the sheath or prepuce. It comprises the skin and tissues that surround the flaccid penis. The penis is covered with a mucous membrane that makes it appear soft and bright pink or red.
The odorless liquid you might have noticed collecting at the edge of your dog's penis is usually smegma, a yellowish-white or sometimes slightly green-tinged discharge. This smegma is normal, and you don't need to worry about it. The color of smegma often varies from one dog to another. Smegma also acts as a lubricant during sexual intercourse.
Why Does a Dog Lick Its Penis?
Even if they are neutered, some dogs will lick their penis to keep it clean or self-stimulate in other ways till the point they get erections. It's advisable to ignore this behavior because this is entirely normal unless you start noticing problems in your dog's penis and his overall health. Too much licking, especially when it's connected to symptoms like excessive drainage, lethargy, or pain, can be an indication of an infection, injury, or other problems affecting your dog's reproductive or urinary tract.
Is Your Dog's Penis Infected?
Sometimes what you might think of as an infection or pus is just normal smegma. Some dogs produce a healthy amount of smegma and will often lick their penis to remove it. However, leakage from the prepuce and too much licking are the most common signs of infection of the penis. This is why determining what is okay and what is dangerous can be challenging.  Make an appointment with the vet if your dog is licking his penis more than it usually does, if he seems ill or listless, and if the discharge has changed color or increased in quantity and is accompanied by a foul smell.
Recommendations: Best Dog Waste Disposal System
Penis and Sheath Infection

A male dog produces smegma daily. In young dogs, smegma can drip out while the dog is resting. The continuous drip of smegma can be aesthetically dissatisfying, but it is not a medical problem. If you feel the need, you can clean smegma at home using a wet lint-free cloth, non-perfumed puppy wipes, or while showering your pooch. If the drip is excessive, foul-smelling, and results in increased redness accompanied by increased licking, it could suggest an infection or injury to the penis or the sheath. Some causes include herpes virus infection, bacterial infection, lodging of foreign bodies like grass seeds, physical damage, and lack of lubricant secretion.
What Is the Discharge Coming From My Dog's Penis?
The discharge of a small amount of normal smegma made up of dead cells, and other materials that collect inside the space of a dog's prepuce is a regular occurrence.  However, other forms of discharge that come directly from the penis are often connected to a health problem. Dogs with a pus-like discharge or bloody discharge from the prepuce of the penis should be taken to the vet immediately. Possible issues include traumatic injury, outside material stuck within the prepuce, infection of the reproductive or urinary tract, urinary or reproductive cancer, urinary tract stones, and other issues.
Related: My Dog's Urine Has a Strong Odor. What Does This Mean?
Is This Color of Smegma Normal?

Typically, smegma is cream-yellow or green-tinged in color. But, if you notice any changes in the coloration of your dog's prepuce, penis, or smegma, make an appointment with your vet for expert advice. A dog's normal penis is surrounded by his prepuce, covered with hair and skin that looks similar to parts found elsewhere on the body. The penis itself is red or pink but can change color to a dark shade of purple when erect. The color should return to normal once the penis returns to being flaccid. If you notice any abnormal changes in the coloration of your dog's smegma, prepuce, or penis, you should consult a vet immediately.
Is Your Dog's Penis Swollen?
A dog's penis will automatically swell during an erection. The swelling of the "bulbus glandis" is evident since it causes sizable bumps on both sides of the base of the penis. As long as the dog's enlarged penis goes back to its normal size within an hour or so and the dog seems fine afterward, no veterinary treatment is required. However, if your dog's penis remains swollen for a prolonged period, or if you notice any worrisome symptoms like poor appetite, lethargy, or abnormal discharge from your dog's penis, you should inform your vet as soon as possible.
Is Your Dog Leaking Blood from Its Penis?

If there is bloody discharge being secreted from your dog's penis, make an appointment with your vet because that has to be evaluated. Bloody discharge from the dog's penis can happen due to injuries to the penis, or prepuce, conditions damaging the urinary tract, diseases of the prostate gland, and blood-clotting disorders. If your dog is unneutered, then the most common cause of the bloody discharge is benign prostatic hypertrophy (BPH).
This is a non-cancerous swelling of the prostate gland due to exposure to testosterone. However, if you notice any changes in coloration of your dog's smegma, penis, or prepuce, set an appointment with your vet to rule out infections and other conditions. Vets perform full-body checks on your dog's genitals and might advise blood tests or culture of the abnormal discharge. In due course of treatment, all such problems can be easily contained.
Conclusion For "Male Dog Leaves Odorless Wet Spot"
There are several reasons why your male dog leaves an odorless wet spot. If you suspect something is off or your situation doesn't feel right, your best solution is to visit a veterinarian. Without a vet there, it isn't easy to tell. It's best to meet up with a vet as soon as possible because a small problem could lead to something worse.
If "Male Dog Leaves Odorless Wet Spot" is helpful, check out our other guides:
You can learn more tips by watching "How to Tell if a Dog Has a Bladder Infection":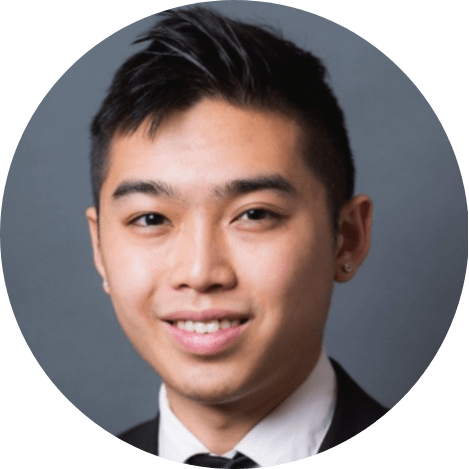 Andy is a full-time animal rescuer and owner of a toy doodle. When he's not saving dogs, Andy is one of our core writers and editors. He has been writing about dogs for over a decade. Andy joined our team because he believes that words are powerful tools that can change a dog's life for the better.
Why Trust We Love Doodles?
At We Love Doodles, we're a team of writers, veterinarians, and puppy trainers that love dogs. Our team of qualified experts researches and provides reliable information on a wide range of dog topics. Our reviews are based on customer feedback, hands-on testing, and in-depth analysis. We are fully transparent and honest to our community of dog owners and future owners.