A Mini Goldendoodle lifespan varies because numerous factors can affect how long they live. In this article, we will be discussing the lifespan of Mini Goldendoodles. With topics ranging from how to increase their lifespan to different diseases, this article gives you an in-depth viewpoint on the miniature Goldendoodle. Whether you are looking to buy yourself or want to learn more about the breed, you have come to the right place.
Before scrolling down this article "Mini Goldendoodle Lifespan," we think you might find these helpful: How Long Do Goldendoodles Live and F1 Goldendoodle Puppies For Sale.
Mini Goldendoodle Breed Information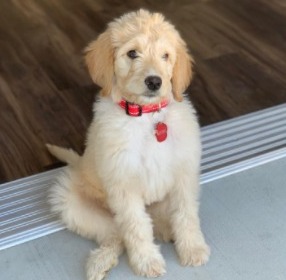 A Miniature Goldendoodle is a cross between a Golden Retriever and a Miniature Poodle. They grow between 18-30 pounds and are around 16-19 inches in height. They were bred sometime in the 1990s, so they are a relatively new breed. They are becoming popular very quickly due to their winning personality and adorable fluffy looks. This is a very affectionate dog that is friendly and mild.
Popular amongst families due to its gentleness and devotion, this dog makes a beautiful companion. These dogs are prone to separation anxiety and love to be always with their owners. Enough about their personality, what do Goldendoodles look like? Puppies are seen as balls of cottony fluff, and as they grow older, the coat turns into soft curls.
They have a dense, soft, curly coat that requires some maintenance. They come in an assortment of black, cream, fawn, gray, red, and brown. These unique dogs could make an excellent companion in your home. Their prices usually range into the thousands for purebred puppies. Some even claim that they can breed service dogs.
Goldendoodle-Related Guides: Poodle vs. Goldendoodle and Types of Goldendoodle Colors with Pictures.
The Lifespan of a Mini Goldendoodle
The regular healthy miniature Goldendoodle can be seen lignin up to 16 years old. Although, the average lands somewhere between 12 and 16 years of age. Poodles live longer than Golden Retrievers, so a Goldendoodle with more miniature poodle in it would potentially live longer. Breeding also plays a role in the miniature Goldendoodles lifespan. A dog with a lot of inbreeding would be more prone to health issues, resulting in a shorter lifespan. Size also plays a role; bigger dogs tend to have shorter lifespans. Therefore, the 18-pound mini Goldendoodle would typically live longer than the 30 pounds. All of this is relative since we cannot force nature. Meaning sometimes there are outliers in these equations.
Goldendoodle-Related Guides: How To Train an 8-Week Old Goldendoodle Puppy and Golden Retriever vs. Goldendoodle.
Major Concerns with a Mini Goldendoodle's Health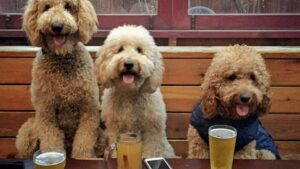 As with all dog breeds, there are specific health concerns one should be made aware of before purchasing their new puppy. Crossbreeding and overbreeding can result in a higher percentage of pups developing health problems. They can range from patellar luxation to uncomplicated ear infections. Many of these problems are manageable with the proper veterinary care, but they could result in a shorter lifespan.
1.  Patellar Luxation
Also known as a dislocated knee injury. This is one of the most common concerns with owning a miniature Goldendoodle.
2. Von Willebrand's Disease
This disease is a blood clotting disorder that results in the dog not having enough plasma protein to enable blood clotting. The result is excessive bleeding, even for the tiniest of cuts. This can pose a life-threatening danger for any dog with this disease.
3. Hypothyroidism
Very similar to human disease, it results in inadequate production of hormones in the thyroid gland. Hypo is an underactive thyroid. This results in laziness which can lead to obesity and joint problems.
4. Progressive Retinal Atrophy
This disease is passed down from parents to offspring resulting in the degenerations of the retina. The result is blindness. Blindness is not known to end your dog's life, but it does pose a concern.
5. Gastric Dilations Volvulus or Bloat
This occurs when a dog's stomach fills with gas, food, or fluid and expands. This results in pressure on the dogs' organs and makes them look 'bloated.' This is a severe disease that can result in your pet's death in less than an hour. If you suspect your dog has gastric dilations, volvulus, or bloat, take it to the vet immediately.
6. Bone and Joint Problems
As your dog gets older, it is likely to develop bone and joint problems. Arthritis could occur in dogs over the age of 8, but occasionally in young pups who have been a result of inbreeding.
7. Allergies
Your dog could have reactions to pollen and other outdoor substance. The reactions can range from a slight itch to a rash and hair loss. Always wipe your dog down after they have been outside if they are prone to allergies. A simple Benadryl can also help. Speak to your pet before diagnosing your dog with specific allergies.
8. Ear Infections
Although not known to shorten your dog's lifespan, it can cause severe problems with your dog's hearing if left untreated.
Goldendoodle-Related Guides: Best Dog Allergy Test and Zyrtec For Dogs – Benefits & Side Effects.
Things You Can Do To Increase Your Dog's Lifespan
You can do several things to increase your Mini Goldendoodle's lifespan, such as diet and weight management, teeth, and physical and mental exercise. The list is not limited to these three things; they are just the most important ones.
1. Diet and Weight Management
Diet plays a significant role in the lifespan of any dog. Please do your research because new studies show that grains are not as good for dogs as we thought. Not all dog foods have the proper nutritional content. Your dog needs a certain number of vitamins and minerals to live a long, happy life. Much like people, overweight dogs have a shorter lifespan! Obesity in dogs can lead to bone and joint problems as well as diabetes. Skip on the high-calorie treats and feed your dog a carrot instead. Not only are carrots nutritional for dogs, but most dogs also enjoy them! Some dog owners are claiming to give their dogs CBD and other vitamins for immune health. Talk to your local vet about weight management and the best diet for your dog.
2.  Teeth
Brushing their teeth also leads to a healthier dog. It prevents tooth rot and gets rid of tartar and other harmful bacteria. It allows you to check for and prevent gingivitis and gum disease. Dogs get toothaches just as people do; it is just harder to tell. Keeping up with their dental care is beneficial for maximizing their lifespan.
3. Physical and Mental Exercise
Exercise also plays a key role in any dog's health. Not only does it play into weight management, but it aids in heart health as well. Make sure you are getting out for walks daily. Walks not only give your dog physical exercise it also mentally stimulates them. It allows your dog to socialize and become accustomed to strange sights, smells, and sounds. On rainy days, consider stimulating your dog's mind by working on tricks or commands. There are many ways to give your dog the brain activity they need.
Dog Health-Related Info: Rare Dog Diseases Every Owner Should Know.
Conclusion For "Mini Goldendoodle Lifespan"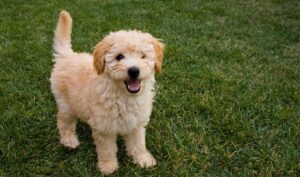 The Mini Goldendoodle would make a wonderful addition to the right household. That is if they are aware of the challenges of owning a dog. Everybody wants their furry friend to live if they can. Mini Goldendoodle owners (or potential) can have their dogs with them for up to 16 years! If your dog maintains a happy and healthy life. There are many concerns that come with owning a Mini Goldendoodle, so doing your research is a must. On the flip side, there are many benefits to owning a Mini Goldendoodle. These creative dogs are passionate about their owners, and many need a loving home. A home that can give them health and care, resulting in a long-lived life.
For more Goldendoodle informative guides and info, check out:
You can learn more about this unique breed by watching "Goldendoodle Dog Breed Guide" from Smart Dog Lover down below: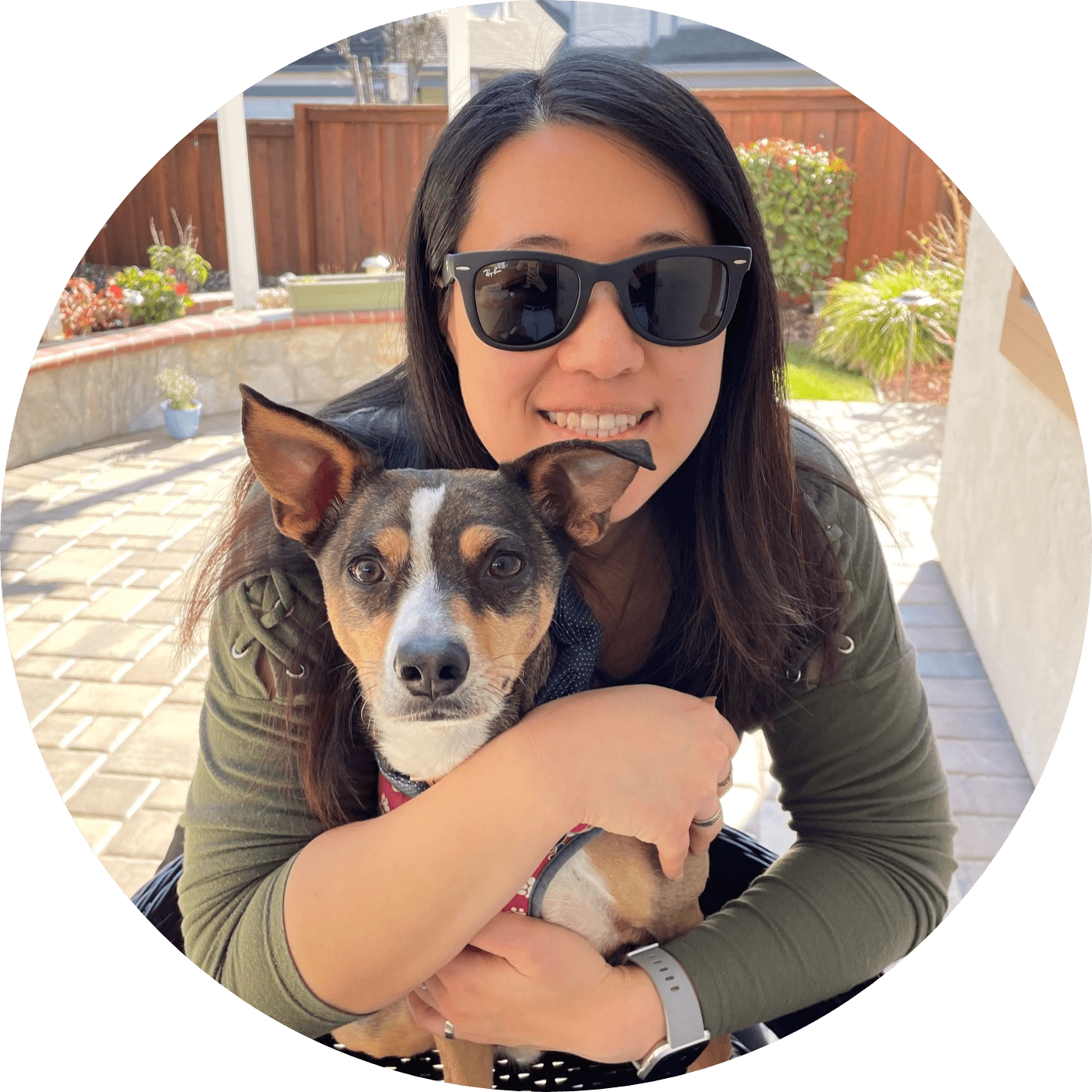 Dr. Sabrina Kong graduated from the Royal Veterinary College in England in 2016 and has been working at a small animal clinic in Northern California since then. She grew up in the Bay Area and got her bachelor's degree from Cal Poly San Luis Obispo. She also became a Certified Canine Rehabilitation Practitioner through a program at the University of Tennessee.
When she isn't in the clinic taking care of her four-legged patients, she enjoys traveling and trying new foods with her friends and her three-legged dog, Apollo. She adopted Apollo from her clinic when he was a puppy with numerous health issues. Dr. Kong truly cares about taking care of animals.