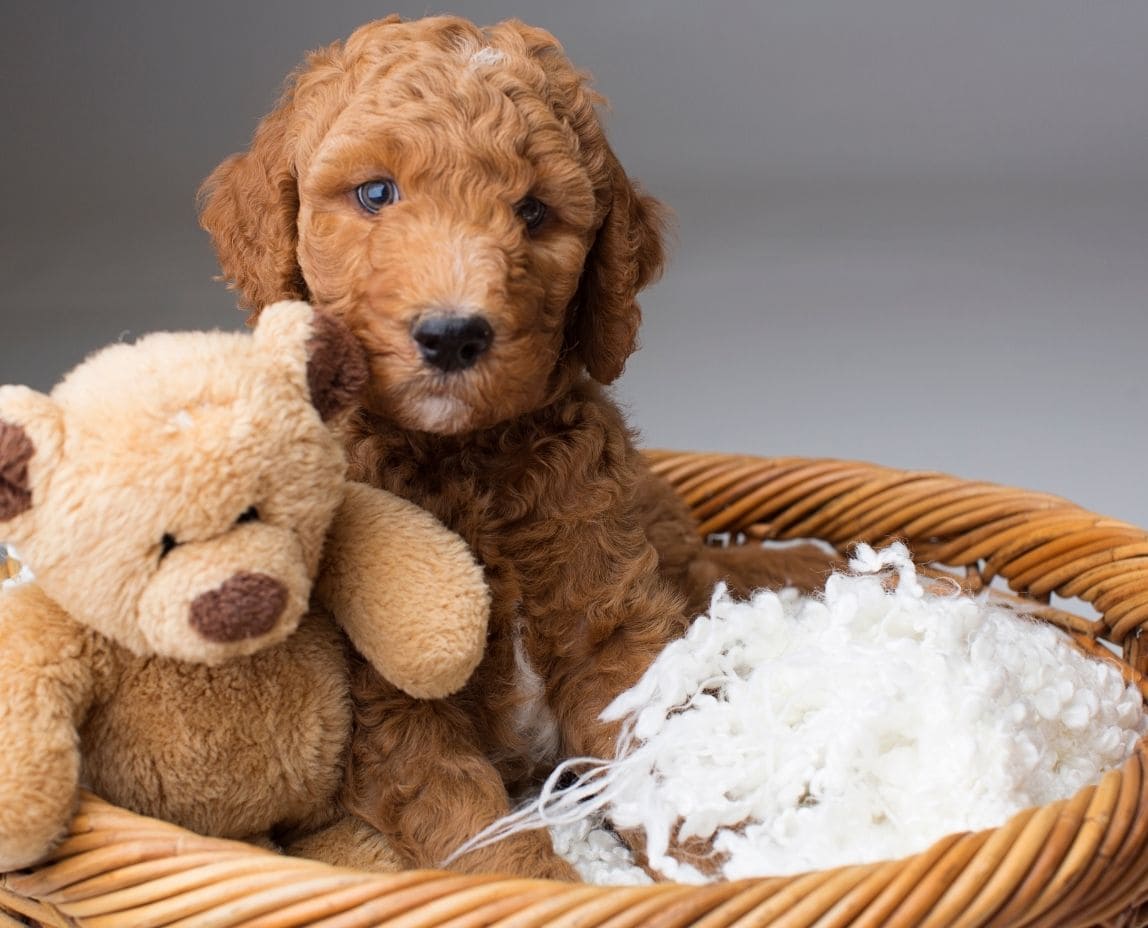 Attention and interests in Goldendoodles didn't spark until the 1990s. Initially, they were bred as designer dogs. Designer dogs are dogs that are produced from two or more breeds. In this guide, we'll cover the Teddy Bear Goldendoodle, a mix between the Poodle and the English Cream Golden Retriever.
When breeders admire certain qualities of other breeds, they can breed both dogs to create puppies that embody specific qualities. While many Poodle mixes result in a combined name, like the Goldendoodle, the Teddy Bear Goldendoodle's came from its appearance. The mix of a Poodle and an English Cream Golden Retriever looks exactly like a Teddy Bear.
Other articles we think you might like: Types of Goldendoodle Colors and Types of Goldendoodle Coats.
Characteristics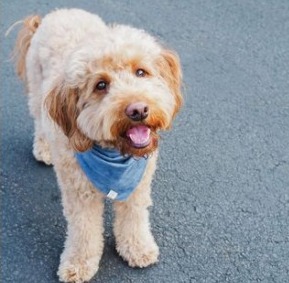 Breed: Teddy Bear Goldendoodle
Breed Mix: Poodle & English Cream Retrievers
Temperament: Loving, Smart, and Loyal
Typical Standard Height (Approx.): 13-24 inches depending on size
Typical Standard Weight (Approx.): 15-70 pounds depending on size
Life Expectancy: 10 to 13 years
Other Names: English Cream Goldendoodles, Teddy Bear Dog
Poodles and English Cream Retrievers result in the Teddy Bear Goldendoodle. Like the Standard Goldendoodle, the Teddy Bear Goldendoodle works well as a companion for families due to their loyalty, intelligence, and endless amount of affection.
Depending on the Poodle mix's size (Mini Goldendoodles, Small Standard Goldendoodles, and Large Standard Goldendoodles), they can grow up to 24 inches in height and weigh between 15 to 70 pounds. The Teddy Bear Goldendoodle's life expectancy is between 10 to 13 years in age. In the Doodle community, this breed is sometimes described as English Cream Goldendoodles or Teddy Bear Dogs.
Size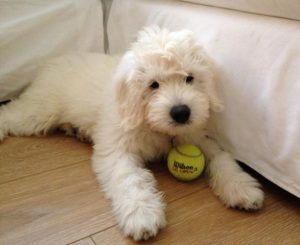 Since Poodles' body mass isn't uniform, a parent Poodle's height and weight will influence a Teddy Bear Goldendoodle's body mass.
These are the sizes you can expect them in:
Miniature Goldendoodle: Often referred to as "Mini Goldendoodles," their size gets passed down from the Mini or Toy Poodle. The Mini Goldendoodle's height can reach up to 20 inches and weigh between 15 to 30 pounds by the time they're full-grown adults.
Small Standard Goldendoodle: Small Standard Goldendoodles are an in-between dog breed whose tallness equals the Mini Goldendoodle while their body mass is near the Standard Goldendoodle. The small standard Goldendoodle's total height can reach up to 13 inches with a weight between 40 to 50 pounds.
Large Standard Goldendoodle: The biggest, this type of Goldendoodle can reach between 22 to 24 inches in height and weigh up to 70 pounds once they're fully grown.
Related: Which Goldendoodle Size? Mini Medium, Standard and When is a Goldendoodle Full Grown?
Temperament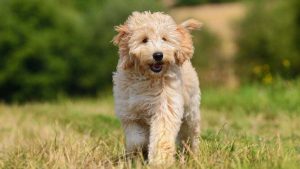 As a designer dog with premium quality trains from its ancestry, the Teddy Bear Goldendoodle is inherently gentle. They're receptive to human companionship and love to demonstrate affection for their owners by displaying their eagerness to please. In terms of intelligence, the Teddy Bear Goldendoodle's wittiness is on another level.
You'd be amazed at how fast they can solve puzzles, remember locations, and understand commands much better than other dog breeds. Training them shouldn't be too difficult for beginners as long as you know what you're doing. With the proper training and the shaping of its habits, you should have a well-disciplined companion when they reach adulthood.
Related: Are Goldendoodles Easy To Train?
Coat Maintenance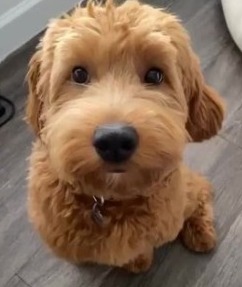 Since the Teddy Bear Goldendoodle is a designer dog, they carry the non-shedding characteristic of a Poodle. They're described as hypoallergenic because of their curly fur, reducing the risks of allergies around people. There won't be as much shed to clean around your living environment with a curly-coated Teddy Bear Goldendoodle.
There may be times when a few tiny fur strands come off of your companion's coat, but it's not enough to harm or affect anyone. However, with curly hair, owners are required to give their companions the proper maintenance. Teddy Bear Goldendoodles that don't receive constant grooming are sure to have knotted and tangled furs. Since they're generally furrier than most breeds, inconsistent grooming habits will only result in a shabby appearance and attracts potential skin diseases.
Related: Grooming Advice and Best Grooming Tools For Goldendoodles.
Health Problems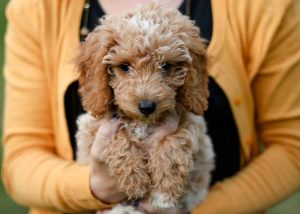 There aren't any illnesses that trouble the Teddy Bear Goldendoodle that isn't peculiar to other Doodle breeds. However, flaws in dogs' genetic makeup can induce sickness and hamper their vitality. A significant determinant of a Teddy Bear Goldendoodle's vigor is its ancestral gene mix, which breeds can sometimes control.
When purchasing your Teddy Bear Goldendoodle companion from a credible breeder, you're not only going home with a new loving family member but a healthy one. For your companion to live a long and healthy life, physical exercise is necessary.
Your Teddy Bear Goldendoodle puppy is going to need at least half an hour of physical stimulation every day to stay fit and healthy once they reach adulthood. When your companion is still a puppy, providing them with 5 to 15 minutes per day is fine but increase the exercising time as they age. You can take your companion jogging, to the beach, or anywhere they can be active. It'll also build your dog's confidence.
Related: How Long Do Goldendoodles Live?
English Cream Golden Retriever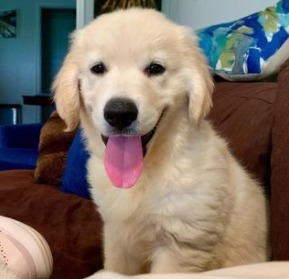 The English Cream Retriever's name originated describes its appearance. The lighter than conventional coat pigment earned the English Cream Retrievers their name. Although referred to as cream-toned, their coat can appear as bleached yellow and several colors in between. Generally, you'll notice that they lack the deep-rich hue of other Retriever breeds. Categorically, Golden Retrievers exist as three variants:
Canadian Golden Retriever
English Golden Retriever
Spanish Golden Retriever
The cream-colored Retrievers have a softer overall appearance that distinguishes them from the rest. Its eyes are more spherical, its facial frame is broader, and its mass is a tad smaller than its Spanish and Canadian cousins.
Poodle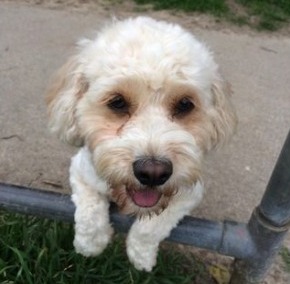 With the Poodle breed, it results in a perfect mix because of its intelligence. Poodles are ranked second below Border Collies as the most intelligent dogs. To this day, there are many Poodle mixes, and there's a reason for this. Poodles have curly-coated hair that can benefit people that are dealing with allergies. When you combine the Poodle and the English Cream Retriever, it'll result in a beautiful and intelligent breed, the Teddy Bear Goldendoodle.
Conclusion For "Teddy Bear Goldendoodle Guide"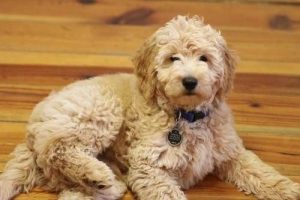 In general, Teddy Bear Goldendoodles or any Goldendoodles were initially introduced to reduce allergic reactions around sensitive people. This Doodle breed exceed many expectations that interests around the world grew drastically.
With its appearance combined, it's no mystery why families love them. Remember to visit a reputable breeder and do your due diligence before making any purchasing decisions. If you're ready to bring home a new family member, expect the challenges and rewarding memories along this new journey.
To bring home a Goldendoodle companion, we compiled a list of recommendations of reputable breeders for you to check out:
To learn more about the Teddy Bear Goldendoodle, watch "F1 vs. F1b Teddy Bear Goldendoodles" from Teddybear Goldendoodles by Smeraglia down below: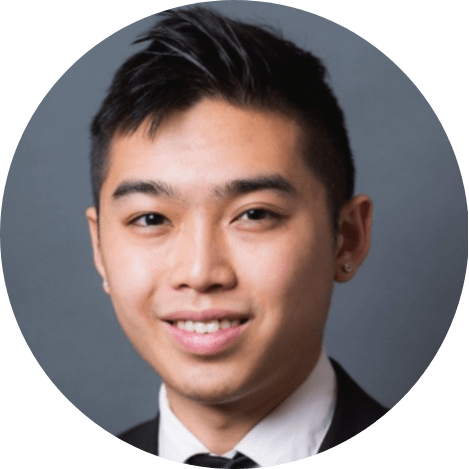 Andy is a full-time animal rescuer and owner of a toy doodle. When he's not saving dogs, Andy is one of our core writers and editors. He has been writing about dogs for over a decade. Andy joined our team because he believes that words are powerful tools that can change a dog's life for the better.
Why Trust We Love Doodles?
At We Love Doodles, we're a team of writers, veterinarians, and puppy trainers that love dogs. Our team of qualified experts researches and provides reliable information on a wide range of dog topics. Our reviews are based on customer feedback, hands-on testing, and in-depth analysis. We are fully transparent and honest to our community of dog owners and future owners.