You're suspecting that your companion has allergies; you do your research and thought about Zyrtec. Now you're wondering – is giving Zyrtec for dogs safe? Numerous dogs suffer from allergies. When it comes to providing them with the right and safe products, questions like "what over-the-counter allergy medication is safe" spark around the community. Believe it or not, some people thought about providing their companions with human allergy medications. One of these over-the-counter medical products is Zyrtec.
Disclaimer: Our content is to help provide readers with information. We are not medical professionals. Before you give your dog any medical products, consult with a veterinarian.
Whether your dog accidentally consumed Zyrtec or you fed it this product because of its allergies, here are some possible benefits and side effects to keep in mind,
What is Zyrtec?
In case you didn't know, Zyrtec is the brand name for the active ingredient cetirizine. This is an antihistamine medication that is used for allergies or skin itchiness. Antihistamines block the receptors in the blood vessels, tissues, or lungs that cause your companion to display signs of allergies. Zyrtec, without a doubt, is a common antihistamine that's used in people. However, people have given this product to their dogs. If you're planning to give Zyrtec to your companion, you should see your veterinarian before giving your dog any health-related products.
What Dosage of Zyrtec Do I Use?
Once you're done confirming with your veterinarian, this section will cover the amount of dosage required. When using Zyrtec for dogs with allergies, it's generally 0.5 mg per pound of body weight. Don't overfeed your companion with this product. Instead, give it to them every 12 to 24 hours. Every dog breed is different and unique with its own set of health issues, which is why we recommend consulting with a vet before using medical products.
When feeding your dog Zyrtec, the best way to succeed without your dog forcing its way out of it is by putting these tablets inside of a treat. There is a liquid version of Zyrtec for smaller dogs, which you can give to dogs that refuse to take pills. You can decide whichever way is easier for you to perform this task.
Signs of Allergies in Dogs
Numerous dogs will suffer from seasonal allergies just like humans. They might potentially deal with watery eyes, nose, or suffer from skin itchiness.
Other common signs of allergies in dogs are:
Skin Irritation
Skin Redness
Face Swelling
Constant Face Rubbing
Licking and Chewing Feet or Legs
Hair Loss
Every dog breed is different, so expect other signs of allergies. If you don't treat these allergies for your dog, your companion could develop a secondary skin infection. Skin infection leads to hot spots or potentially open wounds that'll need more urgent care. However, the risks of this can be lowered or prevented. In severe cases of allergies, your dog might develop hives or go into anaphylactic shock. This could lead to life-threatening and dangerous situations.
Related: Chicken Allergy in Dogs and Best Dog Allergy Test
Side Effects of Zyrtec
Depending on the dog breed, they may experience side effects from taking Zyrtec.
For instance, these side effects include:
Vomiting
Diarrhea
Unable to Urinate
Drooling Excessively
In rare cases, Zyrtec can cause other health issues with your dog's liver and kidneys. This can be problematic and lead to more significant problems if you don't consult with a vet beforehand. The main side effect that veterinarians often see is a dog's inability to urinate. If you notice that your companion has not urinated within the last 12 hours or notice that something isn't right, it'd be best to visit a veterinarian as soon as possible. Aside from side effects, there are medical issues to keep in mind. If your companion or its parent breeds has a medical history, then you should be extra cautious.
Think twice about using Zyrtec if your dog or its parents previously had:
Glaucoma
Seizures
History of Liver or Kidney Disease
Pregnancy or Nursing Mother
Before providing your dog with any allergies to any medication, it's always best to discuss this with your vet. By visiting a professional dog doctor, they can help you decide whether this medication is best for your companion or if they are better alternatives.
Zyrtec-D
When it comes to Zyrtec-D, you should avoid giving it to your dog. The D contains pseudoephedrine, which can be extremely harmful to your companion.
Alternative Solutions For Dogs with Allergies
There are numerous other home remedies for dogs with allergies you could try. These are the alternatives if your companion is suffering from any potential signs of allergies.
Other Antihistamines: There are other antihistamines that you can give to your companion. Benadryl is a common antihistamine that could also be used. If that's your decision after consulting with a vet, keep in mind that the proper amount is 1 mg per pound twice a day.
Oatmeal Baths: Oatmeal baths are perfect for dogs with allergies because it helps soothe and calm their skin irritation. There are great shampoos that you can purchase to use for your companion. When you're bathing your dog, it's best to thoroughly lather your dog with shampoo first and let it sit between 10 to 15 minutes. After waiting, safely rinse it off with water from their fur.
CBD Products: Believe it or not, there are CBD products specifically for dogs. CBD has been shown to help decrease the inflammation and irritation of a dog's skin. It works on receptors in the endocannibals system that's found in the skin. When CBD attaches to these receptors, it'll help soothe your dog's irritation. Another beneficial thing CBD can do for dogs is to reduce inflammation while easing pain associated with allergic skin disease. CBD products have helped dogs with GI problems such as vomiting and nausea.
Coconut Oil: Mixing a small amount of coconut oil into your dog's meal could also be another great alternative. During your dog's mealtime, you can add a small amount of coconut oil for your companion to start with and increase it once you start noticing positive results. Try not to give your dog too much coconut oil because it could lead to diarrhea problems.
Prescription Medications: If your dog has moderate to severe allergies and your list of home remedies isn't helping decrease this problem, there are two common prescription allergy medications that you could try. These are Apoquel and Cytopoint. Apoquel is a table that you can give to your dog every day to help reduce its allergies. This medication works by blocking the itch-scratch response. The second medication is Cytopoint. Cytopoint is another alternative that requires an injection to your dog every six to eight weeks. Cytopoint is popular amongst smaller dog breeds that refuse to take oral medications.
See Your Veterinarian: If your dog is having a severe allergic reaction such as being covered in hives or having breathing issues, bring it to a dog hospital or veterinarian as quickly as possible. Your vet can start emergency allergy treatment and help your companion become more comfortable. This alternative is likely the best solution because your vet will understand more after seeing your dog in person.
Conclusion For "Zyrtec For Dogs"
Zyrtec is an extremely popular antihistamine amongst people, which could also be used for dogs. However, every dog is different. You should consult with a professional animal doctor or a veterinarian before providing your companion with any medical products. With Zyrtec, it can help reduce mild seasonal allergies. When you're using other home remedies as alternatives, your companion's allergies are likely to decline, therefore, making them more comfortable.
Other articles related to "Zyrtec For Dogs: Benefits and Side Effects" from WeLoveDoodles: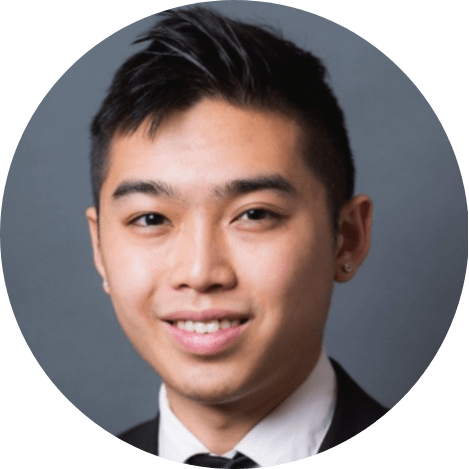 Andy is a full-time animal rescuer and owner of a toy doodle. When he's not saving dogs, Andy is one of our core writers and editors. He has been writing about dogs for over a decade. Andy joined our team because he believes that words are powerful tools that can change a dog's life for the better.
Why Trust We Love Doodles?
At We Love Doodles, we're a team of writers, veterinarians, and puppy trainers that love dogs. Our team of qualified experts researches and provides reliable information on a wide range of dog topics. Our reviews are based on customer feedback, hands-on testing, and in-depth analysis. We are fully transparent and honest to our community of dog owners and future owners.