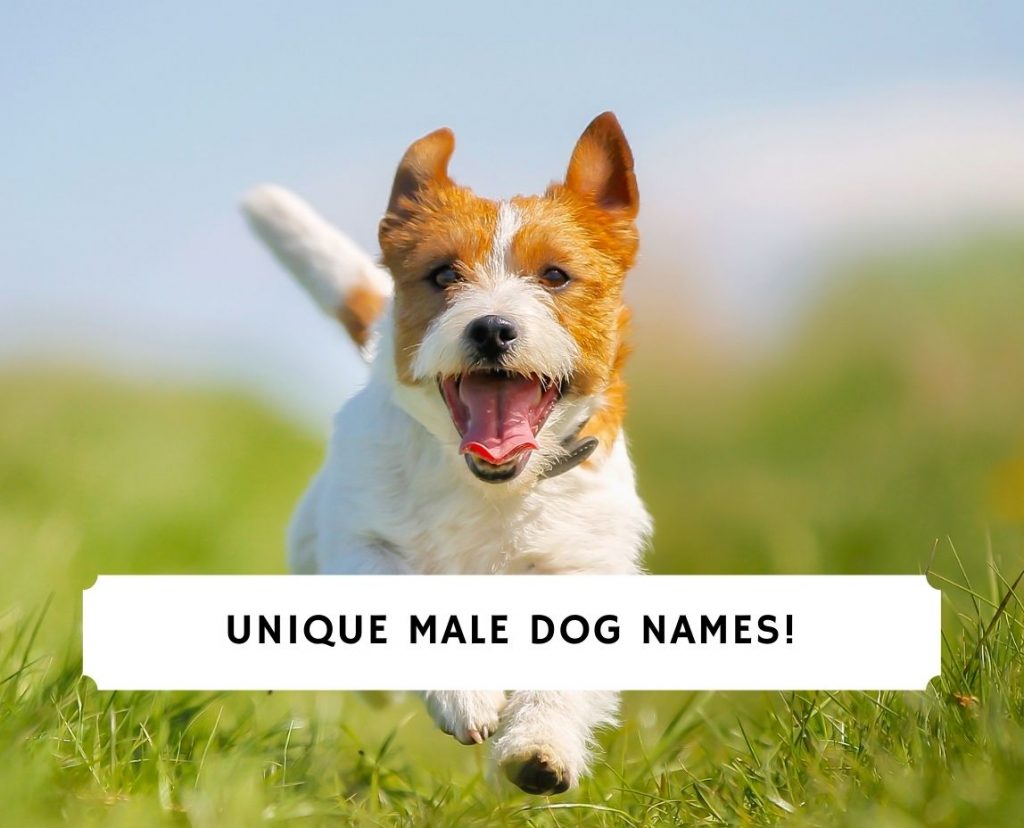 You're probably searching for unique male dog names so that your companion won't have the same name as other dogs. Many dog owners opt for common male dog names like Buddy, Chance, Max, Zoey, or Charlie. However, unusual dog names are exciting and great conversion starters when you meet other dog owners at the park. If you need some unique dog name ideas for your companion, we've got plenty of options for you!
Other articles you might like: Three Letter Dog Names and Brother and Sister Dog Names.
Unique Male Dog Names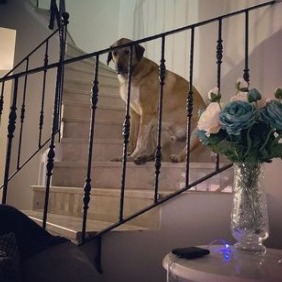 Many people do not like giving their dogs a common name. Let's face it. You're likely to encounter lots of other dogs with the same name every time you visit the park. However, you can easily avoid your dog responding to another owner by giving them a unique dog name. Additionally, an unusual name is cool and can help your puppy stand out. If you need unique name ideas for your male puppy, look no further! Here are some amazing options.
Ash
Moss
Axis
Odin
Chance
Hobbs
Comet
Finn
Forest
Hurricane
Gunner
Kai
Stirling
Neon
Oso
Reed
Corvus
River
Rook
Inchyra
Royal
Rue
Zyron
Sir
Xavier
Auster
Zeke
Lulworth
Unique Food Dog Names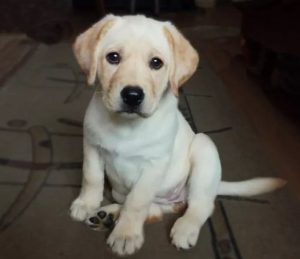 Some pet owners get inspiration for their dogs from their favorite beverages or foods. You can also try this technique to cook up unique names for your new puppy. Feel free to check out the examples below.
Jack Daniels
Poptart
Melon
Champagne
Colby Jack
Snacks
Burger
Cannoli
Riesling
Buckwheat
Slider
Boudin
BonBon
Basil
Chai
Chestnut
Dill
Fennel
Gin
Goober
Huckleberry
Juice
Meatloaf
Milky
Noodle
Salty
Sausage
Waffles
Walnut
Klondike
Milkshake
Beef
Chorizo
Cream
Blackberry
Plum
Soda
Moonpie
Soba
Pesto
Chex
Harry Potter Dog Names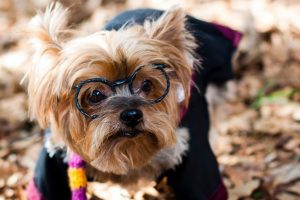 If you're one of the numerous Harry Potter fans out there, why not give your puppy a Harry Potter-inspired name? It would be a beautiful way to celebrate your two favorite things simultaneously. Not to mention that your dog's name will be unique. Who's your favorite character in Harry Potter? Check out the options listed below!
Albus
Tonks
Dobby
Phoenix
Sirius
Bellatrix
Lupin
Andromeda
Minerva
Gryffindor
Malfoy
Ron
Neville Longbottom
Cedric
Harry Potter
Weasley
Lucius
Luna Lovegood
Uncommon Word Male Dog Names
This list contains some random nouns that have been turned into dog names. These names are unique and may be perfect for your male dog. We hope they inspire you on what name to give your new pal!
Brother
Corduroy
Auto
Church
Story
Divot
Stash
Fable
Hurricane
Patience
Wizard
Toaster
Tugboat
Sci-fi & Fantasy Male Dog Names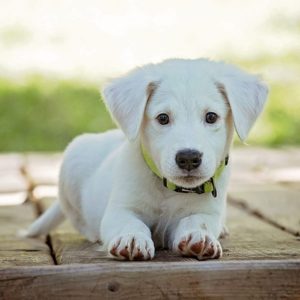 If you love fantasy or sci-fi like me, you would love the names on this list. Giving your dog a name inspired by some of the best sci-fi movies can be exciting and fun. We've compiled some of these names for you. Feel free to choose anyone you like!
Blade
Bruce Wayne
Captain Picard
Riddick
Gandalf
Jon Snow
Yeti
Tyrion
Kal-El
Katniss
Krypto
KyloRen
Luke Skywalker
Chewbacca
Pepper Potts
Ripley
Serenity
T'Challa
Tywin
Celebrity Male Dog Names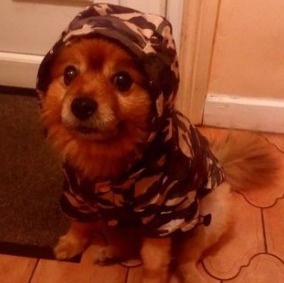 Do you have celebrities you admire? You can name your dog after them. This will help you avoid common dog names like "Max." Common dog names are not bad. They are not the best option if you want your dog's name to stand out.
Biggie Smalls
Bono
Chuck Norris
Clooney
Conan O'Brien
Eddie Vedder
Ernest Hemingway
Picasso
Mozart
Etta James
Gretzky
Johnny Cash
Joni Mitchell
Willie Nelson
Kanye
Stevie Nicks
Kobe
Maynard
Scout and Rumor
Springsteen
Tony Romo
Cute Boy Dog Names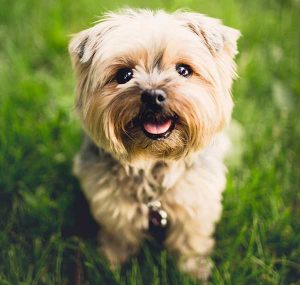 You recently adopted a new miniature dog. It is expected that you name him a befitting name for its cuteness. Check out the examples listed below. Which one is your favorite?
Blaze
Bumper
Rusty
Buzz
Casper
Slinky
Clover
Abu
Ace
Bingo
Ollie
Woody
Oscar
Rocket
Stitch
Pop Culture Male Dog Names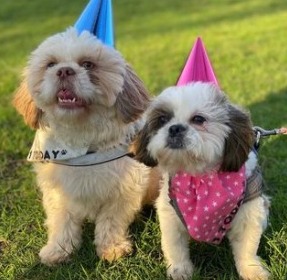 If you are looking to give your new puppy a famous unique name, you should check these pop culture names. Popular movies and TV shows inspire these names. They sound cool and might be perfect for your new buddy.
Forrest (Forrest Gump)
Rex (Toy Story)
Ghost (Power)
Prince (singer Prince Rogers Nelson)
Rocky (Rocky)
Jaws (Jaws)
Bart (The Simpsons)
Beethoven (Beethoven)
Dexter (Dexter)
Spock (Star Trek)
Skywalker (Star Wars)
Snoop (rapper Snoop Dogg)
T'Challa (Black Panther)
Toto (The Wizard of Oz)
Kristoff (Frozen)
Pearson (This Is Us)
Funny Male Dog Names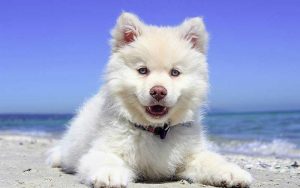 These names are unique, clever, and comical. They will give your family and friends a good laugh. Check out the list below for some good examples.
Canine West
Bam Bam
Chewbacca
Bark Wahlberg
Woofgang Puck
Puppy
Blinky
Bunker
Gomer
Cool Breeze
Ruff-Ruff
LeBark James
Savage
Razer
Woof Blitzer
Stinker
Frequently Asked Questions
What is a unique name for a dog?
When choosing a unique dog name, you should first consider your dog's breed and personality to choose a name to suit him. We found some fun trending 2022 dog names for you. Here's the takeaway:
Leo
Lucy
Max
Daisy
Charlie
Milo
Bella
What is the coolest dog name?
With so many favorites, your best bet is to search dog name meanings in different languages to come up with a dog name that's in tune with your pup's personality and breed. So we have some pretty awesome dog names for you. Here's the takeaway:
Pepsi
Sable
Griffin
Dior
Stella
Chloe
Cody
Oreo
Bella
Luna
What should I name my male puppy?
Think personality and breed! If your pup is very laid back, opt for something unique like yoga-inspired names. Because doga is so popular today, you may want to consider one of these:
Ajna
Deva
Baba
Shiva
Kundalini
Drishdi
Niyama
Yin
Doga
What is the rarest name for a boy dog?
There are many unusual names for male dogs. Be sure to name your dog a name that's easy to remember and that your dog will respond to easily when called, especially during puppy training. Here are a few ideas:
Remy
Elsa
Lombard
Leon
Flapjack
Copernicus
Rex
Cinnamon
Poppy
What is a powerful dog name?
To find exciting and powerful dog names, you should search baby name books where you can find 100,000 plus interesting baby names. Many of them are ideal for dogs. Some powerful dog names in 2022 include the following:
Gator
Puma
Cuda
Viper
Hawk
Cheetah
What are exotic names for dogs?
We like to opt for exotic names with a European flair. Some of these names are:
Demetria
Bacio
Achilles
Ambrossio
Beau
Olive
Zelda
Bijou
Fondue
Yves
Conclusion For Unique Male Dog Names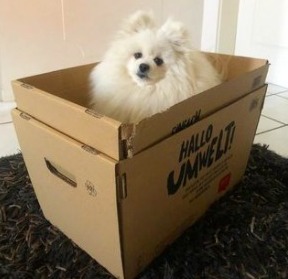 Tried-and-tested dog names are not bad, but some dog owners prefer unique names. These names are cool and will make your dog stand out in the pack. We hope our list above has helped you make a suitable name choice for your puppy.
For names for specific dogs, feel free to check out:
Garrett loves animals and is a huge advocate for all Doodle dog breeds. He owns his own Goldendoodle named Kona. In addition, he volunteers at the Humane Society of Silicon Valley, where he fosters dogs and helps animals. Garrett enjoys writing about Doodles and believes that dogs can teach humans more about how to live than humans can teach a dog.
Why Trust We Love Doodles?
At We Love Doodles, we're a team of writers, veterinarians, and puppy trainers that love dogs. Our team of qualified experts researches and provides reliable information on a wide range of dog topics. Our reviews are based on customer feedback, hands-on testing, and in-depth analysis. We are fully transparent and honest to our community of dog owners and future owners.