Adopting a new puppy can be an exciting experience. It often raises questions like "what name should I give my puppy?" You may need some naming ideas for your new dog. Here is a list of the best 100 Female Jack Russell Terrier Dog Names.
Other articles you would like: Best Brown and White Dog Names.
Best Female Jack Russell Terrier Names
Jack Russell Terriers are energetic medium-sized dogs that require several walks per day. They are active both indoors and outdoors and will make great companion pets. If you recently adopted a female Jack Russell terrier, you'll need to name your new dog. Check out our list of the top names for a female Jack Russell Terrier. 
Avery
Callie
Ella
Candra
Annie
Lilac
Nala
Riley
Marie
Heidi
Stella
Angel
Penelope
Pearl
Chloe
Izzy
Nova
Honey
Abby
Sugar
Mila
Zoe
Zoey
Dakota
Piper
Katie
Mia
Peanut
Marley
Maya
Athena
Mocha
Ginger
Shadow
Maggie
Princess
Olive
Penny
Grace
Gypsy
Cleo
Scout
Lady
Missy
Belle
Daisy
Ava
Gracie
Trixie
Hazel
Fiona
Sydney
Pepper
Ellie
Molly
Cocoa
Sophie
Lola
Holly
Lily
Jasmine
Allie
Millie
Cali
Winnie
Bailey
Willow
Maddie
Delilah
Ruby
Kona
Josie
Cookie
Lacey
Harper
Sadie
Shelby
Charlie
Minnie
Lulu
Baby
Lucy
Leia
Roxy
Bella
Macy
Coco
Emma
Dixie
Roxie
Gigi
Luna
Sandy
Layla
Brie
Shell
Melia
Abigail
Emily
Rosarita
If you're looking to get a Jack Russell Terrier, it is advisable to buy from a reputable breeder. They carry out proper health tests on their breeding dogs to ensure that they don't have any genetic diseases. Genetic and health diseases can pass onto the puppies, so we always advise people to do their research when choosing a breeder.
About the Jack Russell Dog Breed
The Jack Russell Terrier was first developed in England by Reverend John Russell. He made this breed to possess an alert intelligence, a small size, and a muscular body. Basically, all the features of a good hunting dog. Jack Russell Terriers were perfected in Australia after the Reverend's passing. Today, Jack Russell Terriers are the 82nd most popular dog breed according to the American Kennel Club (AKC).
Most Terriers enjoy digging, and the Jack Russell is not an exception. This breed can make a big hole in a few minutes. They love digging so much that it is hard to break them of the habit, especially if you don't train them. You're likely to have more success training them to dig a specific area than stop digging!
Jacks can escape their yards by climbing trees and even chain link fencing. They can be a lot to handle, even for experienced dog owners. If you're a first-time dog owner, you better be prepared to invest some time training your dog! Jack Russells require firm and consistent training thanks to their strong-willed nature.
Jack Russell Terriers enjoy barking. They are very energetic, which is why they require a securely fenced yard with enough room to allow them to play around. They need to burn off excess energy, so underground electronic fencing is usually a bad idea. It would be best to supervise your Jack while he plays in the yard.
If you live in an apartment, you may want to reconsider getting this dog breed. You must teach your Jack Russell how to get along with other dogs at an early age. If you fail to do so, they may grow to become aggressive toward other canines. Female Jack Russell Terriers are especially energetic and will jump on things and people. Fun Fact, they can jump higher than 5 feet!
Jack Russells should live with their families instead of in a kennel or outdoors. They thrive when they are with the family because they oftentimes suffer from separation anxiety.
How do I pick the right name for my Jack Russell Female dog?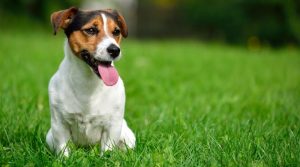 While making a choice of name for your puppy, you must consider its personality or appearance. You should also consider other criteria to help you make the best choice. Choosing the best Jack Russell Terrier name for your new dog is a serious decision. The dog will bear whatever name you choose for the rest of its life.
It makes sense to think about the best name for your dog. Here are a few tips to help you choose the best name for your Female Jack Russell Terrier dog.
Avoid names that sound embarrassing or offensive to others. This may include cultural slurs, slang terms, general insults, and anything that includes a curse word.
Choose a name that you and your family members can easily recall. If the name is hard to remember, you may end up calling the dog many nicknames that can confuse it.
Choose a name that you can pronounce easily. Your dog will find it difficult to learn its name if you pronounce it differently from how others call it.
Choose short names that do not need to be abbreviated – ideally two syllabic words.
You must consult all your family members about the most suitable name for your Jack Russell to ensure that everyone uses the same name.
Don't choose a name similar to your family member's name or another pet's name in your house.
Don't choose names that sound like commands. For example, the name 'Fletch' sounds like 'fetch.'
Conclusion for Female Jack Russell Terrier Dog Names
Choosing a name for your girl Jack Russell puppy is a serious decision. Your dog will bear whatever name you choose for the rest of its life. You have to think critically before naming your dog. Feel free to choose from the list above.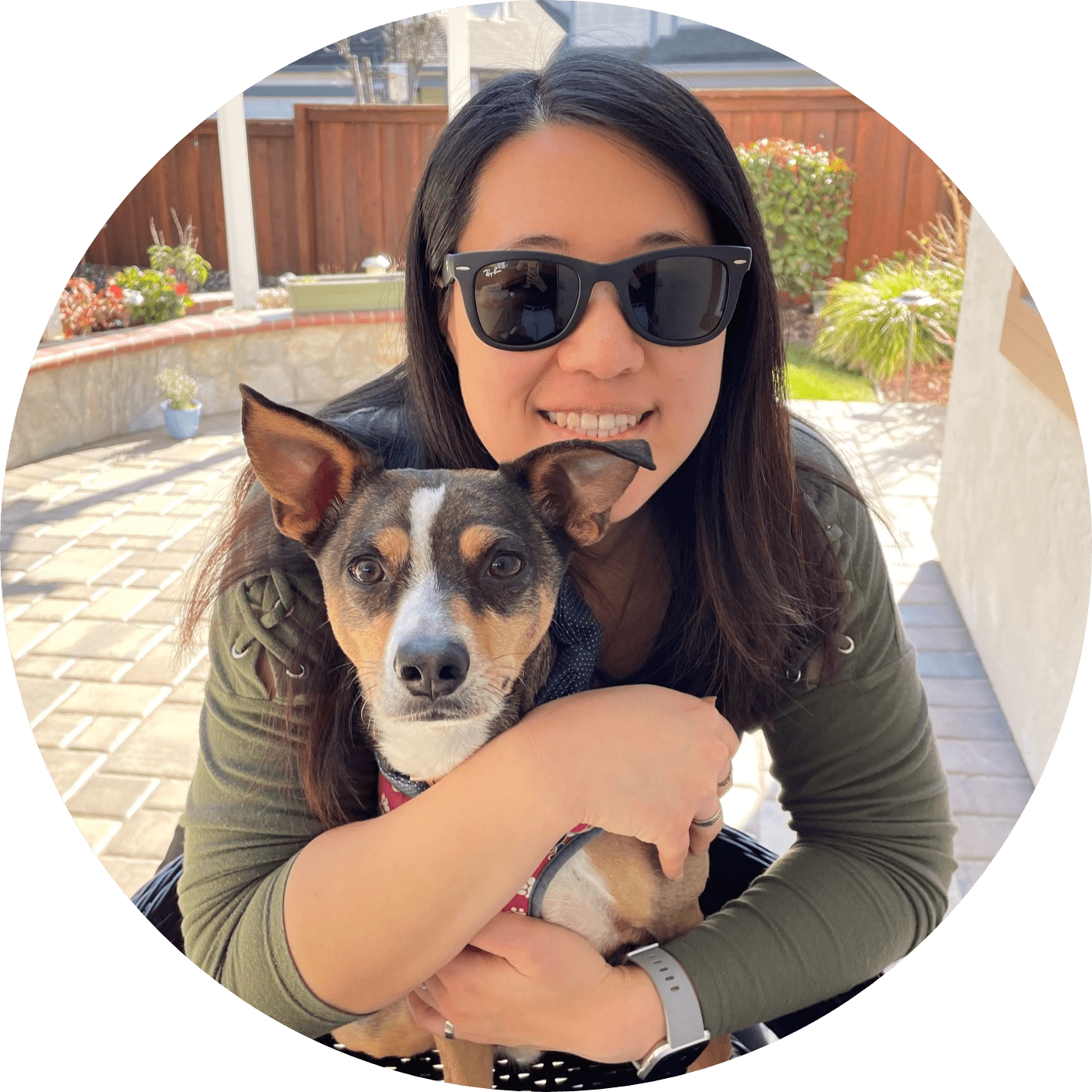 Dr. Sabrina Kong graduated from the Royal Veterinary College in England in 2016 and has been working at a small animal clinic in Northern California since then. She grew up in the Bay Area and got her bachelor's degree from Cal Poly San Luis Obispo. She also became a Certified Canine Rehabilitation Practitioner through a program at the University of Tennessee.
When she isn't in the clinic taking care of her four-legged patients, she enjoys traveling and trying new foods with her friends and her three-legged dog, Apollo. She adopted Apollo from her clinic when he was a puppy with numerous health issues. Dr. Kong truly cares about taking care of animals.