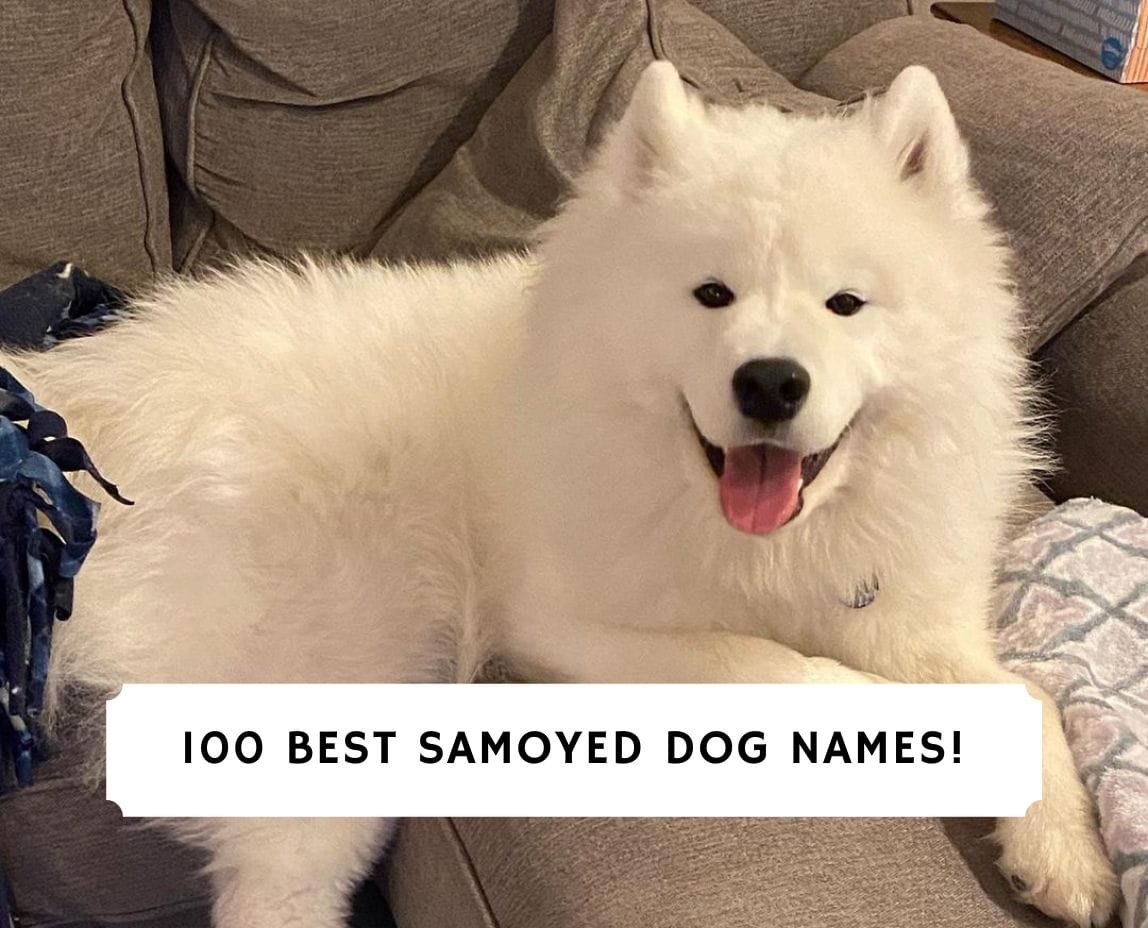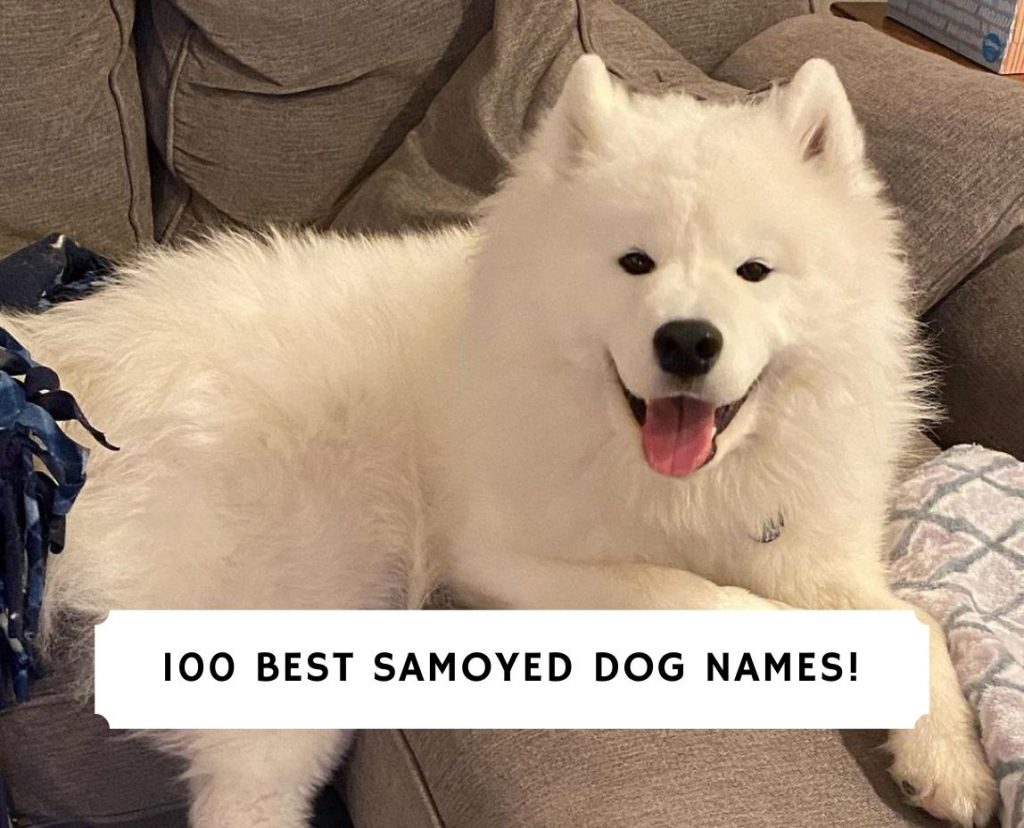 Having a dog in your home could be very helpful because they make great companions. Owning a Samoyed puppy is even better because they are known for their distinct social attributes that are therapeutic for humans. They are known for their status as a working dog with skills that include pulling sleds, hunting, and herding reindeers.
The Samoyed dog is a medium-sized herding dog with thick double layer coats that are as white as snow. They originated from the Northwestern part of Russia and the Western part of Siberia and are very ancient.
Naming a Samoyed dog shouldn't be challenging, but it is a very important decision. We've come up with the best Samoyed dog names bested on different categories.
Personality-based Samoyed Dog Names
Samoyed dogs have a varied level of personality traits which range from being stubborn to being gentle. Samoyeds, aka "Sammies," are proven working dogs that serve as a testament to their intelligence, loyalty, and friendliness. They are also very sociable and demand attention. 
Male Names for Samoyeds
Arnan
Sparky
Lucky
Mickey
Archie
Aegis
Boon
Foster
Haven
Nimbus
Zane
Female Names for Samoyeds
Dolly
Felicity
Beau
Pepper
Ashia
Halo
Kibru
Nadia
Zita
2. Origin Based Samoyed Names
As noted earlier, the Samoyed origins can be traced back to Siberia and Northwest Russia, where the Samoyede people were nomadic herders. The breed's name was derived from these people, who used the dog to keep their herds safe from predtors and notified them of impending dangers.
Common Russian and Siberian Male Dog Names
Alexei
Boris
Dimitri
Viktor
Feliks
Artem
Andrei
Fyodor
Igor
Pyotr
Luka
Common Russian and Siberian Female Dog Names
Anastasia
Annika
Natasha
Oksana
Irina
Katya
Lidia
Margosha
Evgenia and more.
3. Intelligent Samoyed Names
Intelligence is a significant feature of Samoyed dogs, mostly utilized while working with them in pulling sleds, hunting, and serving as support animals. The Samoyed is an intelligent animal and knows when to offer comfort as well as socialize. Consider some intelligent Samoyed dog names like:
Angus
Aaron
Ethan
Karmin
Kai
Isa
Pallas
Veda
Ruby
Penny
Lola
Dixie
Tilda
Sophia
Saffi
Ashia.
4. Fur Based Names
Samoyed dogs can be named based on their huge coat of fur which was used to shield against the extreme Russian cold. The Samoyed dog has a double overcoat that is very fluffy and sheds over time. It keeps the dog warm and makes the dog appear attractive. A notable amount of Samoyed owners were attracted by the thick pure white fur. Names given to Samoyed dogs as regards their white coat include:
Bear
Teddy
Shaggy
Furbaby
Puffy
Fuzz
Curly
Fuzzy-Wuzzy
Lush
Whiskers
Bunny
Silky
Ruffles
Alpaca
Grizzly
Snowflake
Polar
5. Colour Based Samoyed Names
Unlike most breeds, the Samoyed fur has just one color type. Yes, all Samoyed dogs all have the same white fur. Color could very much be a factor when selecting this breed. Thus, Samoyed owners can name their dog based on its white fur coating. If you fall under this category and need options in giving your dog a name, consider the choices below.
Alba
Albus
Echo
Feather
Glacier
Gwen
Arya
Aspen
Cotton
Custard
Calla
Bianca
Daisy
Dazzle
Denali
Iceberg
Brie
Chardonnay
Marshmallow
Luna
Lily
Iris
Ivory
How to Name a Samoyed Dog?
There are also other names for Samoyed's that you can choose. Common names for dogs could be memories or reminders that you have had of something. There are no limits or specific guide to naming your dog. The categories stated above are to provide suggestions when needed.
A common Samoyed dog-naming culture is naming them after famous people. Some of these Samoyed names are: Brandy, Sheba, Sasha, Zara, Abby, Candy, Leah, Caesar, Reba, and Venus.
Conclusion for Samoyed Dog Names
Naming a Samoyed dog could be based on what you think is the most prominent trait or attribute of the animal or maybe a dominant feature. However, it's advisable not to give a Samoyed a name that is difficult to pronounce or more than three syllables. You will be saying your dog's name a lot so it's important to make a good decision. With the options provided above, naming your Samoyed should not be a problem anymore.
Check out these other articles:
Garrett loves animals and is a huge advocate for all Doodle dog breeds. He owns his own Goldendoodle named Kona. In addition, he volunteers at the Humane Society of Silicon Valley, where he fosters dogs and helps animals. Garrett enjoys writing about Doodles and believes that dogs can teach humans more about how to live than humans can teach a dog.
Why Trust We Love Doodles?
At We Love Doodles, we're a team of writers, veterinarians, and puppy trainers that love dogs. Our team of qualified experts researches and provides reliable information on a wide range of dog topics. Our reviews are based on customer feedback, hands-on testing, and in-depth analysis. We are fully transparent and honest to our community of dog owners and future owners.