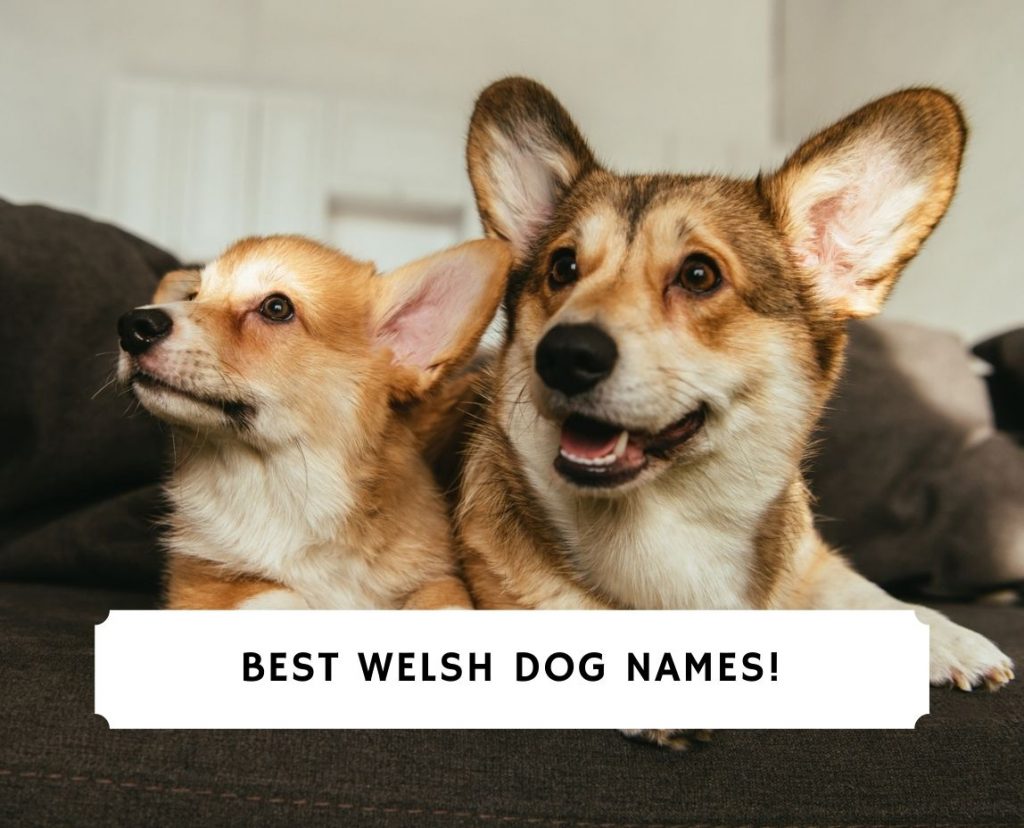 Your dog's name is important because you are going to repeatedly call them over and over throughout their entire lives. Thus, it's important to think of a name that is short, easy to pronounce, won't be confused with your commands, and is memorable. Once your name your Welsh dog, it's difficult to ever change their name because they will associate themselves with that sound. Thus, we present you with the top 150 Welsh Dog Names to help you decide the perfect one for your new puppy!
Other articles you may like: Brown and White Dog Names.
Male Welsh Dog Names
Griffin: this name is for a regal pet, or one you intend to treat royally. This name means "Lord, prince"
Cefin: a pet name for your dog that means "little comely one
Alwyn: if your pet dog is white in color and you want to name it according to the fur, this is one great name you can consider. It means "great white, blessed"
Maddox: if your dog is a potential show dog, this is a befitting name. It means "champion, good fortune"
Cadell Meaning: meaning "the battle spirit"
Emyr: Meaning "honor"
Tegan: Meaning "darling, loved one"
Arawn: A name perfect for a high energy dog meaning "unrestrained wildness" 
Derog: For a stubborn dog, meaning "obstinate one.
Terrwyn: if you own a guard dog, this is a perfect name. The name means "brave"
Dai: A moniker that means "to shine"
Aidan
Conwy: hound of the planes, name of a river in Wales
Brychan (spotted)
Taffy
Tarran (thunder)
Andras (warrior)
Aeron (Fair)
Trixy (a knight)
Afan (raspberry)
Alfie
Arthur
Bowie
Broderick
Bron
Caden
Charles
Conor
Darcy
Deverel
Gareth
Gawain
George
Glenn
Gordon
Ian
Idris
Kian
Llewellyn
Oliver
Owen
Pembroke or Pem for short
Pierce
Rhett
Rhys
Rogan
Rugby
Seamus
Trahaearn
Tristan
Emrick (immortal)
Morgan
Owena (young fighter)
Morven (lives by the sea)
Amser (time)
Adara (catches birds)
Eiriol (snowdrop)
Gavin: meaning White hawk
Emlyn
Drysi: meaning a thorn
Aneira: meaning golden
Braith: meaning multi-colored
Sulien: meaning sun-born
Myrick: meaning dark-skinned
Garreth: meaning Gentle
Coblynau: meaning mine spirits
Iona: the name is short for January
Trystan: meaning a noisy, character from Celtic legend
Briallen: meaning primrose
Isolde: a name from the Celtic myth
Deri: meaning oak
Bethan: a name derived from Elisabeth
Brenin: meaning King
Maddox (champion)
Howell (eminent)
Aneirin (noble)
Arianell (silver)
Eurwyn (Golden)
Heulwen (sunshine)
Glenda (clean, holy, good)
Dylan
Teleri (Welsh river)
Dewydd (the beloved)
Kona
Snowdon
Severn
Dewi
Apollo
Benji
Beau
Sam
Simba
Winston
Murphy
Louie
Coco
Cody
Brutus
Luke
Tucker
Female Welsh Dog Names
Efa: this is a female Welsh dog name meaning "life"
Eira: if your pet is an all-white dog, this name means "snow"
Vala: this name means "chosen
Cari: every dog has a bit of Cari in them. It means "to love, friend
Caitrin: this name means "pure"
Aelwen: this name means "fair browed"
Delyth: like its male counterpart, this name is for a show dog. This name means "neat and pretty"
Aeres: Welsh name for an heiress
Alma
Arwen
Beatrice
Bryn
Carys
Charlotte
Cordelia
Cricket
Duchess
Elizabeth
Elwyn
Fiona
Flora
Gemma
Gwendolyn
Imogen
Lady
Lona
Keely
Keira
Maeve
Moira
Morwenna
Pippa
Princess
Queen
Queenie
Sinead
Swansea
Twiggy
Winnie
Dona (goddess from Welsh mythology)
Carys (love)
Rhett (passionate)
Heini (active)
Banon (queen)
Yale
Daisy
Bailey
Millie
Phoebe
Rosie
Conclusion For Top 150 Welsh Dog Names – Male & Female!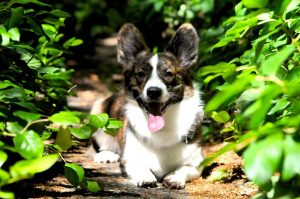 As you choose your Welsh dog name, remember to pick a name that is short. Short words that are one or two syllables tend to get your dog's attention which is beneficial if you're actively trying to train them. Additionally, avoid names that sound like common dog commands like "no" or "sit.
Lastly, we recommend that you don't name your Welsh dog similar to a family member's name or they will get confused. Best of luck choosing from our list of Welsh dog names! If you're stuck on names, feel free to visit the American Kennel Club's (AKC) most popular dog names list.
Frequently Asked Questions
What is a good name for a girl dog 2022?
There are so many adorable 2022 names for female dogs. Here are some trending girl dog names if you're having trouble finding a name for your new dog.
Daisy
Lucy
Bella
Lilly
Ginger
Roxy
Riley
Eira
Delia
 What is the Welsh name for dog?
Welsh names are trendy today; the Welsh word for dog is Ci or CWN in the plural. If you look at the name Corgi, the " gi" is actually "ci" in the Welsh form. 
You can also play around with ci and use names like Cinnamon, Ciar, Cian, and so forth to get the best Welsh names for dogs. Cigala works well with a small dog because it means little one. Other dog names that start with Ci include the following:
Cicero
Cid
Cirrus
Cindio
Citra
Ciao
What is the luckiest dog name?
 Lucky dog names are fun and varied and include the following for male dogs:
Asher meaning fortunate
Faust meaning lucky
Felix also means happy and fortunate
Lucky meaning favorite or prosperous
Lucky names for girl dogs include the following:
Clover with four-leaf clovers symbolizing good luck
Destiny means good fate
Seven which is a lucky number
Shreya means happy and fortunate in Indian.
What is a unique dog name?
Numerous Welsh dog names are unique depending on the look and size of your furbaby. There are also gender-neutral names that are wonderful for Doodle mixes. Here's the takeaway for unique male dog names:
Idris
Lewis
Dylan
Elis
Gwilym
Rhys
For the best Welsh female dog names, we found a few unique ones if you have a quirky and fun Doodle.
Elena
Cari
Efa
Nia
Sian
Mai
Garrett loves animals and is a huge advocate for all Doodle dog breeds. He owns his own Goldendoodle named Kona. In addition, he volunteers at the Humane Society of Silicon Valley, where he fosters dogs and helps animals. Garrett enjoys writing about Doodles and believes that dogs can teach humans more about how to live than humans can teach a dog.
Why Trust We Love Doodles?
At We Love Doodles, we're a team of writers, veterinarians, and puppy trainers that love dogs. Our team of qualified experts researches and provides reliable information on a wide range of dog topics. Our reviews are based on customer feedback, hands-on testing, and in-depth analysis. We are fully transparent and honest to our community of dog owners and future owners.