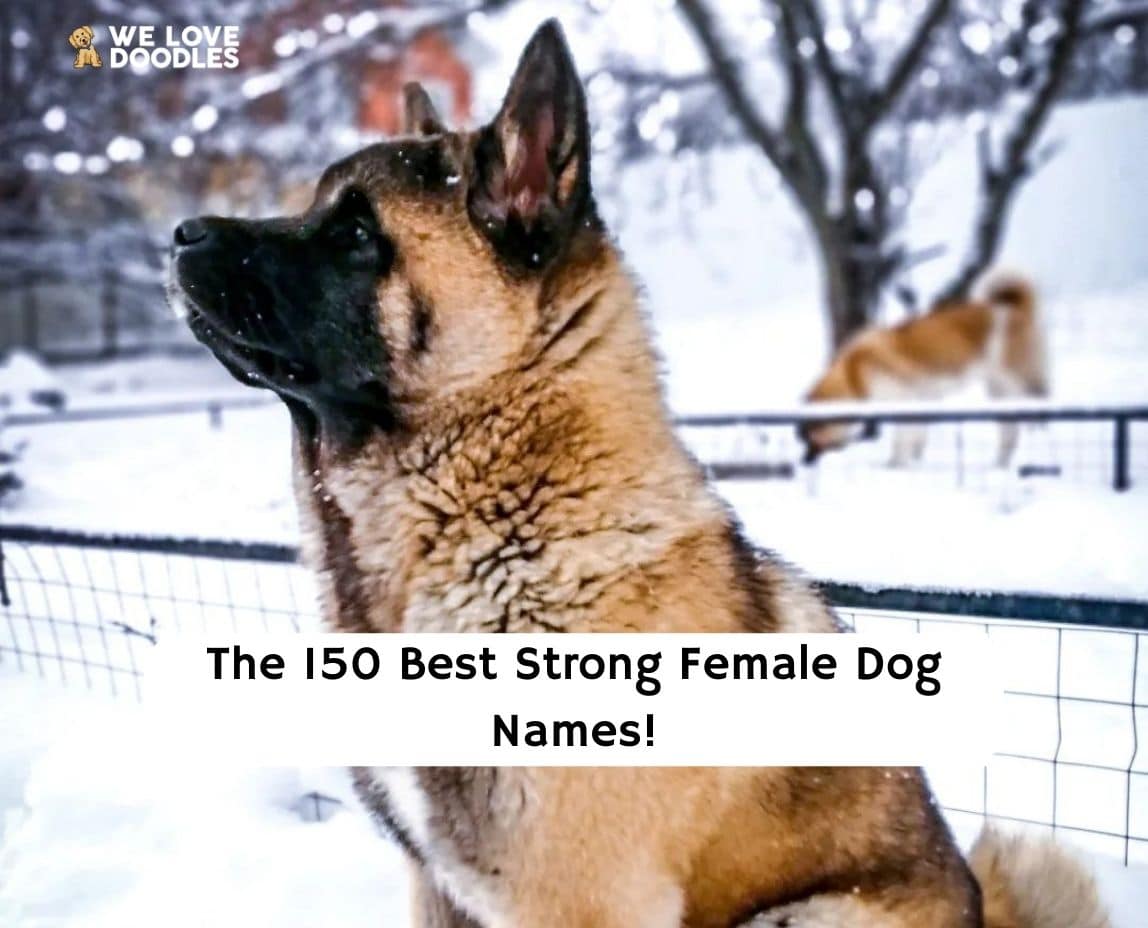 There's an almost infinite supply of names for female dogs, giving proud dog owners worldwide the chance to christen their female pooches. But it becomes a lot harder when you're looking for a strong female dog name. After all, most strong names are stereotypically associated with male dogs.
But that disparity is no reason to avoid giving your dog a name that embodies strength. There are hundreds of options to choose from, and we have an expansive list below to help get you started.
Other articles you would like: Old Lady Dog Names and Aggressive Dog Names.
The Dog Names For Strong Females
In the following lists, we'll break down 150 of the best strong, powerful female dog names, based on categories from physical prowess to personality traits.
Tough Female Dog Names Based on Personality
No matter your dog's breed, you can think of great names just by considering your specific dog's personality. Each breed tends toward certain personality traits, but of course, each dog is different, so you'll want to consider them carefully.
This list reflects that strong female dog names can come in various forms and fit a variety of dogs.
Rocket – For a dog who loves to show how fast she is
Princess – If your dog is rather proud, this could be the name for her
Duchess – Perfect for a dog that's exceedingly confident, even noble
Jet – A mysterious name to match an enigmatic dog
Reign- For a dog that knows that she's head of the household
Queen – For a dog that's bold and brash – but also dignified
Racer – This name is yet another option for when your dog loves to bounce off with a burst of energy.
Sassy – This is the name for a dog who just refuses to listen to what you say
Lady – For a dog that reigns with quiet dignity
Killer – Is your female dog on the hunt? Does she help keep the neighborhood safe? Then this is the name for her.
Solo – For a dog that doesn't run with a pack and instead is independent
Sage – For an older dog or a dog who's wise beyond her years
Starbuck – Named not after the coffee shop but the first mate in Moby-Dick, this is for a dog who's your loyal partner.
Rebel – A silly name for a dog that runs wild
Grace – For a respectful and respectable dog
Huntress – When your dog seems to belong more in the forest than in the house, this name is probably in her soul.
Tempest – For a dog that's as unpredictable and powerful as a rainstorm
Ember – For when your puppy has a ferocity that can flare up at any moment
Apex – A great name when your dog is clearly a cut above the rest
Divine – A name to convey that you've met God–and she's your dog
Destiny – This is a great way to associate your dog with the powers of the cosmos.
Justice – Do you care intensely about right and wrong? Your dog's name can reflect that.
Storm – Some dogs are forces of nature. If that's the case with your dog, this is the name for her.
Jewel – This name is best for a dog who seems delicate and beautiful but is actually tough as a rock.
Blaze – For a dog who's just bursting with power
Blur – If your dog seems to move from place to place in a fast, they'll match perfectly with this name.
Ace – For a dog who's a natural-born leader–like all women are
Star – For a dog who lights up the room with her beauty and poise
Fox – Great for a dog who's sly and agile
Rogue – Ideal for a dog who's so independent and powerful that she follows her own path
Fierce Female Dog Names based on Appearance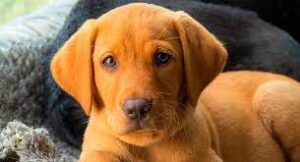 Another option is to take inspiration from your dog's appearance! When they work, these names are basically self-explanatory. Whether you're looking for strong female dog names for Pitbulls or Poodles, this can help you out.
Bear
Curly
Gargantua
Coffee
Stripes
Snow
Streak
Robin
Pepper
Spice
Sparkle
Singer
Thorn
Raven
Kestrel
Splash
Copper
Scarlet
Panther
Wolf
Ruby
Pearl
Diamond
Ice
Mocha
Spice
Rose
Thorn
Dancer
Opal
Strong Female Dog Names based on Ancestry
Do you want to give your female dog a more human name, but one that still conveys a sense of poise, power, and fierceness? You might want to give them a name corresponding to their ancestry, or even to yours!
Vittoria – Italian for victory
Adira – Hebrew for strong or noble
Bedelia – Irish for "strength" or "exalted one"
Andrea – Greek for strong or brave
Gerda – German for brave or spear
Everette – German meaning brave
Briana – Irish meaning strong or noble
Gabriella – Italian meaning "God is my strength"
Gertrude – English name meaning spear or strength
Etana – Hebrew name meaning firmness
Alcina – Italian for alluring
Valentina – Latin for strong or healthy
Valerie – French meaning healthy
Cyrene – Persian or Greek name meaning sun
Minerva – Latin name referencing the Goddess of Wisdom
Trudy – German word meaning spear of strength
Zenobia – Greek name meaning "life of Zeus" (also a queen of the Palmyrene Empire)
Leona – Latin for lion
Audrey – English name meaning noble
Zelda – German for "strong woman"
Hera – Greek goddess-queen
Frigga – Norse goddess of prophecy
Meredith – Welsh name meaning "great lord or lady"
Petra – Greek for "stone"
Invicta – Latin for "victorious"
Isis – Goddess-queen of Egypt
Mariah – English name meaning "sea"
Brigit – Gaelic/Irish name meaning virtue
Moxie – Modern American word meaning "spunkiness"
Athena – Greek goddess of wisdom
Historical Names for Strong Female Dogs
If you're a history buff, another option is to pick a name corresponding to a historical figure! There are numerous trailblazing women in history, so we've picked just 30 that might be the inspiration for your dog's name.
Eleanor – Named after Eleanor Roosevelt, First Lady and U.N. ambassador
Elizabeth – After the historical and current Queen of England
Victoria – Named after the second-longest-reigning Queen of England
Jackie – After fashion icon and First Lady Jacqueline Bouvier Kennedy Onassis
Ruth – After Supreme Court Justice Ruth Bader Ginsburg
Susan – After suffragette Susan B. Anthony
Jane – To honor Jane Austen, author of Sense and Sensibility and Pride and Prejudice
Billie – If you're looking for strong black female dog names, consider this one inspired by the singer Billie Holiday.
Virginia – After Virginia Woolf, the timeless modernist author of To the Lighthouse
Emily – After either Emily Bronte, the author of Wuthering Heights, or the famed poet Emily Dickinson
Sylvia – Named after The Bell Jar author Sylvia Plath
Gertrude – Another name inspired by a modernist author, this time Gertrude Stein
Georgia – Inspired by artist Georgia O'Keeffe
Anne – After Queen Anne, a Queen of England
Mary – Named after either the Biblical Mary or Mary Queen of Scots
Margaret – Margaret Thatcher, first female Prime Minister of the United Kingdom
Nancy – The first and only female speaker of the U.S. House of Representatives, Nancy Pelosi
Cleopatra – After the iconic Queen of Egypt
Betsy – Named after Betsy Ross, the legendary creator of the first U.S. flag
Audrey – If you're a fan of classic movies, name your dog after Roman Holiday and Breakfast at Tiffany's star Audrey Hepburn!
Katharine – For 1960s icon and Guess Who's Coming to Dinner star, Katharine Hepburn
Jeanette – After Jeanette Rankin, the first woman to hold federal office in the U.S.
Hattie – After Hattie Caraway, the first woman to be elected to a full term as U.S. Senator
Marie – For science buffs, name your dog after the groundbreaking Polish-French scientist Marie Curie.
Emmeline – After UK suffragette Emmeline Pankhurst
Joan – Named after the iconic fifteenth-century French hero and saint, Joan of Arc
Hedy – After prominent actress and inventor Hedy Lemarr
Rosalind – After pioneering geneticist Rosalind Franklin
George – Despite its masculine sound, this name is actually for George Eliot, author of Middlemarch and Silas Marner.
Kathryn – For Kathryn Bigelow, the first woman to win the Academy Award for Best Director
Names for Strong Female Dogs Based on Pop Culture
One of the best ways to connote strength is to name your dog after your favorite fictional heroine. This list breaks down some of the best options.
Carol – From Marvel's Captain Marvel
Ripley – From the Alien franchise
Diana – From Wonder Woman
Natasha – From Black Widow
Buffy – From Buffy the Vampire Slayer
Velma – From Scooby-Doo
Daphne – Also from Scooby-Doo
Betty – A reference to both Riverdale and real-life heroine Betty White
Eowyn – From Lord of the Rings
Ariana – Pop star Ariana Grande
Elle – From Legally Blonde
Rapunzel – From Disney's Tangled
Trinity – From The Matrix
Beatrix – From Kill Bill
Hermione – From Harry Potter
Veronica – From Riverdale and Archie Comics
Cheryl – Also from Riverdale
Belle – From Disney's Beauty and the Beast
Anna – From Disney's Frozen
Leia – From Star Wars
Witch – From Marvel's WandaVision
Rey – From Star Wars
Olivia – Popstar Olivia Rodrigo
Daenerys – From Game of Thrones
Arya – Also from Game of Thrones
Selena – From Batman and Catwoman
Elsa – From Frozen
Alice – From Alice in Wonderland
Roxie – From Chicago
Eliza – From Hamilton
Conclusion for Strong Female Dog Names
We've given you 150 unique strong female dog names that embody strength, nobility, and power. If you want a name for your puppy that represents their strength and individuality, you can't go wrong with any of the options above.
Garrett loves animals and is a huge advocate for all Doodle dog breeds. He owns his own Goldendoodle named Kona. In addition, he volunteers at the Humane Society of Silicon Valley, where he fosters dogs and helps animals. Garrett enjoys writing about Doodles and believes that dogs can teach humans more about how to live than humans can teach a dog.
Why Trust We Love Doodles?
At We Love Doodles, we're a team of writers, veterinarians, and puppy trainers that love dogs. Our team of qualified experts researches and provides reliable information on a wide range of dog topics. Our reviews are based on customer feedback, hands-on testing, and in-depth analysis. We are fully transparent and honest to our community of dog owners and future owners.