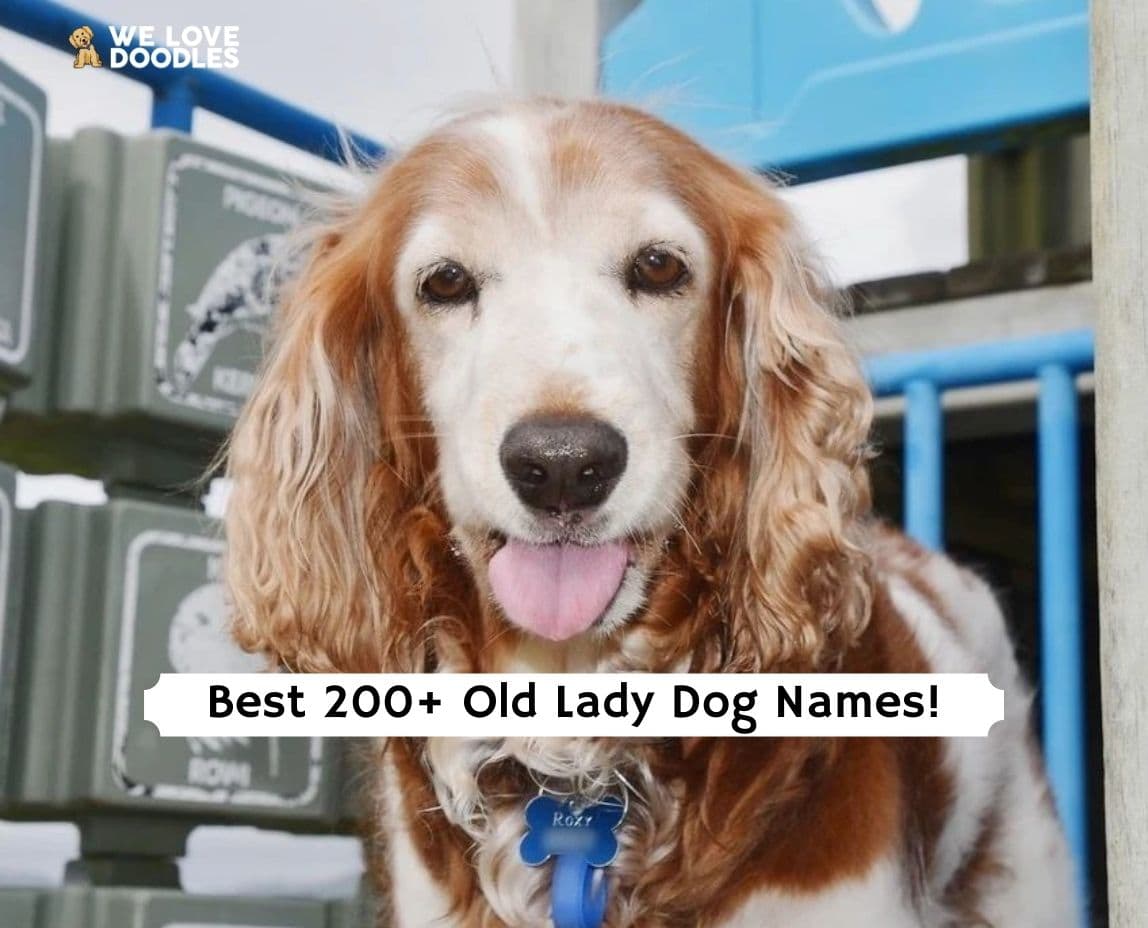 If you have a new dog that needs a name, you can consider cute old lady names for dogs. Bestowing a classically beautiful name on your dog can be amusing and make your pup even more endearing.
When it comes to dogs, whether they're puppies or elderly, they all deserve a unique name that will suit them and bring you joy as well. Old fashioned dog names are popular because sometimes it's awkward naming your dog after people you may know in your life.
For example, John is a nice name, but it may seem unusual for a dog because there are so many humans in the world named John. But old-fashioned dog names work because the names have generally gone out of style and aren't chosen by new parents very often.
As more time passes, names from the 1920s to 1970s are becoming funny old lady dog names that give your dog a bit of character. If you have a new four-legged friend in your life and want to name them something with charm and class, choose from old lady dog names!
Old lady names can be funny, cute, or melodic, and it's hard to articulate why we find these names amusing, but we do. And this is the reason they can fit dogs so well because dogs are cute and funny too.
Whether it's an 8-month-old pug or an 8-year-old Saint Bernard, cute old lady names for dogs are fun and precious. Check out our list of more than 200 old lady dog names and see if one jumps out at you as encapsulating the vibe your new pet gives off.
Other articles you would like: Dog Names Ending in IE and Sassy Girl Dog Names!
70 Victorian Lady Names
The Victorian Era lasted roughly from 1820 to 1915, give or take a few years either way under Queen Victoria's reign. This was a time of lavish art and incredible theater.
A result of this bold era is some truly mesmerizing female names that you simply don't hear in today's world.
These names are dramatic and distinct, much like the Victorian Era itself. Some you may recognize from Shakespeare works like Juliet or Desdemona, as well as religious names like Joan or Ora.
The beauty of these names is often in their pronunciation as they're a bit longer than modern names and have a poetic ring to many of them. Peruse our list of Victorian names that could work on your dog and try to say the ones you like aloud to determine if you like the sound.
As beautiful as some of these longer names are, they can be hard to use to command a dog. Consider a nickname if you can't say the name sharply enough to get your dog's attention.
A name like Esmerelda or Marcellina, although gorgeous, may be difficult to get out of your mouth promptly.
Alice
Clementia
Matilda
Agnes
Eugenia
Margaret
Clairice
Joan
Isabella
Theodora
Lavinia
Emma
Isadora
Mabel
Cecilia
Celestia
Hortensia
Marcellina
Vesperina
Maude
Esperanza
Delilah
Medea
Theodorine
Verity
Morwenna
Ora
Petronilla
Constantine
Opal
Rhodea
Alcesta
Lucretia
Mable
Alta
Constantina
Iva
Irma
Griselda
Drusilla
Effie
Esmeralda
Sadie
Zenobia
Priscilla
Zelda
Etta
Hesper
Juliet
Flossie
Arabella
Dorinda
Desdemona
Crescentia
Araminta
Andromeda
Eudora
Cordelia
Rose
Tallulah
Ursula
Josephine
Letitia
Imogen
Valentine
Henrietta
Olive
Thora
Wilhelmina
Valentina
69 Female Names From the 1920s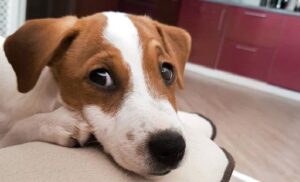 Mature dog names are a great choice for your pup that carries themselves with an air of dignity and wisdom. But what if your dog is a bit more adventurous and goofy?
Well, you can pick a name from the wild and fabulous 1920s that was the decade of rebel bootleggers, scandalous dancing, and seedy speakeasies.
Your dog probably isn't going for a negroni any time soon; nevertheless, you may feel they encompass the sassy and daring aura of the 1920s, and deserve a name that matches that.
If you believe your new dog may have been a flapper in a former life, consider one of these fun and old-fashioned names from the roaring twenties. And maybe get them a pair of bell-bottoms!
Dorothy
Helen
Ava
Hester
Virginia
Winifred
Evelyn
Sylvia
Hilda
Sybil
Celia
Vera
Dot
Margot
Millicent
Muriel
Daisy
Birdie
Adeline
Ruth
Mildred
Frances
Shirley
Paulina
Irene
Eva
Marjorie
Florence
Lois
Martha
Louise
Eleanor
Patricia
Lily
Gladys
Thelma
Edna
Norma
Pauline
Lucille
Lillian
Edith
Ethel
Phyllis
Bernice
Dolores
Lorraine
Esther
Beatrice
Geraldine
Nancy
Gertrude
Ginette
Iris
Wilma
Bertha
Theresa
Wanda
Ida
Elaine
Marilyn
Maxine
Pearl
Bessie
Myrtle
Alma
Beverly
Nellie
Stella
55 Names From the Groovy '70s
The '70s were a funky time in American history with lots of activism and comedy. The 1970s can be characterized as a decade of free-spirits promoting change and peace. Many names that came out of this era have a soft ring to them that is pleasing to the ear.
The '70s were a decade that emphasized art, music, nature, and comedy, traits you may find in your dog.
You may have a puppy that loves to lay in the flowers or sit calmly on the grass so they would make the perfect Dawn or Hazel. A puppy that is constantly making you laugh exudes the comedy and joy people in the 70s appreciated, and you may find a 70s-style name that suits them.
Read our list of over 50 old lady dog names inspired by the groovy 1970s. And we are not saying you are old if you were born in the 70s! We think you're still young and hip!
Lisa
Angela
Rosamund
Tammy
Tracy
Karen
Laura
Susan
Dawn
Tina
Sharon
Lori
Patricia
Faith
Cynthia
Pamela
Sandra
Wendy
Donna
Deborah
Teresa
Denise
Linda
Brenda
Cheryl
Rhonda
Tonya
Robin
Paula
Sherry
Gina
Leslie
Diane
Carol
Carrie
Sheila
Kathy
Regina
Suzanne
Deanna
Beth
Carla
Janey
Jodi
Connie
Anita
Bonnie
Annette
Violet
Genie
Vicki
Yvonne
Hazel
Janice
Darlene
30 Old Hollywood Actress-Inspired Names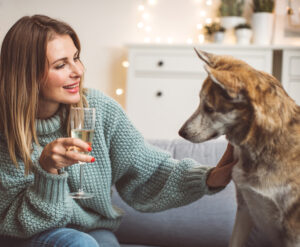 If you want a classical name for your dog, why not choose a name held by an icon? There are many places to pull naming inspiration from, but if you're looking for old lady dog names, old Hollywood is a wealth of enchanting female names.
Choosing an old Hollywood starlet's name is perfect if you have a dog that is a bit of a drama queen. Some dogs can be rather theatrical, flopping onto the floor to take a nap or staring at their food bowl in starvation after having just eaten.
If your canine exhibits this kind of flair for the dramatic, one of these star-studded names may be ideal for their diva personality.
From Ingrid Bergman, the romantic lead in Casablanca, to hilarious sitcom stars like Betty White, this generation has some lovely female names to offer. Check out our list of 30 of the best actresses from old Hollywood that may be the inspiration for your new pup's name.
Ingrid (Bergman)
Veronica (Lake)
Doris (Day)
Lana (Turner)
Rita (Hayworth)
Lauren (Bacall)
Betty (White)
Gene (Tierney)
Hedy (Lamarr)
Ava (Gardner)
Katharine (Hepburn)
Audrey (Hepburn)
Vivien (Leigh)
Bette (Davis)
Elizabeth (Taylor)
Judi (Dench)
Anjelica (Huston)
Romy (Schneider)
Grace (Kelly)
Simone (Signoret)
Barbara (Stanwyck)
Sissy (Spacek)
Haye (Dunaway)
Sophia (Loren)
Olivia (de Havilland)
Greer (Garson)
Shelley (Winters)
Greta (Garbo)
Deborah (Kerr)
Giulietta (Masina)
Tips for Choosing an Old Lady Name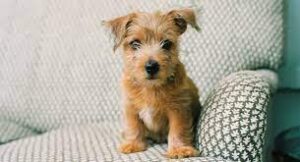 Here are some quick tips to help you choose a final name for your beloved canine.
Easy to Say
Don't shoot yourself in the foot by choosing a name that is a mouthful to say or difficult to pronounce. You'll use your dog's name a lot during training, so it needs to be easy to say.
No Associations
Some associations are okay like your favorite TV character, author, or old Hollywood actress! However, it's not a great idea to name your dog Olivia, if you know an Olivia in real life. Some people may get offended, or it may feel weird to you.
Pleasing to You
Lastly, you should like the name!
Sometimes people settle on a name they aren't excited about and it results in a lukewarm feeling toward the name. If you aren't pleased and excited by the name, your dog probably won't respond to it well and this will make training much more difficult.
Most people will have an immediate reaction when they see the right name; when you know, you know, so go with your gut.
Conclusion for Old Lady Dog Names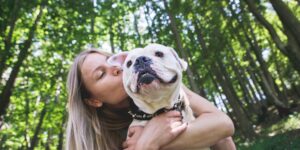 You may still be asking yourself why you should opt for old-fashioned dog names. And the reasons are truly endless. Old lady dog names bring a sense of sophistication and class that somehow make your dog even cuter than she already is.
Naming them after a beloved actress that touched your life is a beautiful way to commemorate your appreciation while giving them a name with a story behind it. Whenever you watch Doris Day's The Man Who Knew Too Much, you can snuggle up with your pup and show them their namesake.
Old fashioned dog names can be super special because they add personality to your dog and hopefully match their personality as well. Something about old lady names is sassy and fun, which is why they work so well on dogs.
You will also like:
Garrett loves animals and is a huge advocate for all Doodle dog breeds. He owns his own Goldendoodle named Kona. In addition, he volunteers at the Humane Society of Silicon Valley, where he fosters dogs and helps animals. Garrett enjoys writing about Doodles and believes that dogs can teach humans more about how to live than humans can teach a dog.
Why Trust We Love Doodles?
At We Love Doodles, we're a team of writers, veterinarians, and puppy trainers that love dogs. Our team of qualified experts researches and provides reliable information on a wide range of dog topics. Our reviews are based on customer feedback, hands-on testing, and in-depth analysis. We are fully transparent and honest to our community of dog owners and future owners.