We often name dogs and children with a name that suits their characteristics and quite possibly even their personality. We choose names that we are attracted to and that we feel defines our expectations in some way. If you have a girl dog and you are sassy, it's safe to say you are probably going to give your dog a sassy girl dog name, right? Or maybe, you've already noticed that your girl dog is going to be sassy so you just know the perfect name will be a sassy one!
Whatever your reasoning, you need a good source for sassy girl dog names and we are here for you! Rather than giving you a list of hundreds of names to try to sort through, we make it unique and give you just a few of our favorites with some thought behind them.
We hope that when you make it through our guide, you will have the perfect name or some inspiration for the perfect sassy girl dog names out there. We can't wait to hear what you come up with!
Before scrolling down this list, you might like: 34 Best Western Girl Dog Names!
Top 10 Sassy Girl Dog Names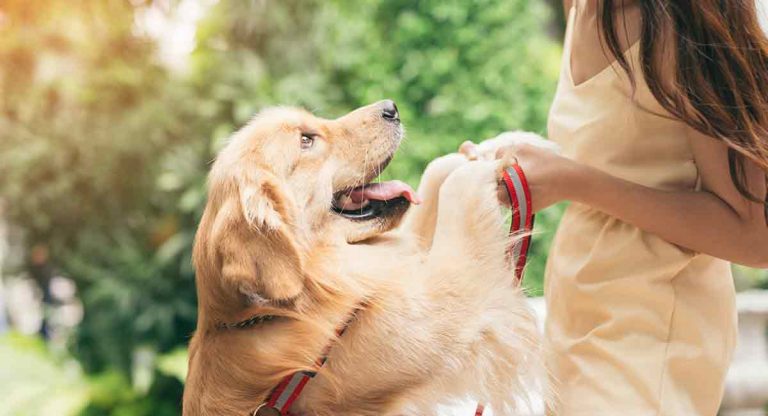 We narrowed down hundreds of sassy names to choose our top 10 and we will share each of those with you, with a brief description of why that name might be a great choice. Are you ready?!
1. Sadie
Sadie is a little bit sweet and a little bit sassy. This name actually means "princess" so it's the perfect sassy girl dog name out there to start off our list. This name is pretty popular so it may not be unique but we really think it fits in terms of sass and class here.
2. Bella
Bella is a classy way to have a sassy name. This simple name is elegant and sweet. It actually is a twist on the Latin word, Belle, which means beauty. We see this name on the end of several sassy names like Annabella and Isabella. It could easily be a nickname from one of these longer names and is a great sassy name for a dog.
3. Delilah
Have you ever met a Delilah that wasn't both sneaky and sassy? What's interesting is this name actually comes from the Hebrew language. It means "delicate", which is totally uncharacteristic for a sassy dog, but no one has to know that part, do they?
4. Dixie
Dixie is the perfect name for a sassy name. If you think of things that relate to the name Dixie or perhaps any girl you know named Dixie, it seems like every Dixie is stubborn and sassy. Hopefully, your dog will be more sassy than stubborn but this is a great name choice for a girl.
5. Sasha
We see Sasha as a name for a beautiful and fierce female. It's the perfect name for a sassy girl dog name. This name doesn't really have a strong origin but rather comes from names like Alexandra, Sacha, Satyana, and another similar name. It does have a strong meaning, with the name meaning "defender, helper of mankind" so it's perfect for this purpose.
6. Queenie
If you really want a sassy name that screams sass, go with Queenie! If you name your dog Queenie, they will act like a queen and expect to be treated like a queen. You're almost asking for it when you name your dog Queenie but it's a classic name and it's wholly sassy as well.
7. Princess
Much like the name Queenie, we also have to recommend Princess. Again, if you name your dog Princess, they will expect to be treated like a Princess. It seems so silly but it really is true. It's like they take on the persona of their name unwittingly. This is one of the most common sassy names but it will always be a classic winner here.
8. Stella
Here's a unique name that you won't probably hear a ton for dogs. If you want a name that not every dog owner uses, try out Stella. Stella means "star", which is a simple meaning but your Stella will always be the star of your home and your heart, sass and all. It's a very pretty name and it's been tied to sassy stars throughout history.
9. Roxy
Roxy is the perfect sassy girl dog name. This is another one that might be fairly common but it's a classic winner among dog parents. This sassy name actually means "dawn", which is a nice calm meaning behind the sassy name you're using. A dog named Roxy will be sassy indeed.
10. Betty
Don't be confused by this name. It might seem like it's more of a classy name but have you ever met Betty White? She is sweet and sassy all in one, telling us that this is another perfect sassy girl dog name that you should consider. Betty tends to be short for Elizabeth and has been tied to royalty throughout history as well. It's the perfect name to wrap up our list!
Other Sassy Girl Dog Names to Consider
Brittany
Chloe
Amber
Lucy
Luna
Lola
Lulu
Fiona
Gigi
Sky
Diamond
Hazel
Riley
Peaches
Katie
Rose
Missy
Luna
Dolly
Ariel
Allie
Dottie
Elsie
Frida
Gia
Ivory
Josie
Koko
Mika
Natasha
Betty
Riley
Ruby
Sally
Tina
Una
Vixen
Vicky
Zoe
Zara
Dog and Owner Similarities
Since we're talking about sassy girl dog names here, we thought it might be fun to compare dogs and owners. Dogs really can learn and know their names. There are some dog breeds that might pick up on their name faster than others and there are some names that work better than others as well.
Remember that naming a dog might be best if you keep the name to 1-2 syllables or have a nickname that you can shorten it to for commands so the dog understands the name every time.
There are studies out now that show that dogs and their owners tend to act alike and sometimes even inherently look alike. Obviously, you will not look just like your dog, but there might be some common traits that you can find and it's really quite interesting to test this theory out.
Much like we as humans tend to have personality changes over our life spans, dogs are very much the same. They can change over time and they can learn and improve if there is something negative to improve upon as well.
It's interesting though to wonder if your dog gets their sass from you or if you get your sass from the dog. Some of us may never know!
At any rate, we think you definitely need to check out these sassy girl dog names if you or your dog are a little bit sassy.
We hope you find a name you like here. Share your dog's name with us!
You will also like:
Garrett loves animals and is a huge advocate for all Doodle dog breeds. He owns his own Goldendoodle named Kona. In addition, he volunteers at the Humane Society of Silicon Valley, where he fosters dogs and helps animals. Garrett enjoys writing about Doodles and believes that dogs can teach humans more about how to live than humans can teach a dog.
Why Trust We Love Doodles?
At We Love Doodles, we're a team of writers, veterinarians, and puppy trainers that love dogs. Our team of qualified experts researches and provides reliable information on a wide range of dog topics. Our reviews are based on customer feedback, hands-on testing, and in-depth analysis. We are fully transparent and honest to our community of dog owners and future owners.