Cockapoos are crossbreeds between a Poodle and a Cocker Spaniel. Cockapoo puppies originated in America during the 1970s when someone was looking for a nonshedding and hypoallergenic guide dog. In other countries, they are sometimes referred to as "Spoodles".
Due to their size, friendly personalities, and appealing appearance, Cockapoo puppies are becoming increasingly popular in the midwest. Generally, they are friendly dogs if they are well socialized as puppies, and they enjoy people's company and seem to be suited to both singles and families.
They have an active mind that enjoys stimulation from training, playing, or going for long walks. Since they are part Poodle and part Cocker Spaniel, they often enjoy playing with their noses through "scent" training. Many people love to train Cockapoos in gun dog handling. Additionally, many Cockapoo puppies are often good at dog sports like flyball and agility, which can be fun for both dogs and owners.
Find out more about the best Cockapoos breeders in the Midwest below! Since this breed has become increasingly popular, there are tons of puppy mills trying to sell this trending breed. Please make sure to research the breeder thoroughly or go through a broker like PuppySpot. This ensures that you won't be getting scammed out of a deposit and buying from a reputable breeder.
Other articles you would like: Cockapoo Dog Names and How Big Do Cockapoos Get?
1. PuppySpot's Cockapoos
PuppySpot is a service that connects responsible breeders and puppies with caring individuals and families in the Midwest, Los Angeles, San Francisco, Washington D.C., Dallas, and throughout the United States. In addition to its mission to place healthy puppies into loving homes, it is also a community of dog lovers. Owners deserve to feel confident and trusting when choosing their companion, and dogs deserve to be celebrated. To date, they have delivered over 220,000 puppies to happy families.
Choosing your new best friend is easy with PuppySpot's network of screened and vetted Cockapoo breeders. Breeders, and those who are looking for forever homes for their puppies, are accommodated on the site through a personalized approach. Breeders at Puppy Spot prioritize health and safety above all else. PuppySpot also believes in the health of the Cockapoo puppies that they sell which is why they offer a 10 year health warranty. This is the longest health warranty that we have ever seen and significantly more than any individual breeder would offer.
PuppySpot invites fewer than 10% of breeders to join its exclusive community to ensure. We also got one of our Goldendoodles from PuppySpot and had a really great experience. If you're a new puppy owner and don't want to research and call several breeders, we highly recommend going through puppy. They have also given our blog readers a $100 code when you use "WLD100" at checkout.
PuppySpot's Cavapoo Details:
Website: PuppySpot Cavapoos
Phone: (866) 269-1056
Location: They can deliver anywhere in the midwest.
 2. Midwest Doodle Ranch
Midwest Doodle Ranch is the perfect place to find a puppy to add to your family! Since 2006, they've been matching puppies with happy families. The puppies they raise are some of the healthiest and most beautiful you will ever see! In the past couple of years, they have grown very fond of the doodle's wonderful characteristics. In addition to raising their puppies and seeing them go to new homes, they have enjoyed meeting new people. They keep their website updated, so check it out!
Check out their Puppies link to see any available or upcoming Mini Bernedoodle and Cockapoo puppies.
Omaha, Des Moines, and Kansas City are all within easy driving distance. There have been puppies placed from New York to California, and even a few in Alaska so getting them to you is not a problem. You can also use Paypal to make a security deposit on a puppy through their website!
Midwest Doodle Ranch Breeder Details:
3. Cute Cockapoos
Located in Manawa, Wisconsin, Cute Cockapoos breed Cockapoos that are raised in the home, with the parents on site. Their Cockapoo puppies for sale in the midwest are 1st generation (F1 & F1b) extremely social, non-shedding, non-allergenic, and generally weigh 16-25lbs, although some are smaller, some larger.
Their puppies are raised as if they were their very own! They are socialized with people of all ages and pets of all kinds from day one, so they are ready for their new home.
Cute Cockapoos Puppy Information:
Cute Cockapoos Breeder Details:
Location: Nollenberg Rd, Manawa, WI 54949, United States
Telephone: (920) 596-1730
Website: Cute Cockapoo Puppies Midwest
Email: cutecockapoos@gmail.com
4. Jackie's Cockapoos, Maltipoos, and Goldendoodles of Indiana
Breeders at Jackie's are committed to providing families with healthy, happy pets and companions. The Cockapoo puppiesfor sale in the midwest are raised in their home in a loving environment that promotes gentleness and a willingness to please their families. As well as kennelling services, they provide doggie daycare for their families.
Jackie's Cockapoos, Maltipoos, and Goldendoodles of Indiana Breeder Details:
Location: 3523 Greenfield Dr, New Albany, IN 47150, United States
Telephone: (812) 670-6024
Website: Jackies Cockapoo Puppies
5. Brodrick's Barkery in the Midwest
Eight years ago, Kim Boderick beat a cancer diagnosis. After a brief hiatus, she has picked up the pace again. Cockapoos with intact tails have been in high demand and she strives to provide what her families desire. Her puppies are raised inside with her family, cats, and other pets until they leave at 8 weeks. Well-rounded puppies make better pets and companions. Browse the Brodrick's Barkery site as they keep things as up-to-date as possible.
At this time, they raise only first-generation Cockapoos and Miniature Poodles. Depending on the size of their Cocker Spaniel females, their Cockapoo pops tend to weigh 12-20 lbs. Toy or standard sizes are not raised, and they do not intend to do so.
A few of their dogs have recently been retired and they plan to keep breeding on a smaller scale. Names are placed on waiting lists in order of contact for considered families and a 1-year health guarantee is provided.
Brodrick's Barkery Puppy Information:
Size: Miniature Cockapoo puppies
Generation: F1 and F
Brodrick's Barkery Breeder Details:
Location: 7887 Palestine-Union City Rd, Greenville, OH 45331, United States
Telephone: (937) 621-5299
Website: Brodrick Barkery Cockapoos
Email: kimbrodrick66@gmail.com
6. K and D's Legacy Cockapoos
Daniel and Katelyn (husband and wife) have been in love with breeding dogs for many years. All her life, Katelyn has been surrounded by all different kinds of animals, but dogs have always fascinated her the most. Her first dog was a Cockapoo, and she just fell in love with them. Besides being versatile, they are also generally very healthy dogs.
Breeding at K and D's focuses on health, temperament, beauty, and adorability. However, health is the most important factor. Their main concern is that their Cockapoo puppies for sale do not suffer from major health issues. If you have any questions about Cockapoos, or if you need any advice, they will be glad to help!
K and D's Legacy Cockapoos Breeder Details:
Location: Cleveland, Ohio
Telephone: 440-317-2214
Email: kanddlegacy@gmail.com
7. Denning Farms
Denning Farms is a family-owned business. Puppies and their well-being are extremely important to them. They take great pride in finding a good home for them. Their Cockapoo puppies are housed in a stone and brick building with heated floors and air conditioning. Most of the day, they are around adults and children. Essentially, they are a part of the family. Each puppy is loved by them, and they know the love, laughter, and affection that they will bring to their new families.
Denning Farms believes it has a responsibility to ensure each puppy is healthy, happy, and well adjusted. It is also their responsibility to make sure they are placed in loving homes that share their dedication.
You can contact them by e-mail or phone if you are interested in adding one of their Cockapoo puppies to your family. They welcome the opportunity to talk with you. Keep an eye on their website for updates.
Denning Farms is a USDA-licensed farm. They are also members of the Iowa Pet Breeders Association and the Pet Professionals of Southeast Iowa.
Denning Farms Breeder Details:
How to Choose a Cockapoo breeder in the Midwest?
Responsible Cockapoo breeders in the Midwest don't sell puppies to the first person in line with cash. Puppy mills are notorious for selling puppies to unwitting people. It can lead to puppy purchases with health issues or temperament issues that are not identified right away.
Attend dog shows, ask your veterinarian for reputable breeders, or contact local Cockapoo breed clubs. The responsible breeders of Cockapoos will not sell their puppies through pet stores or in any other manner that prevents them from interviewing you. The idea is to make sure that you are a responsible and lifelong owner and that your puppy will be a good match.
Where do you find a Cockapoo breeder?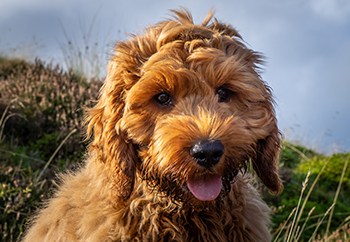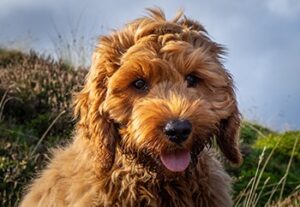 Owning a dog with severe medical problems or behavioral problems can be very frustrating and expensive. This is because the breeder did not carefully select the puppy. Furthermore, you may be contributing to the cruel puppy mill industry unknowingly.
A list of breeders has been provided. Take a look at them first. You can also contact a national or regional breed club. The code of ethics of the breed club must be met to become a member. Some breed clubs provide rescue dogs as well.
You can only determine if a breeder is responsible and humane by visiting the facilities where their breeding dogs and puppies are kept. Do not hand over your money until you have visited.
Conclusion for Cockapoo Breeders in the Midwest
As pets and companions, Cockapoos are enjoyed by adults and children alike. Cockapoos are energetic and can easily adapt to any environment. Because of their tolerance and flexibility, they make good companions. If you're interested in getting this cute pet, make sure you get it from a reputable seller. The article highlights seven Cockapoo breeders in the Midwest. You can reach out to them directly using the information we provided.
Cockapoos are great pets, and you won't regret getting one!
Other articles you would like:
Garrett loves animals and is a huge advocate for all Doodle dog breeds. He owns his own Goldendoodle named Kona. In addition, he volunteers at the Humane Society of Silicon Valley, where he fosters dogs and helps animals. Garrett enjoys writing about Doodles and believes that dogs can teach humans more about how to live than humans can teach a dog.
Why Trust We Love Doodles?
At We Love Doodles, we're a team of writers, veterinarians, and puppy trainers that love dogs. Our team of qualified experts researches and provides reliable information on a wide range of dog topics. Our reviews are based on customer feedback, hands-on testing, and in-depth analysis. We are fully transparent and honest to our community of dog owners and future owners.