Here's what you need to know if you're searching for the best Cockapoo breeders in Nebraska. A Cockapoo is an adorable, small dog with a clownish nature. It is probably one of the first "designer dogs" (not a purebred dog), originating in the 1960s rather than a few years ago.
An energetic breed with a fun personality. Cockapoos are the result of crossing a Cocker Spaniel with a Poodle. Due to its ability to be bred from many different parents, its appearance and size and its character traits can differ significantly.
Cockapoos are generally extremely friendly, easy to train, energetic dogs whose curly coats are low-shedding and are suitable for allergy sufferers. Happy, playful, and eager to please. They'll be your best friends for life. Keep reading to learn all about Cockapoos and the top breeders in Nebraska.
Before scrolling down this list of Cockapoo breeders in Nebraska, check out these other breeder recommendations: Best Cavapoo Breeders in Nebraska and Best Labradoodle Breeders in Nebraska.
Cockapoo Puppies For Sale in Nebraska
Our team at We Love Doodles did the research for you. Here are the best Cockapoo breeders in Nebraska for you to check out.
Cockapoo Product Recommendations: Best Whitening Shampoos For Dogs and Best Dog Brushes For Tangles.
1. PuppySpot's Cockapoo For Nebraska
PuppySpot was developed in partnership with the USDA to connect users with vetted and screened dog breeders. PuppySpot has a zero-tolerance policy for puppy mills and substandard breeding practices, and they have placed over 200,000 puppies into loving homes.
Owners who are looking for a new puppy to bring home should expect trust, confidence, and transparency from PuppySpot. The health and safety of the dogs are PuppySpot's top priority, and all breeders are screened and vetted.
The company accepts fewer than 15% of breeders who apply, so dogs and owners will have a premium experience. There are two categories of puppies on the website: Purebred Puppies and Designer Puppies. Cockapoos are designer puppies.
Breeders combine two different purebred breeds' appearance and character traits to create Designer Puppies. It's free to find a puppy on PuppySpot, and PuppySpot offers a Health Guarantee on its puppies.
There are different guarantees for different puppies. Through their website, you can finance the cost of a Cockapoo puppy, but not everyone can do so. If you're interested in financing, you will need to apply.
The PuppySpot guarantee states that their breeders are required to provide their puppies with up-to-date vaccinations and dewormings before they are sent to their forever homes. Therefore, within 48 hours of your puppy's arrival, you must take them to the vet to activate their health guarantee. This ensures that your puppy will be healthy and happy right away.
PuppySpot's Cockapoo For Nebraska Details
2. Old River Puppy Ranch
Old River Puppy Ranch is a well-known breeder of Cockapoos in Nebraska. With years of experience in the breeding business, the owner has worked with many breeds. In his opinion, Poodle hybrids are excellent breeds due to their low-shed and hypoallergenic coats.
Through a genetic trait called hybrid vigor, crossbreeding a Cocker Spaniel and a Poodle eliminates the possibility of serious hereditary diseases. Many mix-breeds are available at Old River Puppy Ranch, but they mainly focus on Cockapoos.
Their goal is to operate on a low scale so that each dog receives sufficient care. The Old Rive Puppy Ranch takes dog health seriously, which is why all parents' dogs are genetically tested.
Cockapoo puppies also come with a 1-year health guarantee against congenital and genetic health problems. Pricing is the most crucial aspect of purchasing a Cockapoo puppy. Cockapoo puppies from Old River Puppy Ranch are pretty reasonable in price.
If you are interested in reserving a Cockapoo puppy from Old River Puppy Ranch, you will be required to make a non-refundable deposit payment. However, they will deduct the deposit from the final price when you get your puppy.
Old River Puppy Ranch Details
Cockapoo Puppies in Nebraska
Although most Cockapoos are moderately energetic, that doesn't mean they will laze around the house all day. Walks keep them from becoming overweight, and they enjoy them. A good play session in the backyard is still the best exercise.
It should be exercising at least 15 minutes a day. Cockapoos are adaptable dogs. Cockapoos can live in apartments, though smaller varieties tend to do better than Maxis and Standard Cockapoos.
They shouldn't live outside or in kennels since they were bred to be companions. If left alone for extended periods, they may suffer from separation anxiety, which can cause excessive barking and destructive behavior.
Crate training will benefit every dog and ensure that your Cockapoo won't get into things it shouldn't or have accidents in the house. Its crate is also an ideal place for it to take a nap. If your Cockapoo needs to be boarded or hospitalized, crate training will also help it accept confinement.
It is not a good idea to crate your Cockapoo all day long. Unless he's asleep at night (though he would rather sleep in your bed), he should not spend more than a few hours in there at a time. Also, unlike other breeds of dogs, Cockapoos don't belong in kennels or crates.
Cockapoos shed less than other breeds, making them an excellent choice for allergy sufferers. Depending on their parentage, Cockapoos' coats can vary. They have long, straight coats that can range from straight to curly and come in various colors, such as white, chocolate, cream, tan, or black.
Brushing is necessary to prevent matted hair from developing on their belly and legs. Professional trimming increases their ability to see better, especially around their eyes. Because their ears are long and floppy, they can develop moisture and infections quickly.
If they develop a strange smell or black or brown wax, it could signify an ear infection. Check their ears during grooming sessions. Routine tooth brushing prevents tartar buildup, gum disease, and bad breath.
According to the American Kennel Club, smaller dogs often suffer from tartar buildup and other dental issues that lead to tooth loss. This is also true of the Cockapoo.
Their lovely smiles to stay healthy, they need daily tooth brushing and regular vet visits to avoid dental problems. But, you will be rewarded with a happy, healthy pet who will kiss your face all day long – without the bad breath.
Cockapoos can suffer specific health issues similar to their parent breeds despite their long lifespan. Examples include cataracts and progressive retinal atrophy, hip dysplasia, luxating patellas, epilepsy, and heart disease.
The cockapoo can also develop seborrheic dermatitis, which leads to dry, flaky skin, like cocker spaniels. They are also susceptible to skin allergies.
The breed is also prone to hormonal problems, including hypothyroidism, Cushing's syndrome, and type I diabetes. As one of the "designer" breeds, cockapoos must come from a reputable breeder to ensure healthy and happiness.
Make sure you avoid cockapoos that might have come from commercial dog breeding facilities and ask your cockapoo breeder for health certificates and health screenings on their dogs so you can be aware of any health issues.
How to Choose a Cockapoo Breeder in Nebraska
Research is always a wise idea before committing to a breeder when making a significant decision. Here are some tips for finding a responsible breeder. First, get to know the puppy's parents. You can tell a lot about your dog's future from its parents.
You will be able to see how your Cockapoo might behave as well as learn about its traits, size, and appearance. Get a complete medical history. It is not uncommon for reputable breeders to show proof of health screenings, such as OFA and CERF certificates.
In addition, they will explain any health conditions common to Cockapoos, so you are aware of what to keep an eye out for in the future. Finally, even though we acknowledge responsible breeders outside our list, buyers may find it challenging to identify these breeders.
Select a breeder who has a reputation for caring for their Cockapoo. Next, your veterinarian, acquaintances, relatives, dog trainers, and breed clubs may be able to recommend a dog. Next, avoid puppy farmers.
Knowing what to look for in a bad breeder is just as important as knowing what to look for in a good one. The health and happiness of your Cockapoo can be negatively impacted if you purchase a puppy from an irresponsible breeder, so knowing which breeders to avoid is crucial.
Conclusion For The "Best Cockapoo Breeders in Nebraska"
Before selecting a Cockapoo breeder, the best thing you can do is to speak with each one. Please take a look at their websites, but don't stop there. Please take a look at their Instagram accounts and read what people say about them. Browse their Facebook page to see what people are saying about them.
Please consult with the veterinarians they use as well as previous adopters. Adopting a new puppy requires both time and financial commitment. Do some research before starting this rewarding journey into becoming a Cockapoo parent.
For more guides similar to this list of Cockapoo breeders in Nebraska, you can check out:
Before you purchase a Cockapoo from a breeder in Nebraska, you can learn more about the breed by watching "How to Train a Cockapoo" down below: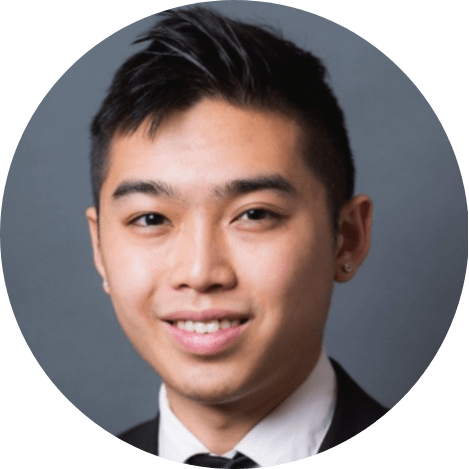 Andy is a full-time animal rescuer and owner of a toy doodle. When he's not saving dogs, Andy is one of our core writers and editors. He has been writing about dogs for over a decade. Andy joined our team because he believes that words are powerful tools that can change a dog's life for the better.
Why Trust We Love Doodles?
At We Love Doodles, we're a team of writers, veterinarians, and puppy trainers that love dogs. Our team of qualified experts researches and provides reliable information on a wide range of dog topics. Our reviews are based on customer feedback, hands-on testing, and in-depth analysis. We are fully transparent and honest to our community of dog owners and future owners.