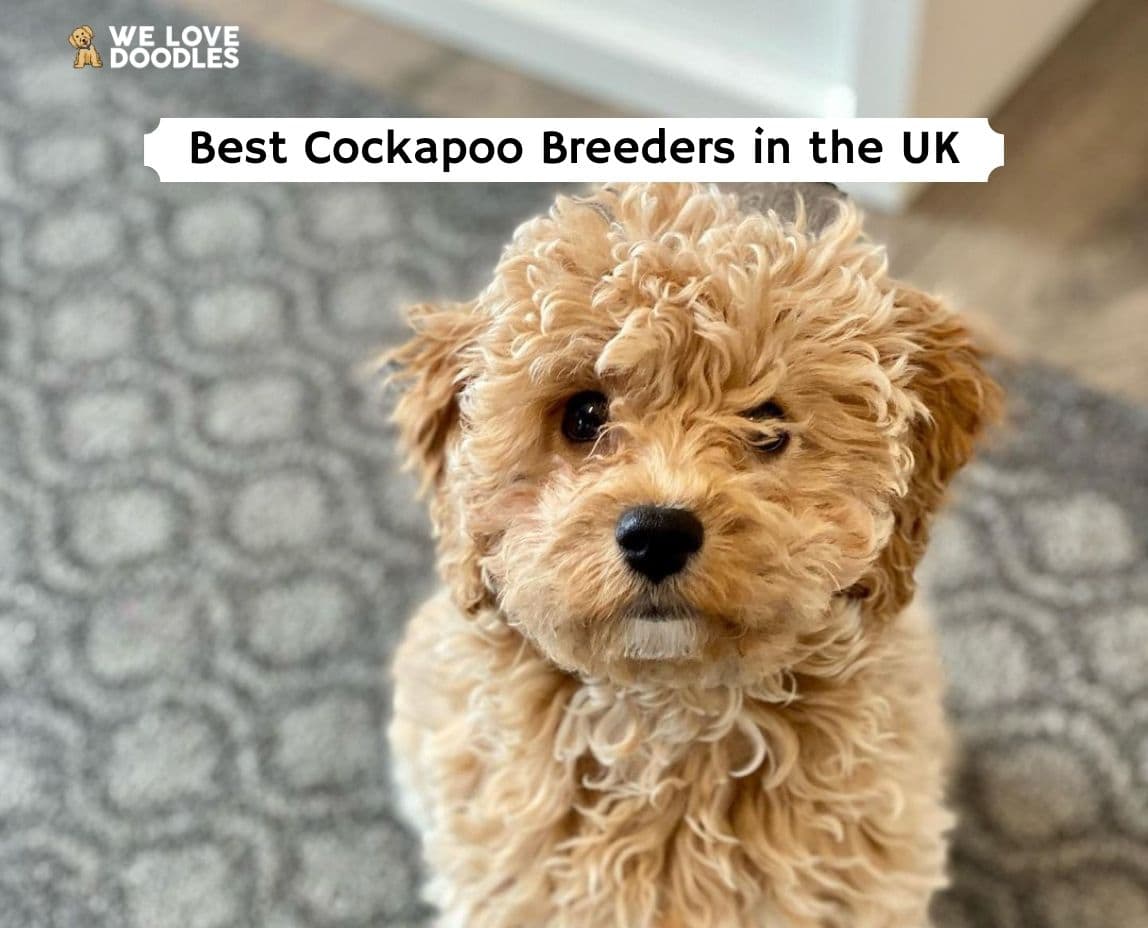 Known for their sweet personality, intelligence, nonshedding coat, and ability to entertain, Cockapoos are the dream of many dog lovers.
Unfortunately, owning a Cockapoo puppy in the UK can easily frustrate people due to the scarcity of information on the dog breed and reputable breeders in the regions.
However, we've done that job for you to help you with your research. We have compiled the top-rated Cockapoo breeders in the UK to make your dream come true. Let's get started.
Other articles you would like: Cavapoo Breeders in the UK and Goldendoodle Breeders in the UK.
1. Pankington Puppies UK
Joli King, a well-known dog breeder, expert groomer, and certified veterinary nurse, founded the UK's first authorized Cockapoo dog kennel over 40 years ago. Following Joli's terrible death, her sister Juliana has effectively maintained her sister's spotless reputation.
Packington's highly socialized Cockapoo puppies grow up to 13 to 15 inches and have a curly non-shedding coat, which makes them very suitable for families with asthma and allergy.
Their cream, apricot, black, and occasionally bicolor Cockapoo puppies come with vaccination, microchip, veterinary health checks, toys, relevant papers, and four weeks insurance in a new house.
Moreover, to eliminate the possibility of genetic defects, they run DNA, PFKD, EIC, Prcd -PRA, vWD type, and +AMS tests on both parents and on the newborn Cockapoo puppies for sale in the UK.
And you know what's more interesting? All these facilities with their lifetime support come at an unbelievable price of £1400. We consider them one of the best Cockapoo breeders in the UK.
Cockapoo Breeder Info:
2. Sylml Cockapoos UK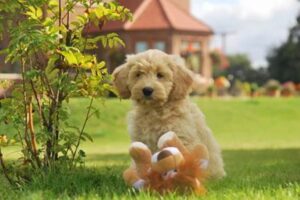 Sylvia Hook and her family live on a working farm where she has a large acreage for her dogs to run about. She has owned dogs her entire life, but after receiving a large number of customer inquiries, she began to breed dogs about 17 years ago.
Her family is also so passionate about animals, especially Cockapoos. They are wholeheartedly dedicated to the optimum health of their dogs, and to ensure the newborn puppies get no disease, they run DNA tests before breeding.
Sylml has a reputation for breeding well socialized and well-trained puppies. She does this by integrating socialization with adults, children including her own, and other domestic animals into her puppy training program.
She also takes great care to ensure all of her puppies are vaccinated, dewormed, and microchipped. Each Cockapoo puppy for sale in the UK comes with a 14-day health warranty, registration, food, toys, and their favorite blanket that smells like their mother.
Cockapoo Breeder Info:
3. Woodlands Cockapoos Breeders UK
Maureen Fletcher, the founder of Woodlands Cockapoo, has been breeding different kinds of dogs for the last 40 years. Having fallen in love with Cockapoo due to their loving nature, she now uses her vast experience to breed them.
Woodlands is a member of the Cockapoo Club of Great Britain, which only breeds F1s Cockapoo puppies. They do not breed any dog under the age of 18 months for ethical reasons, and they only breed each dog once a year.
Their puppies are raised in the house, where they are properly socialized, exposed to human contact, and exposed to household noise among other stimulants.
They include a seven-day health warranty, toys, food, worming certificate, vaccine card, and much more to give you peace of mind.
Cockapoo Breeder Info:
4. Henley Poos United Kingdom
Henleypoos is undoubtedly one of the best-rated breeders in the UK, with over 90 years of experience in dog breeding. They are licensed Cavapoo, Cockapoo, and Maltipoo breeders in the United Kingdom.
Their extensive experience and passion for dogs has been passed down from generation to generation. This knowledge, expertise, and passion for dogs has seen the family continuously breed happy and healthy puppies.
All of their dogs are not kenneled. Instead, they are given complete freedom to interact with other dogs, humans, and their environment to socialise them.
They also do vaccinations, microchip implantation, and regular vet checks in addition to the Kennel Club's approved tests in order to provide you with the best possible puppy.
If things don't go planned, the family offers a 5-day money-back guarantee on all their Cockapoo puppies.
Cockapoo Breeder Info:
5. Glendream Doodles Scotland
Paul, the owner of Glendream, loves dogs, and he has been living with them ever since he was born. He spent most of his childhood in East Lothian, where he used to train sheepdogs of his aunt.
His love for dogs got him into breeding. Paul has been breeding dogs for the last 15 years, and he is the first Cavapoo and Cockapoo breeder in Scotland.
To make puppies well behaved and socialized, Paul's vast experience and his huge cottage farm play a key role in it. His farm is surrounded by fields and beautiful scenarios, which keeps the puppies very healthy and nature-loving.
Lastly, he only does breeding once his dogs pass the genetic test, patella test, and VWD test. Additionally, before delivering the puppies, he also does vaccination, worming, and microchipping on all their Cockapoo puppies for sale in the UK.
Cockapoo Breeder Info:
6. Faithful Friends UK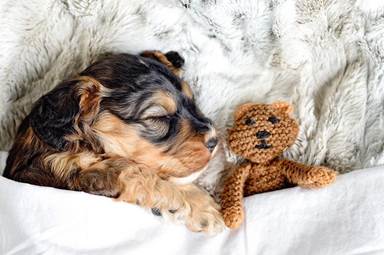 Lydia Faithful, a certified pro dog trainer, is the founder of this breed program. She has been trained through the highly researched PDT course, designed by a vet behaviorist and owner of the best dog training facilities in the UK, Devon Dogs.
Back in 2008, Lydia was going through a midlife crisis, and she needed more cuddles in her life. Her husband, Mark, didn't want another baby, so they decided to have a doodle. To cut a long story short, they began breeding in 2016 and have been doing so successfully ever since.
Faithful Friends breed Cockapoos solely, and with 10 years of experience working with Cockapoos, they know their doodles' nature and behavior like no one. Their unique and hands-on training also ensures that each puppy is well behaved and socialized.
Grace, the mum of puppies, is "hereditary clear" of all genetic diseases. She has gone through all relevant tests and has the certificates to prove her optimum health.
Not to mention, the Cockapoo puppies are subjected to the same examinations, including immunization and microchipping. Lydia also offers dog training programs in both physical and online formats, as well as lifetime consultation.
Cockapoo Breeder Info:
7. Lawford Doodles
Based in Rugby, Warwickshire, Lawford Doodles is among the pioneers of Cockapoo breeders in the UK. They are CCGB registered and are known for the best puppies they provide.
If you ever get a chance to visit them, you will be surprised to see the immense love and care they put into raising the puppies. They keep their dogs inside their houses, where they share almost everything. This allows the Cockapoo puppies to become accustomed to household noises and human interaction.
The dogs and canines are put through a genetic test, and they are only allowed to breed if they pass with flying colors. Their puppies are also vaccinated, wormed, and microchipped before being adopted.
Cockapoo Breeder Info:
Conclusion For Cockapoo Puppies in the UK
Owning a Cockapoo is a wonderful experience for any individual or family. These doodles bring endless joy, fun, and extra cuddles every Cockapoo lover needs in their life. We wish you the best in your search for a Cockapoo breeder in the UK.
Remember that there are a lot of puppy mills out there. Be sure to always ask the breeder if they have health warranties and genetic test their puppies. Additionally, before you put down a deposit for a new Cockapoo puppy, you will want to make sure that you can see the parent dogs.
Other articles you would like: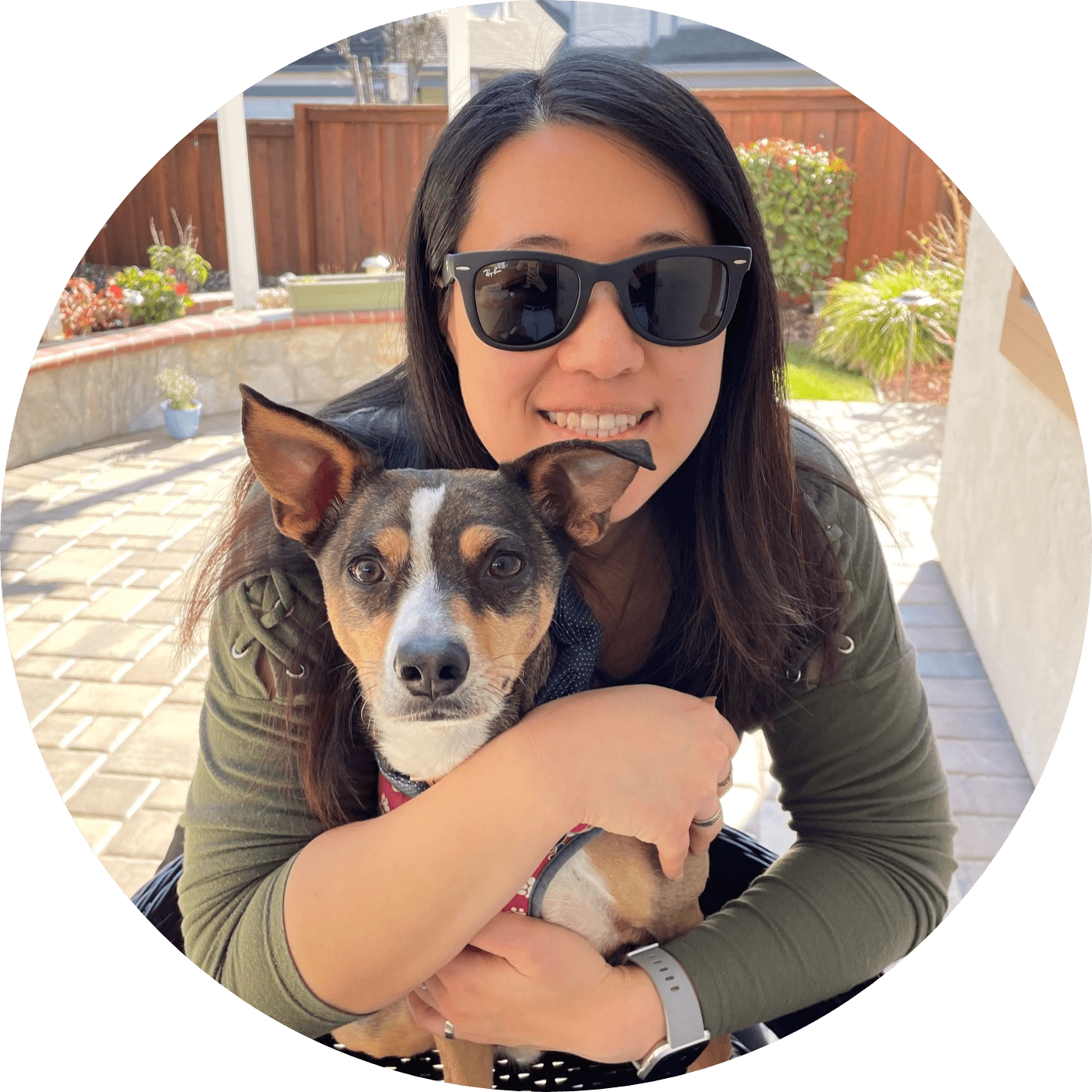 Dr. Sabrina Kong graduated from the Royal Veterinary College in England in 2016 and has been working at a small animal clinic in Northern California since then. She grew up in the Bay Area and got her bachelor's degree from Cal Poly San Luis Obispo. She also became a Certified Canine Rehabilitation Practitioner through a program at the University of Tennessee.
When she isn't in the clinic taking care of her four-legged patients, she enjoys traveling and trying new foods with her friends and her three-legged dog, Apollo. She adopted Apollo from her clinic when he was a puppy with numerous health issues. Dr. Kong truly cares about taking care of animals.