Even though they're born to be companions, Cavalier King Charles Spaniels retain the athletic nature of their Spaniel ancestors. Nothing makes them happier than chasing a bird and trying to catch it if they're not sitting on a lap or getting a belly rub.
They enjoy walks, playing on the beach, and sporting activities such as agility, flyball, and rallying. Cavalier puppies in the UK are typically one of the larger toy breeds -some of them have even proved to be capable hunters.
We will explore the types of things you should be looking for when looking for a breeding facility in this article. In addition, we'll provide a list of four excellent Cavalier King Charles Spaniel breeders in the UK so that you can hopefully find the right family pet.
It should be noted that we did find a lot of puppy mills selling Cavalier King Charles puppies in the UK. In general, when looking for a good breeder, ask them about health warranties, health tests, and genetic testing. The last thing that you want to do is purchase an unhealthy puppy.
Other articles you would like: Jack Russell Breeders in the UK and Chihuahua Breeders in the UK.
1. Honeybet Cavalier King Charles Spaniels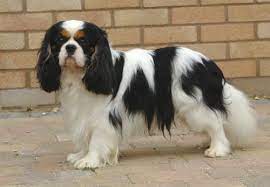 Located in the United Kingdom, Honeybet is a small kennel of Cavalier King Charles Spaniel puppies. Although they mostly keep Cavaliers as pets and live with them, they also show some of them in British Open and Championship Shows as a hobby.
They breed Cavalier King Charles Spaniels occasionally in order to improve their stock and to add new puppies to their Show Team.
Honeybet consistently produces Cavalier puppies for sale that are the ideal fit for any family, with their commitment to "producing healthy litters" through "extensive testing protocols and superior genetics."
Honeybet has a great deal more experience breeding dogs than most other operations. All of their foundation dogs are highly skilled, top-winning Cavaliers. To ensure happy, well-adjusted dogs, they raise their puppies using the latest training and socialization methods.
Honeybet Cavalier King Charles Spaniels Breeder Details:
2. Puppy Choices UK
If you are searching for Cavalier breeders in the UK, Puppy Choice is a reliable choice. This is not a specific Cavalier breeder but an online marketplace that showcases a variety of breeders and dog breeds. It's okay if you're still unsure whether to get a Cavalier puppy since similar dogs are available as well. We put Puppy Choices on our list because they vet all Cavalier King Charles breeders for you so you won't have to worry about getting scammed.
Cavalier breeders on this platform have all been rigorously screened, so you can browse them right from your own home in the UK. Please check the link below before continuing your search for a Cavalier puppy in the UK.
Puppy Choices Breeder Details:
Location: London, London N12 0DR
Telephone: 07973 370650
Website: https://puppychoices.co.uk/
Email: info@puppychoices.co.uk
Instagram: @puppies_uk
3. The Poundlane Spaniel UK
Poundlane is run by a hobby breeder and her family in the picturesque North Devon countryside in England. Their dogs are very sweet-natured and enjoy human companionship and family life. They are bred for health, happiness, and temperament.
Because she has also worked in agriculture, she has always believed that dogs must be healthy and temperamental in order to function.
Breed relevant and general dog population genetic tests as they become available are conducted as part of Poundlane's commitment to stay up to date on genetic news, health issues, and health tests for their dogs. They also take advantage of health testing schemes run by the Kennel Club and the British Veterinary Association. Health articles are posted regularly on their blog if you want to stay educated on how to care for your new King Charles Cavalier puppy.
The Poundlane Spaniel Breeder Details:
Location: England, UK
Telephone: 01769 560969
Email: howarthmurch@btinternet.com
4. Kellys Kennels
Update (12/12/2022): We can no longer recommend this breeder due to an investigation that they are potentially a puppy mill.
Kelly's Kennels is a family-run business with much pride in what they do. It is their passion in life to breed dogs, and they have a great deal of knowledge and experience in this area. They are dedicated to it 24/7. Puppies and their care are of the utmost importance to them.
Like them, their staff members love dogs and meeting their customers. The Managing Director of the company is Mrs. Kelly Fenney, who obtained her Diploma in Animal Management & Husbandry at Distinction Level in 2010.
There are vet checks, vaccinations, microchips, flea treatments, and worming for all their Cavalier puppies for sale in the UK. Your new addition will be integrated into your life as seamlessly as possible with full after-care services.
Each Cavalier puppy is provided with a bag of Royal Canine food. Currently, they have two breeding establishments, one in Warrington, and one in Northern Ireland. The Northern Ireland facility is housed in a specially designed, high-quality, centrally heated building, which was purpose-built for them specifically and incorporates a secure, stimulating environment for their dogs.
Kellys Kennels Breeder Details:
Location: 83 Clabby Rd, Fivemiletown, County Tyrone, BT750QY, United Kingdom
Telephone: +07807047619 or +01925764222
Website: https://kellyskennels.co.uk/
Email: info@kellyskennels.co.uk
Cavalier King Charles Spaniel Puppies in the UK
In apartments or condos in the UK, Cavalier King Charles Spaniels make good candidates due to their size and generally quiet nature. Moderate indoor activity meets their exercise needs, and a small yard suffices.
When in the UK a securely fenced yard or walking on a leash are a must with this breed. If they see a bird or another interesting prey, they will run right in front of a car. Cavaliers will enjoy daily walks or romps in the yard, and their activity level will be tailored to your own. As he has a very short nose, ensure he has access to shade and freshwater during the day. Avoid taking him on a walk during the peak of the day.
Health
Cavaliers are prone to several health issues. A variety of eye problems (such as cataracts and retinal damage), patella luxation, hip dysplasia, middle ear infections, mitral valve heart disease, and syringomyelia are some of these. All of these conditions can be diagnosed in Cavaliers, and most of them live comfortably into their old age. Breeders should be consulted if a dog has any health issues. Any potential breeding stock should be health-tested.
Grooming
To maintain his beautiful coat, the Cavalier needs little more than regular brushing and occasional bathing. A thorough brushing not only keeps a dog's coat shiny and tangle-free but also provides a full-body massage that the dog enjoys. In addition to enhancing the dog-owner bond, dog grooming sessions provide a chance to check the dog's entire body for any bumps or abnormalities. Overgrown nails can cause pain and structural problems, so it is imperative to check your ears weekly for infections and to trim your nails once a month.
Nutrition
Dog food appropriate to the Cavalier's age (a puppy, an adult, or a senior) should be fed to the dog. There are some Cavaliers that are prone to getting overweight, so keep an eye on your dog's calorie intake and weight. Give your dog treats in moderation if you choose to do so. When given in excess, treats can lead to obesity, but they are an invaluable part of training. If at all possible, do not feed table scraps, especially cooked bones and high fat foods. Find out what foods humans shouldn't feed to dogs. You should consult your veterinarian if you are concerned about your dog's weight or diet.
How to Choose a Cavalier King Charles Spaniel Breeder in the UK?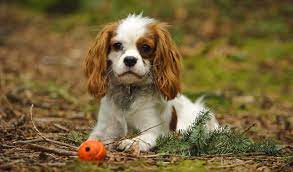 By choosing a responsible Cavalier breeder, you not only ensure the health and well-being of your pet but also prevent yourself from patronizing a breeder or puppy mill that is doing so for the wrong reasons and creating unhealthy puppies.
Do Your Research!
You'll likely carry out some research before choosing a Cavalier to bring into your home. However, basic research isn't enough. Be thorough!
Whether your questions are silly or serious, an experienced Cavalier breeder will be able to answer them. You should also ask for references from previous puppy buyers.
Environment & Health
A Cavalier breeder who refuses to allow you to see where your new Doodle is being born and raised is a huge red flag. If that is the case, look for a new breeder fast!
During your visit to the breeder's kennel or home, pay attention to the overall condition of the environment.
Is it clean? Is the environment healthy? Is there enough food and water available? Are they properly treated? Is the breeder giving their dogs enough attention and affection?
All of these questions need to be answered. Ask to meet the puppy's parents to determine if they are healthy.
Examine Their Health
The most suitable Cavalier puppy to start with is one that has a positive medical history. According to a poll, health testing is the top concern for pet owners.
Where do you find a Cavalier King Charles Spaniel Breeder in the UK?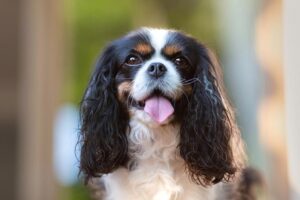 Breeders of Cavaliers can be found throughout the UK. Our list of breeders is the right place to start, but you can also look for other breeders if you wish.
Our recommendation is to pick a Cavalier puppy breeder who is vet inspected and has a breeding license. Otherwise, you must make sure that the puppy health checks are valid to rule out unregistered breeders and puppy mills.
Conclusion for Cavalier King Charles Spaniel Breeders in the UK
Several UK Cavalier King Charles Spaniel breeders were reviewed, and the top four were selected. All of the breeders listed here will be excellent choices if you are looking for a Cavalier King Charles Spaniel puppy in the UK! We hope that you find the new puppy that you are looking for.
Other articles you would like: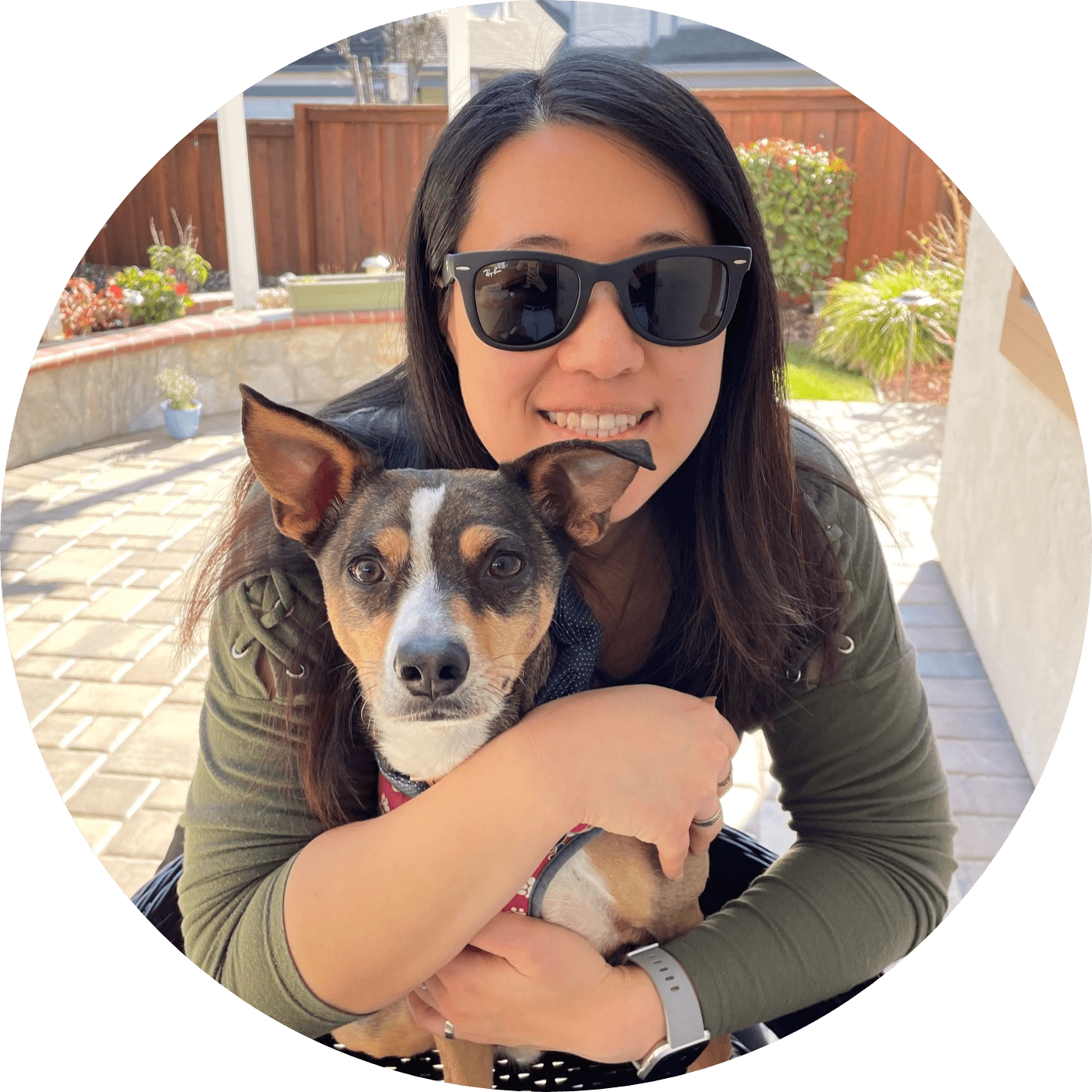 Dr. Sabrina Kong graduated from the Royal Veterinary College in England in 2016 and has been working at a small animal clinic in Northern California since then. She grew up in the Bay Area and got her bachelor's degree from Cal Poly San Luis Obispo. She also became a Certified Canine Rehabilitation Practitioner through a program at the University of Tennessee.
When she isn't in the clinic taking care of her four-legged patients, she enjoys traveling and trying new foods with her friends and her three-legged dog, Apollo. She adopted Apollo from her clinic when he was a puppy with numerous health issues. Dr. Kong truly cares about taking care of animals.