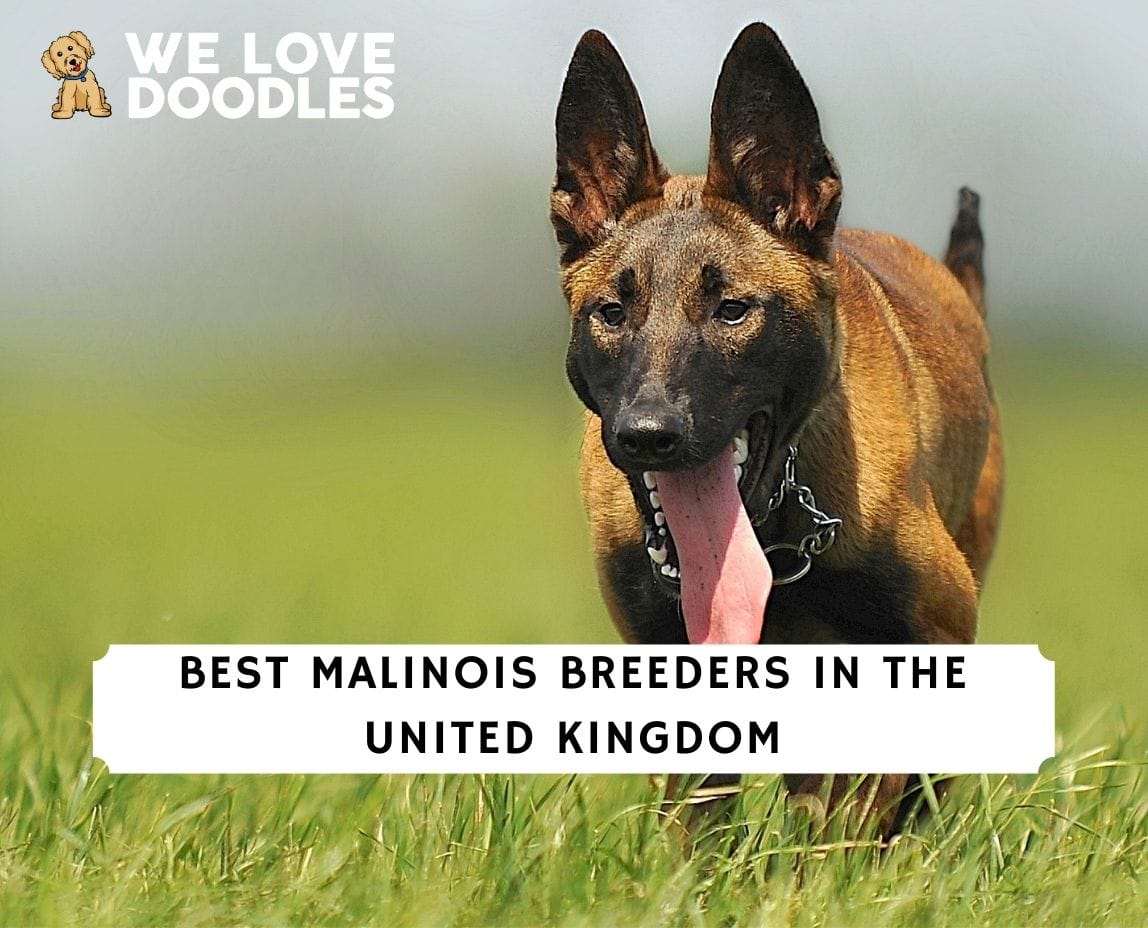 If you're searching for the best Belgian Malinois breeders in the UK, then you've come to the right place. The Belgian Malinois dog was initially bred to act as a herding dog. ‌
As well as serving as protection and military dogs, they also serve as family members. ‌ With the proper training, Malinois can become‌ ‌intense, ‌clever, ‌and‌ ‌athletic‌ ‌companions. ‌
They may not do well in apartments or small living spaces due to their high energy levels and exercise needs. ‌Also, first-time dog owners may not be a suitable ‌match‌ ‌for‌ ‌this‌ ‌breed. ‌
For these puppies to remain loyal and loving throughout their lives, training them regularly and firmly is crucial. ‌The key is to keep them physically and mentally active. ‌
Before scrolling down this list of Malinois breeders in the UK, check out these other breeder recommendations: Best Weimaraner Breeders in the United Kingdom and Best Maltipoo Breeders in the United Kingdom.
Malinois Puppies For Sale in the United Kingdom
In this article, we'll discuss what to look for when selecting‌ ‌a‌ ‌breeding‌ ‌facility, as well as list‌ five ‌excellent‌ ‌Malinois‌ ‌breeders‌ ‌in‌ ‌the‌ ‌UK‌ ‌so‌ ‌that‌ ‌you‌ ‌can‌ ‌find‌ ‌the‌ ‌right‌ ‌family‌ ‌pet.
Malinois Product Recommendations: Best Shock Collars to Keep Your Dog in the Yard and Strongest Shock Collars For Dogs.
1. Avonwolf – Malinois Breeders Bristol
Breeding confident and social working dogs with no genetic defects is Avonwolf's goal. Dogs with a strong will and an extreme drive can turn on and off—dogs with a lot of prey drive.
Dogs that are always ready for action. Determined dogs with endless willpower. All in all, a reliable working dog that makes teamwork a breeze. Avonwolf's breeding program emphasizes genetic variation.
In their view, line-breeding and inbreeding have some advantages, but they pose many more problems than benefits in the long run. Nevertheless, Avonwolf is in love with this breed, maintaining its unique characteristics since being first introduced.
Despite being bred for work, a dog is still a dog in every sense. While the Malinois is not always the easiest, there is no better working dog with the intelligence and agility of the Malinois. They will do anything to keep it that way.
Avonwolf – Malinois Breeders Bristol Details
2. Extremus Dog Training
Extrememus Dog Training specializes in breeding, rearing, and training Belgian Malinois and Dutch Shepherds. Over the years, they have had significant success with other working breeds. However, they believe there is no better platform for working dogs.
No matter if it is on the field or in the real world. They pride themselves on breeding quality, not quantity. Each year, they produce 2 to 3 high-quality litters.
Their passion and commitment are to produce and raise healthy, well-bred working dogs suitable for a wide range of disciplines and applications.
Dogs trained by Extrememus Dog Training have already been placed in various professional working environments. This includes a number of police and security agencies such as the UK police force.
Puppies have also been shipped to the USA and Bermuda. Seven of their dogs have been raised, trained, and provided anti-poaching dogs for five different African conservancies.
Extremus Dog Training Details
3. AnkerCanis UK
AnkerCanis breeds friendly dogs and has a high working ethic but can also be pets for active families. In addition, breeders sign an agreement with new owners that they will never resell a dog from their breeding.
AnkerCanis prides itself on finding suitable puppies homes and matching them with potential owners. They are Kennel Club-assured Malinois breeders located in Nuneaton, Warwickshire.
They are proud to say they health test their dogs (hips and elbow scores, BVA eyes tests), and genetic testing (SDCA1, SDCA2, CJM, DM), as well as ENS with their puppies.
Additionally, AnkerCanis are licensed by Nuneaton and Bedworth County Councils. There are only a few litters a year as they are not a business, and all puppies are raised in the home, not in kennels.
Puppies are believed to have a better start in a home, where they are used to the usual smells and sounds in that setting. AnkerCanis does not always have puppies available on the spot but sometimes has cancellations. If you're interested, don't hesitate to contact them.
AnkerCanis UK Breeder Details
4. Belsharose
Breeders at Belsharose strive to produce healthy, dual-purpose dogs without defects. They want their dogs to be confident and social both at work and home. Therefore, dogs under the age of 2 are not bred.
Malinois are not fully mature before then, so it would not be humane nor healthy for them to reproduce. Belsharose performs genetic testing on puppies to ensure that they are healthy.
Any dogs that are disease carriers (like SDCA1 or 2, CJM, DM) will be mated with dogs free from it so that 50% of the puppies may be carriers, but they will not be ill. The puppies of a carrier breeding female will be health tested before leaving the kennel.
To breed dogs that can easily switch on and off, they must be kept both at home around children and outdoors. Therefore, puppies at Belsharose are socialized with as many different environments and people as possible from day one.
Belsharose Breeder Details
5. Spinky's Dog
Spinky's has spent several years owning and breeding dogs. Their goal is to breed and train a dog that is a loyal companion and a safe dog to have in the company of children.
You should reach out to them if you need advice or assistance. They are experts who can guide you through every stage of your journey.
Many people come to them for support because they are known to breed and provide the highest quality Belgian Malinois. In addition to one-on-one training, they offer group classes, puppy training, and socialization classes.
Also available are National Association Security Dog Users (NASDU) Security Dog Courses level 2 & 3, Continuation Training, re-teams, tracker training, and realistic scenario training. Canine first aid is also available for security dog handlers.
Spinky's Dog Breeder Details
Malinois Puppies in the United Kingdom
If they receive enough exercise, Belgian Malinois can live in small spaces well. Although they prefer cool climates like the UK, they do well in warmer climates. Therefore, always include them in the family and keep them indoors.
In addition to long walks or jogs, offer your Malinois off-leash exercise in a fenced area. An average Malinois needs 20 minutes of activity three or four times a day, and a stroll is not enough. Malinois are built for action.
Hiking or jogging with your Belgian Malinois is something you will enjoy. They can be trained for obedience or agility competitions. As long as you keep them active, it doesn't matter what you do. They have a herding heritage, so don't be surprised if they run in circles in your yard.
How to Choose a Malinois Breeder in the UK?
"How much is that puppy in the window?" may make picking a puppy sound easy, but the right puppy takes time and effort. You should only purchase a Malinois from a breeder who has the dogs and your interests at heart.
Malinois breeders should:
Allow you to see all the places where the Malinois puppies and their parents spend time. An exercise area and odor-free grounds should be on well-maintained grounds. Animals should not be confined in cages for extended periods. Breeders of Malinois may keep them in their own homes.
Not operate as a puppy mill, churning out many puppies, but rather treat their breeding dogs like family members. You should be able to meet either one or both parents when you visit the breeder. It is ideal if both parents are friendly and well-adjusted. Their puppies deserve a clean and energetic living environment.
Where Do You Find a Malinois Breeder?
A number of Malinois breeders operate in the United Kingdom. However, you can't go wrong with any breeder on our list. If you prefer another breeder, you can do your research.
Ensure the breeder has been inspected by a veterinarian and verify that the puppy health check is accurate to rule out unregistered breeders and puppy mills.
Conclusion For The "Best Malinois Breeders in the UK"
Breeders each have their philosophy. Choosing a puppy involves more than just money. Choose a breeder who uses humane methods. Malinois is very accommodating and tolerant.
They are lovely pets, and you won't regret getting one. These are the top seven Malinois breeders in the UK. The breeders listed here will be great choices if you are looking for a Malinois puppy in the United Kingdom.
For more guides similar to this list of Malinois breeders in the UK, you can check out:
Before you buy a Malinois puppy for sale in the United Kingdom, learn more about the breed by watching "Belgian Malinois 101 – Everything You Need to Know About The Belgian Malinois" down below: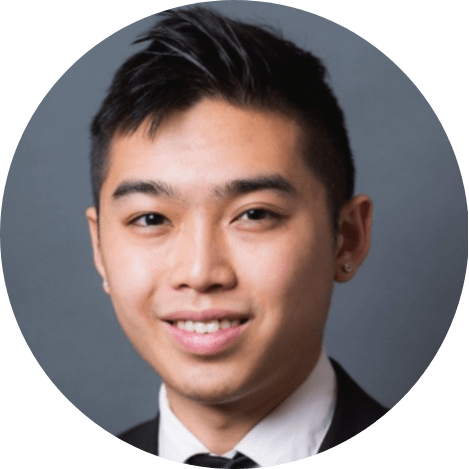 Andy is a full-time animal rescuer and owner of a toy doodle. When he's not saving dogs, Andy is one of our core writers and editors. He has been writing about dogs for over a decade. Andy joined our team because he believes that words are powerful tools that can change a dog's life for the better.
Why Trust We Love Doodles?
At We Love Doodles, we're a team of writers, veterinarians, and puppy trainers that love dogs. Our team of qualified experts researches and provides reliable information on a wide range of dog topics. Our reviews are based on customer feedback, hands-on testing, and in-depth analysis. We are fully transparent and honest to our community of dog owners and future owners.