Here's what you need to know if you're searching for the best Mastiff breeders in the UK. Outstanding. Stunning. Powerful. Mastiffs are some of the oldest dogs humans have ever known.
It is thought that they were the first canines to accompany humans as they migrated across the globe, as both legend and recorded history mention them. There are several powerful breeds in the Mastiff family, each personality.
Over the centuries, Mastiffs have served as watchdogs, war dogs, and combat dogs. Many of them are part of our families and play an invaluable role as family protectors in today's world.
Before scrolling down this list of Mastiff breeders in the UK, check out these breeder recommendations: Best Bullmastiff Breeders in the United Kingdom and Best Chihuahua Breeders in the United Kingdom.
Mastiff Puppies For Sale in the United Kingdom
The responsibility of owning a Mastiff is as significant as the dog itself. Discover if the Mastiff is right for you and your family and where to find the leading breeders in the United Kingdom.
Mastiff Product Recommendations: Best E-Collars For Aggressive Dogs and Best Muscle Growth Supplements For Dogs.
1. Womlu Mastiffs, English Mastiff Breeder UK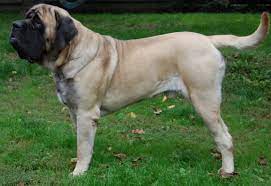 All Womlu Mastiffs have been health tested, reside indoors, and are loved by their owners. As early retirees, they can provide 24/7 care for their Womlus.
Considering that Mastiffs are a highly intelligent and susceptible breed, Womlu emphasizes their early development and stimulation. They believe puppies should start their lives off on the right foot.
For this reason, their homes have been created around them. They maintain a puppy palace that is thoroughly heated and air-conditioned. It is equipped with a television and has an 8ft by 6ft rubber floored area for mama and the puppies.
This ensures a clean and safe environment for them. Womlu knows how critical it is to have a whelping box that can be easily cleaned and sanitized to minimize the risk of infection.
The puppy palace floor has also been covered in 10mm gym rubber flooring so that the puppies have enough traction as they grow and do not slip. In addition, they use artificial grass puppy toilet training pads for their litter.
As a result, their puppies were toilet trained when they were six weeks old. In addition, in early 2020, they created a fully fenced outdoor play area for the puppies to access directly from the puppy palace.
It is approximately 100ft x 30ft with patio spaces and an outside activity area to play safely. They can also watch the rest of the Womlus play in the main garden.
They have their boarding area at Womlu, fully double glazed, heated, and air-conditioned. It has rubber flooring like the puppy palace and three huge rooms with separate sleeping areas.
They have created a puppy activity room in one of these rooms. There is an indoor swing area, a soft play area, tunnels, a piano play mat, a toy-filled sandpit, hanging toys, as well as a storytelling dragon.
Womlu Mastiffs, English Mastiffs Breeder UK Details
2. Puppy Choices
You can find a reliable Mastiff breeder in the United Kingdom with Puppy Choice. Mastiff breeders are not the only breeders listed on Puppy Choices; instead, the site is a marketplace for dog breeders covering many different breeds.
You should not worry if you still aren't sure whether to get a Mastiff puppy or not. You can browse all the Mastiff breeders in the United Kingdom on this platform since they've all been rigorously screened. Before you continue your search for a mastiff puppy in the United Kingdom, check the link below.
Puppy Choices Details
3. OEMC
We encourage you to look at the O.E.M.C. site if you are considering owning a Mastiff. If you think this breed is for you, you are invited to attend the Open show in April and the Championship show in August.
Their owners will be happy to talk to you about their adorable Mastiffs. It is pertinent to note that the O.E.M.C does not recommend individual breeders, and all arrangements must be made between a breeder and buyer.
OEMC members are encouraged to have their dogs examined. Currently, they are subsidizing DNA tests for Cystinuria and Pied. Additionally, the KC maintains a Health Test Results Finder database, which contains records of health screenings.
Suppose you know the dog's name, registration number, or studbook number. In that case, you can search the database for screening results from the British Veterinary Association and the Kennel Club (BVA/KC) health schemes. Ask breeders about their testing schemes and results. And have fun at the shows.
O.E.M.C Details
Mastiff Puppies in the United Kingdom
The Mastiff is a house dog. Despite their adaptability, they do best in a home with a fenced yard, whether in London or the countryside. They require moderate exercise. Mastiffs will be happy with a few 20- to 30-minute walks per day. It is not advisable to jog with them due to their size.
As a result of running, their joints can be damaged, and they may overheat. Walking is best done in the morning or evening when it's cool. In case of hot weather, bring water with you. It's critical to limit jumping, long walks, and other exercises that could damage a Mastiff puppy's still developing bones, muscles, and tendons.
This is until they reach physical maturity at 18 months of age. Then, allow young puppies to play, walk, and rest at their own pace. You can gradually increase the amount of exercise your puppy receives once they're 18 months old.
Your Mastiff will never tell you that it's tired; it only wants to please you. Regardless of its age, learn to recognize its signs of fatigue. Puppy mastiffs are curious, nosy, and inquisitive.
Crating is highly recommended. Not only will it keep them out of trouble and prevent damage to your belongings, but it's also a helpful aid to housetraining. In addition, crate training will help this breed learn how to control their bladder and bowels.
Make sure that food is out of reach of your adult Mastiff, as they are just the right height to cause damage. Their long, tapering tail can clear the table with one swipe. Perhaps breakables should be stored elsewhere.
Nothing is more enticing to a mastiff than chewing on something that smells delicious or looks intriguing. Therefore, it would be best to teach your Mastiff what is and is not acceptable to chew. They may still eat your sofa, but they are less likely to do so if you provide them with plenty of fun toys and exercise.
How to Choose a Mastiff Breeder in the United Kingdom
It is wise to do your research before committing to a breeder whenever you make a significant decision. To find a responsible breeder, here are some tips. First, see the puppy's parents.
A dog's parents are the most reliable indicator of growing up. In addition to giving you a sense of your Mastiff's traits, size, and appearance, it will also show how your dog behaves. Get a full medical history.
Reputable breeders will be happy to show proof of health screenings such as OFA and CERF certificates. They will also explain any health conditions that typically affect mastiffs, so you know what to watch out for in the long term.
Finding a Mastiff Breeder in the United Kingdom
It can be very frustrating and expensive to own a dog that suffers from serious medical problems or behavioral problems. This is because the breeder didn't take the time to select the puppy carefully.
In addition, you may unknowingly contribute to the cruel puppy mill industry. We have provided a list of Mastiff breeders for you. Check those out first.
Alternatively, you could reach out to the national or regional breed club or your local kennel club. To become a breed club member, members must meet the breed club's code of ethics.
Breed clubs may also offer rescue dogs. Visiting and seeing first-hand the conditions that breeders keep their breeding dogs and puppies is the only way to determine if they are responsible and humane. Don't hand over money until you've visited.
Conclusion For The "Best Mastiff Breeders in the UK"
Over the years, the breed has evolved from fighting and facing off against lions and other wild animals. They are dedicated, noble, and brave. They start as wild puppies but mature into gentle, gentle dogs who love people.
Despite their affection for children, they can accidentally knock them over. It is not uncommon for people to purchase mastiffs without fully understanding what is involved in owning one.
Hopefully, this guide has helped you. There are many Mastiffs in need of a forever home, and there are breeders that we have not listed. If you do not see a Mastiff listed in your area, contact the national or local breed clubs, and they can direct you to one.
For more guides similar to this list of Mastiff breeders in the UK, check out these articles:
Before you buy a Mastiff puppy in the United Kingdom, learn more about the breed by watching "The Best Mastiff Dog Breed For First Time Owners" down below: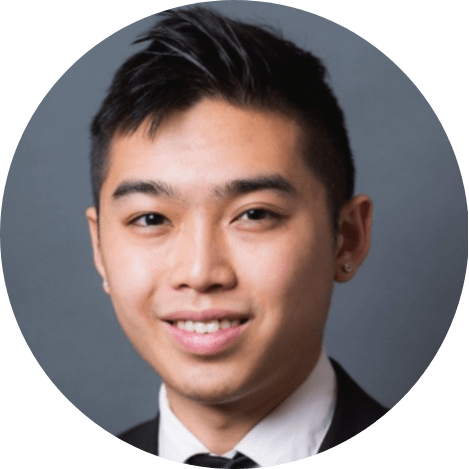 Andy is a full-time animal rescuer and owner of a toy doodle. When he's not saving dogs, Andy is one of our core writers and editors. He has been writing about dogs for over a decade. Andy joined our team because he believes that words are powerful tools that can change a dog's life for the better.
Why Trust We Love Doodles?
At We Love Doodles, we're a team of writers, veterinarians, and puppy trainers that love dogs. Our team of qualified experts researches and provides reliable information on a wide range of dog topics. Our reviews are based on customer feedback, hands-on testing, and in-depth analysis. We are fully transparent and honest to our community of dog owners and future owners.