Here's what you need to know if you're searching for the best Vizsla breeders in the UK. Originally bred as a pointer and retriever in Hungary, the Vizsla dog breed has an air of aristocracy.
But all they want is to be loved. Vizsla dogs are affectionate, but this medium-sized hunting dog is especially attached to his family. That trait is evident in Vizslas, who prefer to lean against your leg or serve as a footwarmer.
Choosing a different breed would be a wise idea if having a dog shadow you all day would be aggravating. But, on the other hand, Vizslas make terrific companions for active families with the exercise and attention they crave.
Even though these dogs are quite affectionate, they don't like living in apartments. To burn off their energy, they'd prefer a large yard to run around in. Vizslas are undoubtedly amazing pets.
Before scrolling down this list of Vizsla breeders in the United Kingdom, check out these other breeder recommendations: Best Mastiff Breeders in the United Kingdom and Best Bullmastiff Breeders in the United Kingdom.
Vizsla Puppies For Sale in the United Kingdom
Getting a Vizsla from a responsible breeder is essential if you live in the United Kingdom. You should do that to ensure that the Vizla you receive is healthy.
In the United Kingdom, you can get a Vizsla from different pet shops, breeders, and puppy mills, but not all are reputable. The following is a list of the most reputable Vizsla breeders in the United Kingdom.
Mastiff Product Recommendations: Best Dog Shampoos For Shedding and Best Dog Crate Alternatives.
1. Hungarian Vizsla Society
In November 1972, the Kennel Club approved and registered the Hungarian Vizsla Society to protect and care for this wonderful breed in the United Kingdom. The group has almost 1000 members, primarily from the United Kingdom, but a few from other parts of the globe.
On their website, you can find information about Vizsla litters currently available in the United Kingdom. The litters are all produced by members of the Hungarian Vizsla Society. They have signed a declaration stating that they were bred under the Breed Code of Ethics.
To ensure that the Code of Ethics is followed, the Hungarian Vizsla Society strongly advises prospective buyers to read the Code of Ethics. Under the Animal Welfare Act 2018, the Hungarian Vizsla Society may only advertise litters from breeders licensed by their local authorities to breed dogs.
Hungarian Vizsla Society Details
2. Von Huber Vizslas
Von Huber Vizslas was founded in 2006 by Dave Huber. In spite of having over 40 years of experience handling Vizslas and Spaniels, it was only after acquiring his first Hungarian Vizsla in 2006 he fully appreciated the capabilities and enjoyment of owning and working this breed.
A brilliant trainer and a breeder, Dave leaves his peers in awe at what he can accomplish even with his youngest puppies. Through his unique methods, he has successfully trained dogs for peg shooting, rough shooting, and tracking deer in the world of deer stalking.
They have a large pack of world-beating Hungarian Vizslas residing in their state-of-the-art facility against the backdrop of North Pennine moorland. Maintaining their bloodlines and ensuring the health of their mum dogs are very important to them.
These puppies grow up to be excellent working dogs, making wonderful family pets with excellent temperaments, great looks, and outstanding abilities. Having been Kennel Club assured breeders since 2010, they also have accolades for Breed Experience and Breed Club Member status.
Von Huber Vizslas Details
3. Gunfield Vizsla Breeder
Last on the list of Vizsla breeders in the United Kingdom is "Gunfield Vizsla Breeder." Gunfield takes its breeding responsibilities very seriously. Any breeding they do is responsible and ethical, and the welfare of their breeding dogs is a top priority.
Since 2006, they have been a member of the UK Kennel Club Assured Breeders Scheme and exceed the recommendations for health testing and care of their dogs. In addition, having a five-star license means Gunfield's premises, record keeping, and animal welfare meet the highest standards set by DEFRA.
Furthermore, they ensure that their dogs possess the correct Vizsla temperament, are free from hereditary defects such as malocclusions, entropion, or ectropion, and are free from autoimmunity. A breeder's ethics does not only involve health testing. It also involves the welfare of their dogs and puppies.
Their dogs live an active life, receiving training and exercise, as well as a nutritious diet. They monitor puppies from the moment they are born. So mum and baby can be checked regularly, they have their ultrasound scanner.
Gunfield Vizsla Details
Vizsla Puppies in the United Kingdom
The key to a happy and healthy relationship with a Vizsla is exercise, exercise, and more, plus canine sports or therapy work. You should walk your dog two half-hours a day, or it'll become destructive and difficult to handle if you neglect to exercise him.
Always be kind and consistent when training Vizslas. It is helpful for him to be praised, played with, and given food rewards as positive reinforcement. The earlier you start training, the better the results will be.
Several minutes of practice every day will result in success before you know it. Vizslas should live with their owners in the house, not outdoors. It needs a yard that is fenced so it can play safely. Remember that an underground electrical fence won't prevent other dogs from coming into the yard.
Vizslas are chewers and mouthy since they are retrieving dogs. Therefore, ensure he has a variety of toys to chew on and rotate them regularly so he doesn't get bored and begin chewing on the couch, clothing, or other valuables.
How to Choose a Vizsla Breeder in the United Kingdom
Vizsla breeders who do their jobs responsibly don't sell puppies to the first person in line with cash. Most puppy mills sell puppies to unsuspecting consumers.
It often leads to puppy purchases with poor health or temperamental issues that are not immediately identified. Contact Vizsla breed clubs in your area, attend dog shows, or ask your veterinarian about reputable breeders.
Vizsla breeders who are responsible will not sell their puppies through pet stores or any other way that does not allow them to meet with and interview you. This is to make sure the puppy is a good match and that you are a responsible, lifelong owner.
Finding a Vizsla Breeder in the United Kingdom
It can be challenging to find a good Vizsla breeder. Research, communication, and time are all necessary. Don't discount outdated websites or old photos – not all Vizsla breeders are web designers.
If you are looking for a reputable breeder, be sure to look for these three traits. Don't discount a Vizsla breeder who doesn't tick all the boxes, but make sure you have many more checkmarks than blanks.
1. Litter by litter
It takes a lot of work to raise a litter of puppies. Having more than one litter of puppies "at home" may not give the puppies the attention they require during this critical phase.
In some cases, female dogs may sync, forcing breeders to manage two litters at once, and that's perfectly normal and okay. It is advisable to pause if breeders have three or more litters at once.
2. On-site Parents
Your puppy's parents should be there. If the male dog isn't around, it's not uncommon, but be sure to ask. You should be able to meet the parents if possible. A puppy's parents are the most accurate predictor of what the puppy will be like when an adult is without older siblings.
3. Vizsla Puppy-raising is done indoors
Please don't buy a puppy from a Vizsla breeder who raises puppies in kennels or an outdoor environment. This is unless you're planning to have your dog live outside as a working dog.
Getting exposed to kids, other animals, and normal household activities is more likely for puppies raised inside. When your puppy spends most of its time outside, he will not be getting the most out of those crucial early months.
Don't be afraid to ask questions. For example, is the puppy indoors but raised in a confined room? That's quite different from being raised within sight of the living area. Vizsla breeders with kids and animals nearby earn bonus points.
Conclusion For The "Best Vizsla Breeders in the UK"
A Vizsla is not only a talented hunter but also a loyal companion. They become very attached to their owners and are incredibly affectionate. Known for their trademark red coat, Vizslas are built for action.
In addition to hunting, tracking, and completing agility courses, they can accompany you while you run. First-time dog owners might find a Vizsla too challenging without proper training and socialization.
They require lots of exercises each day but are always graceful. If you're thinking about getting this charming pet, make sure you buy it from a reputable seller.
In this article, we list three Vizsla breeders in the United Kingdom. You can contact them directly using the information we have provided. You will not regret getting a Vizsla as a pet.
For more guides similar to this list of Vizsla breeders in the UK, check out:
Before you buy a Vizla puppy in the United Kingdom, you can learn more about the breed by watching "Owning a Vizsla: Pros and Cons" down below: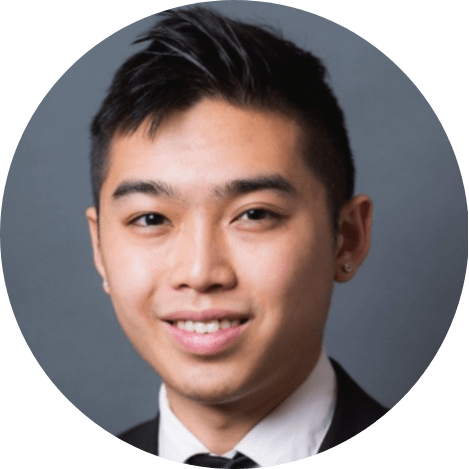 Andy is a full-time animal rescuer and owner of a toy doodle. When he's not saving dogs, Andy is one of our core writers and editors. He has been writing about dogs for over a decade. Andy joined our team because he believes that words are powerful tools that can change a dog's life for the better.
Why Trust We Love Doodles?
At We Love Doodles, we're a team of writers, veterinarians, and puppy trainers that love dogs. Our team of qualified experts researches and provides reliable information on a wide range of dog topics. Our reviews are based on customer feedback, hands-on testing, and in-depth analysis. We are fully transparent and honest to our community of dog owners and future owners.