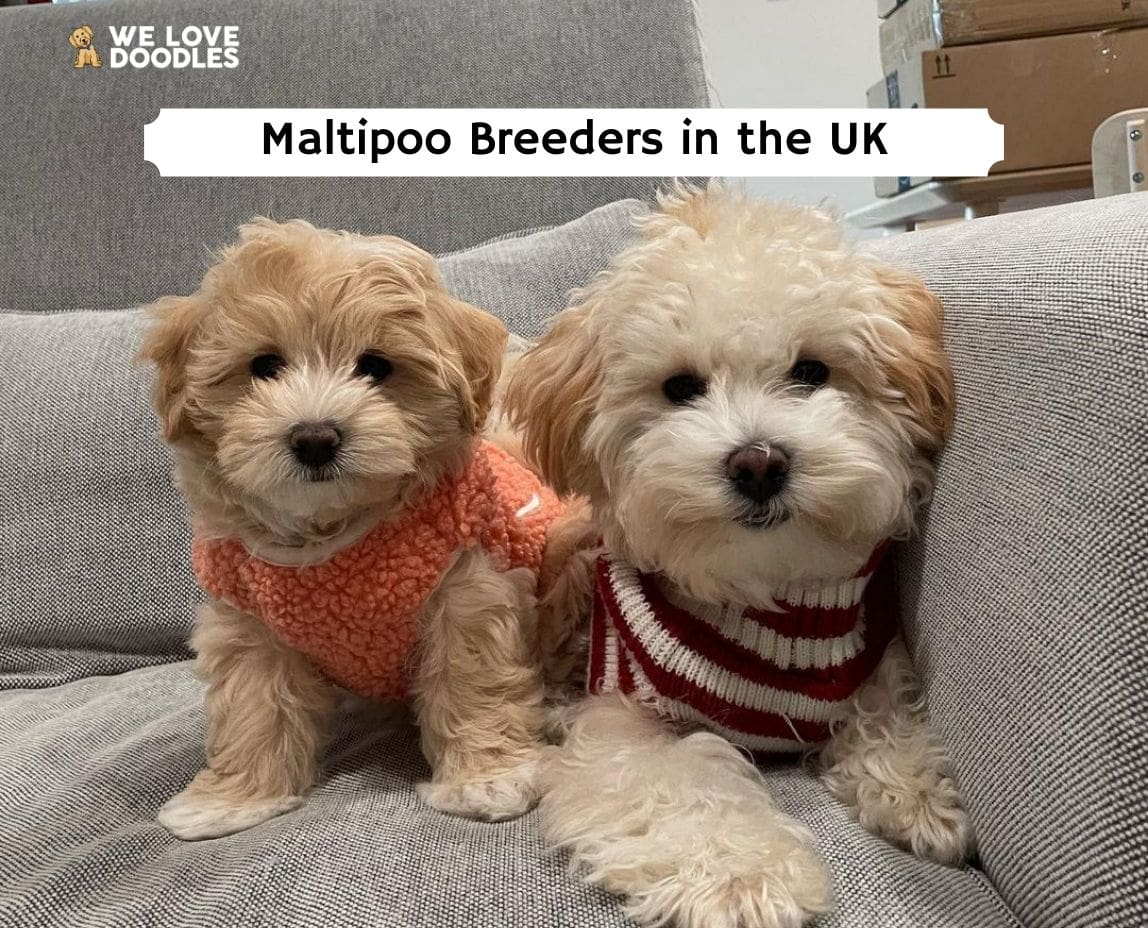 Looking for a reputable Maltipoo breeder in the UK? You've come to the right place.
Having a Maltipoo is a dream of many doodle lovers across the world. These charming furry balls of energy gel have never met a stranger and love being part of the action, wherever their doodle parents are.
The Maltese-poodle cross is especially popular here in the UK. The downside, however, is the daunting task of finding the right and reputable Maltipoo breeder that will sell you a healthy puppy. That's why we have done the legwork for you and found the top 7 Maltipoo breeders in the UK.
Other articles you would like: Goldendoodle Breeders in the UK and Cavapoo Breeders in the UK.
Maltipoo Puppies in the UK
The more you understand what to look for, the better informed your decisions will be. Maltipoo puppies are known for being one of the most health-sensitive doodles. Therefore, we suggest you take out some time to search about the breeders before making partial or full payment. It's a good idea to check for any health warranties, genetic testing, and health checks.
Additionally, whenever you meet or chat with a breeder, always ask questions! Not just about the dog, ask about the breeder's experience, plans, family, and other things you consider important. An excellent Maltipoo breeder in the UK will always be honest with you!
1. Posh Poos LTD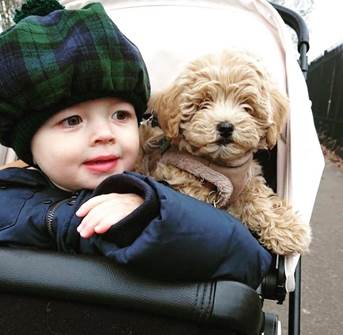 Posh Poos LTD is a certified company that has been raising Maltipoo and Cavapoochan puppies for the past three years. Miss Rosaleen Sharon Kefford, an expert dog breeder, is currently the director of Posh Poos.
Being a mom to many kids, aka puppies, she wholeheartedly trains the dogs with utmost care and love in a hygienic environment. Her family is also equally dedicated to raising well-trained, well-behaved, and highly socialized puppies.
Moreover, they claim to produce breeds with all the qualities that dog-owners dream of. Their assigned veterinarians and nutritionists ensure that all of their Maltipoos receive the right nourishment, grooming, and vaccinations regularly.
The Maltipoo breeders strive to ensure they meet all the checks and balances that the council and veterinary inspectors require. If you wish to see their council license number, the breeders are very open to sharing it with you.
But before you make a call, always make sure you have a healthy environment to raise puppies at home!
Maltipoo Breeder Contact Details:
2. Henley Cavapoos and Maltipoos
Henley Cavapoos and Maltipoos are among the most trustworthy breeders in the UK. With over 20 years of experience, they provide healthy, high-quality Maltipoos that are guaranteed to light up their forever home.
And do you know the exciting part? Their dogs are raised in their living rooms and not in kennels! That's right, my friend! They do it in southeast England.
The organization is currently run by a family. Therefore, these dogs are already trained to live inside the house surrounded by a loving family.
However, they do not allow regular home visits to keep their Maltipoos safe and healthy. You can contact them via email or social media, and they will get back to you when they have the right puppy for you!
Through their social media accounts, they not only sell their Maltipoo puppies but also share information related to taking good care of your little puppies. Moreover, they have amazing customer service and always keep their customers up to date.
You all should check out their website if you want to invest in Maltipoos!
Maltipoo Breeder Contact Details:
3. Kellys Kennels
Kellys Kennels is a setup run by family members who have mastered the art of breeding and raising Maltipoos. Their Puppies are raised by a family for a family. It is their dream and goal to send a Maltipoo puppy from one loveable home to another!
Furthermore, their business has received licenses from different councils, which speaks for their legitimacy.
The best part is, once they put up a puppy for sale, they are open and transparent about all the information regarding the puppy. From sharing the height, qualities, and specialties of a dog to its price, likes, and dislikes, they make sure to sell their Maltipoo puppy with no strings attached.
Before leaving the kennel, all of their puppies are thoroughly examined, vaccinated, and microchipped. No Maltipoo puppy for sale ever goes to a forever home without being cleared by their vet.
Their tagline "irresistible Maltipoos" also rings true once you see their puppies' adorable faces and learn the extent of the care and love these breeders have poured into raising their puppies.
If you are interested in buying a pet from them, simply call them any day and visit them later during working hours.
Maltipoo Breeder Contact Details:
4. MLA Pets
Just like the Maltipoos they produce, MLA has a very cute abbreviation- My Little Angel. MLA has been providing top-notch services since 2016, and with their excellent social skills and hospitality with customers, they have built a reputation in no time. Coupled with their Kennel Club assurance, they have become a force to reckon.
The breeding program is run by a family of professional dog breeders. They specialize in breeding Maltipoos, Maltese, and Poodles with Korean lineage. Before delivering a healthy and happy puppy to you, the MLA breeders make certain that all of their dogs receive sufficient nutrition and vaccinations.
MLA breeders are keen to produce puppies that are suitable for asthmatic patients, which is why it has become the go-to place for all allergic or asthmatic people.
However, to get your desired breed, you have to go through the whole application process before you meet the seller, and in case your demanded puppy is not in stock, you'll have to deposit £100 to get your name on the waiting list.
Lastly, with vast knowledge of genetics and breeding, they produce the perfect stock of puppies. They do have strict policies but are popular for finding the perfect match for dog lovers.
Maltipoo Breeder Contact Details:
5. Douglas Hall Kennels
Douglas Hall Kennels is a family-run breeding program with 5 stars under its belt. Their business is licensed by the local Pendle borough council, a council famous for its strict inspection of kennels and dogs.
The breeders sell the puppies once they are 8 weeks or older. Before delivery, they ensure the first dose vaccination, microchip installment, and regular vet checking.
On top of that, as a bonus, they provide a bag of puppy's favorite food to keep them fit into the new family before getting used to the new surroundings.
After growing up in a healthy and hygienic environment, the Maltipoo puppies for sale will expect you to be loving and caring before being a part of your family.
The kennel is open 7 days a week with zero off days. You can visit and play with the puppies any day. However, it is always better to book an appointment first and avoid overcrowding the place.
Lastly, they have a return policy that makes the program even more reliable. So if you don't get satisfied with the pappy, you can return whenever you want to.
Maltipoo Breeder Contact Details:
6. Daisy's Kennels UK
Daisy's Kennels is an established business run by a hybrid dog specialist.
The breeders not only specialize in Maltipoos but also breed Cavaliers, Cockapoos, and Cavapoos with a healthy check and balance system.
Moreover, the breeders run a very active community on Instagram and Facebook. They share ample knowledge about hybrid dogs through social media and website blogs, especially about poodle hybrids.
In short, if you love Maltipoos or Cockapoos, you should stalk their gallery and check out their social media handles. We bet you will be awestruck by the overloading cuteness!
Maltipoo Breeder Contact Details:
7. Botten's Doodles United Kingdom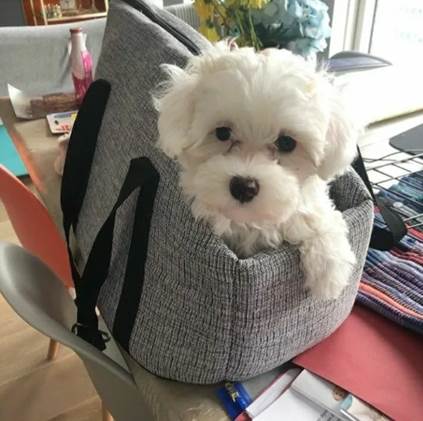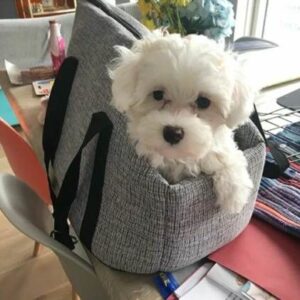 Botten's Doodles is a small business licensed by the local authority. The breeders' top priority is to produce genetically healthy dogs. You can see this reflection on their blog, which is jam-packed with information about genetic abnormalities.
The breeders specialize in breeding and raising Maltipoos, Cockapoos, and Poochons. They initially started their breeding business with Cockapoos before graduating to Maltipoos.
To ensure all their dogs are healthy, the breeders run DNA tests twice, once at birth and then again at 8 weeks before sending them to a new family.
In addition, they feed their puppies with high-quality Arden Grange dry food and do regular checkups and inspections.
Breeder Contact Details: :
Conclusion for Maltipoo Puppies in the UK
All the above breeders run DNA tests, PCR, VWD tests before and after mating to ensure the puppies do not get the harmful genes. Along with vaccinations and regular vet checks, the puppies get microchips as per the UK policy.
Most of the breeders do not offer delivery services, and frankly, we recommend you not to use it even if they offer to.
Other articles you would like: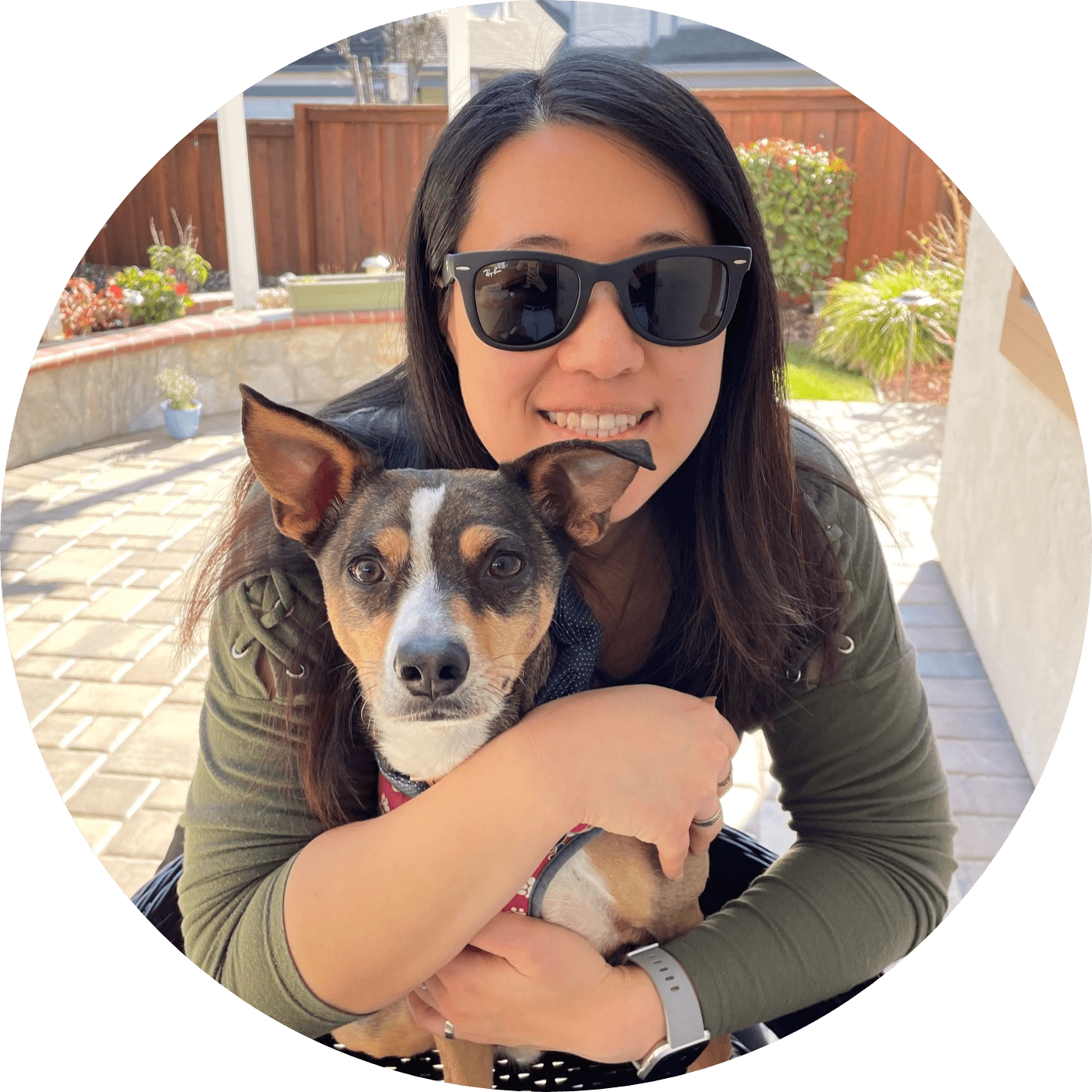 Dr. Sabrina Kong graduated from the Royal Veterinary College in England in 2016 and has been working at a small animal clinic in Northern California since then. She grew up in the Bay Area and got her bachelor's degree from Cal Poly San Luis Obispo. She also became a Certified Canine Rehabilitation Practitioner through a program at the University of Tennessee.
When she isn't in the clinic taking care of her four-legged patients, she enjoys traveling and trying new foods with her friends and her three-legged dog, Apollo. She adopted Apollo from her clinic when he was a puppy with numerous health issues. Dr. Kong truly cares about taking care of animals.