Are you in the market for Maltipoo breeders in Oklahoma? You're not the only one! The little designer dogs have become quite popular over the past decade or so, which, unfortunately, means that puppy mills and backyard breeders are also on the rise.
It's critical that you find reputable Maltipoo breeders from which to adopt. We're here to help! We've put together a list of responsible breeders from which you can buy Maltipoo puppies in Oklahoma to help you on your way!
Each of the breeders on this list is known to be safe and responsible. However, we encourage you to do your own research to ensure that the kennel you choose is a good fit for you.
Before scrolling down this list of Maltipoo breeders in Oklahoma, check out these similar breeds: Best Cavapoo Breeders in Oklahoma and Goldendoodle Puppies in Oklahoma.
Maltipoo Puppies For Sale in Oklahoma
If you like in Oklahoma and are looking for a Maltipoo puppy, you've got options. Below you'll find a list of the most reputable Maltipoo breeders in and around your state. However, keep in mind that if you prefer an older dog, then a rescue or shelter is a better option for you. This is because breeders typically focus on providing their customers with puppies, while these other organizations usually have older dogs who deserve forever families.
To start, we'll have a look at the most reputable Maltipoo breeders in Oklahoma. Choose the one you love most. select your puppy, and you're on your way to owning your new lifetime companion!
Maltipoo Product Recommendations: Best Dog Food For a Maltipoo and Best Dog Beds Not Made in China.
1. PuppySpot's Maltipoos For Oklahoma
Finding the best Maltipoo breeders in Oklahoma doesn't have to be difficult. To make your search easier, try PuppySpot! PuppySpot makes the puppy buying experience as easy as one, two, three… choose your puppy, add him to your cart, and checkout with delivery! Your new dog will be on his way to you in no time at all.
PuppySpot screens each breeder, and only responsible and ethical kennels are allowed to list. In addition, your dog will come with a 10-year health guarantee and will be vaccinated, dewormed, and usually microchipped for safety.
Search PuppySpot by breed, then connect with the breeder. After making arrangements for travel, you'll be holding your new puppy within a few days!
PuppySpot Details
2. Maltipoo Puppies n More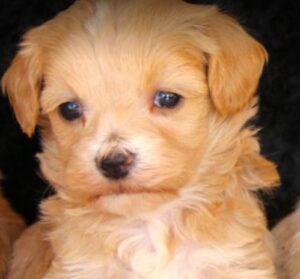 Maltipoo Puppies n More is a highly reputable breeder located in Locust Grove, Oklahoma. The main goal of Maltipoo Puppies n More is to work with each of their adopters to establish what they are looking for in a dog. This allows them to match each family with their perfect puppy based on compatibility.
When you adopt from this kennel, you're getting a certified healthy puppy, proven through the health and vaccination records you will receive at adoption. The health of your puppy is so crucial at Maltipoo Puppies n More that you will also receive a one-year health guarantee when adopting your new dog. In addition to these health documents, you will also receive many other goodies with your new puppy. These puppy care packages include a collar, a leash, a blanket with the mother's scent, a sample of your puppy's favorite food, a toy, and some special treats.
If you want to adopt a dog from Maltipoo Puppies n More, contact them today. After a "get-to-know-you," you will be asked to place a deposit to keep your spot on the waiting list for your new puppy. Once your deposit has been made, you complete an online contract. Then once your name reaches the top of the waiting list, you will be able to pick your perfect puppy.
Maltipoo Puppies n More Details
3. Jaco Kennel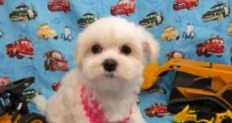 At Jaco Kennel, the goal is to provide every family with a happy and healthy puppy that will bring joy. Located on a farm in Hulbert, Oklahoma, Jaco Kennel has lots of space for puppies to explore and learn. Because of these learning opportunities, every puppy at Jaco Kennel is already well-socialized before adoption. All puppies at Jaco Kennel are vaccinated, dewormed, and microchipped before going to their forever homes.
These puppies come from healthy pedigrees as Jaco Kennel is an American Kennel Club (AKC) registered breeder. This means that their parent dogs are held to high standards, which, in turn, produces healthy and happy puppies. If you want to adopt a Maltipoo puppy from Jaco Kennel, you must visit their websiteto see a list of available puppies. However, if you require more information regarding your new puppy, contact them directly. They will be happy to help you every step of the way.
Jaco Kennel Details
4. Paws N Tails Pups
Last on the list of the best Maltipoo breeders in Oklahoma is Paws N Tails Pups. Paws N Tails Pups provides pet lovers with high-quality Maltipoo puppies that make great family members. At Paws N Tails Pups, they specialize in non-shedding, hypoallergenic breeds that are great for people with allergies. These puppies are also well-socialized and bred to have good temperaments, making them perfect for families with children.
At Paws N Tails Pups, they do not just want you to have a perfect puppy. They also want you to have a perfect experience. Bringing a new puppy home can be scary and stressful, but they want to make the transition as easy as possible. Therefore, they provide each customer with support and guidance, so the adoption experience is enjoyable rather than stressful.
If you are interested in a puppy from Paws N Tails, you must check their website for available puppies. If you find a puppy you like, complete an adoption form. Once your form is submitted, you will hear back from them soon. Remember that an adoption application does not guarantee you a puppy at that time, so keep an open mind and be patient. If you do not get the exact puppy you have specified, you will have the opportunity to adopt one of their other beautiful puppies.
Paws N Tails Pups Details
How to Choose a Maltipoo Breeder in Oklahoma
Choosing the perfect dog breeder may seem like an overwhelming task, especially given the many choices for the Oklahoma area. However, there are some considerations to make before committing to a breeder. These considerations will help you get the best understanding of what exactly you are looking for in a puppy, which will then help narrow down your choice in breeders. First, consider your transportation situation. If you cannot travel long distances to get your puppy, you will choose a breeder close to your location.
The other option you have is finding a breeder that will ship your puppy to your nearest airport, which will reduce your travel distance. However, not all breeders ship puppies. If you need your puppy delivered, make sure the breeder you have chosen will do that. Otherwise, you may be charged for boarding.
Next, you will want to consider what size Maltipoo you want to adopt. In general, Maltipoos are small dogs that range in size from 8 to 14 inches tall. However, three different sizes fit into this size range. The smallest Maltipoo size is the Teacup Maltipoo, the mid-sized Maltipoo is the Toy size, and Miniature Maltipoos are the largest. These sizes are directly impacted by what size Poodle is used for breeding. Therefore, you should choose what size Maltipoo you want before selecting a breeder. This way, you can see what size Poodles are being used by each breeder, giving you an idea of the size of the Maltipoo puppies being produced.
The last thing to keep in mind when choosing a Maltipoo breeder is the color puppy you want. Although the color is hard to predict at times, viewing past litters from different breeders can help you get a good idea of what color puppies they may have in the future. That being said, color can vary greatly even between dogs in the same litter so try to have an open mind regarding the color of your Maltipoo puppy.
Maltipoo Guides: What is a Teacup Maltipoo and Maltipoo Size Guide.
Conclusion For The "Best Maltipoo Breeders in Oklahoma"
As you can see, there are many Maltipoo breeders in Oklahoma. There are even breeders in surrounding areas who are happy to ship puppies to Oklahoma. So, contact any of the breeders on our list, and they will be glad to help you with everything you need to know about bringing home your new Maltipoo puppy.
For more Maltipoo guides from our team at WeLoveDoodles, you can check out:
You can learn more about the Maltipoo breed by watching "Maltipoo Dog Breed Guide" from Smart Dog Lover down below: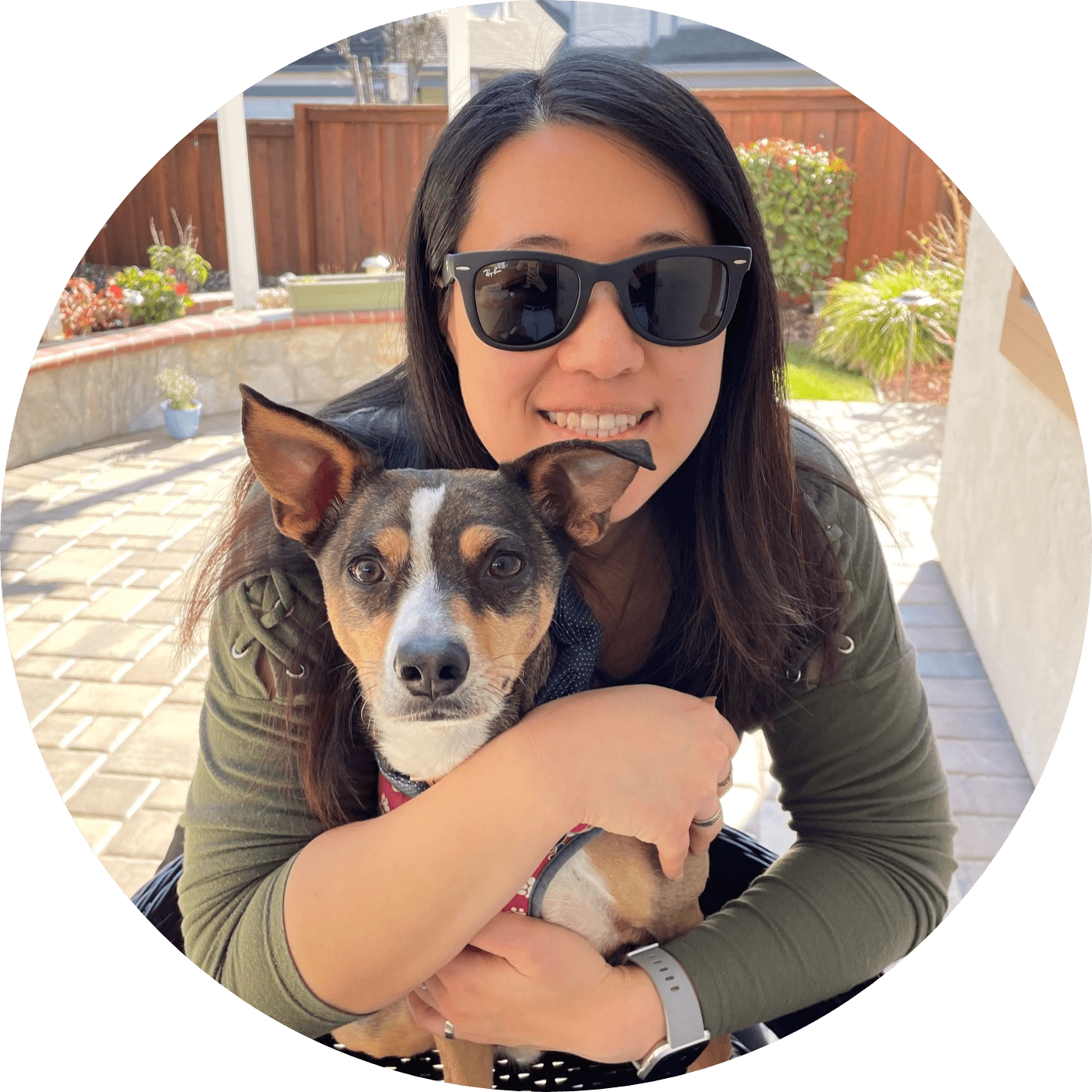 Dr. Sabrina Kong graduated from the Royal Veterinary College in England in 2016 and has been working at a small animal clinic in Northern California since then. She grew up in the Bay Area and got her bachelor's degree from Cal Poly San Luis Obispo. She also became a Certified Canine Rehabilitation Practitioner through a program at the University of Tennessee.
When she isn't in the clinic taking care of her four-legged patients, she enjoys traveling and trying new foods with her friends and her three-legged dog, Apollo. She adopted Apollo from her clinic when he was a puppy with numerous health issues. Dr. Kong truly cares about taking care of animals.