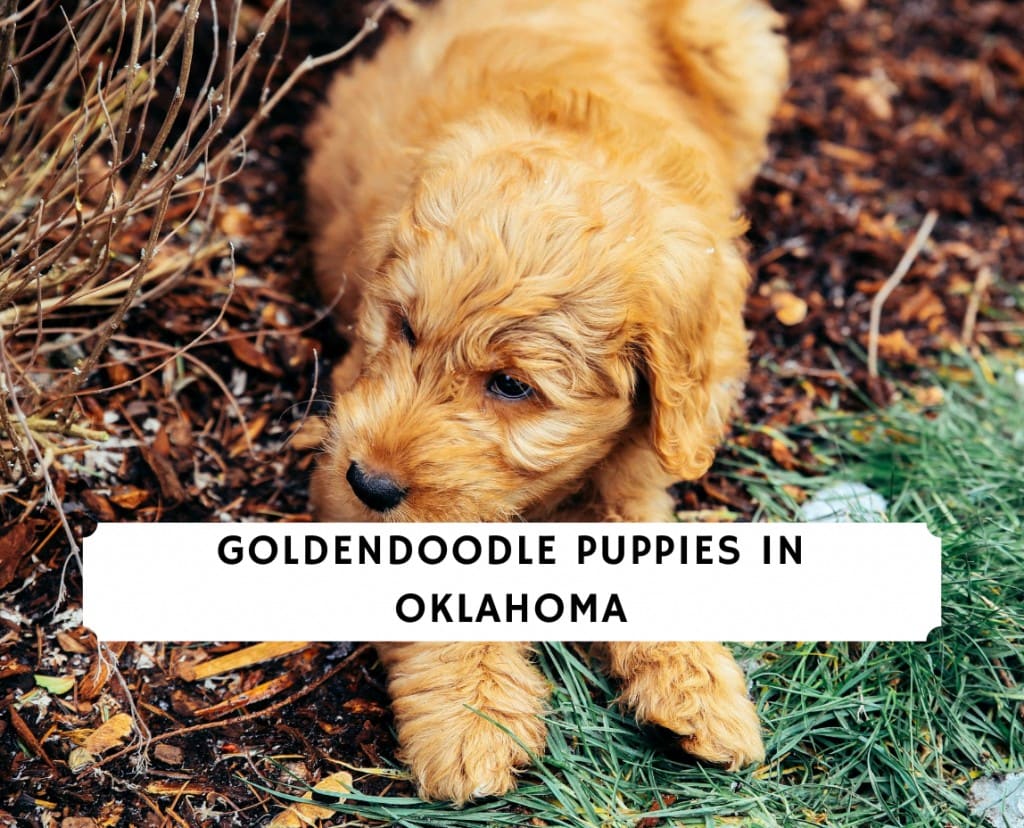 Goldendoodles are absolutely amazing dogs and get along with virtually anyone due to their easygoing personality. In addition, they are faithful, playful, obedient, and family-friendly.
Goldendoodles are affectionate dogs, and they are ideal for people or families looking forward to owning a dog for the first time. They are also amazing dogs for people who are allergic to dog hair since they have a hypoallergenic and nonshedding coat.
However, Goldendoodles are not capable of adapting well to apartment living because they need lots of exercise and mental stimulation. If you're looking for Goldendoodle puppies in Oklahoma we've done a lot of independent research. You won't find any puppy mills or backyard breeders on our list of best Goldendoodle breeders in Oklahoma.
1. Cow Creek Doodles Oklahoma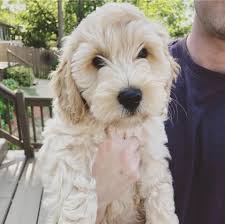 Cow Creek Doodles is a mini Goldendoodle and English cream mini Goldendoodle breeder located in Jerry Wane Lane, Marrow in southwestern Oklahoma. They started breeding Goldendoodle puppies in Oklahoma and then added English cream teddy bear mini Goldendoodles as well as Irishdoodles as does that they breed.
Their Goldendoodle puppies are raised with the utmost love, care, and health in mind. Their dogs get all the attention they need since they are raised in a home setting. When you buy a puppy from Cow Creek Doodles, it comes with a 2-year genetic health guarantee.
Once the buyer picks up their puppy, they have 96 hours, which includes Saturdays and Sundays, to have the puppy checked by their preferred veterinarian. This ensures that you received a healthy puppy from the breeder. If the Goldendoodle puppy is found to have some health issues that can be life-threatening, the buyer can ask for a refund, or they can exchange a puppy with another of their choice.
All the parents are specifically chosen and thoroughly tested with the health tests, including OFA on elbows, hips, eyes, and their hearts. Providing health tests and a health warranty makes this one of the most reputable Goldendoodle breeders in Oklahoma.
The parent dogs are full blood Poodles and Golden Retrievers with the parents coming from the breeder's litter. The cost of their Goldendoodle puppies depends on their size, but prices range between $1800 and $2200. If the buyer is not able to pick up the puppy or they would rather meet halfway with the breeder, they can discuss it with the breeder. The cost of delivery will be added to the overall cost of the puppy. All Goldendoodle puppies are given to the buyer with a gift pack, which includes a blanket, chew toys, toys, and sample dog food. Payments can either be made to Kim or Dane Mefford.
Golden puppy information
Goldendoodle Breeder Details
2. Stroodle's Doodles Oklahoma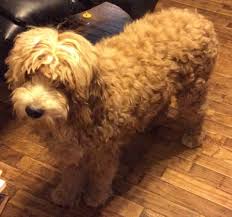 Stroodle's Doodles is a Goldendoodle breeder run by Niki Gilbert in Southern Oklahoma. The breeder raises their dogs on a large farm that also has turkeys and other wild animals passing through all the time. This breeder only breeds and keeps Goldendoodle puppies in Oklahoma.
Some of the puppies live with him while others are adopted by guardian families. Guardian families are good because these puppies don't have to live the kennel life, which means they are not caged. The Goldendoodle puppies that live with the breeder get to sleep in the main house and roam around the room. They are well socialized with other animals, kids, and adults.
They are doggie door trained before their new human parents take them. In addition, as soon as they are weaned, they are taught how to use the doggie door as well as how to play nice with other puppies.
These puppies have a two-year health guarantee, and they also get to have extensive health tests once before they are adopted. The two-year health guarantee, however, stays effective only if the new parent shows proof of spaying or neutering when the puppies are 6 months. In the event the puppy develops a genetic illness within the said two years, the breeder refunds the cost of the purchase to cover the cost of treatment or new puppy.
The cost of the puppies depends on the parents' combination, with the prices ranging from $2000 to $2500. There is, however, a $350 deposit that's only accepted once the application has been approved. This Goldendoodle breeder in Oklahoma does not ship puppies unless the puppy's buyer will cover the cost.
All the puppies are given to the new families with a gift pack that includes two toys, leash or collar, a blanket with the litter's scent, litter information, the puppy's food, and lifetime support to help in bringing up the puppy. Overall, we think this is one of the most reputable Goldendoodle breeders in Oklahoma.
Golden puppy information
Goldendoodle Breeder Details
3. Okie Doodle Kennels
Okie Doodle Kennels is a family-owned breeder in the Owasso and Tulsa regions of Oklahoma. The puppies in Okie Doodle Kennels are raised in a loving home and they are well socialized with other Goldendoodle puppies. In addition, their puppies are socialized with the breeder's two kids.
These Goldendoodle puppies in Oklahoma are loved and treated well until the new family takes them home. The puppies get all their important shots and they are dewormed twice before they go to their new forever homes. The new dog parents also receive a gift pack that has the puppies' toys, a blanket, a chew toy, and other things.
The Goldendoodle puppies prices vary according to the puppies' generations. F1 mini/medium Goldendoodles go for $1600, F1 English Goldendoodles go for $1800 while all F1b mini Goldendoodles cost $1800. There's a $300 non-refundable deposit guarantees you a Goldendoodle puppy up to the selection date.
During the selection date, you should pay the remaining deposit together with transport fees if you want the Goldendoodle puppy delivered to your house. Okie Doodle accepts personal checks, cash, U.S. postal service money orders as well as PayPal. In the event you decide to use Paypal, then 3% of the balance is to be covered by the customer as a transaction fee. We think this is one of the better Goldendoodle breeders in Oklahoma.
Golden puppy information
Goldendoodle Breeder Details
What to look for in a Goldendoodle breeder in Oklahoma
When you are looking for a Goldendoodle breeder in Oklahoma, ensure that you ask about their breeding philosophy when it comes to dog rearing. If the breeder tells you they do it for money, you'd better run in the opposite direction. If the breeder tells you they are doing it to create better breeds, then they are doing it for all the good reasons, and the puppies will be well taken care of both physically and psychologically.
The breeder's years of experience also matter a lot since the breeder will have known a lot about Goldendoodle puppies' genetic health issues, behavior, and temperaments. The years of experience should however not be your sole determining factor in purchasing a Goldendoodle puppy in Oklahoma.
Lastly, ensure you look at the general health of the puppy or puppies you are about to purchase to ensure that they healthy both mentally and physically. You should ask to see the parent dogs' medical records at the breeder's. In addition, make sure you take them to your vet for a check-up immediately you take your puppy home.
Conclusion for Goldendoodle Puppies in Oklahoma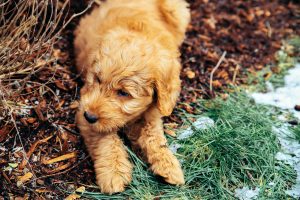 In conclusion, Goldendoodles are some of the most nonaggressive dog breeds and you are missing out if you are still debating on whether to get one or not. They are nonshedding dogs that are cuddly, obedient, easy to train, have a chilled temperament, and are playful. If you're looking for Goldendoodle puppies in Oklahoma, you certainly found the right list of breeders.
Garrett loves animals and is a huge advocate for all Doodle dog breeds. He owns his own Goldendoodle named Kona. In addition, he volunteers at the Humane Society of Silicon Valley, where he fosters dogs and helps animals. Garrett enjoys writing about Doodles and believes that dogs can teach humans more about how to live than humans can teach a dog.
Why Trust We Love Doodles?
At We Love Doodles, we're a team of writers, veterinarians, and puppy trainers that love dogs. Our team of qualified experts researches and provides reliable information on a wide range of dog topics. Our reviews are based on customer feedback, hands-on testing, and in-depth analysis. We are fully transparent and honest to our community of dog owners and future owners.