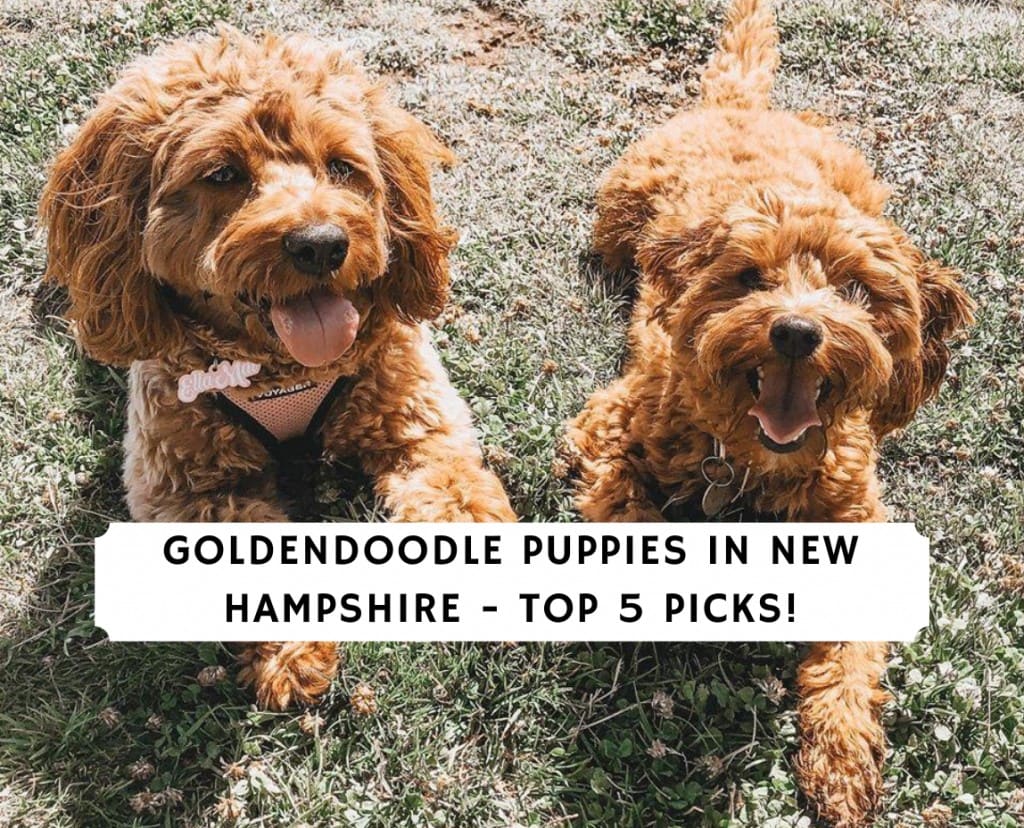 Finding the best place to get your new Goldendoodle puppy in New Hampshire can be quite a challenge since there are many different breeders on the market. If you're looking for Goldendoodle puppies in New Hampshire, we've totally got you covered with some really great options.
We sorted through the options, removed any potential breeders from our list that resembled a puppy mill operation, and ranked them by reputation and just what they have to offer as far as Goldendoodle puppies go. Since we conducted our own independent research, we looking for breeders who have done health tests on their parent dogs, offer a puppy warranty on genetic issues, and offered their puppies early socialization.
Stick with us to see our top 4 Goldendoodle puppy breeders in New Hampshire and what we have to say about them. Goldendoodle puppies in New Hampshire are pretty slim due to the high demand of these designer dogs, but we hope you enjoy our list.
1.  Karla's Pet Rendezvous New Hampshire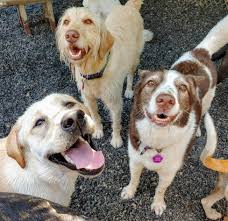 Karla's rendezvous is a groomer, training, boarding, and breeding location. They have a few different puppy breeds and the Goldendoodle is one of them. This is a small business owned by Karla herself. She has been caring for animals for more than 40 years.
Her facilities offer complete care for Goldendoodles puppies and customers alike. She makes it her goal to find valuable matches and there is an application process to go through as well. Animals are treated with love and kindness. When you review the options, you get to see the mom and dog and all of their information.
The puppies never live in kennels at any point. They are familiar with the breeding dogs and their families. Karla has each puppy tested for various breed specifications. Pets are fed using high-quality food and you will get plenty of information when you take your puppy home.
Puppies come with a health guarantee and initial vaccinations are also offered for each puppy. You will get never-ending support from this puppy breeder.
Goldendoodle Puppy Information:
Goldendoodle Breeder Details:
Location: Conway, New Hampshire (Mount Washington Valley area)
Address: 1513 NH Rt. 16, Conway, New Hampshire
Telephone: 207-653-3321
Website: Karla's Pets
Email: info@karlaspets.com
Facebook: https://facebook.com/KarlasPets
2.  My Furry Friends in NH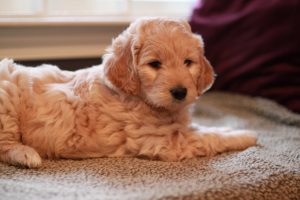 My Furry Friends in NH breeds more than one breed, including a couple of dog breeds and a cat breed. Goldendoodle puppies happen to be one of their breeds. This family operation raises all of their animals in a natural setting, with plenty of attention. In addition, they learn socialization and are given loving, happy homes while they wait for their forever home.
Before you adopt, you get the opportunity to meet both parents and puppies and truly get to know them and their potential. These Goldendoodles can often be used as service animals and are raised without cages or crates. They have separated sleeping and potty areas to help with house training.
The Goldendoodle puppies from this breeder in New Hampshire allow you to start meeting your puppy at 4 weeks old and make a selection based on the order of your deposit. Puppies receive worming treatments at appropriate times. You will also get a play toy, puppy food, informational packet, and a health guarantee.
This company is not certified to our knowledge. It is unclear whether or not you get breed certification with your dog as well. They breed mini Goldendoodles as well as standard size Goldendoodles. Standard size Goldendoodles are F1B doodles, which means less shedding! We would consider these as one of the more reputable Goldendoodle breeders in New Hampshire.
Goldendoodle Puppy Information:
Goldendoodle Breeder Details:
3.  Bittersweet Goldendoodles New Hampshire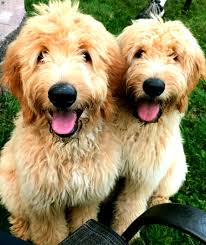 Bittersweet Goldendoodles New Hampshire is owned by a husband and wife duo. They own a 100-acre farm in the rolling hills of Central Western New Hampshire. Their own dogs live in the home with them and this family has been breeding Goldendoodles for several years now. In addition, they work diligently to provide happy, healthy, and socialized puppies as well as therapy and service dogs.
The parent dogs undergo genetic testing and they always have a waitlist for their Goldendoodles. Visitors are welcome but they do prefer you to make an appointment. These Goldendoodle puppies in New Hampshire are raised in a whelping box with mother for the first couple of weeks. Bedding is changed and they receive plenty of love and attention. At about 3 or 4 weeks, they are given a full kennel enclosure space to roam and play.
They breed only full-sized Goldendoodles and the colors range from cream to apricot but the coat color is not guaranteed.
Goldendoodle Puppy Information:
Goldendoodle Breeder Details:
4.  Massachusetts Bernedoodles
Let us preface this one by saying this breeder is actually located in Massachusetts but it is literally right on the border of New Hampshire so we decided to go ahead and include it since the options for New Hampshire are pretty limited. This company specialized in Bernedoodles but also breeds Goldendoodles. They have camera feeds from birth to adoption so you always know how your puppy is raised and treated.
These dogs are raised in a loving environment that is similar to doggie daycare. There are no kennels or cages. They get to play, watch TV, and run around and there are multiple caretakers to interact and care for them. The dogs are cared for 24/7 and each puppy undergoes aptitude testing in an effort to best match them with families.
Remember, this option is in Massachusetts but the map indicates that it is right on the border of New Hampshire. This breeder also primarily advertises Bernedoodles but they do list Goldendoodles.
Goldendoodle Puppy Information:
Generation: Multi-gen up to 5th generation
Size: Medium, standard Goldendoodles and mini Goldendoodles
Goldendoodle Breeder Details:
Location: Ashby, Massachusetts (near the New Hampshire border)
Address: 80 South Rd, Ashby, MA 01431
Telephone: 774-452-5567
Website: Mass Doodles
Email: puppyinquiries@mabernedoodles.com
How to Choose a Goldendoodle Breeder in New Hampshire?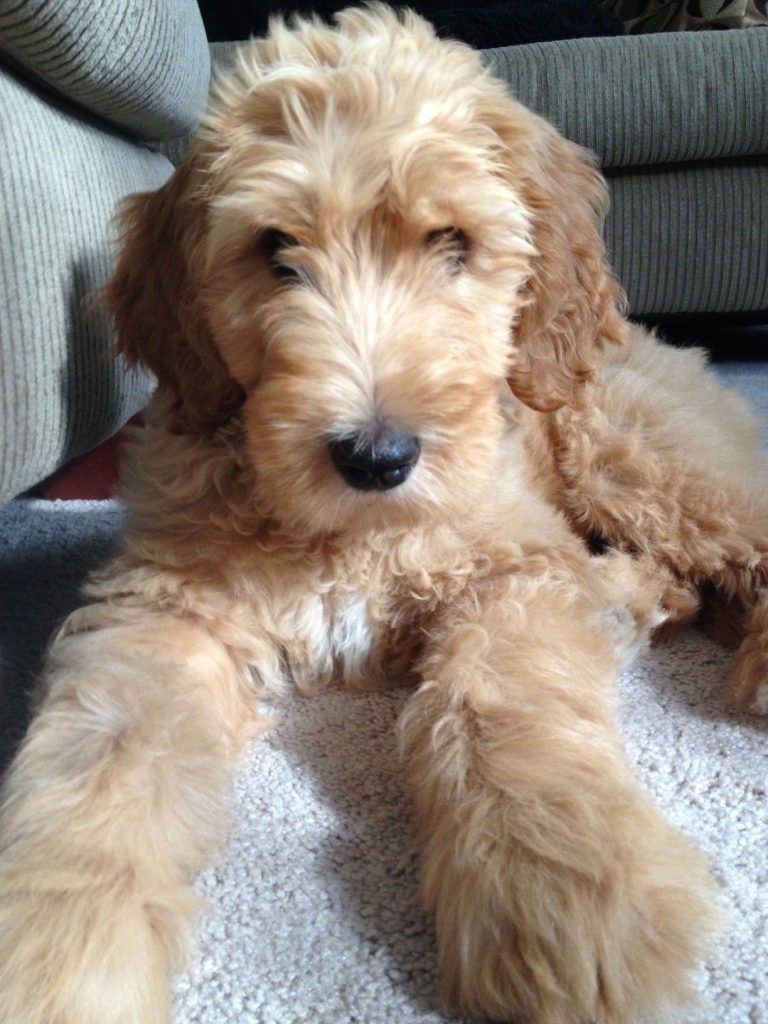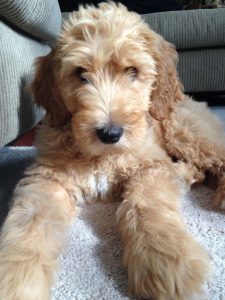 It can be so hard to decide where the best place to go is to find a Goldendoodle for your home. Goldendoodle breeders in New Hampshire are not heavily available so you may have to be willing to go on a drive to pick up your Goldendoodle puppy.
There are some things you should know before you step out to purchase your new Goldendoodle puppy.
Most legitimate breeders are open and willing to communicate. You know the good ones when they are willing to share information. Use the communication tools and resources and reach out. Ask questions and get a feel for the breeder. If possible, ask about the Goldendoodle parents and past litters as well. Most breeders will have pictures available.
Check into the health and whether or not the puppies will receive any type of tests, treatments, or vaccinations. Most Goldendoodle parents will be tested for health to ensure that the litter should not inherit any negative health benefits. Open and honest breeders will provide this information to you.
Don't just take their word for it. Do some research and dig into the details available. There are puppy mills that try to pass themselves off as legitimate breeders or hide behind breeders and you certainly don't want to get in the middle of that. Look for a breeder that meets your needs and has a positive reputation.
Conclusion Goldendoodle Puppies in New Hampshire
There are so many negative breeder stories out there that you simply struggle to know where to turn. We put together this guide to try to help you find quality breeders if you want to find Goldendoodle puppies in New Hampshire.
Keep in mind that you may have a waitlist due to the high demand of these hybrid dogs so choose carefully, do your research, and get yourself on the way to loving on a sweet Goldendoodle puppy! Our list is some of the best Goldendoodle breeders in New Hampshire.
Garrett loves animals and is a huge advocate for all Doodle dog breeds. He owns his own Goldendoodle named Kona. In addition, he volunteers at the Humane Society of Silicon Valley, where he fosters dogs and helps animals. Garrett enjoys writing about Doodles and believes that dogs can teach humans more about how to live than humans can teach a dog.
Why Trust We Love Doodles?
At We Love Doodles, we're a team of writers, veterinarians, and puppy trainers that love dogs. Our team of qualified experts researches and provides reliable information on a wide range of dog topics. Our reviews are based on customer feedback, hands-on testing, and in-depth analysis. We are fully transparent and honest to our community of dog owners and future owners.