Are Maltipoos smart? Have you ever looked at your dog and wondered what's going on inside its head? If you have a Maltipoo, chances are your dog is doing some deep thinking. Maltipoos are an intelligent dog breed. This intelligence is primarily attributed to the intelligence of the parent breeds. If you own a Maltipoo or are interested in adopting a Maltipoo, you are in for a treat.
These dogs are easy to train because of their high intelligence. However, with great intelligence comes great responsibility, as these dogs can become bored quickly without proper mental stimulation. Unfortunately, boredom can lead to problem behaviors in dogs. Luckily, there are fun and easy ways to occupy your Maltipoo so you can have an intelligent and well-behaved companion.
Before scrolling down this guide "Are Maltipoos Smart," check out these guides about the same breed: Maltipoo Size Guide and Maltipoo Colors with Pictures.
What is a Maltipoo?
If you are wondering what a Maltipoo is, we got you covered. Maltipoos are a hybrid dog breed consisting of Maltese and Poodle. These dogs have become extremely popular in recent years because of their excellent temperament and hypoallergenic fur. In addition, these little dogs are known for their gentle, affectionate, fun, and all-around loving nature.
These remarkable qualities, mixed with the high intelligence inherited from their parent breeds, make Maltipoos easy to train. These traits are also a significant factor in what makes Maltipoos such great pets for all people. Whether you are a single person or belong to a family with many kids, Maltipoos are adaptable and gentle with people of all ages.
However, their great personality is not their only winning quality. These tiny dogs have the appearance of a small teddy bear. Along with this beautiful appearance, their hair is non-shedding. This is because both parent breeds, Maltese' and Poodles, are non-shedding dogs. Sometimes also known as Moodles, Malti-Poodles, and Maltese Poodles, Maltipoos are the perfect little dog for anyone. As you can see, these dogs are the ultimate package of personality and adorableness.
Related: Male vs. Female Maltipoo.
Maltipoo's Intelligence
These dogs are known for their intelligence. You may be wondering how these dogs got to be so bright. Well, as we mentioned before, Maltipoos are a hybrid cross between Maltese and Poodle. Both of these breeds are brilliant dogs. Therefore, Maltipoos get intelligence from both sides of their genetics, making them one of the most intelligent hybrid dog breeds available. Malitpoos' high intelligence contributes to their easy trainability.
These dogs are fast learners, quickly learning simple and even complex commands. For example, Maltipoos can promptly learn basic commands such as sit and stay. They can also learn more complex commands such as crawl and speak. Maltipoos are so intelligent and trainable, many of them go on to become therapy dogs. This is partially due to their intelligence but also their genuine love for all people. They want to please their owners, and because of their intelligence, the know-how.
Related: Red Maltipoo Dog Guide.
Behavior
As we mentioned before, with great intelligence comes great responsibility. Adopting a dog with an intelligence level this high means you will have to make some accommodations and take special care when occupying your dog. Because Maltipoos are smart, they get bored quickly. When dogs get bored, they can begin to exhibit destructive behaviors.
Specifically, bored dogs will try to preoccupy themselves by doing something they have easy access to. For example, a bored Maltipoo may start chewing on furniture or shoes to alleviate boredom. This is not because your dog does not like your style; this is because those items are accessible, and your dog has nothing better to do.
Bored Maltipoos do not just rely on chewing to pass the time; they can also begin barking excessively. There are a couple of different motivations behind this behavior. First, your dog may bark just as something to do. The second, and more common reason, is that your dog is barking to gain your attention. Because of Maltipoos' high intelligence, as well as their steadfast devotion, Maltipoos crave attention and playtime with their humans.
Related: Maltipoo vs. Yorkiepoo and What is a Teacup Maltipoo?
Maltipoo's Boredom
As you can see, several negative behaviors can become a problem when your Maltipoo is not mentally stimulated. However, do not let that deter you from adopting one of these brilliant and beautiful dogs. There are lots of strategies that you can implement to ensure your Maltipoo is getting the mental stimulation it needs. Below, you will find a list of popular games and products to keep your Maltipoo occupied and stimulated.
Related: Maltipoo vs. Cockapoo.
Basic Obedience Training and Tricks
As we mentioned, Maltipoos are extremely easy to train because of their high intelligence. Therefore, teaching your Maltipoo new tricks provides mental stimulation. When you have a young Maltipoo, simple commands such as sit and stay are perfect for keeping them occupied. As your Maltipoo gets older, it will be able to learn more complex commands such as roll over and play dead. Practicing these skills with your Maltipoo will leave them feeling stimulated and happy.
Related: How to Use an E-Collar to Train Your Dog and Best Dog Training Shock Collars.
1. Agility Training
Although Maltipoos do not have exceedingly high energy levels, they still enjoy a good romp around an agility course. The techniques needed to participate in agility exercises are more than just physical; they are mental. This mental stimulation makes agility courses great for Maltipoos. These little dogs will think through the obstacles and burn any excess energy contributing to boredom.
2. Hide and Seek
Hide and seek is not just a human game. This game is a great way to keep your Maltipoo occupied. For this game to be successful, your Maltipoo must already know the command "stay"; once they learn this command, it is easy. First, tell your Maltipoo to stay, then hide somewhere within your house. Once you have found a good hiding spot, let your Maltipoo find you.
3. Food Puzzles
Lastly, food puzzles are a great way to keep your Maltipoo preoccupied. There are many different kinds of food puzzles available to dogs, but they all have the same premise: play with the puzzle, get the treats. Some of the most popular food puzzles are the snuffle mat, release ball, and kong toys. A snuffle mat is a large mat that you can sit on the ground in front of your dog.
These mats consist of a rubber bottom with fleece fabric slips along the surface. Treats are hidden within the fabric, and then dogs can push these strips around, causing them to release treats. Similarly, a treat release ball requires owners to hide treats within it. Then, your Maltipoo will have to maneuver the ball in a way that releases the treats. Kongs are similar to a treat release ball, except in shape. Kongs require slightly more finesse to remove the treats than a treat release ball.
Bring Home a Maltipoo: Best Maltipoo Breeders in California and Maltipoo Rescues for Adoption.
Conclusion For "Are Maltipoos Smart"
As you can see, if you are looking for an intelligent dog, a Maltipoo is a great choice. These dogs are brilliant, easy to train and not to mention adorable. Just remember that with their high intelligence comes specific needs. These dogs need to be mentally stimulated to thrive. Otherwise, they will become bored and misbehave. Luckily, there are lots of fun ways to keep your Maltipoo occupied, leaving you with a happy and well-behaved companion.
For more Maltipoo guides from WeLoveDoodles, you can check out:
To learn more about this breed, watch "Maltipoo Facts" from Dogs Wiz down below: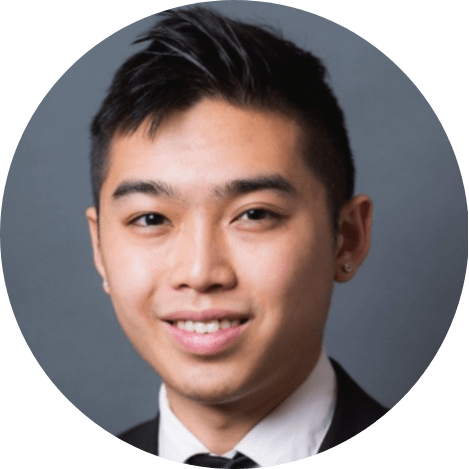 Andy is a full-time animal rescuer and owner of a toy doodle. When he's not saving dogs, Andy is one of our core writers and editors. He has been writing about dogs for over a decade. Andy joined our team because he believes that words are powerful tools that can change a dog's life for the better.
Why Trust We Love Doodles?
At We Love Doodles, we're a team of writers, veterinarians, and puppy trainers that love dogs. Our team of qualified experts researches and provides reliable information on a wide range of dog topics. Our reviews are based on customer feedback, hands-on testing, and in-depth analysis. We are fully transparent and honest to our community of dog owners and future owners.