For new Doodle breed owners, people often wonder why their Maltipoo shedding occurs when they're specifically described as a "non-shedding dog." When adopting a Maltipoo, you might assume that you're in the clear for shedding because, after all, this breed is hypoallergenic. Since this Doodle breed is a mixed between the Poodle and the Maltese, Maltipoos shed very minimally. However, there isn't such thing as a dog not shedding.
When certain dog breeds are described as non-shedding, it usually means that they shed less than other breeds, which is the case when it comes to the Maltipoo. If you're in search of a solution to reduce the shedding of your Maltipoo, then we'll guide you. Since health plays a huge role, maintaining your Maltipoo's health will ensure that shedding stays to a minimum. It's important to note that if your Maltipoo is shedding excessively, it could be a sign of a more significant problem.
Before scrolling down this article, "Why Is My Maltipoo Shedding," we think you might find these guides helpful: Best Types of Maltipoo Haircuts and Best Dog Food For Shedding.
Reasons Why Your Maltipoo is Shedding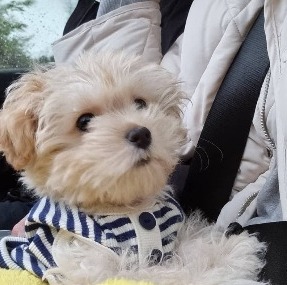 There are numerous reasons why your Maltipoo companion is shedding. Whether you like it or not, you'll have to take action to reduce its fur from spreading around. However, if something doesn't seem normal to you, it's possible that there could be a much bigger health problem. Have you ever noticed that your Maltipoo puppy is softer and fluffier than some of the adult Maltipoos you've met? This is because Maltipoos are born with a puppy coat, which slowly transitions into their adult coat as they grow.
Generally, Maltipoos will lose their puppy coat when they reach 10 to 16 months of age. Its parent breed, the Poodle and the Maltese, both go through this transition, which means that it's entirely natural for all Maltipoos to do this regardless of the Doodle's generation. However, depending on whether your Maltipoo's dominant genes from either the Poodle's side or the Maltese's, it'll determine how much shedding will occur.
If your Maltipoo companion has a Poodle dominant gene, then you'll notice that the shedding will get tangled because of its curliness. In ranking order, the type of coats that'll shed from least to greatest is:
Curly Coat
Wavy Coat
Straight Coat
Since many Maltipoos have a curly coat, then it's likely in between curly and straight. For Maltese puppies, this dog breed has a more gradual transition from puppy coat to adult coat, so if your Maltipoo has a dominant Maltese gene, you might find shedding because of its coatings waviness or sometimes straight. While your Maltipoo is still a puppy, then you might notice some shedding as they age. However, if you notice excessive hair loss in a newborn or older Maltipoo, it might be caused by a particular underlying health condition.
Related: Maltese vs Maltipoo and Maltipoo Rescues For Adoption
Excessive Hair Loss
Generally, Maltipoos lose their puppy coat between 10 to 16 months of age, which means that you'll probably notice hair loss. If it doesn't seem right because of the excessive loss, your Maltipoo puppy might be suffering from a health condition. Often, skin conditions could be the leading cause of Maltipoo's hair loss. These skin conditions could range from a minor issue that'll possibly lead to a more severe health problem. If your Maltipoo's skin isn't healthy from various factors, it could cause your companion's hair to fall out of the follicles.
You can check your dog for skin ailments by gently parting the hair and looking at the skin beneath to find anything off. Keep an eye for specific issues like rashes, discolored areas, severely thin areas, or bald areas. Your Maltipoo might also exhibit excessive chewing of certain parts of its body. It's important to note that the skin problems can be localized to one specific area of the dog but might still result in hair loss across the whole body.
Acanthosis Nigricans
If you suspect that your Maltipoo companion is dealing with a large amount of stress, this could also be the reason why your dog is dealing with more shedding. Many different health problems can contribute to Maltipoo shedding. For instance, if a Maltipoo is suffering from a condition called Acanthosis Nigricans, which can cause its hair to thin and fall out.
Allergies
Your Maltipoo's skin could become irritated when it's exposed to external allergens. Allergies can cause itching and dry skin not only for Maltipoos but every other breed. Like these external allergies, Maltipoos can be allergic to flea bites, which causes extreme irritation and hair loss from constant scratching.
Dermatomyositis
Dermatomyositis is another condition that can affect hair loss in Maltipoos. This is a condition where skin cells become irritated by UV rays, which causes hair loss.
As you can see, numerous different health issues can contribute to Maltipoo's hair loss. Not to mention, regular shedding is likely the possibility. Fortunately, most of these problems can easily be diagnosed and managed if given the proper treatment. Many Maltipoo owners struggle to tell what the actual problem is at times, which is why your best solution is to keep in touch with your veterinarian.
Related: Best Dog Allergy Test
How To Stop Maltipoo Shedding
Remember – if your Maltipoo loses a few hairs, it's usually normal because all dogs have different shedding levels. Although Maltipoos are considered non-shedding dogs and hypoallergenic, they still lose the occasional hair here and there. Don't worry too much about the minimal hair loss. However, contacting a veterinarian would be your best path and solution because they'll understand your companion more. If your Maltipoo is dealing with regular hair loss, then our team at WeLoveDoodles compiled a list of tips to help you out.
Brush Your Maltipoo Regularly
The easiest way for you to ensure that your Maltipoo maintains a healthy coat is brushing it regularly. Depending on which gene a Maltipoo inherited, it could have either wavy or curly hair. It's possible that it could even have straight hair. To prevent hair from spreading around your home, you can use a brush to collect hair ready to fall out. If your companion's hair is matted, it could fall out easier. Additionally, when the fur mats cause dead skin cells to become trapped in your companion's body.
The entrapment of hair could cause irritation, which will cause your Maltipoo to scratch more. This will result in sores and the spread of hair. Brushing your Maltipoo two to three times per week is the ideal amount. This not only helps prevent matting but also ensures that you're not irritating its skin with the brush. If your Maltipoo has a curlier or wavier coat, it's recommended that you use a standard brush/ If your Maltipoo has a straighter hair coat, you recommend that you use a double-sided pin brush or bristle brush.
Bathe Your Dog
Like brushing your dog, it's crucial to find the right balance between bathing your companion too often and not bathing it enough. For a Maltipoo, it's recommended that you bathe them about once a month to prevent dry skin. By following a specific number of baths per month, your schedule will help remove dead skin and dead hair. If you bathe your Maltipoo too often, it'll lead to dry skin, which can result in hair falling off. When your bathing your companion, make sure that you use a shampoo created specifically for dogs with sensitive skin.
Ensure Proper Nutrition
Proper nutrition is a huge factor in maintaining a healthy coat for your companion. Maltipoos should follow a balanced diet that includes:
Protein
Carbohydrates
Fats
Specifically, healthy fats will help maintain a dog's coat. You should give your Maltipoo food with high Omega-3 fatty acids to ensure its healthy and beautiful appearance. If you find that your Maltipoo companion doesn't have enough Omega-3's in it, you can give them supplements as an alternative.
Reduce Your Maltipoo's Stress
Like humans, Maltipoos can become stressed, which will result in hair loss. Additionally, when dogs experience stress, their feelings sometimes manifest in odd behaviors such as excessive licking and biting at their skin. Having strange behaviors such as scratching and doing weird things could cause its hair to fall out of its body. The best way to reduce your Maltipoo's stress level is by creating a routine where your companion will have to adapt. 
Maltipoos that have routines such as feeding at a set schedule, walking and playing will help them know their time of the day. Your companion will know what to expect, which will help reduce its anxiety about the unknown. Additionally, external factors that are inevitable could lead stress to increase. Providing your Maltipoo comfort and love can help maintain its stress level, which will result in a healthier coat and less shedding.
Related: Best Dog Food For a Maltipoo and How Long Do Maltipoos Live?
Conclusions for "Why is My Maltipoo Shedding"
Remember – there is no such thing as a 100% non-shedding dog. If a breed tells you that, then you should think twice and reconsider. Even though Maltipoos are described as non-shedding, it doesn't mean that you won't find hair around your house. It's like saying a cotton ball is impossible to break apart. There are numerous reasons for a Maltipoo to shed. If you have a puppy, expect its coat to change and shed as it transitions into adulthood. This is entirely normal.
However, if you notice excessive shedding or something doesn't seem right in your Maltipoo, then your best solution is to pay a veterinarian a visit for any possible underlying causes. Don't forget that simple tasks such as brushing, bathing, providing the proper dietary needs, and reducing stress could lead to less shedding. With the appropriate care, your Maltipoo will live a long and joyful life.
For more Maltipoo-related content, check out:
To learn more about the Maltipoo, watch "Maltipoo Dog Breed Guide" from Smart Dog Lover down below: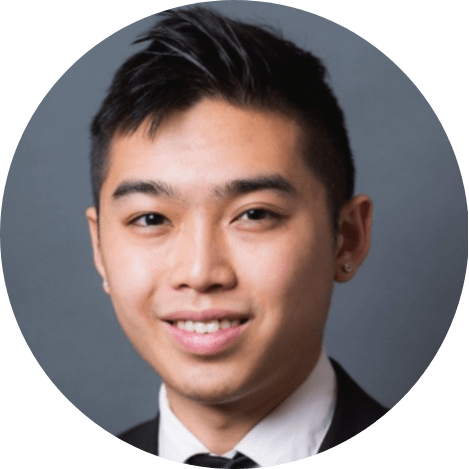 Andy is a full-time animal rescuer and owner of a toy doodle. When he's not saving dogs, Andy is one of our core writers and editors. He has been writing about dogs for over a decade. Andy joined our team because he believes that words are powerful tools that can change a dog's life for the better.
Why Trust We Love Doodles?
At We Love Doodles, we're a team of writers, veterinarians, and puppy trainers that love dogs. Our team of qualified experts researches and provides reliable information on a wide range of dog topics. Our reviews are based on customer feedback, hands-on testing, and in-depth analysis. We are fully transparent and honest to our community of dog owners and future owners.