Adorable, sweet, and loyal, the Maltipoo is a mixed breed between a toy Poodle and a Maltese. This cute little hybrid dog is winning the hearts of pet parents and families across the nation. Maltipoos bring energy and joy into every environment they enter. In addition, they are hypoallergenic and have nonshedding coats, making them great for pet owners who don't like to vacuum or have pet allergies. Now that you've decided you want a Maltipoo, how do you go about Maltipoo adoption?
If you are interested in finding Maltipoo rescues, you will be happy to learn there are shelters across the nation where you can adopt a Maltipoo. I will preface this article by saying that it is difficult to rescue and adopt one of these dogs. They are in extremely high demand, and few people surrender these dogs. However, there are still several Maltipoos that get rescued every year. The list below includes the best Maltipoo rescues in the United States.
1. Doodle Rescue Collective (Nationwide)
Doodle Rescue Collective, Inc. (DRC) is a Doodle rescue group that started in 2008. DRC doesn't operate out of a single facility. Instead, it's more of a group of members nationwide that help work and collaborate to find Goldendoodles a new home. DRC works within a global network of responsible rescues, shelters, foster homes, and veterinarians to achieve their goal of enabling happy lives for as many doodles as possible. They have over 800 volunteers across the United States and Canada who rescue and adopt out Doodles, such as rescue Maltipoos. To date, they have helped over 4,000 Doodle dogs.
DRC sometimes have rescue Maltipoos. It's rare, but they will sometimes have Maltipoo puppies for adoption. You should know a few important things before adopting a Maltipoo from DRC. First, they will not ship your Maltipoo rescue. Second, they will not adopt rescue Doodles to families with children under 10 years old. Also, they do not adopt dogs to first-time dog owners. Be sure to review DRC's adoption policies, procedures, and requirements before applying to adopt a Maltipoo.
The DRC model is a bit unique because they use foster homes instead of putting them in a shelter facility. The dogs are then adopted out to their forever homes in the United States and Canada. They work with people all over the United States and don't necessarily operate out of one region.
Maltipoo Rescue Information:
2. Doodle Rock Rescue (Texas)
Doodle Rock Rescue (DRR) goes into south Texas kill shelters and adopts as many Maltipoos as possible. Sadly, South Texas has one of the highest euthanasia rates in the country. DRR wants to help as many abused, neglected, and abandoned Doodles and other poodle mixes as possible. Many of the dogs they save are found on the streets in critical condition or from high-kill shelters. Since its founding in 2017, DRR has rescued, rehabilitated, and rehomed over 1,200 dogs!
DRR is a 501(c)(3) nonprofit run solely by volunteers. All of their Doodles are placed in foster homes. Here, the foster parents can give them medical care and the love and attention they need to modify negative learned behaviors.
DRR only serves a 350-miles radius of the Dallas/Fort Worth area. This is because they require a home visit as part of their application process, and because they want the dogs close by should an emergency arise. DRR sometimes get Maltipoo rescues for adoption – check their website to find the latest list of Doodle rescues. 
This is a great shelter if you're looking to rescue or adopt a Maltipoo and are in the Texas region.
Maltipoo Rescue Information:
3. Doodle Dandy Rescue (Texas)
Doodle Dandy Rescue (DDR) opened in 2018 with the mission to rehabilitate dogs that have already experienced a lot in their life. DDR not only takes in dogs, but also provides training, rehabilitation, and veterinary care. Once they've undone any potential damage and taught the Doodles to trust again, they find them loving forever homes where the healing can continue.
If there aren't any Maltipoos on their website, keep checking back! In the meantime, peruse the other Doodles at DDR who are searching for the right person to adopt them. DDR even makes videos of each dog, so you can get to know them before you meet them. While they can't know for certain what breed of dog each rescue is, they make an educated guess based on the input of their veterinarians and foster families.
An important thing to know about DDR is they only serve clients within a five-mile radius of the Dallas-Fort Worth area. DDR enforces this radius because you must come to meet your Maltipoo rescue in person. They will not transport dogs for you. If you don't live in or near east Texas, check out the other rescue organizations on our list.
Maltipoo Rescue Information:
4. Poodles and Pals (California)
Poodles and Pals serve southern California, specifically Northern San Diego and Western Riverside counties. They focuses on rescuing Maltipoos, Poodles, and other hybrid breeds. Their organization may be as small, but the hearts of their volunteers are big, focusing on abandoned dogs or those most at risk of euthanasia at local shelters.
The volunteers take pride in matchmaking the dogs with the right families. They consider the environment, temperament of the dog, and the family dynamic when placing dogs like Maltipoos in their forever homes. Poodles and Pals also ensure all medical needs, such as spaying or neutering and vaccinations, are taken care of. They also ensure that any home they place a dog in has the financial means to care for these vet visits in the future.  And as with anyone hoping to adopt or rescue a Maltipoo, you can expect a thorough home visit before bringing your new fur-baby home. 
While this isn't strictly a Maltipoo rescue, they often get doodle breeds that they adopt out.
Maltipoo Rescue Information:
5. Mid-Atlantic Poodle Rescue (Northeast Region)
Mid-Atlantic Poodle Rescue (MAPR) is a volunteer network rescue that finds homes for unwanted or abandoned Poodles of all varieties and mixes. The volunteer network stretches to Maryland, Pennsylvania, and Virginia. MAPR does not own any facility or shelter. They place all their rescue Maltipoos in foster homes across their volunteer network, mostly in Baltimore.
MAPR adopts out their dogs, including Maltipoos, with the best interests of both the adoptee and adopter. First, request an application through their website to start the Maltipoo adoption process. Once you complete the application, MAPR will use your information to match you to the perfect Maltipoo rescue for you. Not all their rescue dogs are listed on their website, and they will keep your application on file until they find the Maltipoo rescue that will be the best fit.
There are a few things you should know before adopting from MAPR. You must live within a two-hour drive from Maryland. MAPR requires a fenced yard if you rescue a Maltipoo for adoption. They don't usually adopt dogs to homes with electric fences but will consider them on a case-by-case basis.
All MAPRdogs have up-to-date vaccinations and are tested for heartworms and Lyme disease. If you live on the East Coast and are interested in Maltipoo adoption, contact MAPR.
Maltipoo Rescue Information:
6. Florida Poodle Rescue (Florida)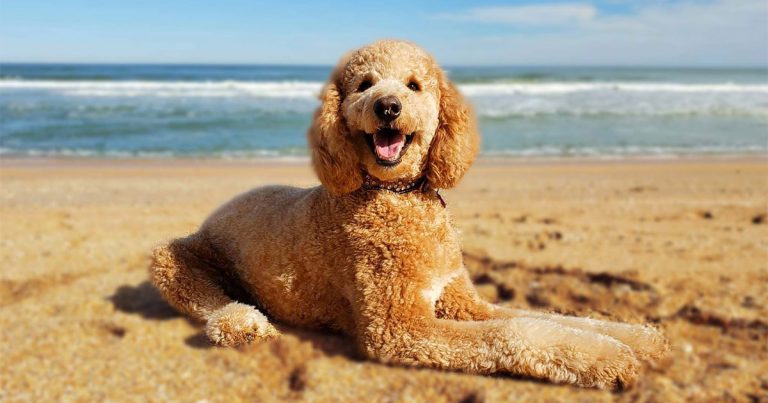 Florida Poodle Rescue (FPR) was established in 1994 and has rescued more than 10,000 Poodles, Poodle mixes (like Maltipoos!), and "Poodle wannabes." This rescue group is dedicated to finding forever homes for Maltipoos and adopting them out.
Patricia "Tricia" Bonati and Martha Harrington founded Florida Poodle Rescue in 1994. Tricia and Martha are dedicated to educating the public about the unique benefits of adopting a Poodle or Poodle mix. 
This amazing organization also provides medical care and covers the expenses for dire health emergencies to help dogs like Maltipoos feel their best and achieve good health. Their adoption process matches dogs with owners based on personalities and other factors. The main goal is to ensure the dog is placed with an owner or family that shows it love and attention. 
Maltipoo Rescue Information:
7. Poodle Rescue Connecticut (East Coast)
This dog rescue is located in Connecticut and serves the surrounding New England States. It's a nonprofit with an excellent track record of giving poodles and poodle mixes a new healthy life. In addition to rescuing and adopting out Maltipoos, they take Poodles and all hybrid Poodle dog breeds.
PRC has tons of experience caring for Poodles and poodle mixes. As part of your application process, they will ask for references from your veterinarian and your groomer! Anyone who has owned a Doodle or has done their research knows how important regular grooming is for your Maltipoo.
Adopting from PRC will cost about $350-600 to help offset the rescue costs. Between 2012 and 2021, they've saved an average of over 100 dogs per year — and they're still going strong!
If you live in the New England area, this rescue is an excellent place to find your new fluffy family member. Ask them if they have Maltipoos available. Otherwise, you can look for other doodles.
Maltipoo Rescue Information:
Adopting a Maltipoo
Many people have decided to adopt dogs like Maltipoos to add companionship, love, and joy to their life. If the first few years of the COVID-19 pandemic have taught us anything, there's no telling how often society will go through periods of quarantine and social distancing. Now that many of us are working and spending more time at home, now is the perfect time to rescue or adopt a dog.
When adopting a Maltipoo dog, you are saving them from loneliness, stress, and euthanasia. Maltipoos are known for their loving personalities and energy for life. They boost the mood in every home. Maltipoos make excellent couch potatoes as well as walking companions. In addition, they are great with children and can keep up with active lifestyles. 
When you adopt a Maltipoo, get ready to be faced with a highly intelligent and fun dog that will melt away your stress and help you and your family feel happy. Maltipoos are known to live up to 10 to 15 years and become a big part of your life. We hope that you find a Maltipoo to rescue.
Is a Maltipoo rescue the best fit for you and your family? 
Some pet parents might rush out to the nearest breeder or pet store to get a Maltipoo, but most wonder if they can rescue this adorable breed from a life of hardship. 
Maltipoos available for adoption at rescue organizations often experience difficult times with previous owners, abuse, starvation, loneliness, depression, fear, and health issues. Unfortunately, many of these dogs come from once-loving families that give them up by letting them roam free on the streets or surrendering them to a shelter (the latter being the preferable option).
Life on the streets is difficult for dogs like Maltipoos because they need to scavenge for food. Being a stray dog is not an easy life; these dogs don't receive love and attention. Some Maltipoos are located in kill shelters and are hours or days away from being euthanized when these rescue groups arrive and scoop them up just in time. 
Maltipoos have an immediate sense of gratefulness towards the rescuers and gradually warm up to people as they are rehabilitated. They soon return to their natural personalities. A safe place to live, food, water, veterinarian care, a soft bed, and loving attention does wonders for these sweet dogs. Once the Maltipoo rescue center or foster family fully completes their rehabilitation, the dog is ready for its forever home. 
Maltipoo Adoption Process
The Maltipoo adoption process is usually easy but requires detailed information on your part since you need to properly care for the dog throughout its lifetime. Common details that are usually required during the Maltipoo adoption process include your name, address, email, phone number, a home visit, financial information, and a few questions to ensure you can provide a loving home for the dog. 
Those who adopt a Maltipoo from a rescue deeply understand the hardships the dog experienced before being rescued. The fact that the dog has had a difficult life so far increases the need for the new pet parent to provide a healthy and happy environment for the dog in a forever home. 
Maltipoo rescues often adjust quickly to their new family and owners. They require a daily schedule of eating, sleeping, exercising, walking, and playing to keep them feeling comfortable and secure. If you can provide a balanced and healthy lifestyle for a Maltipoo while attending to their sensitive emotional needs, adopting is the right choice for you and your family! 
You can get started with the adoption process by contacting any of the dog rescue organizations mentioned earlier. Remember, rescuing a dog is a fulfilling and rewarding experience that forever improves a dog's life! 
Conclusion for Maltipoo Rescues for Adoption
Maltipoo rescues are hard to find, and there is a high demand for these nonshedding and hypoallergenic dogs. It's very difficult to adopt a Maltipoo, but by doing so, you are saving a dog from being euthanized and opening up space for new dogs. We hope you will get on some waitlists for these doodle rescues. Best of luck and have a great life with your Maltipoo rescue!
Other articles you might like:
FAQs about Maltipoo Adoption and Rescues
What is the cost of a Maltipoo puppy (from a breeder) vs. a Maltipoo rescue?
A Maltipoo rescue may range in cost from a few hundred dollars to $1000. The dog might cost on the higher end if life-saving veterinary care had to be administered. However, a rescue dog will rarely cost more than $1000. There may also be discounts for rescued dogs, such as at NorCal Poodle Rescue. They have a  "Senior for Senior" discount if the dog is 10 years of age or older and the human is 65 or older.
A standard Maltipoo puppy from a breeder will range in cost from $1500 to $2500. A toy Maltipoo may cost much more.
Do Maltipoos bark a lot?
Maltipoos are not excessive barkers. They bark about as much as the average dog does. However, as a small dog, they may have a reputation for barking more. If your Maltipoo barks a lot, it may be bored or have anxiety. Have no fear, there are ways to train your doodle not to bark. 
What is the lifespan of a Maltipoo?
As a small dog, Maltipoos tend to live longer than larger dogs. Maltipoos have a lifespan of 12-15+ years.
Are there any downsides to owning a Maltipoo?
Owning a Maltipoo, just like any other dog, is a big responsibility. You shouldn't purchase a Maltipoo if you're constantly busy and can't be home. Maltipoos are sensitive dogs, and leaving your companion alone will lead to separation anxiety. Another downside to Maltipoos, just like any other doodle, is coat maintenance. Check out our article Maltipoo Information, Facts, and Images! (2022) for more information on Maltipoos.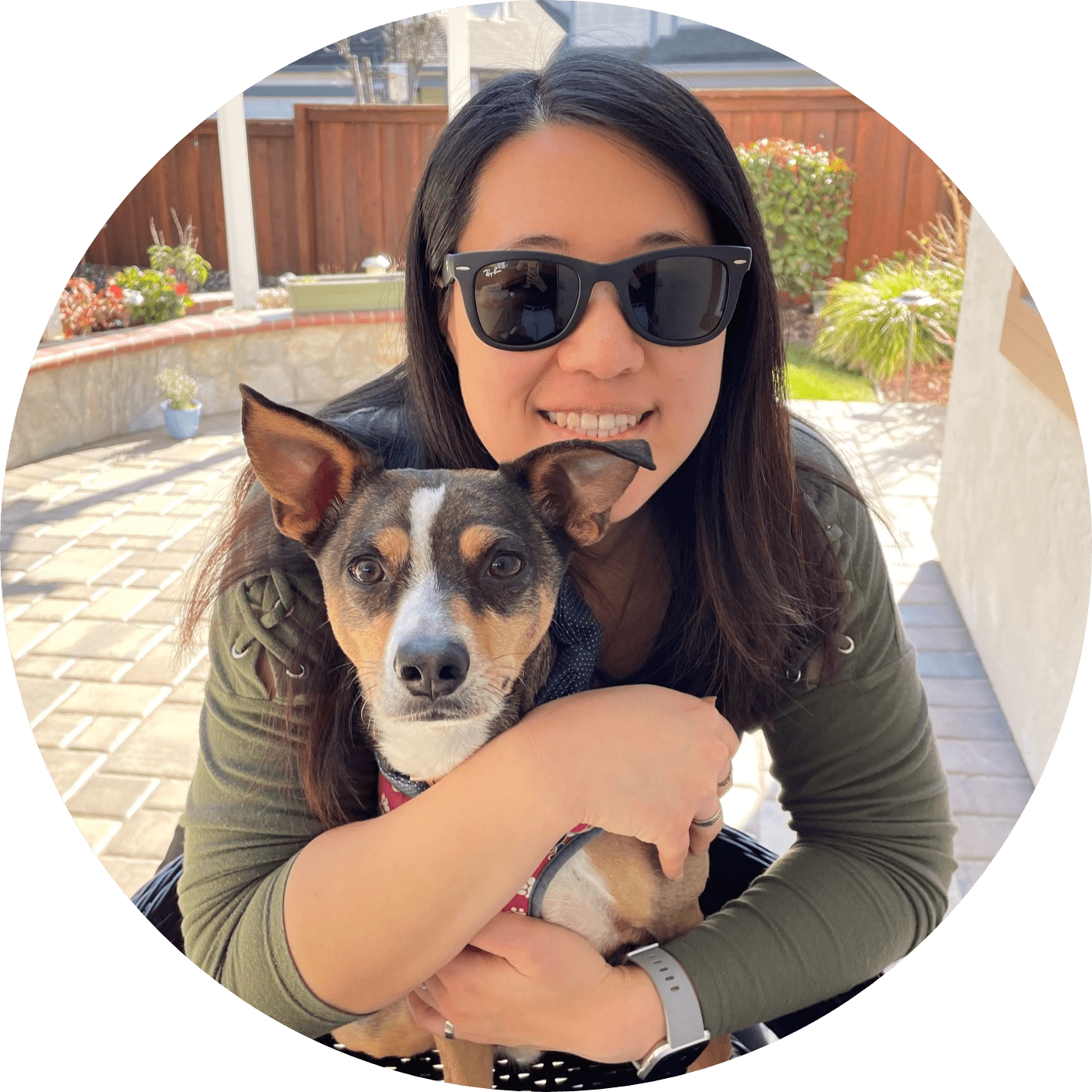 Dr. Sabrina Kong graduated from the Royal Veterinary College in England in 2016 and has been working at a small animal clinic in Northern California since then. She grew up in the Bay Area and got her bachelor's degree from Cal Poly San Luis Obispo. She also became a Certified Canine Rehabilitation Practitioner through a program at the University of Tennessee.
When she isn't in the clinic taking care of her four-legged patients, she enjoys traveling and trying new foods with her friends and her three-legged dog, Apollo. She adopted Apollo from her clinic when he was a puppy with numerous health issues. Dr. Kong truly cares about taking care of animals.