After you have done a ton of research and have decided that a Maltipoo is a breed that you want to add to your family then it is time for the next step. The next step is finding a reputable breeder to purchase your Maltipoo puppy from.  This is actually not as easy as it sounds, as there are many different Maltipoo breeders in California, and there are tons of puppy scams.
Since Maltipoos are a designer dog breed that is in a high price range, there are many unethical breeders that are just trying to make a quick buck. We found several backyard breeders and puppy mills breeding Maltipoos in California just from our basic research.
We have done in-depth research and have found the five best options for Maltipoo puppies in California or that serve California families.  These five breeders of the five breeders that are least likely to be puppy mills.
They are in order from top to bottom.  Least likely to be a puppy mill to most likely based on the website and how many breeds of dogs they deal with. Our goal with this post is to inform the readers of what options are available and give you our honest opinion.
You will find that it is not common for the full price of the Maltipoo puppies to be listed.  Only the deposit is told upfront.  That is because Maltipoo puppies are very expensive.  Usually, the cost of a Maltipoo is $3000 to $6000, depending on the breeder. It is typical to have to contact the breeder for specific pricing.
We hope this guide for the best Maltipoo breeders in California will help you find the perfect puppy to add to your family.  
One of the best Maltipoo breeders in California is Premier Puppies. They are particularly well known for offering one of the best and most interactive puppy adoption experiences.
They have established themselves as one of the most trustworthy sites, as they've helped many families across the country find the Maltipoo puppy they had been waiting for.
Created in Ohio by a group of dog lovers. Premier Pups has helped many puppies find a loving home across the US. They also regularly deliver their Maltipoo puppies to California.
They seek to make use of the internet to connect people and breeders from all over to find the perfect match. All of this is in a very simple process, that takes place within their website.
In the old days, people would go into a shelter with feelings of excitement and anticipation. It was an incredible feeling when you saw the puppy for the very first time. Although in present times the process has evolved into something more electronic, Premier Pups is committed to preserving how you´ll feel when you meet your new puppy.
Company Values
Passion: Everyone in Premier Pups loves to work with

puppies

. They work hard to share them with the world and make people's lives better.

Commitment: When you trust your dog to them, they commit themselves to do the best possible job they can do. It is, after all, a very serious responsibility.

Health: Of all the breeding priorities a puppy should have, health is the most important. When Premier Pups breeds, they do so using the best tests to ensure the

puppies

are ready to enjoy life.
Integrity: When Premier Pups promises to deliver your puppy, they do so with the utmost honesty.

Breeders

will go above and beyond to ensure the puppy is healthy and well.
Premier Pups is offering our readers $250 off a new puppy with code WLD250. This makes their Maltipoo puppies some of the most affordable in California.
Maltipoo Puppy Information:
Size: Miniature Size Maltipoos
Generation: All generations including F1, F2, F2B, etc.
Maltipoo Breeder Details
Maltipoos are quickly becoming one of the most popular doodle dog breeds because of their small size, hypoallergenic coat, and nonshedding features. The demand for bringing home a Maltipoo puppy in California can be challenging. Introducing a Maltipoo puppy into your living environment requires tons of patience because you'll have to fill out an application, get accepted onto the waiting list, and waiting until a Maltipoo breeder gets back to you.
A great source to speed up your process of getting a Maltipoo puppy is through PuppySpot. PuppySpot is a reliable marketplace for dog breeders and families locating the right companion. If you're searching for specific Maltipoo features, you're in luck because PuppySpot allows users to choose particular features. By using a filter for your Maltipoo, you can find numerous results of dogs that are compatible with you. You can select your Maltipoo's age, generation, and even coat color.
If you're still debating on the right dog breed, you can find tons of dogs that are similar to the Maltipoo. You'll save tons of time from applications and waiting for your Maltipoo as a PuppySpot user. They do all the vetting and interviewing of reputable breeders so you can ensure that you are getting a healthy and happy puppy. We highly recommend them if you don't want to wait over 1+ years on a waitlist. They will even ship your Maltipoo puppy to California if necessary.
Maltipoo Puppy Information:
Size: All sizes including teacup, miniature, micro, etc.
Generation: All generations including F1, F2, F2B, etc.
Maltipoo Breeder Details
3. Maltipoo Red in California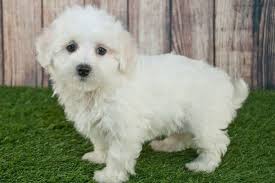 Maltipoo Red is a family breeding operation in Encino that only breeds Maltipoos. They are a small operation and only have puppies a few times a year.  If you buy a puppy from this breeder, you will be given a copy of a purchase agreement. 
This agreement outlines everything you need to know and what comes with the Maltipoo puppy.  They offer a 12-month health guarantee from the date of purchase. The agreement also outlines what is required of the owner if a health issue were to arise.
The puppy also must be seen by a veterinarian within 48 hours of arriving home since they offer a 48-hour guarantee for distemper and parvo. Maltipoo Red does give the puppies the first vaccines and deworming.
You will have to contact the breeder to find out what the full price of the puppies is.  They do tell you that the deposit is $500 and due upon approval.  The balance is due five days before pick up or delivery.
They do claim to have all red puppies, which is a sought-after color in the Maltipoo world. However, they do plainly state that while it is likely that the puppies will all be red and weigh eight pounds or less, they do not make any guarantees. You'll sometimes see lighter-colored puppies throughout their litter.
Maltipoo Puppy Information:
Size: Teacup

Maltipoo

puppies

Generation: First Generation

Maltipoo

puppies
Maltipoo Breeder Details
Location: Encino, CA. Near Southern California in Los Angeles, California. Approximately 140 miles from San Diego, California, and 30 miles from Orange County, California.
Telephone: 310-303-9145
Website: Maltipoo Red Breeder in California
Email: bundleofjoy@maltipoored.com
4. Mystic Creek Maltipoo Puppies 
Mystic Creek puppies are not just a Maltipoo breeder but also a Maltese dog breeder.  We did find on the website that they are not actually located in California but sell puppies to California families all of the time.  They actually have content on their website that is geared towards California families.
This breeder is number two on our list because they only breeder two types of dogs and offer health guarantees as well as have good contact information.  They seem to be a reputable breeder of Maltipoos and will work with families to deliver the puppy. Most of the Maltipoo puppies are the first generation which means that one parent is a Maltese and one parent is a Poodle. 
There are some second-generation puppies as well, but you will have to contact the breeder for more information about that.
They encourage families that are interested to contact them for more information.  The website doesn't tell us the full price of the puppies, but they do say what the deposit is.  Once your application is approved, you will need to pay $500 to reserve your spot or pick your puppy. The remainder of the fees is due before the puppy goes home.
Maltipoo Puppy Information:
Size: Teacup

Maltipoo

puppies
Maltipoo Breeder Details
5. Judy's Maltipoo Puppies in California
While Judy's Puppies is a breeder in Northern California that does breed multiple breeds of small dogs, they do seem to be reputable.  They not only breed Maltipoos, but they also have Maltese, Shih Tzu, Maltishihs, Morkies, Shi-poos, and Shorkies.  Their website says that the breeding adults and puppies are raised in their home kennel-free.
Typically when you see a breeder that has multiple breeds on site, that is a red flag for a puppy mill. But after looking through the website, they do not appear to be a puppy mill.  However, do your research, and if you have any concerns you should directly ask the breeder. If they are honest and forthcoming, that means they don't have anything to hide.  Be on guard if you get vague answers or no answers.
This ensures that the Maltipoo puppies are well socialized and will likely transition to a family easily.  All puppies go home with a health guarantee, first vaccines, de-worming, as well as some first potty training lessons.
For prices and updated availability, they encourage potential owners to contact them if interested. The website says that they have a few litters per year. 
Maltipoo Puppy Information:
Size: Teacup

Maltipoo

puppies

Generation: First Generation

Maltipoo

puppies
Maltipoo Breeder Details
Location: San Ramon, California
Telephone: 925-216-1799
Email: judyopups@gmail.com
6. iHeart Teacups Maltipoos
This breeding operation is not small, and they actually have many different luxury teacup breeds available.  While this is usually a red flag for a puppy mill, they do offer a health guarantee.  You can also make an appointment to go see the puppies if you are interested in a specific puppy or already have a deposit on one.
They do tell you the prices on the website for each puppy.  This is not a one-price-fits-all breeder. Almost every Maltipoo puppy is priced differently based on color and gender.  The least expensive Maltipoo on their website is $5500.  The deposit also changes based on the price of the puppy ranging from $500 to $3000.
The breeder specifically says that the prices are not negotiable.  There are also no puppies on their website that are in the $500 range, so don't ask if that is your budget.  The website is updated regularly as the puppies are spoken for, and more litters become available.  There are almost always puppies available.
They will ship the puppy to where you live, but it does cost extra. The shipping fee is $400 to cover the ticket, health certificate, crate, and handling fees. You can choose to fly to pick up your puppy if you aren't local or drive if you are within driving distance.
Maltipoo Puppy Information:
Size: Teacup

Maltipoo

puppies
Maltipoo Breeder Details
7. Rainbow Sugarbabies (Princess Pet) Maltipoos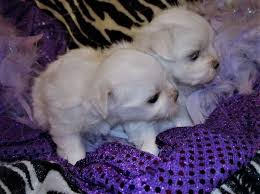 This Maltipoo breeder in California has been in business for nearly 20 years of producing teacup doodle mixes.  They do have their phone number listed on the website, and there is a contact form.  They say that they will return the email or phone call if they miss it.
When you buy a puppy from Princess Pet, you get lifetime support for any questions or concerns you may have regarding the puppy. They also give a health guarantee, first vaccines, and deworming.
One red flag that we found was that there are a lot of pictures of people holding puppies but not really pictures of the parents or the individual puppies.  The first page does have the available puppies, but they are being held.  Also, they don't give much information about the family, breeding stock, or where the puppies stay before they go home.
They do require that you fill out a detailed application before you are approved for a puppy.  At the time of approval, you will need to pay a deposit.  The deposit is $2500 for all of the puppies unless otherwise specified.
The puppies are loved and well cared for as are the moms and dads. Princess Pet also appears to be the place some celebrities get their puppies.
Maltipoo Puppy Information:
Size: Teacup

Maltipoo

puppies
Maltipoo Breeder Details
Conclusion for the Best Maltipoo Breeders in California
Maltipoo puppies are extremely popular, especially in California. It's not uncommon to have to wait 3 to 9 months to get one of these cute hypoallergenic and nonshedding puppies. If you're looking for one of the best Maltipoo breeders in California, we hope that you found our list useful! Please do your own research and request information about the breeders to verify that they aren't a puppy mill or backyard breeder.
Other articles you might like: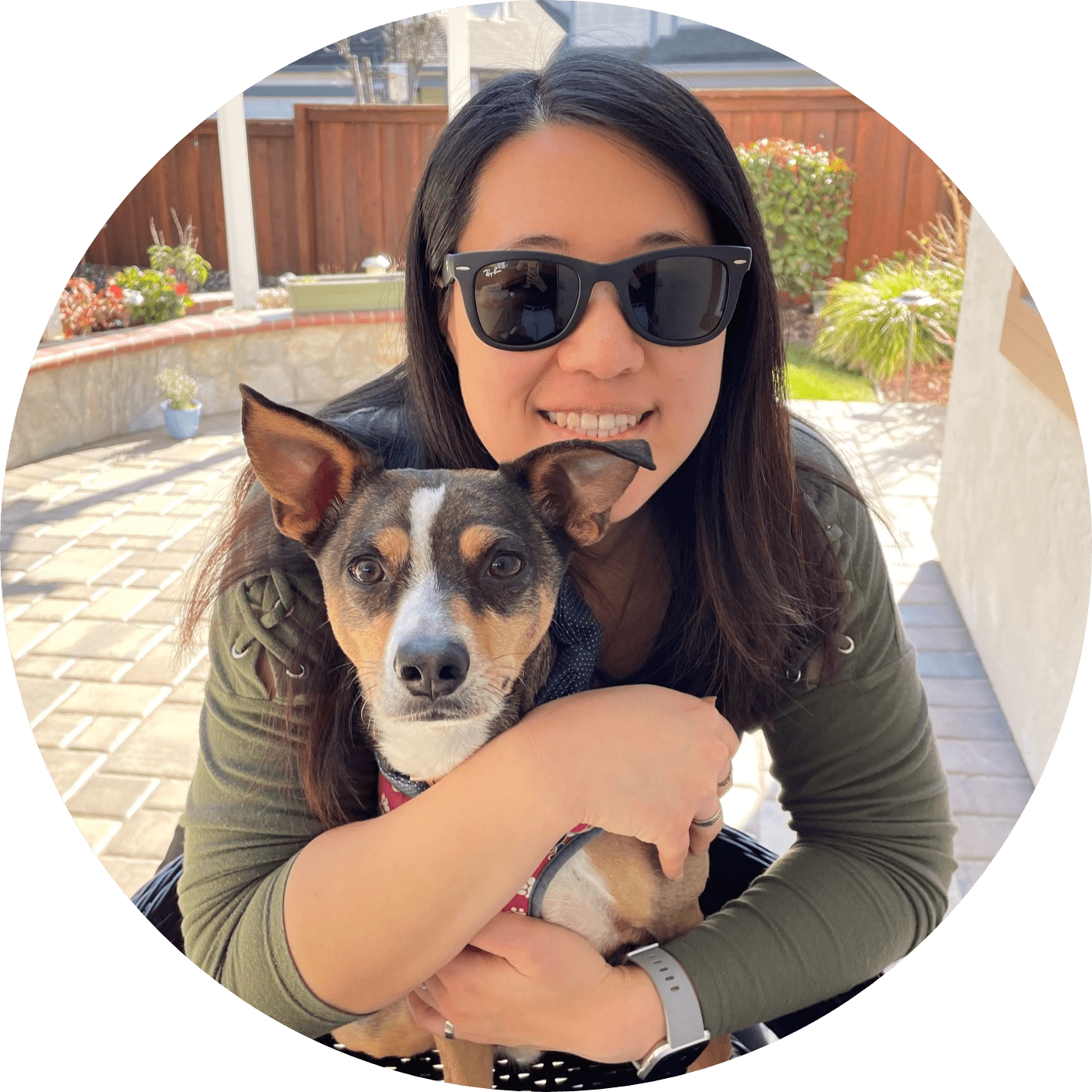 Dr. Sabrina Kong graduated from the Royal Veterinary College in England in 2016 and has been working at a small animal clinic in Northern California since then. She grew up in the Bay Area and got her bachelor's degree from Cal Poly San Luis Obispo. She also became a Certified Canine Rehabilitation Practitioner through a program at the University of Tennessee.
When she isn't in the clinic taking care of her four-legged patients, she enjoys traveling and trying new foods with her friends and her three-legged dog, Apollo. She adopted Apollo from her clinic when he was a puppy with numerous health issues. Dr. Kong truly cares about taking care of animals.