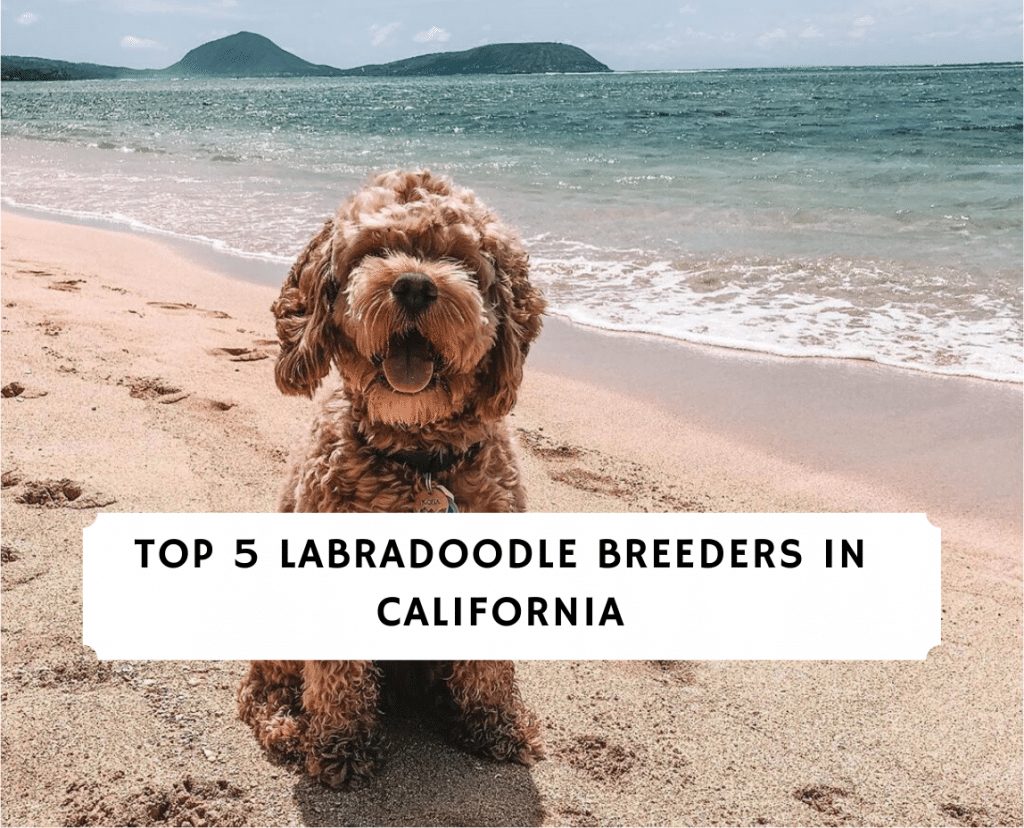 The Labradoodle is a designer dog breed that's created by crossing a Labrador Retriever and a Poodle. They're adorable and hypoallergenic, so it's not surprising that we're seeing an influx of Labradoodle breeders in California as well as elsewhere in the United States. 
The first Labradoodle was bred to be a hypoallergenic guide dog for a blind girl. This designer hybrid dog has become extremely popular within such a short time because they are excellent family pets and therapy dogs too. Labradoodles love to interact with people, and they are most playful when they are surrounded by their pet owners. They shower people and strangers with affection and love.  
If you're in California and are looking to add a Labradoodle to your family, check out our list of the top five breeders in the Golden State. These kennels provide clients with the best quality Labradoodle puppies. Since California such a big state, we have provided Labradoodle breeder recommendations for both northern and southern California.
It's not always easy finding a Labradoodle puppy because of the extremely long wait times – sometimes over a year – that can be so frustrating! People often forget about the high demand for Poodle mixes because of their intelligence and their hypoallergenic coats. You might stumble across Labradoodle breeders during your search but whatthere are typically additional steps to get a puppy like an application and interview. These extra steps still don't guarantee that you'll bring home a Labradoodle companion. You're more than likely to wait for months and possibly even years for your Labradoodle.
PuppySpot is an excellent alternative for you if you want to speed up the process and quickly find Labradoodle breeders in California. The site is a dog-friendly marketplace that'll help you introduce a Labradoodle into your home sooner than ever. During your search for a Labradoodle on the platform, you'll be able to connect with many reputable breeders that are already screened – PuppySpot has a no puppy mill policy.
Whether you want a mini Labradoodle or an older Labradoodle, you'll have the option to select the filters that you want. You can also buy a Labradoodle puppy by its coat color, generation, size, and gender. PuppySpot is a highly recommended marketplace, and they will fly your puppy out to California if needed.
Labradoodle Puppy Information:
Generation: F1, F1B, F2, F2B, and Multi-gen Labradoodles
Size: Mini, Medium, and Standard Labradoodles
Rosebud Australian Labradoodles is a reputable breeder of these crossbred dogs in Southern California. They conduct selective breeding and strive towards enhancing the quality and nature of Australian and American Labradoodles. They specialize in developing Labradoodle puppies that are loving, calm, and adaptable. Not only that, but puppies are also nurtured to be strong enough for jogging, swimming, and walking.
Rosebud Australian Labradoodle puppies believes that every dog should receive the same love as any other member of a family. They go the extra mile to ensure that your puppy is going to be healthy, and take precautions to minimize their chances of suffering from any genetic disease. Also, Rosebud Labradoodle breeders in California look for trustworthy homes for their well-bred puppies and reserve every right to deny adoption to any client if they believe the puppy won't be treated well. 
Labradoodle Puppy Information:
Generation: Multi-gen Labradoodles
Labradoodle Breeder Details:
Location: They breed Labradoodles in southern California and serve the following cities: San Diego, Orange County, Los Angeles, and Riverside.
Address:

3451 Via Montebello,

Carlsbad, CA 92009-8492
3. S
ierra V
ista Labradoodles
Based in Orangevale, California, near Sacramento, this Labradoodle puppy breeder sells some of the highest quality Labradoodles in the state. Their dogs have great temperaments and are extremely friendly with other dogs. Sierra Vista Labradoodle puppies in California love kids and are extremely family-oriented. The Labradoodles that are bred here are extremely smart and sensitive. The puppies also have attractive coats which are hypoallergenic and non-shedding.
These Labradoodles possess characteristics of Poodles and Labradors. They are as strong, brave, and exuberant as Labradors and as meek and lovable as Poodles. Labradoodle puppies are bred using various genetic criteria, chosen carefully from Poodle and Labrador parents. Every dog here is raised with the utmost care and attention.
Labradoodle Puppy Information:
Generation: F1B, Multi-gen Labradoodles
Size: Mini, Medium, and Standard Labradoodles
Labradoodle Breeder Details:
Location: Northern California Labradoodle breeders located near Sacramento.
Address: 8750 Taajanar Ct, Orangevale, CA 95662
Phone Number: (530) 400-5497
Email: info@sierravistalabradoodles.com
4. Elite B
lend Labradoodles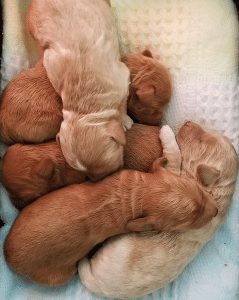 With several years of research, breeding experience, and expertise under their belt, the Elite Blend Labradoodles team members are among the finestLabradoodle breeders in California. They have set a standard on how Labradoodles must be developed and nurtured. Besides producing quality litters of Labradoodles, they train their dogs, starting from an early age. Located in Citrus Heights, California, this breeder was specially created for providing dogs with quality services and therapy.  
Elite Blend nurtures Labradoodles very carefully, taking care of their needs and developing them into extremely lovable, harmless, family-friendly companions. Their Labradoodle puppies are a product of love and care; the kennel has highly committed members working under their program.  Elite Blend Labradoodles has locations  in various parts of California.
Labradoodle Puppy Information:
Labradoodle Breeder Details:
Location: Northern California Labradoodle breeders. North East of San Francisco. East of Sacramento. They also have another location in Southern California that is smaller.
Address: Citrus Heights, California
Phone Number: 916-871-9787
Email: INFO@ELITEBLEND.COM
5. Love A Labradoodle
At Love A Labradoodle, selective breeding methods are practiced to ensure the development of healthy and good-natured puppies. They make sure that their puppies are given the necessary care, in addition to vaccinations, wormers, and a microchip for safety.   
Located near Los Angeles, California, Love A Labradoodle is a top-class breeder specializing medium and miniature-size, quality Labradoodle puppies, which are people-friendly and hypoallergenic. Their experienced team is always striving to take better care of their puppies. They raise them with utmost dedication and love so that the puppies grow up to be happy and healthy companions. 
Labradoodle Puppy Information:
Generation: F1B and Multi-gen Labradoodles
Size: Medium and Standard Labradoodles
Labradoodle Breeder Details:
Location: Southern California Labradoodle puppy breeder. North East of Los Angeles. Close by Victorville, California.
Address: Heath Creek Dr, Wrightwood, CA 92397
Phone Number: (951) 295-9393
Email: cindy@lovealabradoodle.com
Website: Love A Labradoodle Breeder
6. ASD Companion Doodles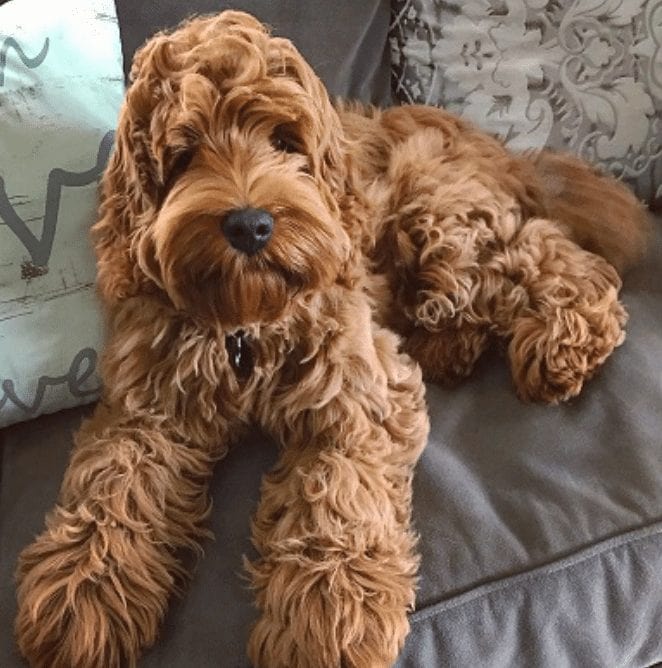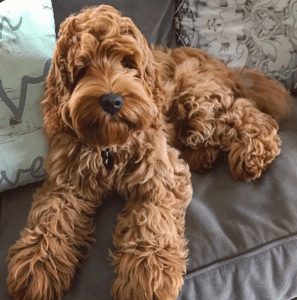 ASD Companion Doodles is last on our list of the best Labradoodle breeders in California. Their puppies are well known for their temperaments, lovable nature, and adaptability.  They nurture their puppies with everything they need, taking care of their health and growth but also introducing the puppies to textures, stimulation, sounds, sports, and experiences. This helps your puppy transition into family life more easily. 
As you may have assumed, the ASD family has kids with special needs. Therefore, each little puppy is given extra TLC to ensure that he or she makes a wonderful companion dog. 
You'll need to place a $500 deposit to reserve your dog; the balance (usually around $2,500) is due before you bring your puppy home with you. Puppy travel is available for an additional fee if you don't live close to the Sacramento breeder. 
Labradoodle Puppy Information:
Generation: F1B and Multi-gen Labradoodles
Size: Mini, Medium, and Standard Labradoodles
Labradoodle Breeder Details:
Location: 30 minutes east of Sacramento, California. About two hours from San Francisco, California.
Address: Sacramento, CA 95821
Phone Number: (916) 580-8040
Email: ASDCompanionLabradoodles@hotmail.com
Website: ASD Companion Doodles of California
How to Choose between Labradoodle Puppies in California
The rate at which people are buying and adopting Labradoodles makes them extremely high in demand. Not only are the dogs friendly with people, but they also adapt themselves easily to other pets and dogs. In addition, they love children and are intuitive and intelligent dogs. 
Since California is such a large state, we created this list of the top Labradoodle breeders in California. On the other hand, how do you choose reputable Labradoodle breeders in California? Our top tips for choosing a Labradoodlepuppy are as follows: 
Labradoodle health checks. Make sure that the Labradoodle breeder provides health checks for parent dogs. Labradoodles are susceptible to several genetic diseases, so it's important to make sure the parent dogs are healthy.
Health guarantee. Most Labradoodle breeders in California will provide some sort of health guarantee on their puppies. This ensures that the breeder is confident in the health of their dogs.
Reputation and reviews. It's important to make sure that each Labradoodle breeder has reviews or testimonials for their puppies. You don't want to purchase from the first litter of Labradoodle puppies because there are always lots of mistakes made raising the first litter.
Conclusion for Top 5 Labradoodle Breeders in California
Choosing the right Labradoodle breeder in California is important because puppies are a long-term investment. You want a healthy Labradoodle puppy that is going to have a good temperament and personality. Our list of the top Labradoodle breeders in California will give you a great start in your search for a reputable breeder!
Garrett loves animals and is a huge advocate for all Doodle dog breeds. He owns his own Goldendoodle named Kona. In addition, he volunteers at the Humane Society of Silicon Valley, where he fosters dogs and helps animals. Garrett enjoys writing about Doodles and believes that dogs can teach humans more about how to live than humans can teach a dog.
Why Trust We Love Doodles?
At We Love Doodles, we're a team of writers, veterinarians, and puppy trainers that love dogs. Our team of qualified experts researches and provides reliable information on a wide range of dog topics. Our reviews are based on customer feedback, hands-on testing, and in-depth analysis. We are fully transparent and honest to our community of dog owners and future owners.