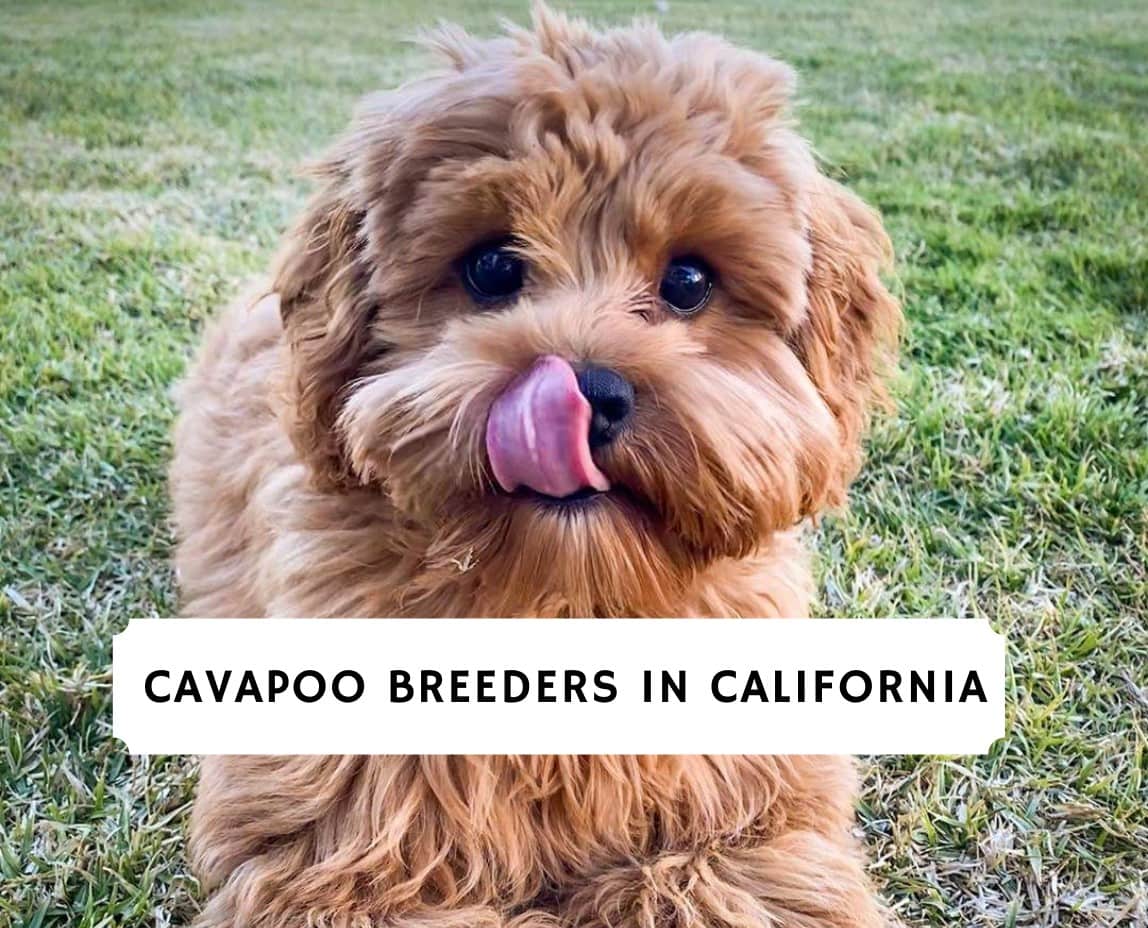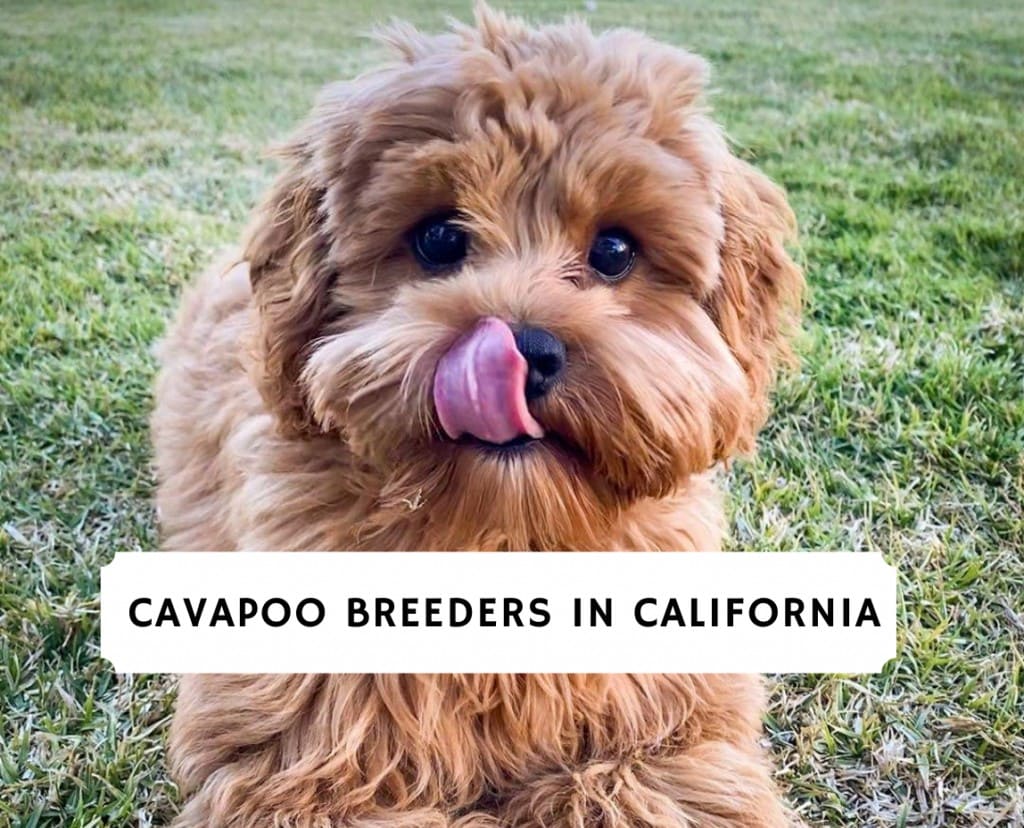 Cavapoos are among the most sought-after dog breeds in America. They are lovely hybrid dogs that are created by crossbreeding a Cavalier King Charles Spaniel with a miniature or toy Poodle. Cavapoos are bred for their calm, loyal, and friendly nature. So if you are looking for a smart companion that will cuddle you, a Cavapoo should be your go-to breed.
If you are looking to purchase a Cavapoo in California, you must do due diligence before buying a puppy that will live 10+ years. You should not trust any seller just because they claim to sell Cavapoos. Fortunately, we are going to walk you through some of the best Cavapoo breeders in California.
To be honest, there aren't many Cavapoo breeders in California that didn't look like puppy mills or backyard breeders. Please do your own thorough research and make sure to ask any potential breeder for health testing, their health warranty, and ask questions about the parent dogs.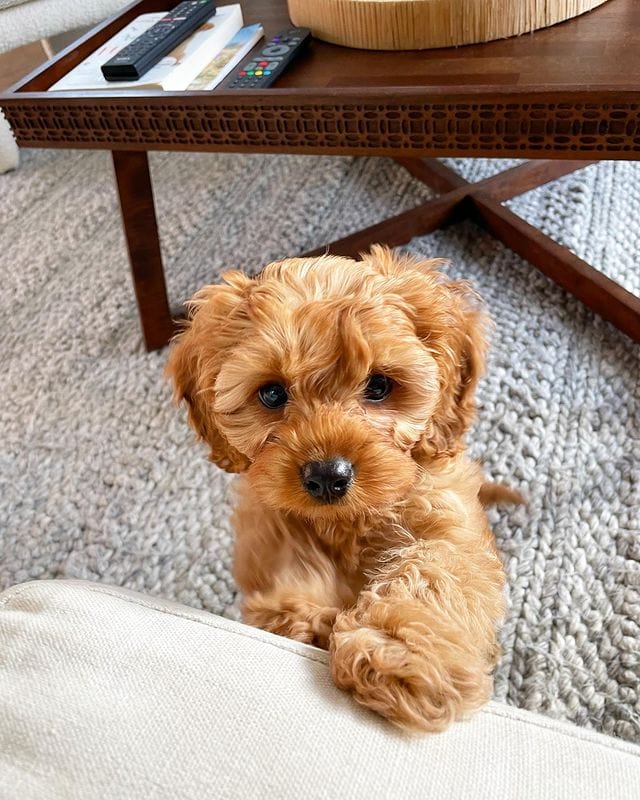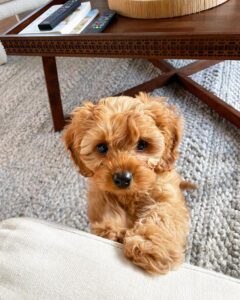 Update (3/25/2022): Premier Pups is offer our readers a $250 discount of a new puppy with code WLD250. They are also relatively affordable compared to some of the other Cavapoo breeders on our list.
Premier Pups strives to provide the best Cavapoo puppy adoption experience in the country. They recognize and celebrate their puppies' positive impact on people's lives.
You can visit their facility in Johnstown, Ohio, but don't get confused as they regularly sell their Cavapoo puppies to California. It doesn't matter where you live in the country; you can get puppies from them at your doorstep. They are specialized in miniature and teacup breed Cavapoo puppies for sale.
Their experienced team takes care of the smooth pick-up, transportation, and transition of your little buddy. Apart from that, you also get a proper 10-year health guarantee, pre-screen blood test, insurance, and a ready-to-go-home puppy.
Moreover, their Cavapoo puppies come from responsible and caring breeders who have an immense passion for dogs. No puppymill or backyard breeders are allowed to join their network. You can rest assured that you will be getting a healthy and happy Cavapoo puppy in California with a 10 year health gaurantee.
Cavapoo Puppy Information
Generation: All generations
Size: Teacup and Mini Cavapoo Puppies
Cavapoo Breeder Details:
2. Creekside Puppy Adoptions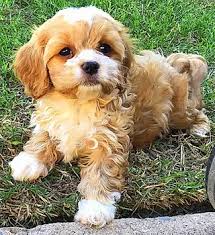 Creekside puppy adoptions is a family of breeders located in central Illinois, but they ship their puppies to California, and we highly recommend them. The owner, Clint Herschberger, was born and raised in a farm setting and been involved with puppies and breeding his whole life. He has been passionate about dog breeding since Day 0 and raises puppies as a family with his wife and children. Creekside Puppy Adoptions has a mission to improve the Cavapoo breed so they can provide our customers with exceptional and healthy puppies for generations to come. To do that, Creekside Puppy Adoptions focuses on the health of each puppy and the well-being of the parent dogs.
They strongly believe that healthy parents create healthy Cavapoo puppies. They treat all of their Cavapoo puppies for sale as if they were family, and they are socialized with children as well. Having a puppy grow up around children helps ease their stress and anxiety when they transition to a new home with kids. They also pride themselves in making health their top priority. They take each Cavapoo puppy to the veterinarian at 7 weeks of age to get a clean bill of health before they go to their forever homes.
The Cavapoos at Creekside Puppy ranges from 8-15 lbs when they are fully grown. They also offer shipping for their Cavapoo puppies all around the United States including California. Prices do vary based on the destinations. Make sure to check out their page for all of their designer dog breeds that they have to offer. We've personally talked with Clint and love his breeding practices.
Cavapoo Puppy Information
Generation: F1 Cavapoo Puppies
Size: Miniature / Medium Cavapoo Puppies
Cavapoo Breeder Details:
Buying a Cavapoo from PuppySpot is convenient and fast since they screen all their breeders. Additionally, PuppySpot has short wait times and only chooses only the highest quality Cavapoo breeders using a 200 point inspection that is approved by the American Kennel Club (AKC)! They don't just screen for health or temperament purposes but also because they want happy customers – they have over 220,000 of them! You'll notice that several breeders on our list have a wait time of 6+ months, but you can get your Cavapoo within 1 month from PuppySpot since they are a network of breeders.
It also doesn't matter where you are located in California since PuppySpot has its own airline that safely transports its dogs. They have also given our readers an exclusive promotion code (WLD100) for $100 off a new puppy. We hope you enjoy your new future Cavapoo and we highly suggest you check out PuppySpot.
Cavapoo Puppy Information
Generation: All generations including F1, F1B, F2, F2B, and Multi-Gen
Size: Small, Medium, and Standard Cavapoo Puppies
Cavapoo Breeder Details:
4. Golden Heart Doodles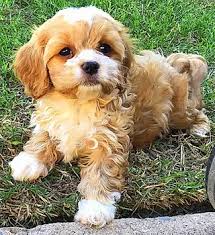 Golden Heart Doodles is one of the most reputable Cavapoo breeders in California. The owner has been a breeder for over 30 years, and he's had a lot of experience with several different dog breeds. His experience with various breeds is what motivated him to crossbreed Cavaliers with Poodles to create Cavapoos. According to his experience, Poodle hybrids are great because of their non-shed and hypoallergenic coats. In addition, crossbreeding the Cavalier to a Poodle helps eliminate the possibility of serious hereditary diseases through a genetic trait called Hybrid Vigor.
Unlike most breeders, Golden Heart Doodles concentrates on two hybrid dog breed types, which are the Cavapoos and the Cavapoochons. This breeder prefers to operate his business on a small scale so that they can give each dog enough care.
Their Cavapoo puppies are born and raised in a home. Moreover, this breeder values Cavapoo puppy socialization more than anything else. You can rest assured that Golden Heart Doodles will send you a well-balanced, loving puppy that has some early stimulation.
This breeder is serious about their dogs' welfare, which is why they subject all parent dogs to genetic testing. At least none of their puppies will carry any possible genetic diseases associated with the breeds. Additionally, all the Cavapoo puppies come with a 3-year health guarantee for congenital and genetic health conditions.
When it comes to the issue of pricing, Golden Heart Doodles are quite reasonable for the cost of a Cavapoo. They sell male puppies for $2500 and females for $3000. You will be required to deposit $300 if you wish to reserve a Cavapoo puppy. The deposit will be deducted from the final price as you collect your puppy.
Cavapoo Puppy Information
Generation: F1 and F1b Cavapoo Puppies
Size: Small & Medium Cavapoo Puppies
Cavapoo Breeder Details:
Location: Elk Grove, California. This is located in Northern California very close to Sacramento, California. Approximately 100 miles from San Francisco, California, and the Bay Area.
Website: Golden Heart Doodles
Email: [email protected]
Telephone: (209) 380-3911
5. Cee Cee's Puppy Palace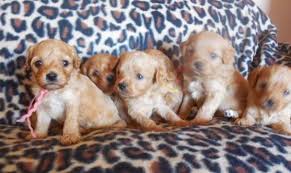 Cee Cee's Puppy Palace is yet another reputable Cavapoo breeder in California. They are based in the Central San Joaquin Valley, California, and they have been around since 2006. This breeder is a good place to purchase your first Cavapoo puppy because they follow the highest breeding standards. Cee Cee's Puppy Palace is run by a retired couple that treats these Cavapoo dogs as family.
According to their website, they own seven breeders, which include a Poodle stud and six breeding female Cavaliers. They have their breeders and puppies posted on their website and Facebook page as well. The good thing with Cee Cee's Puppy Palace is the fact that they are always posting up to date pictures of their pups and parents.
As is the norm with reputable breeders, Cee Cee's Puppy Palace raises their puppies in the house. Besides, they also socialize them before they place them in their respective homes. If you are lucky enough to secure a puppy from this breeder, you will get a blanket that has mom's scent on it.
The puppies from Cee Cee's Puppy Palace are always in high demand. You will have to wait for almost a year after submitting a request a purchase a Cavapoo puppy. All their Cavapoo puppies are sold for $2,250. Also, it is good that you know that this breeder does not ship their puppies. Fortunately, they can have them delivered to you as long as you live near San Joaquin Valley or are willing to drive there.
Cavapoo Puppy Information
Generation: F1 and F1b Cavapoo puppies
Size: Mini, Medium, and Standard Cavapoo puppies
Cavapoo Breeder Details
Location: Central San Joaquin Valley, CA. Located in Northern California. Approximately 45 miles from the San Francisco Bay Area and 60 miles south of Sacramento, California.
Website: Cee Cee's Puppy Palace
Email:

[email protected]

Telephone: 559-281-2868
Cavapoo Puppies In California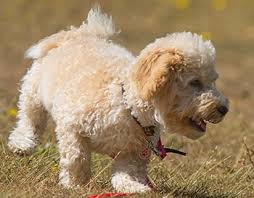 Cavapoos are known to be intelligent, affectionate, calm, and friendly dogs. They are a great choice for those who are looking for family dogs that aren't going to be aggressive. Moreover, they are quite easy to socialize with kids. However, you should be extra vigilant before purchasing or adopting a Cavapoo puppy due to several puppy mills and backyard breeders.
It would be best if you also tried to understand the puppy's health and genetic history before purchasing them. Also, ask the breeder to provide any other necessary details that will help you raise your new Cavapoo puppy.
How to Choose a Cavapoo Breeder in California
Choosing a reputable Cavapoo breeder in California is not a walk in the park. Most of the websites you'll come across are either brokers or puppy mills who are looking to make quick cash. Most backyard breeders and puppy mills do not care about their Cavapoo puppies; they are more likely to sell unhealthy dogs for the sake of money. 
Use these tips whenever you are looking for a reputable Cavapoo breeder in California:
Research thoroughly – Today, it is much easier to get information on various breeders online. You just have to befriend Google to find the answers you are looking for. Reputable breeders will have all their information available online. Avoid dealing with breeders who look shady.
Read Testimonials/Reviews – You can tell whether a breeder is legit or not by reading testimonials and reviews. The best breeders will have positive reviews from clients who have bought puppies from them.
Visit The Breeders – Before you cut any deals with a breeder, ask them if you can visit their farm. At least you will get to see the conditions in which the dogs are raised. A legit breeder should allow you to visit their location if they have nothing to hide.
Where Do You Find A Cavapoo Breeder In California?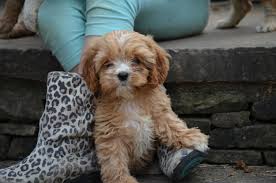 You can pick from the two breeders we've discussed in this article or choose to go with breeders that you've researched. Just make sure you are not dealing with puppy mills or scammers. Some websites might pose as breeders, but they are just after your deposit.
Conclusion For Cavapoo Breeders in California
There you have it – the ultimate list of Cavapoo breeders in California. Both breeders have proved to be reliable, and they have helped so many families get awesome Cavapoo puppies. Make sure you get on their waiting list as soon as you are ready to add a new pet to your home.
Other articles you might like: