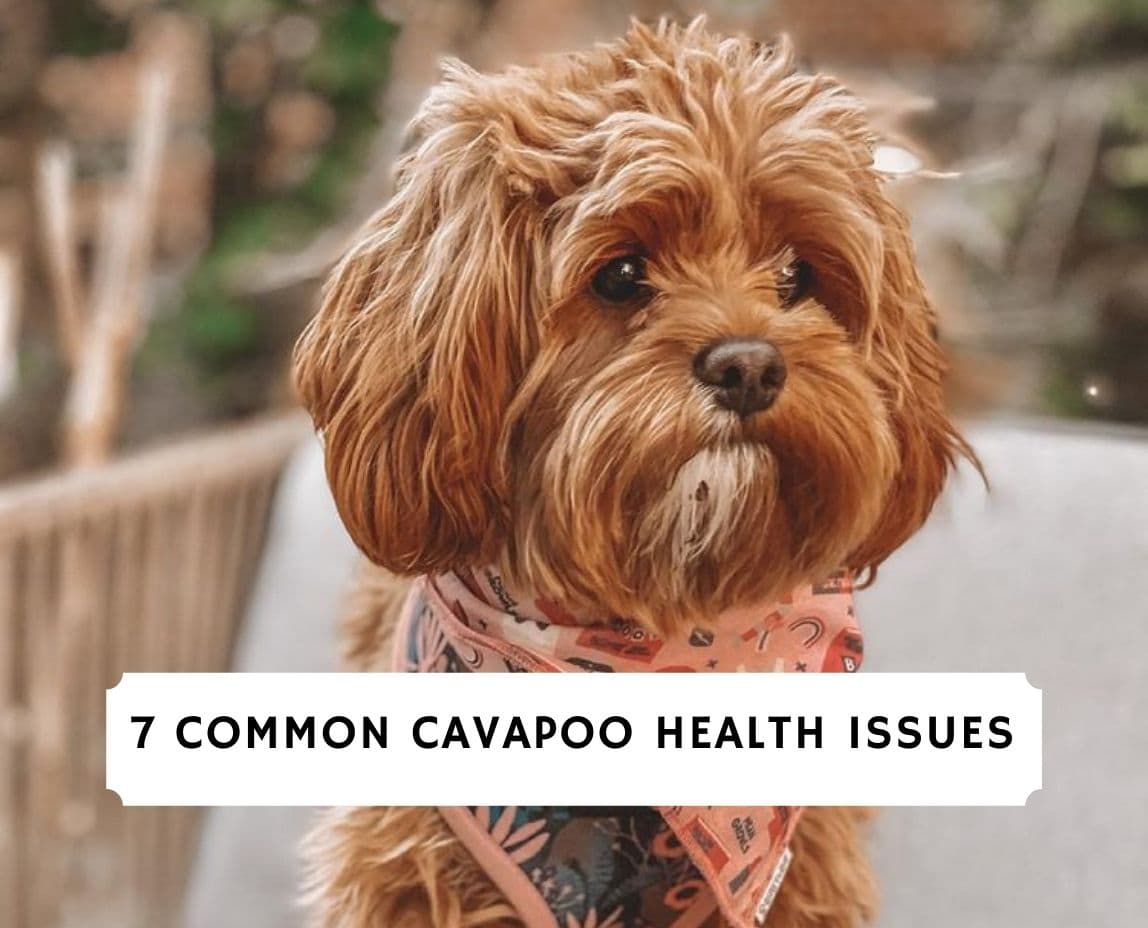 Every pet owner wants to ensure that their beloved companion is as healthy as possible. Some breeds are more prone to certain health issues than others. How does the Cavapoo stack up against other breeds? Understanding the health issues that Cavapoos are prone to can help you to anticipate your dog's needs better and prepare for the future. You can ensure that you get treatment and testing for these issues as early as possible so that your dog can live a long and healthy life. 
The good news is that Cavapoos are generally healthy animals. Because they are crossbred, they tend to be less susceptible to some of the genetic issues seen with purebred dogs. Whether you already own one or are just researching the breed, here is everything you need to know about the most common Cavapoo health issues.
Related Articles: Cavapoo Dog Breed Guide and Are Cavapoos Hypoallergenic?
1. Syringomyelia 
Syringomyelia is a serious condition that Cavapoos can have passed on to them from their Cavalier parent. A high percentage of Cavaliers develop this condition, so you should be aware of what to look for. This condition occurs when cavities around the dog's spinal cord develop and begin to fill with fluid.
Syringomyelia typically occurs in an area near the brain, making the neck an extra sensitive spot. If you notice your dog flinching when your pet in this area, it might be time to take them to the veterinarian for a closer look via an MRI or a CT scan. Other symptoms include your Cavapoo holding their head in a certain position to prevent pain, sleeping with their head up, or pain in certain positions.
2. Addison's Disease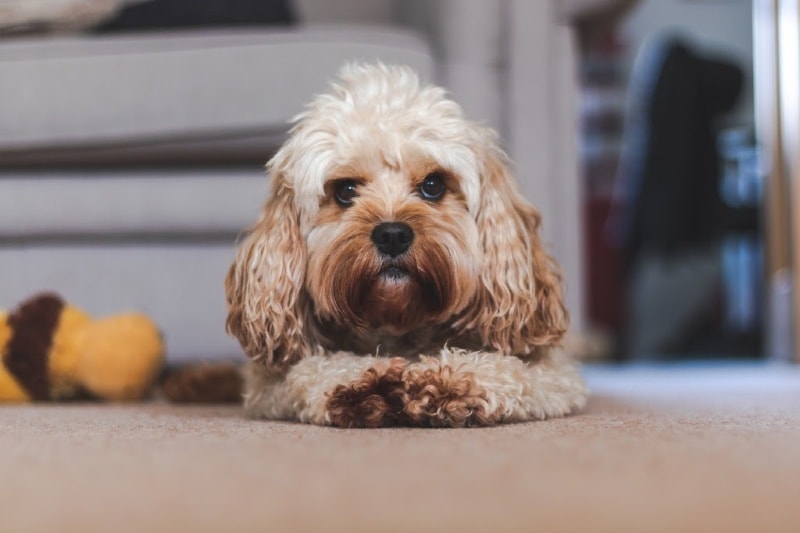 Addison's Disease is a particularly concerning condition that occurs when the adrenal glands do not produce enough hormones. In particular, they tend to produce lower amounts of aldosterone and cortisol. These two hormones are responsible for helping to regulate the internal organs of your Cavapoo, and low levels can take quite a toll on the dog's overall health. 
Unfortunately, this is not a disease that is readily apparent in Cavapoo puppies. Many dogs do not display symptoms until they are young adults. 
The symptoms your dog experiences may not even be that alarming at first. For example, many dogs with Addison's Disease tend to lose their appetite, experience nausea and have other gastrointestinal issues. They also tend to have issues with control over their motor skills. Stress or anxiety could present itself. As you might imagine, it can be difficult to pinpoint Addison's Disease with relatively minor symptoms like these. 
If you have any concerns about these recurring symptoms, you should follow up with your veterinarian. Medications and hormone replacement therapy can help. It's one of the more common Cavapoo health issues.
Related: Do Cavapoos Shed?
3. Mitral Valve Disease
Mitral valve disease is another very serious condition that can lead to an untimely death in Cavalier King Charles Spaniels. Cavapoos are at a reduced risk of this health issue, but it could still strike.
Mitral Valve Disease typically leads to heart failure or congestive heart failure. Take note if your active Cavapoo develops an aversion to running or playing. If they seem short of breath or are having difficulty breathing, it could be a sign that they have Mitral Valve Disease. 
4. Epilepsy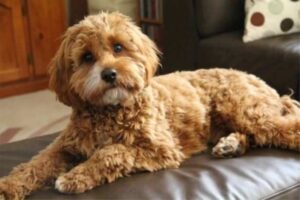 Epilepsy is a common problem in both Poodles and Cavalier King Charles Spaniels. This condition is marked by seizures that can present in a number of ways. Your Cavapoo may have erratic movements such as twitching or paddling of the limbs. During these episodes, they may bark or cry out more than is normal for them. Other dogs may just space out beyond their typical laid-back personality. 
In either episode, it is possible that they will urinate or defecate. It is important that you take note if your housebroken Cavapoo suddenly begins to do this in the house. It could be the sign of a seizure. 
5. Hip Dysplasia
Another issue common to both parents is hip dysplasia. This is typically a hereditary condition, but your Cavapoo's weight can play a role in it as well. Overweight dogs tend to have a higher chance of developing hip dysplasia, and dogs who have a more physical activity before their bodies are fully developed. If your dog has this disease, it means that the hips were formed abnormally, which causes arthritis and painful joints. It can be identified through X-rays. 
Take note of how your dog moves around. If they frequently swivel their hips while running, it might be a sign that they are in pain. Your dog may also struggle with standing up after lying down or with common movements such as climbing the stairs to your home. 
6. Progressive Retinal Atrophy
Poodles are particularly prone to developing progressive retinal atrophy or PRA. This inherited condition will eventually lead to blindness, but it should be noted that it is not painful for your Cavapoo. As you might expect, this disease occurs when the retina begins to deteriorate over time. The early stages of PRA typically show up as night blindness. 
Along with this condition, many Cavapoos are also prone to developing cataracts. The lens of the eye will become cloudy and have a frosted look to it. 
7. Luxating Patella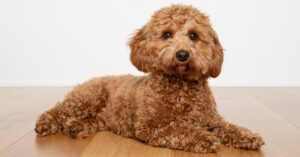 While not necessarily specific to Cavapoos, many small breed dogs are at risk for developing a luxating patella. Typically, the kneecap sits in the joint with some movement as the leg extends during walking, running, climbing the stairs, and more. With this condition, the knee is unable to extend because it is continuously dislocated. 
Oftentimes, it is caused by a groove that is too shallow to properly hold the kneecap. It can be corrected with surgery to fasten the kneecap in place or to deepen the groove.  
Conclusion for 7 Common Cavapoo Health Issues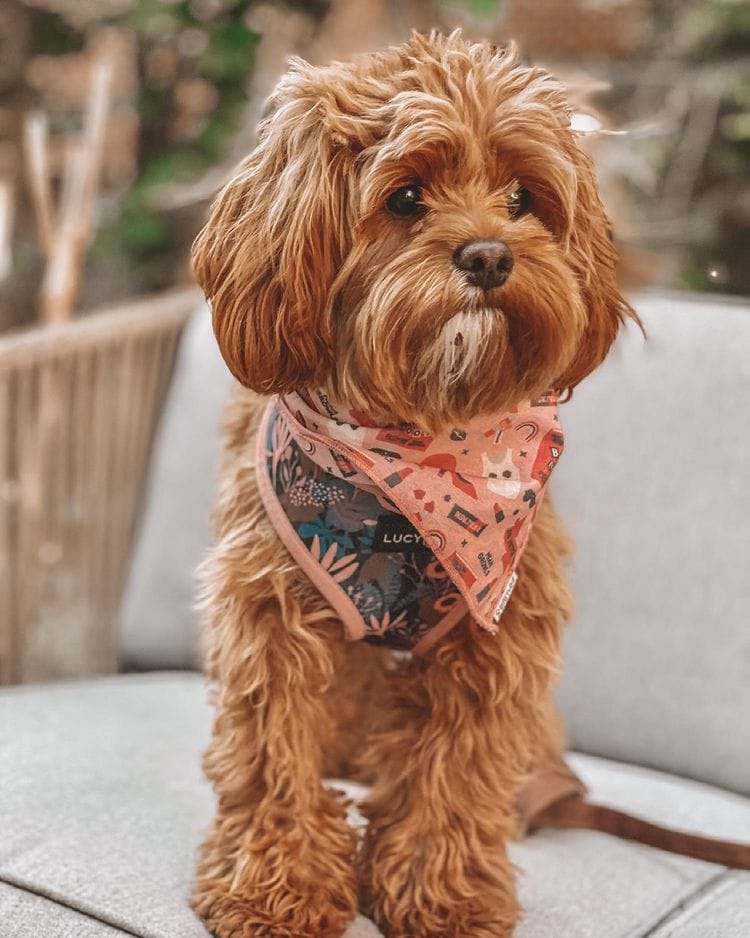 No matter what breed you get, every dog is going to be prone to certain health conditions. Knowing the potential Cavapoo health issues upfront can help you be proactive in treating some of these common conditions. 
If your pup experiences symptoms of any of the above, make sure to take them to an experienced veterinarian who can recommend the best treatment options for them. Many of these conditions can be treated with surgery or medication, so don't be shy about asking how you can improve your canine's quality of life! 
Other articles you will like:

Dr. Chyrle Bonk received her veterinary degree from Oregon State University in 2010. She has been practicing in a mixed animal clinic in rural Idaho ever since at Clearwater Valley Veterinarian Clinic. When she's not busy writing, treating animals, or working on her cattle ranch, she may be found somewhere in the Idaho wilderness with her husband and kids. Dr. Chyrle Bonk is a writer for We Love Doodles and verifies that the information we post is accurate the up to date! She is also an advisor and editor.
Why Trust We Love Doodles?
At We Love Doodles, we're a team of writers, veterinarians, and puppy trainers that love dogs. Our team of qualified experts researches and provides reliable information on a wide range of dog topics. Our reviews are based on customer feedback, hands-on testing, and in-depth analysis. We are fully transparent and honest to our community of dog owners and future owners.