In this guide, our team at We Love Doodles did our research and compiled a list of dog breeds that don't shed for you to check out. We love dogs, but sometimes owning a dog, or any other pet for that matter, becomes quite the hassle.
Dogs tend to shed, which means you have pet fur all over your house, and it's like a never-ending mess that you can't keep up with. Or is it? There are a lot of dog breeds out there that are known to shed less, or perhaps not shed at all.
Not only will you not have to worry about the shedding mess, but you also will have a hypoallergenic dog that is much less likely to trigger allergic reactions or tendencies from dander and pet hair left throughout the home. This guide will look at the healthiest dog breeds that don't shed. Let's get started.
Before scrolling down this list of healthiest dog breeds that don't shed, check out these recommendations: Indoor Dogs That Don't Shed and Best Medium Non-Shedding Dog Breeds
1. Maltese
First on this list of healthiest dog breeds that don't shed is the Maltese. We know what you're thinking. When you look at the Maltese dog, they have a lot of hair, so you assume they will shed a lot.
Here's the thing, though – they don't. Maltese dogs lack the undercoat that most dogs have, where most shedding happens. So their shedding can be controlled most by regular brushing, even daily brushing.
You're more likely to have to worry about them having tear stains on the fur around their eyes, but you can do things for that as well. The AKC ranks the Maltese as the 33rd most popular dog breed. They don't shed, and they are generally healthy dogs.
This is an excellent dog option if you're looking for something that will stay small as well. They typically weigh 7 pounds or less when they are fully grown. Finally, this breed is brilliant. They are easy-going and typically pretty easy to train as well.
Related: Maltese vs Shih Tzu.
2. Poodle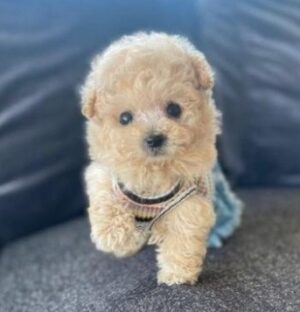 The Poodle is another great dog if you want something hypoallergenic. They shed practically non and yet still have adorable, fluffy hair. These dogs are brilliant, and they are so very loyal to their loved ones.
Poodles come in many different sizes, from standard to even mini and toy sizes. You will also find that their are many breeds mixed with Poodle and most of those tend to be hypoallergenic.
Poodles have a single coat of fur, again without the undercoat. This allows them to have long, fluffy hair that is often curly, yet they don't shed.
They do occasionally shed a few hairs here and there, but brushing them weekly can help this not be an issue as well. These dogs are considered hypoallergenic, but you also have to be proactive to brush them to reduce even the minimal shedding they have.
3. Labradoodle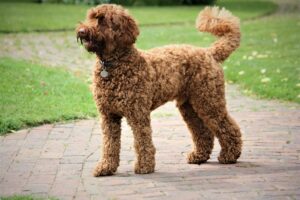 Do you remember how we said that breeds mixed with poodles are also usually hypoallergenic and don't shed? Well, here is one of those. The Labradoodle is such a good-natured dog.
They are a cross between a Poodle and a Labrador. They're gorgeous, intelligent, and friendly dogs that love to play and typically have an extraordinary temperament. These dogs are designed for family dogs, and they are so easy to care for.
You can find Labradoodles in different sizes because the size of the Poodle they are bred with can vary. They have the hypoallergenic features of the Poodle and typically have a mix of thick curls with a lab's coarse hair. Labradoodles are again easy to train and work with. They are loyal, and they are brilliant dogs.
Related: What is an English Labradoodle.
4. Miniature Schnauzer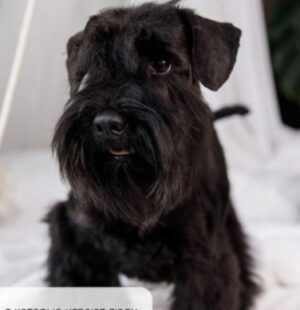 The Miniature Schnauzer is an astute dog, making excellent watchdogs. They take things seriously, but they adapt well and do great with families. They can thrive in just about any environment and tend to be overall healthy dogs.
The Schnauzer has a double coat. You will most likely need to trim their coat to help maintain it and prevent overgrowth, but they typically shed very little, if at all. Even when their long coats, you will find that shedding is a minimum. Schnauzers are very smart. They have a good mix of energy and calm in them. This makes them easy to train and fun to have around.
They are very obedient and like to please their humans to see you happy. Miniature Schnauzers are good with kids, great with families, and affectionate and loving dogs. They typically do ok with other dogs and animals, but they tend to be protective, so integrating may take some time and effort.
5. Portuguese Water Dog
The Portuguese Water Dog has become more popular and well-known since the Obama family had them at the White House in recent years. They are amazing dogs. They do tend to have a lot of energy, so they are best with a family or a place where they can have space to run, adventure, and explore.
They need attention and an outlet for their energy. These dogs love to adventure and have fun, so they are pretty much up for anything. They are also very loyal and very easy-going. Their coats are waterproof, which is a unique feature of the breed. They require grooming, but they shed almost none and are considered hypoallergenic.
You will find that the Portuguese water dog's coat is profuse and can be either curly or wavy. They all have unique but similar coats. While these dogs have a lot of energy and like adventure, they are also very obedient. This makes them pretty easy to train and work with.
6. Shih Tzu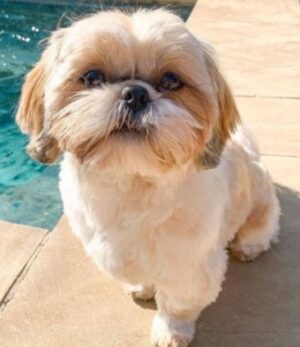 This dog is not entirely free from shedding, but they shed very little, and you can plan and prepare for their shedding. Here's the thing about a Shih Tzu, they don't just shed all of the time or all over the place.
This dog mainly will shed when they are washed or brushed. You can have them groomed outside of the home if allergies are a potential issue. Otherwise, you can be mindful of washing and brushing and keeping the hair all in one place, and cleaning it up right away when you finish.
These dogs do have a lot of hair, and you should plan to groom them pretty regularly. But, again, professional groomers can help take care of this, so you don't have to worry about the shed at all if you like.
These dogs are adorable small dogs, and they are a lot of fun. They are a little bit stubborn, and they are protective of their families. They love to play and be silly, and they generally are easy to train and have primarily good health if you find a reliable breeder.
7. Afghan Hound
If you've ever seen an Afghan Hound, you know that they have long hair and a lot of it. Their coats are generally long and silky, and super soft. The good news is that even with all of that hair, these dogs don't shed.
This is a prevalent breed for show dogs, but they also make great pets. They are so sweet and loving and very loyal to those they love and know. They grow to be pretty significant, but a lot of that size is from their luscious locks of hair. If you take away the hair, the afghan hound is very similar to a greyhound.
This is the best comparison for size as well as body type. Afghan Hounds are energetic and playful. They listen well and train pretty quickly. The best part is they are soft and gorgeous, but they still don't shed.
Their hair does require regular maintenance, including bathing and brushing at least once a week, and possibly more to maintain the beauty of their coat.
Related: Best Hunting Dogs That Don't Shed.
8. West Highland Terrier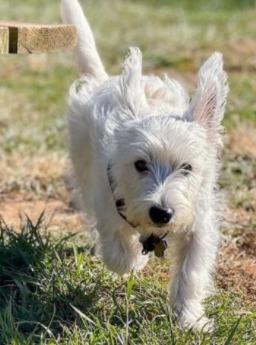 West Highland Terrier dog is often referred to as a Westie. It's another small dog breed, and they appear to have plenty of hair, but they shed very little.
Just like the Shih Tzu, they mainly will only shed when they are bathed or brushed, so you can plan accordingly for that and keep hair shed to a minimum. This is a branch of the Scottish terrier. They are good-natured dogs that are very loyal to their people.
They can also make good watchdogs and bark as an alert when something seems off, or a stranger is approaching. In addition, this dog has a double coat, which is part of what helps reduce shedding.
Their hair does grow quickly and long, so you will need to plan for trimming, grooming, and brushing to help maintain it. Westies are diggers, and they love to chase small animals. They feel the need to hunt, almost so they may not get along well with cats in the home, depending on the cat's size and whether or not it engages with them in their play.
Related: Best West Highland Terrier Breeders in the United States.
9. Goldendoodle
We couldn't leave out the Goldendoodle is another Poodle mixed breed here. They are fantastic dogs, and they have become more and more popular in recent years. If you find a good breeder, you can also depend on a healthy dog. This dog is a mixed breed between the golden retriever and the Poodle.
They also can be bred in different sizes, depending on the size of the Poodle used for breeding. Their coats are slightly long but also have the curl of poodles, making them gorgeous. This blend also makes them hypoallergenic, and they don't shed.
They will need regular grooming to help maintain the curls and length of their hair, so plan for brushing and grooming to be sure. Also, these dogs have fantastic temperaments.
They love to play, have quite an energy, and are very loyal. They train efficiently and typically can be easy-going and up for whatever adventure you might come up with.
10. Bichon Frise
The Bichon Frise is another small dog breed. These are almost similar to a poodle in how their hair grows and looks, and that is also what makes them hypoallergenic and not likely to shed. Their coats do require frequent grooming because their hair grows continuously.
You will need to keep it trimmed and clean to prevent matting and tangles in the fur. These dogs are independent and loyal. While their independent streak can make them stubborn, they are still easy to train.
They are primarily independent because you can leave them to do their own thing, and they pretty much behave and entertain themselves. This is a great lap dog and the perfect companion dog if you want something easy to care for and work with.
They are a popular family pet amongst European royal families, so you've probably seen them on TV and in the news with their royal owners here and there.
11. Chinese Crested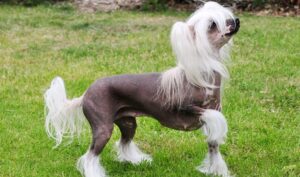 The Chinese Crested is last on the list of healthiest dog breeds that don't shed. This dog is pretty unique and another small dog. They are a mixture of hairless and long-haired, and you won't find many dogs that look just like them out there. Their bodies are hairless, but their ears, tail, and around their paws have longer hair.
When you pet them, you find that they have very soft hair all over, and it's just longer in some places than others. These dogs are hypoallergenic, and even where they have hair, they do not shed hardly. These are feisty dogs that pay attention and love to run.
They make good guard dogs, and they are fun to play with. While the Chinese crested dog is generally healthy, you have to be careful in extreme temperatures as they don't have the typical coat to help regulate their temperatures. However, they do fine in extreme heat and tend not to get overheated. They enjoy the sunshine.
Related: Dog Breeds That Look Like Rats.
Conclusion For The "Healthiest Dog Breeds that Don't Shed"
There you have it. The top dog breeds on this list are healthy and not shed or shed very little if they do. All of these dogs make an excellent choice for a hypoallergenic selection, or if you don't want to worry about the shedding. Which breed seems like the best fit for you?
For more articles related to "Healthiest Dog Breeds That Don't Shed," you can check out:
Learn more about dog breeds that don't shed by watching "10 Newly Discovered Small Dog Breeds That Don't Shed Or Smell" down below: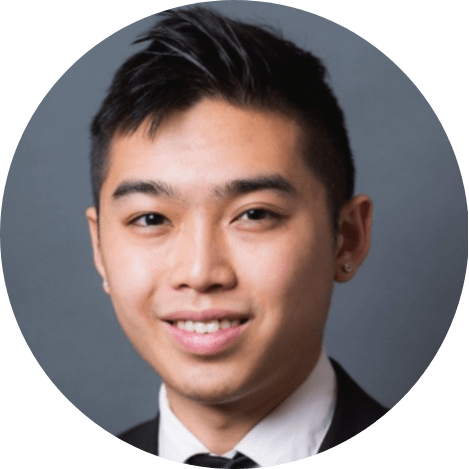 Andy is a full-time animal rescuer and owner of a toy doodle. When he's not saving dogs, Andy is one of our core writers and editors. He has been writing about dogs for over a decade. Andy joined our team because he believes that words are powerful tools that can change a dog's life for the better.
Why Trust We Love Doodles?
At We Love Doodles, we're a team of writers, veterinarians, and puppy trainers that love dogs. Our team of qualified experts researches and provides reliable information on a wide range of dog topics. Our reviews are based on customer feedback, hands-on testing, and in-depth analysis. We are fully transparent and honest to our community of dog owners and future owners.