eder
Are you thinking of adopting a toy poodle? If so, then you've come to the right place. We've researched the best toy poodle breeders in the United States just for you! Toy poodles are delightful little dogs – they're smart, sassy, and oh-so fluffy. Their little innocent faces mask an energetic and athletic disposition – your little pup will be right at home on the lake or hiking the trails with you.
In addition to their fantastic personalities, toy poodles are largely hypoallergenic. They don't shed a lot, and this makes them ideal for families with allergy sufferers. If you're ready to bring a toy poodle home with you, take a look at the rescues on our list!
Before scrolling down this list of Toy Poodle breeders, you might be interested in these recommendations: Mini Aussiedoodle Puppies For Sale in the United States and Best Mini Poodle Breeders in the United States.
Toy Poodle Puppies For Sale in the United States
If this is your first time purchasing a toy poodle from a breeder, you're probably unfamiliar with the kennels in your area. Begin with this list, but do your research! Check reviews and visit the facility in person to avoid scams and puppy mills as you search for your new canine companion.
Get started in advance with our recommended products: Best Device to Stop Dog Barking and Best Dog Foods For Joint Health.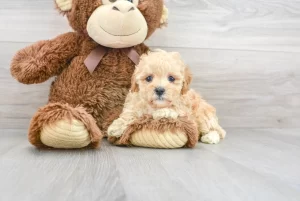 If you don't have time to search for a poodle breeder near you, or just want a tried-and-true breeder to purchase from, Premier Pups is a perfect match. The adoption process through Premier Pups is super simple – just find the dog you're in love with and click to purchase!
Premier Pups is based in Ohio but they offer shipping and delivery all across the country. They specialize in small breeds, and they're one of the top toy poodle breeders in the United States.
Premier Pups is a large organization but they're not a puppy mill! Instead, the team partners with reputable and responsible breeders who share their vision of producing happy, healthy dogs. Your dog will be family-raised, and will have been socialized with other animals and, in most cases, children. This helps make the transition to your home smooth and easy for your new little buddy.
Dogs come with an ten-year health guarantee which is almost unheard of in the industry! Dogs are sold as companions only – your dog will be vaccinated and wormed when reaching your home, but you'll need to have your dog spayed or neutered as a condition of the contract.
PuppySpot Poodle Details
PuppySpot is another of the best toy poodle breeders in the United States and, like Premier Pups they rely on responsible breeders to produce their dogs. This breeder, too, offers an outstanding ten-year warranty on dogs, so you can have confidence that you're adopting a lifetime companion.
PuppySpot ships and delivers dogs using their own USDA-certified vehicles and planes. This service is available at an additional cost, so you'll want to factor this into your purchase price.
Finding a dog on PuppySpot is as easy as can be! You can search for the toy poodle breed, then sort by color, name, age, or price. Puppies are displayed with pictures and a little biography – learn a bit more about your dog before you choose the one that's right for you.
Once you've chosen your new baby, you can either inquire about her or adopt her right away. Financing is available if you'd prefer to split your puppy payments over time, too! Qualification is easy, and the financing is offered through third-party Terrace.
It's worth mentioning that PuppySpot has given our readers a $100 discount with coupon code "WLD100". We hope that you enjoy your new puppy!
PuppySpot Poodle Details
3. Carolina Mountain Toy Poodles
Carolina Mountain Toy Poodles is located in Burnsville, North Carolina, just north of Asheville. Burnsville may seem like quite a drive through a whole lot of nothing, but it's worth the trip! You'll find that this little breeder raises some of the cutest, happiest dogs in the area, so be sure to check them out.
Available puppies and planned litters are announced on the Carolina Mountain Toy Poodles website and the breeder is very transparent with its practices. You can learn about your dog's parents' pedigree as well as pricing for your puppy right on the information page. The average cost to purchase a toy poodle is $3,000. If this varies because of coloration, litter size, or any other factor, the Carolina Mountain team will let you know well in advance of Gotcha Day.
You'll be required to place a deposit if you'd like to be put on the waiting list. However, the kennel team reserves the right to sell puppies to whomever they choose. Take the time to chat with the breeder. As you get to know each other you can ascertain whether the breeder is a good fit for you.
Transportation is available should you live outside of North Carolina. However, this is offered through third party services so you'll need to make arrangements for flight or ground transport separately.
Carolina Mountain Toy Poodle Details
4. Carolina Mini Poodles
Next on our list of our favorite toy poodle breeders in the United States is Carolina Mini Poodles! This Greensboro, North Carolina breeder produces adorable dogs that will have begun their training and socialization from a very early age. You can bank on the fact that pups are more easily transitioned into a new family than those that come from more impersonal breeders.
Poodle parents are AKC registered and have been tested for temperament and genetic conditions. The resulting puppies are healthy little furballs that will almost immediately blend into your loving family. The Carolina Mini Poodles team will send your puppy along with some goodies that remind him of Mom, further increasing the dog's comfort during the transition.
You'll need to fill out an application before you're approved to purchase a dog from this breeder. The team wants to know about your current pets, your lifestyle, yard, home, and a few other details. Once you're approved, you can place your name on the waiting list for a dog. The deposit is $200, and that will be deducted from the final purchase price of $2,700 to $3,500.
Dogs come with a health guarantee and may be sold as companions only. Please discuss details of any applicable spay or neuter contracts with the breeder.
Carolina Mini Poodles Details
 5. Orlando Poodle Club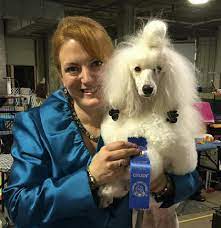 Sunshine State families will love to learn that the Orlando Poodle Club allows member-breeders to list dogs! You can find some of the best toy poodle breeders in the United States right near your home. At the time this article was written, there were around a dozen members listed. New kennels are added from time to time, so check back frequently if you don't find available puppies today.
The Orlando Poodle Club is dedicated to preserving high standards of breeding and care for poodles, and members must abide by these standards. As a result, your puppy will come from a good pedigree, and will have been nose-to-tail vet-checked before even being listed for sale.
You'll need to contact breeders individually about their specific breeding practices. Ask about your health guarantee, spay or neuter requirements, parents' registration information, and about any other questions you may have. The price of dogs will vary from breeder to breeder and, again, you'll need to contact the kennel directly.
Orlando Poodle Club Details
 6. Lowry Toy Poodles
Lowry Toy Poodles is located in Alabama, but they serve residents of each state in the country. Their toy and teacup poodles come from AKC-registered parents that have been genetically tested. This means that dams and sires are free from underlying health conditions that could be passed along to the babies.
Lowry Toy Poodles is a small-scale breeder so puppies aren't always available. Check back to the website frequently for new about upcoming and available dogs, then put your name on the waiting list! The kennel will accept a deposit from you once your application is approved. The $500 deposit will be deducted from the total cost of your dog, which will vary based on its characteristics.
Dogs are, of course, vet-checked and up to date on vaccines and wormers before going home with you. Transportation of puppies from Lowry to your home may be available for an additional fee – contact the breeder for a quote.
Lowry Toy Poodles Details
7. Sunny Acres Kennel
Sunny Acres Kennel is another toy poodle breeder that serves the entire United States. The kennel specializes in toy poodles and miniature poodles, using AKC and CKC registered dogs in their practice. Your dog will he healthy and ready to become your newest family member, and will come with a two-year genetic health guarantee.
Puppies are microchipped by Gotcha Day. More importantly, your dog will be very well socialized during the time he spends with the Sunny Acres team! Children and other animals are everyday playmates for your puppy, so even if you have kids or existing pets your dog will fit right in.
The cost to adopt a toy poodle from Sunny Acres is astonishingly low, considering the breed typically sells for thousands of dollars. You can expect to pay around $300 for your dog. Prices are set based on your dog's physical characteristics, so be sure you check the pup's biography for an exact price. The cost of shipping adds to the total – contact Sunny Acres for the exact cost.
Sunny Acres Kennel Details
8. Mini Poodles And Doodles
Mini Poodles and Doodles specializes in bernedoodles, goldendoodles, labradoodles, and the beloved toy poodles. We've included them on our list of the best toy poodle breeders in the United States, but they also offer adult dogs for sale! Retired dogs are typically females, and your dog will have been well cared for medically and otherwise. She'll be trained and friendly and ready to join a family like yours! Contact the team if you're interested in this opportunity.
If it's a puppy you're looking for, check out the available dogs. You can call or text for information about upcoming litters, and begin the application process with Mini Poodles and Doodles when you do! Puppy prices will vary based on sex, color, and number of puppies born, and a deposit is required to hold your place on the wait list.
As you'd expect from a responsible toy poodle breeder, the kennel will ensure that your dog is checked out by a veterinarian and is fit as a fiddle! Your puppy will need to be spayed or neutered as per the contract; puppies are sold as companion dogs only.
Mini Poodles And Doodles Details
9. Tiny Companions
Tiny Companions is located in West Winfield, New York, halfway between Syracuse and Albany. Whether you live n upstate New York or the city, this kennel is just a short drive away. The breeder specializes in toys, tiny toys, and teacups and they raise dogs as members of the family. Your puppy will never live in a kennel! Instead, he or she will be raised in the company of human adults and children as well as other dogs.
To adopt from this breeder, first take a look at the available pups. You can also check out the upcoming expected litters if you're not ready to purchase just yet. Then, use the contact form to get in touch with the kennel. The cost of your dog will be disclosed to you once you express interest as each puppy is priced based on his physical characteristics.
Your dog comes with a health guarantee, and the breeder will recommend specific brands of dog food to use. You'll be required to spay or neuter your dog so as not to void your purchase contract.
Tiny Companions Details
10. Rainbow Toy Poodles
Rainbow Toy Poodles is a Utah kennel with oodles of poodle experience! Owner Connie Halcom has been raising toy poodles for over 25 years, making her one of the best toy poodle breeders in the United States. Dogs are home-raised and will be friendly little additions to your family. Whether you have kids or are a senior, your puppy will get along swimmingly in your home.
Click on the link called "nursery" to find news and information about current and expected puppies. If there are no dogs available when you check, you can read about Ms. Halcom's plans to produce another litter. If you do find a dog, call the kennel to begin the purchase process.
Connie Halcom takes her dogs very personally! She's a small-scale breeder and, as such, you'll find that her little dogs are like her children. She wants to ensure that puppies are homed with loving, caring individuals or families, so be sure to chat with her! You can answer questions she may have about your household and lifestyle, but you're also invited to ask the breeder questions, too!
Rainbow Toy Poodles Details
11. Creekside Puppy Adoptions
Creekside Puppy Adoptions is the last of the best toy poodle breeders in the United States. This is another family-run kennel that takes the care of and love for their puppies very seriously! Pups are handled, played with, and given plenty of opportunity to explore and learn in the weeks leading up to their adoption.
You can view a list of the available puppies – there are many! – and then contact the Herschberger family. If you're unsure of which little dog is a good fit for your family, that's okay! The family will be more than happy to match you with a pup based on your lifestyle and the little dog's personality.
Adoptive families are welcome to visit Creekside Puppy Adoptions, but they ask that you call to make an appointment. This is a family residence so advance notice of your arrival is appreciated. Once you've arrived, you can meet the puppies, interview with the Herschbergers, and bring a puppy home with you! You can expect to pay between $1,800 and $2,000 for your toy poodle.
Creekside Puppy Adoptions Details
Conclusion For The Best Toy Poodle Breeders in the United States
Finding the best toy poodle breeders in the United States may seem daunting, but we've taken the guesswork out of the process! Your puppy purchase can be quite simple, actually – just visit the responsible breeders on this list and choose the one that's closest to you!
Purchasing a responsibly raised puppy helps combat puppy mills, so be sure you do your research. Should you choose a breeder that's not on this list, you'll want to interview the kennel, read reviews, and visit in person before you buy your new companion.
For more articles with mentions of the Toy Poodle, check out:
To learn more about this beautiful white breed, watch "Dogs 101 – Poodle" from Animal Planet down below: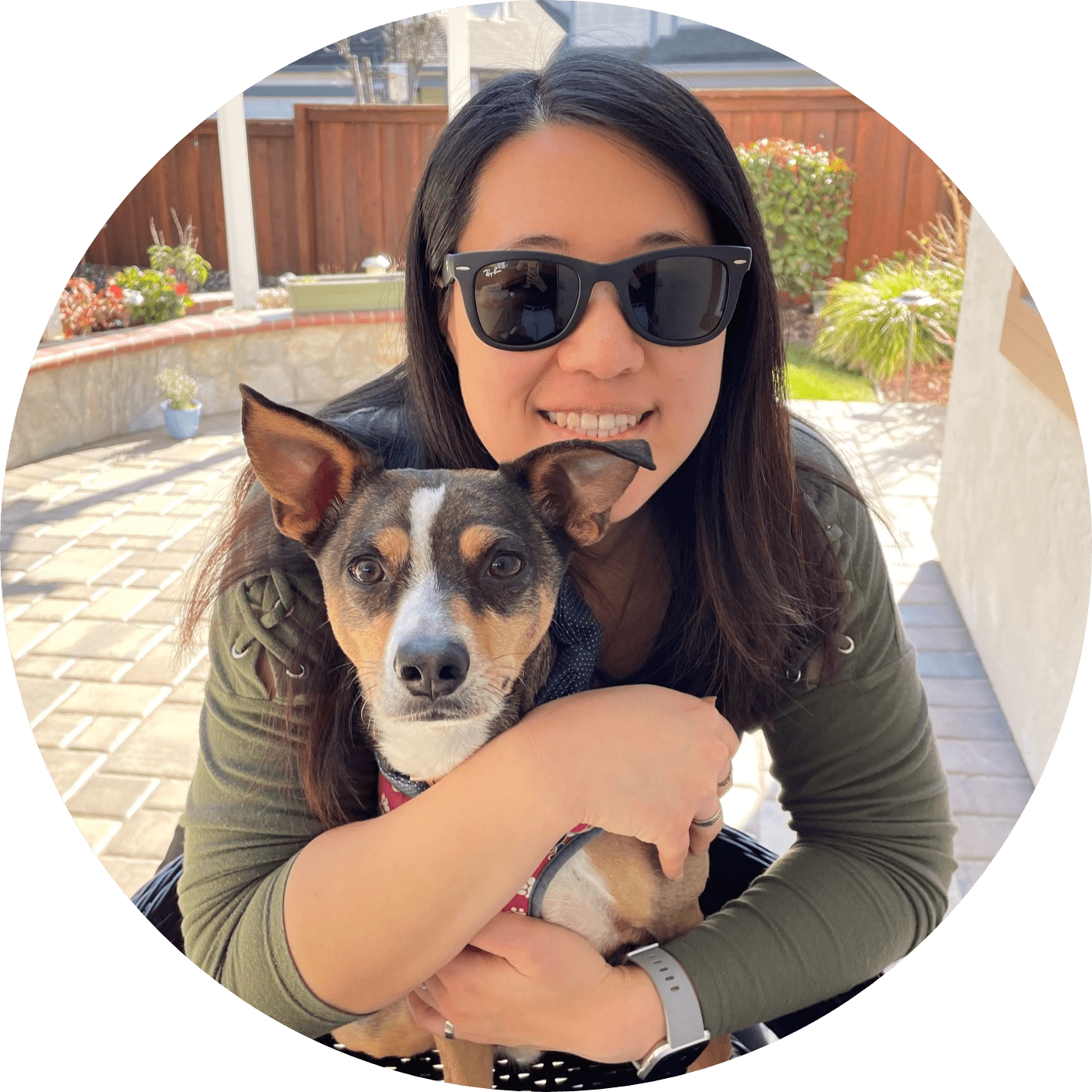 Dr. Sabrina Kong graduated from the Royal Veterinary College in England in 2016 and has been working at a small animal clinic in Northern California since then. She grew up in the Bay Area and got her bachelor's degree from Cal Poly San Luis Obispo. She also became a Certified Canine Rehabilitation Practitioner through a program at the University of Tennessee.
When she isn't in the clinic taking care of her four-legged patients, she enjoys traveling and trying new foods with her friends and her three-legged dog, Apollo. She adopted Apollo from her clinic when he was a puppy with numerous health issues. Dr. Kong truly cares about taking care of animals.