We have a question for you if you want to treat a kennel nose for your dog. Have you ever left your dog unattended to explore outside and noticed odd abrasions on their nose when they returned? This condition is known as "kennel nose," and it gets this name since it often occurs during boarding at kennels.
This red and raw sore can be painful and unappealing, so how do you treat a kennel nose condition? To treat the kennel nose, apply a warm water compress to the rash for about five minutes. This provides needed moisture and warmth to accelerate the healing process. You can also apply some antibiotic ointment to the area to keep it clean and free from infection.
Try and limit your dog's scratching of the rash. Kennel nose is a very common problem with dogs, and despite not being life-threatening, it can be painful and irritating. This guide will discuss exactly what a kennel nose is and the best treatment methods. Read on to learn more about this ailment and what causes it in dogs.
Before you scroll down this kennel nose guide and learning how to treat it for your dog, you can check out these other helpful content from our team at We Love Doodles: Does Smacking a Dog on the Nose Hurt Them and Why Does My Dog Nudge Objects with His Nose?
What is Kennel Nose When it Comes to Dogs?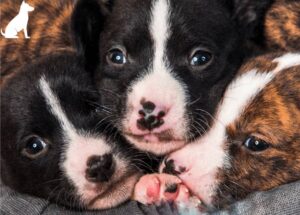 Dogs can develop odd ailments like kennel nose for a wide variety of different reasons. Kennel nose is a condition that produces red and raw abrasions on a dog's nose caused by bumping or scratching the nose against a rough surface. Kennel nose can result from a range of different emotional responses such as stress, anxiety, or, more commonly, separation anxiety.
The condition receives its name from its prevalence in dogs boarded in kennels or kept away from home for long periods. This is also what can cause the behavior to come from separation anxiety. A dog's nose is a sensitive area of the face. This can be further compounded if you live in a dry climate that dries out a dog's nose.
This can make scratches or bumps against the nose easier to cause rashes or welts, thanks to the sensitive outer texture of a dog's nose. The condition produces a red pump nearly identical to a pimple. The bump is sensitive and can sometimes itch, which is why it causes minor pain when a dog scratches the area.
Alternatively, the kennel nose may also appear like a red and swollen cut or scrape across the nose or a small red patch of rash on the tip of the nose or the edges. If the red bump or rash is bleeding, this is likely because your dog is scratching the area to relieve the itching or irritation that comes with the condition.
More Dog Nose Guides: The Ultimate Guide to Nose Balm For Dogs.
Kennel Nose Causes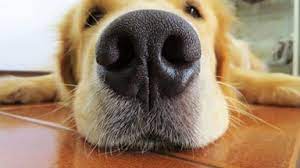 For kennel nose conditions caused while your dog is at home, dirt, grime, dust, pollen, or even bits of wet food can cause your dog to scratch its nose. It is difficult to curtail your dog's sniffing behaviors outdoors, but try to prevent your dog from sniffing plants or burrowing their faces in dirt or sand.
Apart from these causes, the most common cause of dogs coming down with a kennel nose is being separated from their homes. This typically occurs with separations that last 24 hours or longer and in the absence of a dog's owners. When you change a dog's natural environment, the dog will become anxious and stressed since they do not understand the sudden change.
This can sometimes happen when you move to a new home or take your dog out in public, such as during a vet visit or to a friend's house when visiting. But by far, the biggest cause of kennel nose comes from placement in a kennel. Placing our dog in a kennel is sometimes unavoidable since either business trips or vacations can present you with no other option.
Some dogs can adjust to this practice easier than others, but some can also develop a condition known as separation anxiety. This behavior emerges when a dog is separated from their owner.
In addition to some destructive behaviors, dogs with this condition can also use their faces to continuously scratch against doors or surfaces, which is a direct cause of kennel noses. Furthermore, dogs in kennels may hide their food since they feel competition with other dogs could be possible. Dogs use their noses to burrow into bedding, move furniture, etc.
This can cause bruises to the nose and scraps that can turn into a kennel nose. Additional causes can include nose itching, which causes dogs to use their nails for scratching the area, and scratching brought on by a foreign object inside the nose. Now that you know more about kennel nose and what causes it, let's take a look at kennel nose treatment options.
Kennel Nose Treatment For Dogs
Thankfully, kennel nose is not a condition that reoccurs due to genetic factors of poor health that may be seen in a dog's breed. The main treatment involves keeping your dog from scratching or rubbing affected areas.
1. Cleaning and Treating Your Dog's Kennel Nose
The first step would be to treat the area and try to remove any swelling. Make sure you clean the bump or rash as soon as you discover it. Wet a washcloth in warm water and apply a small amount of hand soap to work into a lather. Gently wipe the area and avoid pressing down too hard on the bump or rash. Try not to allow your dog to inhale any of the soap.
After this, and this step is optional, you can apply some non-irritating antiseptic ointment for cuts and scrapes to the affected area. A small dab will do. Lightly rub the ointment across the bump or rash. If the area is too close to your dog's nostrils, it is probably best to avoid this step to prevent your dog from breathing in the ointment.
Cleaning and treating the kennel nose is important to prevent the condition from becoming infected with bacteria. If an infection does set into the area, you will need to take your dog to the vet to have the area checked out. A veterinarian will likely also provide an ointment and an e-collar (more below) to help their condition heal faster. A course of antibiotics may also be needed to kill any infection that has set in.
2. Try E-Collars and Toe Nail Clipping For Your Companion
Dogs can be quite stubborn, and when it comes to an itching or irritating rash or bump, your dog will likely scratch the area to relieve the agitation. This will only make the condition worse. One product to try would be the placement of an e-collar across your dog's neck.
Also known as an "Elizabethan collar" since it is shaped like headwear worn in Tudor England, this collar works by preventing your dog from reaching their face to scratch conditions like kennel nose. These collars will take some getting used to by your dog, and do not be surprised if your dog does not take to it all.
But if your dog adjusts to the collar, this can certainly prevent scratching the kennel nose abrasion completely. It is also important to keep your dog's toenails clipped. If the nails are too long, this can poke or even rupture the bump, whereas a dull toenail will not do as much harm.
But your dog will still likely scratch the area even with clipped toenails. A dog's kennel nose will and does heal. It is just a matter of preventing your dog from scratching the area. If further agitation of the area is prevented, the bump or rash will typically go away in a week or two.
How to Treat Kennel Nose at Home For Your Dog
Most of these mentioned procedures can be performed at home. You must keep the condition clean and ensure your dog doesn't scratch the bump or rash. You can typically find e-collars at most pet stores, or you could have your veterinarian supply you with one. Ultimately, when it comes to kennel nose, prevention of the condition is the best remedy.
How to Prevent a Dog From Having This Condition
Preventing a kennel nose bump or rash is not impossible, but it isn't easy. Most dogs respond to instincts when stressed or burying their food or personal items. Try to keep your dog's environment stress-free, and if you need to place them in a kennel, ask if the kennel can effectively monitor a dog wearing an e-collar. You could also inquire if your vet office has boarding options and let them know about the history of the condition.
Dog Product Recommendations: Best Dog Beds For Separation Anxiety.
Conclusion For "Kennel Nose Guide: How to Properly Treat It"
Dogs with kennel noses are a common and non-life threatening cosmetic condition that occurs when dogs rub their sensitive nose against the ground or objects. Kennel nose can easily be treated at home by cleaning the area and using an e-collar. Although kennel nose is hard to prevent, keeping your dog's stress levels down and ensuring they do not scratch their nose helps alleviate the condition.
For more helpful dog tips and advice for your companion, you can check out these guides from our team at We Love Doodles:
You can learn more about treating kennel nose for your dog by watching "How to Treat Kennel Nose in Dogs at Home" down below: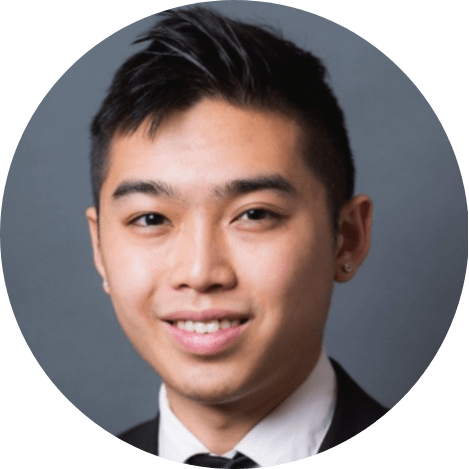 Andy is a full-time animal rescuer and owner of a toy doodle. When he's not saving dogs, Andy is one of our core writers and editors. He has been writing about dogs for over a decade. Andy joined our team because he believes that words are powerful tools that can change a dog's life for the better.
Why Trust We Love Doodles?
At We Love Doodles, we're a team of writers, veterinarians, and puppy trainers that love dogs. Our team of qualified experts researches and provides reliable information on a wide range of dog topics. Our reviews are based on customer feedback, hands-on testing, and in-depth analysis. We are fully transparent and honest to our community of dog owners and future owners.