"Why does my dog scratch my bed sheets" is a question people often ask when they wake up to their dog scratching at night. Have you ever closed your eyes for the night only to be awakened by your dog scratching at your bedsheets? This is a widespread behavior among dogs. Why do dogs do this?
There are many reasons your dog might be scratching your bedsheets, most of which are instinctual. Remember, although your dog does not act or look like a wild animal, it is a descendent of one. Even though dogs have come a long way from domesticated pets, they still have some natural tendencies that influence their behaviors.
Before scrolling down this guide "Why Does My Dog Scratch My Bed," you can check out these questions: Why Does My Dog Stand On My Chest and Why Does My Dog Stare Into Space?
Reasons Why Dogs Scratch Bed Sheets
As we mentioned above, there are many different reasons why your dog scratches your bedsheets. Below we will look at these reasons and how they influence your dog's behavior. When looking at these reasons, one of the biggest things to remember is that your dog performs this behavior out of instinct. So, do not become angry if your dog begins scratching at your sheets.
1. Comfort
Comfort is a huge motivational factor when it comes to your dog scratching at your bedsheets. Mainly due to their wolf ancestry, a domesticated dog will scratch at bed sheets to ensure they will sleep as comfortably as possible. They do this because, in the wild, they need to move debris such as rocks and sticks out of the way before laying down.
Although your bed probably does not have this debris in it, your dog is just making sure. Do not be offended, though. Your dog is not telling you it thinks the bed is dirty. Instead, it is not even thinking about what it is doing as this is a largely instinctual behavior.
Recommendations: Best Dog Beds Not Made in China.
2. Territory Marking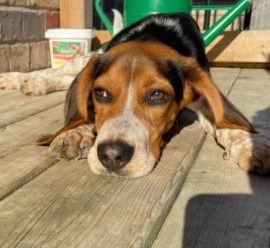 Territory marking is a prevalent behavior in dogs. The most commonly recognized example of territory marking is urination. However, there are other ways for dogs to mark territory. One of these ways is through the sweat glands on the bottom of their paws. For example, dogs will often scratch at bed sheets because they are marking their territory with these sweat glands located on the pads of their paws.
When you bring your dog to bed and see it scratching, it is just ensuring that its scent is strong. This is why dogs more often scratch at freshly laundered bedsheets. We think the fresh laundry smell is pleasant, but dogs do not like it because they want their scent to be dominant.
Recommendations: Best Outdoor Dog Bed.
3. Nesting
Nesting is a behavior most commonly found among pregnant female dogs. However, males can also nest as a source of comfort when they are feeling anxious. Nesting entails creating a safe space to relax. Pregnant females often do this to create a comfortable space for their puppies.
Your dog will scratch the bedsheets while nesting because it wants to ensure enough space for itself and puppies if needed. This also links back to wolf ancestry and the removal of debris from a resting place. If your dog is not pregnant, it may be nesting for its comfort.
Recommendations: Best Elevated Dog Bed.
4. Hunting Behaviors
Scratching at bed sheets is a behavior that is more common in certain dog breeds. Specifically, breeds that are known for hunting may scratch more. This is because certain breeds such as Rat Terriers and Dachshunds were bred to chase underground pests. These dogs hunt small rodents such as mice into their burrows and then dig them up. There are no pests in your bed, but your dog just naturally digs because that is how it was bred to behave.
Recommendations: Best Round Dog Bed.
5. Temperature Regulation
If your dog is scratching your bedsheets, it may signify that it is feeling too hot or cold. In the wild, dogs sleep outside. They need to find an easy way to regulate their temperature, especially at night. That is where digging comes in. Dogs dig to reach the buried soil where temperatures are less extreme. In cold temperatures, this soil is not touched by snow or ice, providing heat to the dog.
In hot temperatures, this soil is shielded from the sun. As a result, it's cooler than the exposed parts of the earth. Therefore, your dog may be displaying this behavior in your home because it needs to cool down or heat up. And this may even work indoors as your dog moves blankets around to accommodate its temperature.
Recommendations: Best Dog Bed for a Corgi.
6. Hidden Scents
The last reason your dog might be scratching at your bed sheets is that it smells something tasty. Whether it is a bone buried among the blankets or a treat that got lost in the hustle and bustle, your dog can smell it–and he wants it. Your dog may even smell your food on the sheets and try to get some of that.
Recommendations: Best Dog Bed for a Goldendoodle.
How to Prevent Your Dog From Scratching Your Bed Sheets
Now that we know why dogs scratch bed sheets, we can look at ways to prevent this behavior. Scratching can disrupt sleep and destroy your bedding. So, this is a behavior that must be kept under control as best as possible. As you can see, there are many reasons why your dog may be scratching your bedsheets. However, there are also many ways to prevent this behavior.
Don't allow your dog to climb on your bed: The easiest way to prevent your dog from scratching your bed sheets is not allowing your dog on the bed in the first place. This is something that you should consider before getting a dog. Otherwise, it will become a hard habit to break once it has begun. As we mentioned above, scratching before laying down is an instinctual behavior. So, it can never be avoided entirely. Therefore, if you want to prevent this behavior completely, you should avoid having your dog on your bed at all.
Get your dog a blanket: Another great way to prevent your dog from scratching your bed sheets is by providing it with its blanket in bed. Ideally, your dog will scratch less because it already has its scent on it. And if your dog does continue to scratch, at least it will be scratching its blanket and not yours.
Reduce anxiety: As we mentioned, dogs will sometimes scratch because they try to make themselves more comfortable. Especially in nesting, your dog may be feeling anxious and attempting to alleviate this feeling. So, try reducing anxiety-inducing activities before bed. Additionally, keeping a regular schedule can help with any anxiety your dog may be feeling because it knows what to expect.
Keep your temperatures comfortable: If you think your dog may be scratching because it is too hot or cold, consider adjusting the temperature in your house. If you think it is too hot, consider turning on a fan for your dog. If it is too cold, consider adding a few more blankets to the bed or turning up the heat. Additionally, suppose your dog is cold and has scratches to get under the covers. In that case, you may be able to alleviate the problem by simply helping your dog under the covers.
No food in the bed: You should avoid bringing food into your bed. Whether it is your food or your dog's food, keeping it out of your bed will prevent your dog from scratching for it. Toys should also be left out of the bed to prevent your dog from scratching to bury or unbury them.
Recommendations: Best Dog Bed for Separation Anxiety.
Other Tips and Tricks to Reduce Damage
If you have tried these preventative measures and find that they aren't working, there are some easy ways to reduce damages that might be caused by scratching. But, as we said before, the easiest way to prevent this damage is not to let your dog on the bed in the first place.
Cut Your Dog's Nails Short
To prevent your dog from ripping your bedsheets, keep its nails as short as possible. This will prevent nails from getting caught on any loose threads causing holes. Just remember to be careful when cutting your dog's nails because if they are too short, they can cause your dog pain. Your veterinarian or groomer will be more than happy to help cut your dog's nails if you feel uncomfortable doing it yourself.
Dog-Proof Bedding
Dog-proof bedding is an excellent investment for anyone who shares their sleeping quarters with their canine friend. Many brands produce water-proof and hair-repellent bedding that is perfect for dog owners. In regards to scratching, you should also look for seamless bedding. Seamless bedding is less likely to rip when your dog decides to scratch. This is because your dog's nails can get caught in the seams of regular sheets. Seamless covers and sheets are perfect for dogs with a high tendency to scratch.
Recommendations: Best Indestructible Dog Beds for Pitbulls and Best Dog Cave Beds.
Conclusion For "Why Does My Dog Scratch My Bed Sheets"
As you can see, there are many different reasons why your dog scratches your bedsheets. Just remember, if your dog does scratch at your sheets, it is an instinctual behavior. You can reduce the behavior, but it is hard to eliminate it. That being said, there are simple ways to minimize any damage caused by the behavior.
For more related guides, you can check out these articles from WeLoveDoodles:
To learn more about this behavior, watch "Why Do Dogs Scratch Their Beds Before Lying Down" from Let's TEACH down below: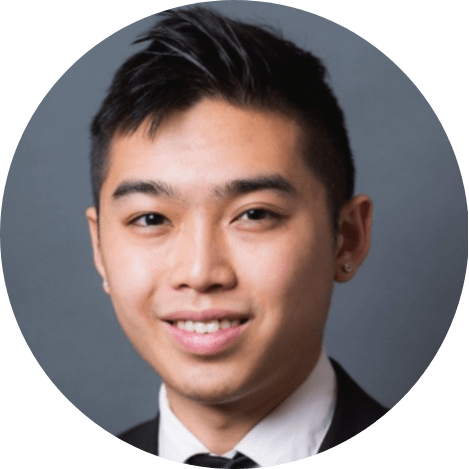 Andy is a full-time animal rescuer and owner of a toy doodle. When he's not saving dogs, Andy is one of our core writers and editors. He has been writing about dogs for over a decade. Andy joined our team because he believes that words are powerful tools that can change a dog's life for the better.
Why Trust We Love Doodles?
At We Love Doodles, we're a team of writers, veterinarians, and puppy trainers that love dogs. Our team of qualified experts researches and provides reliable information on a wide range of dog topics. Our reviews are based on customer feedback, hands-on testing, and in-depth analysis. We are fully transparent and honest to our community of dog owners and future owners.