When you see an annoying behavior such as scratching and possibly ruining your carpet, you'd probably wonder: "Why does my dog scratch my carpet?"
Dogs come with many seemingly bizarre and unexplainable behaviors. We know dogs that enjoy rolling in dead fish, standing and howling and the foot of a squirrel-raddled tree, and, yes, dogs who scratch the carpet.
Like anything, with a bit of time and effort, you can train your dog out of this behavior, but it goes significantly faster if you understand why your dog scratches the carpet.
We own an opinionated Dachshund, and she's an inveterate digger. Specifically of sunlight, especially when it falls on our rug. We love her, but we also wanted the house to look presentable. 
Before scrolling down this guide, "Why Does My Dog Scratch The Carpet," check out these other dog questions: Why Does My Dog Stand on My Chest and Why Does My Dog Stretch So Much?
Why Do Dogs Scratch the Rug?
Why does my dog scratch the carpet is one of those questions every dog owner asks, especially if they've never seen it before? It's cute and comedic until a bit of overzealous digging leaves your rug in tatters.
But getting to the root of why dogs scratch the rug can be tricky because several explanations exist. Which one is true of your dog will depend on its personality, breed type, and circumstances.
1. Searching for Food
One of the answers has to do with food. It's not that you don't feed your dog enough, but that a food-motivated dog never passes up a chance to scavenge for food.
This is especially true if you have recently repurposed your living room to serve hors d'oeuvres to guests or ate a relaxed dinner in front of the TV. The carpet is a powerful magnet for crumbs and dogs' walk noses.
When crumbs nestle in the carpet, your dog sees it as nature's original puzzle toy. They love nothing better than a bit of industrious, independent play to search out a tasty treat with apologies to your rug.
Related: Best Dog Treat-Dispensing Cameras.
2. Creating Cozy Places
Another reason dogs scratch the rug is to create a cozy sleeping space. She of the sunshine mining tendencies is guilty of this too, usually while everyone else settles down to watch TV.
This tendency to dig up their bed is instinctual and goes back to your dog's ancestral experience of life in the wild. Before becoming man's best friend, dogs were den animals. They tamped down the grass, leaves, and earth to create places where they could sleep safely and comfortably.
Now, chances are you have bought your dog a lovely, comfy bed with memory foam and a nice neck bolster. That changes nothing. Scratching the carpet and digging up your cushions for the comfiest, coziest sleep is as reflexive for dogs as blinking.
3. Something Smells Interesting
Another answer to why my dog scratched the carpet is an exciting smell there. Maybe you spilled wine on that patch of carpet. Or maybe the cat was sick there, and you've since cleaned it up.
Whatever the reason, you probably have no idea there's anything to smell on the carpet. But dogs have strong smelling senses, and just because you can't smell a scent doesn't mean it isn't there.
Watch your dog closely to see if, in addition to scratching the rug, they also nose around their favorite digging spot or sniff it frequently. If the answer is yes, that suggests your dog is scratching the rug to get to the bottom of an interesting smell.
4. Your Dog is Excited
Another reason dogs scratch the carpet is because they get over-excited. This is especially true of a dog that spots something out the window but can't get to it.
This works a bit like redirected aggression in cats. Instead of attacking, your dog takes the enthusiasm from birds, passing strangers or squirrels out the window, and channels it into your carpet.
5. Your Dog is Bored
Conversely, an under-stimulated dog might start scratching the carpet to liven up the day. Dogs can be wonderfully independent, especially when it comes to playing.
But, if you don't keep them in a steady supply of squeaky toys, kongs, and rope toys, you may find your dog's new favorite toy is your rug.
6. Your Dog Has Something to Hide
Yet another reason why dogs scratch the carpet is that they want to bury something. This might be a favorite toy or a bit of leftover food. Like digging up their beds, this behavior harkens back to dogs' stint as wild animals.
If you suspect this is why your dog scratches the rug, discourage it immediately. Unchecked, it can lead to resource guarding. It's also worth noting a bored dog won't stop digging up your rug. Without regular entertainment or exercise, they will make their own by:
Chewing your furniture
Gnawing their bedding
Chewing inappropriate objects like shoes/newspapers/pee pads
7. Expressing Separation Anxiety
Like people, dogs get anxious. A dog that scratches the carpet or rug near your door might be trying to relieve their anxiety about you disappearing off to work. That's because, unlike people, dogs have no concept of time.
You could be gone for five minutes or five hours, and it wouldn't matter. For as long as you are gone, your dog perceives you as being gone forever. Scratching the carpet isn't the only sign of separation anxiety. You may also notice:
Inappropriate urination/ defecation:
Barking/howling
Pacing
Destructive behavior like chewing or digging
Related: Best Dog Beds For Separation Anxiety and Best Dog Toys For Separation Anxiety.
8. Regulating Temperature
Scratching your carpet to control body temperature is another echo of dogs' time in the wild. In addition to creating cozy sleeping places, dogs needed to keep themselves and their packs warm.
To that end, they dug leaves, grasses, and whatever else they could throw on a burrow in winter. Conversely, they dug equally cool sleeping places in summer. Without leaves for burrowing or heat regulation, your dog makes do with your carpet.
9. Attention Seeking Behavior
You may not mean to, but you may be encouraging your dog to scratch the rug. Dogs love few things more than attention, and if scratching the carpet gets you to notice them, then they think they're on to a good thing.
10. Some Breeds Scratch the Carpet More Than Others
Finally, while all dogs dig and scratch the carpet, some breeds do it more than others. We mentioned owning a Dachshund. In addition to being infamously stubborn, they're inveterate diggers.
They never met a cushion they couldn't crush or a hole they couldn't make reach the antipodes. But Dachshunds don't have a monopoly on carpet scratching. Other breeds with a penchant for mauling your rug include:
Terriers
Miniature Schnauzers
Huskies
Beagles
Collies
FAQ: Why Does My Dog Scratch The Carpet
So, that's the many varied answers to why dogs scratch the carpet. But that still may not answer your question. So, here are some other frequently asked questions about why dogs scratch the rug.
Why is My Dog Scratching the Carpet and Whining?
The reason why your dog scratches the carpet and whines is almost always smell-related. It's a typical behavior in recently bereaved dogs, for instance, because the carpet still smells of their departed friend, whether human or canine.
There might also be a residual smell there they can't access. Our Dachshund is great for whining over carpet where the cat left hairballs, especially if the hairball is no longer there to eat.
Why Is My Old Dog Scratching the Carpet?
This is harder to answer. Older dogs naturally get more anxious as they age, and that might be why your old dog is scratching the carpet. They're also more susceptible to illness, and scratching the carpet might be how they try to get your attention.
Or your old dog might be scratching the carpet more because they struggle to get comfortable as quickly as they did in puppyhood. Deducing exactly why your old dog scratches the carpet needs a bit of dog psychology on your part, especially if you want to manage the problem.
How to Stop Your Dog From Scratching the Carpet
So, that's why dogs scratch the carpet. But how do you stop it? Stopping your dog from scratching the rug is one of those problems with many solutions. Finding the right one requires you to diagnose the behavior.
For instance, a dog with separation anxiety might benefit from calming pheromone dispensers. On the other hand, a bored dog will benefit from regular exercise and structured play sessions.
Also, keep in mind that sometimes the reason your dog scratches the carpet is instinctual rather than your dog acting out. A dog that digs to get comfortable, for instance, won't care how many times you vacuum or how many potent shampoos you take to the carpet.
Conclusion For "Why Does My Dog Scratch the Carpet"
There are many reasons why dogs scratch the carpet. Be patient as you try to figure out what causes your dog to scratch the carpet.
Once you've figured it out, you can work on how to stop your dog from scratching the carpet and implement changes that will keep them happy, entertained, and comfortable.
For more questions similar to this guide, "Why Does My Dog Scratch The Carpet," you can check out:
You can learn more about this dog topic by watching "Why Do Dogs Dig At Carpet" down below: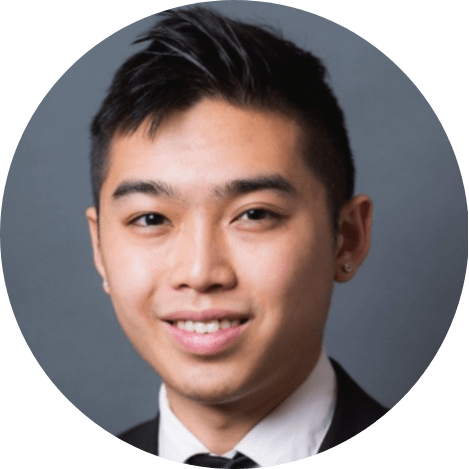 Andy is a full-time animal rescuer and owner of a toy doodle. When he's not saving dogs, Andy is one of our core writers and editors. He has been writing about dogs for over a decade. Andy joined our team because he believes that words are powerful tools that can change a dog's life for the better.
Why Trust We Love Doodles?
At We Love Doodles, we're a team of writers, veterinarians, and puppy trainers that love dogs. Our team of qualified experts researches and provides reliable information on a wide range of dog topics. Our reviews are based on customer feedback, hands-on testing, and in-depth analysis. We are fully transparent and honest to our community of dog owners and future owners.