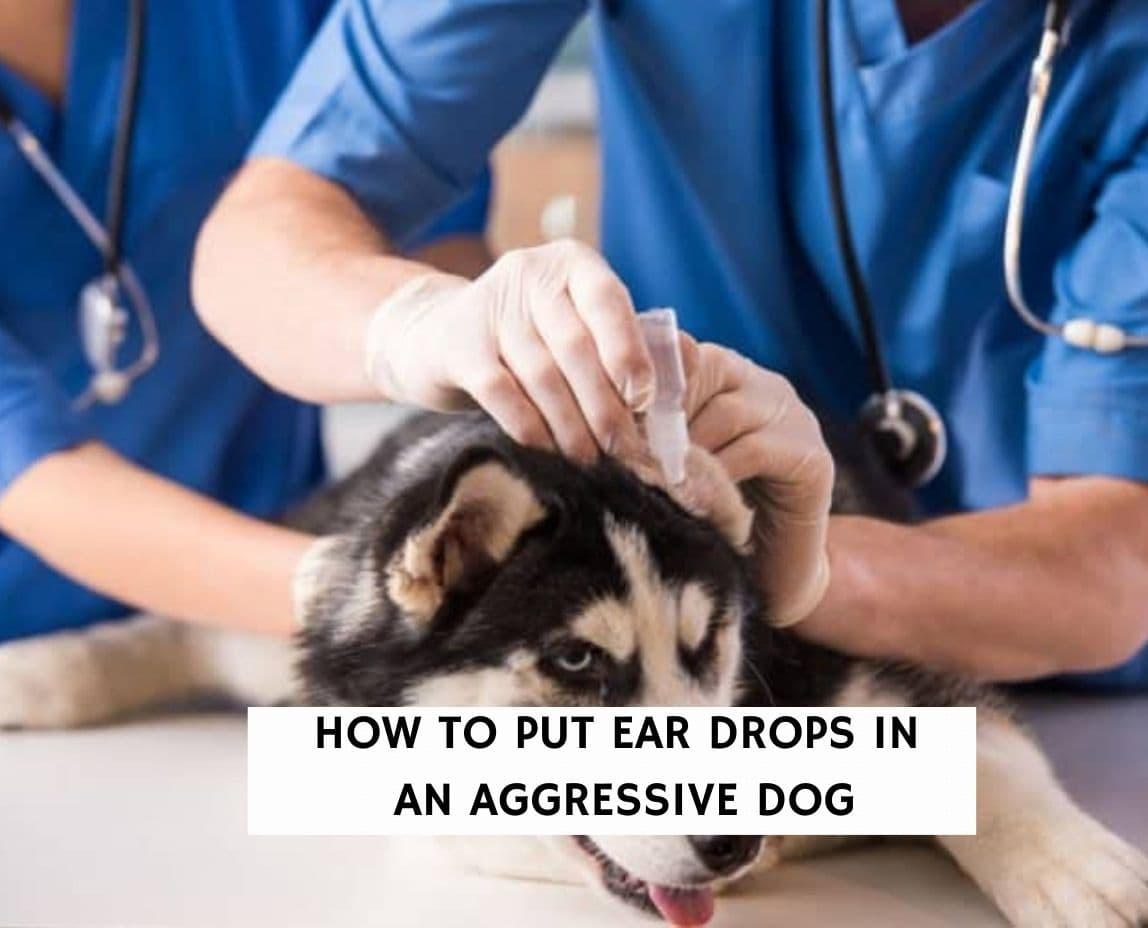 This guide will teach you how to put ear drops in an aggressive dog. You can scratch your dog's ears and your dog will soak up the attention, but beyond that, it is impossible to look, clean, or put anything in their ears.
Your dog's ears are bigger than yours, and their ear canals are also longer. This makes them twice as sensitive when it comes to their ears. Unfortunately, there are instances when getting up close and personal with your dog's ears cannot be avoided.
It might be to clean them or to put some medication to relieve pain or an infection. This can be a real struggle because your dog will never be a willing and happy participant.
Handling your dog's ears is not an easy task. Your puppy will try to escape from you and even become aggressive. Your dog won't be too happy and would rather have you mind your ears.
Before scrolling down this guide, "How to Put Eat Drops in an Aggressive Dog," check out these helpful dog articles from We Love Doodles: How to Put Eat Drops in an Uncooperative Dog and What Should I Do If My Dog's Ears Are Cold?
Dogs and Ear Drops
Your dog's ears are different from yours in almost all aspects. Sure, it is the organ that allows them to hear and listen, just like yours, but the way it's built differs from how yours is. One of the main differences is that your dog's ear is primarily vertical whereas human ears are structured horizontally.
With a vertical orientation, moisture, dirt, and debris can quickly get inside your dog's ears, and this is the common reason why your dog can develop an ear infection. Ear infection or otitis is a common medical problem among dogs. When your dog has otitis, it means that its ears are inflamed.
This can be caused by earwax buildup, excess hair in the ear canal, or too much moisture accumulation inside the ears. A vet will give you a proper diagnosis and treatment. Typically, if it's a bacterial infection, your dog will be prescribed antibiotics.
Your vet will also have to do a thorough cleaning on your dog's ears to get as much discharge and earwax out. In most cases, you will also be directed to use medicated ear drops that need to be administered for 2 to 4 weeks. Below, you'll find out how to put eat drops in an aggressive dog.
Related: When Do Corgi Ears Stand Up and Zymox Ear Solution For Dogs.
Steps to Put Ear Drops in Your Aggressive Dog
1. Compose Yourself
Before you approach your dog, gather your composure. Your dog can sense your fear and stress, and these emotions can make your dog more aggressive and challenging to handle.
Remember, when you are stressed, your dog will be too. So providing a reassuring environment to your dog during this process can make all the difference.
2. Keep Everything You Need Handy
It will help if everything you need is within arm's reach. It's also a good idea to ask for someone to help with the process. It'll make the process easier for you and a faster experience for your dog.
3. Have the Right Tools
If your dog tends to bite, securely restrain your dog using a plastic basket or nylon muzzle. You can also use a leash with a dog head halter to give you more control over your dog's head and muzzle.
The head halter and leash are highly recommended because you can then give your dog a treat or reward if your dog behaves itself throughout the process.
4. Get Your Dog Accustomed to Your Touch
Give your dog one of their favorite snacks with one hand, and use your other hand to reach one of your dog's ears slowly. Do this multiple times until your dog no longer flinches to your touch. Move to the other ear using the same method. This should make your dog more comfortable with you touching its ears.
Once your dog becomes comfortable with you touching its ear, try lifting the ear flap. Continue using a reward system for this step. Slowly touch your dog's ear flap, and if your dog stays still with no flinching, then your dog gets a treat. Do the same with the other ear.
You must've realized that this step would take time. This is because you are getting your dog accustomed to the feeling of someone touching and probing its ears. And it's better to take your time with it rather than rushing the process and making your dog uncomfortable.
5. Wipe it Clean
If your dog is allowing you to lift its ear flaps, then you are making excellent progress.  The next step is to clean your dog's ear flap with a damp cotton ball. Again, stay in the flap area and do not venture into your dog's ear canal yet.
It is recommended to start with single wipes just so your dog can get used to the weird sensation on its ear. Work your way slowly to multiple wiping sessions for every ear. The treats can still come in handy at this point, especially if your dog doesn't resist what you are doing.
At this point, having a familiar face to help give your dog treats would be very convenient. While someone else provides the goodies, you can proceed to put the ear drops as directed by your vet.
6. Give Your Dog Medicine
Avoid any sudden movements when you are about to apply the medication. It will also help if you warm the ear drops a little beforehand. The sudden drop of cold liquid can catch them off-guard.
You will have more success in putting the ear drops if your dog doesn't see the actual medicine bottle. Sometimes, dogs associate medication with pain, so seeing the ear drop container can cause your dog to become apprehensive, anxious, and aggressive.
Use a towel or calming cap to limit your dog's vision and calm them down. You'll have an easier time restraining them until you get a drop in your dog's ear.
Now, there are two main ways how you can apply ear drops:
Cotton Ball
Cotton Ball: Using a cotton ball will be a more pleasant experience for your dog as it will not have connected cotton balls with any negative or painful experience. Put a few drops of the medicine on the cotton ball and then use it to apply it to your dog's ear.
Syringe: This option gives you better accuracy when you put medicine on your dog and will also make your work faster for aggressive dogs.  You can distract your dog with a favorite treat, like peanut butter. It might help keep your dog distracted for long enough to notice what you're up to. Once you have applied the prescribed number of drops, rub the base of your dog's ear in a circulation motion.
7. Use Positive Reinforcement
When the task is accomplished, shower your dog with praise. Doing this after every successful treatment instills the correct behavior in your dog that there's no need to be aggressive when it's time for its ear drop medication and that the medicine is for their well-being.
What If My Dog Is Too Aggressive?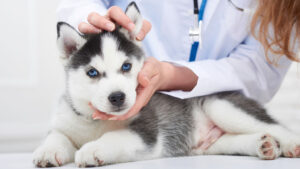 If your dog is not buying the reward system, you have to weigh how aggressive your dog can get. Understand that your dog is not being personally violent towards you but is being aggressive because of the pain and discomfort that it is experiencing.
If you feel like your dog is getting too aggressive for you to deal with it, it's always recommended that you ask for help from your vet. They are more experienced when it comes to dealing with aggressive dogs and can thus administer the ear drops with little fuss.
Additionally, you can ask about other treatment methods that you can try. For example, you can check whether oral medication is an option.
The less pain our dog is in, the less aggressive it will be, and the more you can confidently manage your pet. If the medication has been prescribed for a long term, then one option you can talk to your vet about is sedation.
However, this should be a last resort and only be considered when all other methods have failed. But if the medication is to be applied for several weeks and your dog refuses to behave, this could be a viable option.
Related: Best E-Collars For Aggressive Dogs and How to Use a Shock Collar For Aggressive Dogs.
Conclusion For "How to Put Eat Drops in an Aggressive Dog"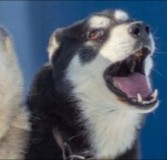 Dogs are extremely sensitive when you touch the inside of their ears. Even more, if you need to put some medicine in it. But if it is to treat an ear infection, you do what you need to do to help alleviate your dog's pain. But if your dog gets too aggressive for you to handle, you can always contact your vet for some reinforcement.
You can also get your dog used to have its ears touched, so that next time there's a problem, your dog wouldn't mind having its ears touched so much. We hope this helped you learn how to put eat drops in an aggressive dog.
If you find this guide, "How to Put Ear Drops in an Aggressive Dog," helpful, check out these dog-related articles:
For more information on this topic, you can learn more about your dog's ears by watching "How to Apply Ear Drops to Your Dogs" down below: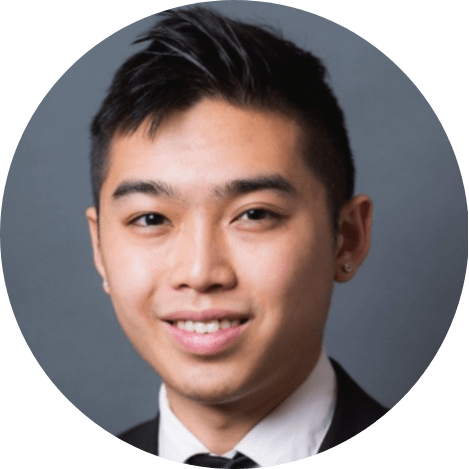 Andy is a full-time animal rescuer and owner of a toy doodle. When he's not saving dogs, Andy is one of our core writers and editors. He has been writing about dogs for over a decade. Andy joined our team because he believes that words are powerful tools that can change a dog's life for the better.
Why Trust We Love Doodles?
At We Love Doodles, we're a team of writers, veterinarians, and puppy trainers that love dogs. Our team of qualified experts researches and provides reliable information on a wide range of dog topics. Our reviews are based on customer feedback, hands-on testing, and in-depth analysis. We are fully transparent and honest to our community of dog owners and future owners.