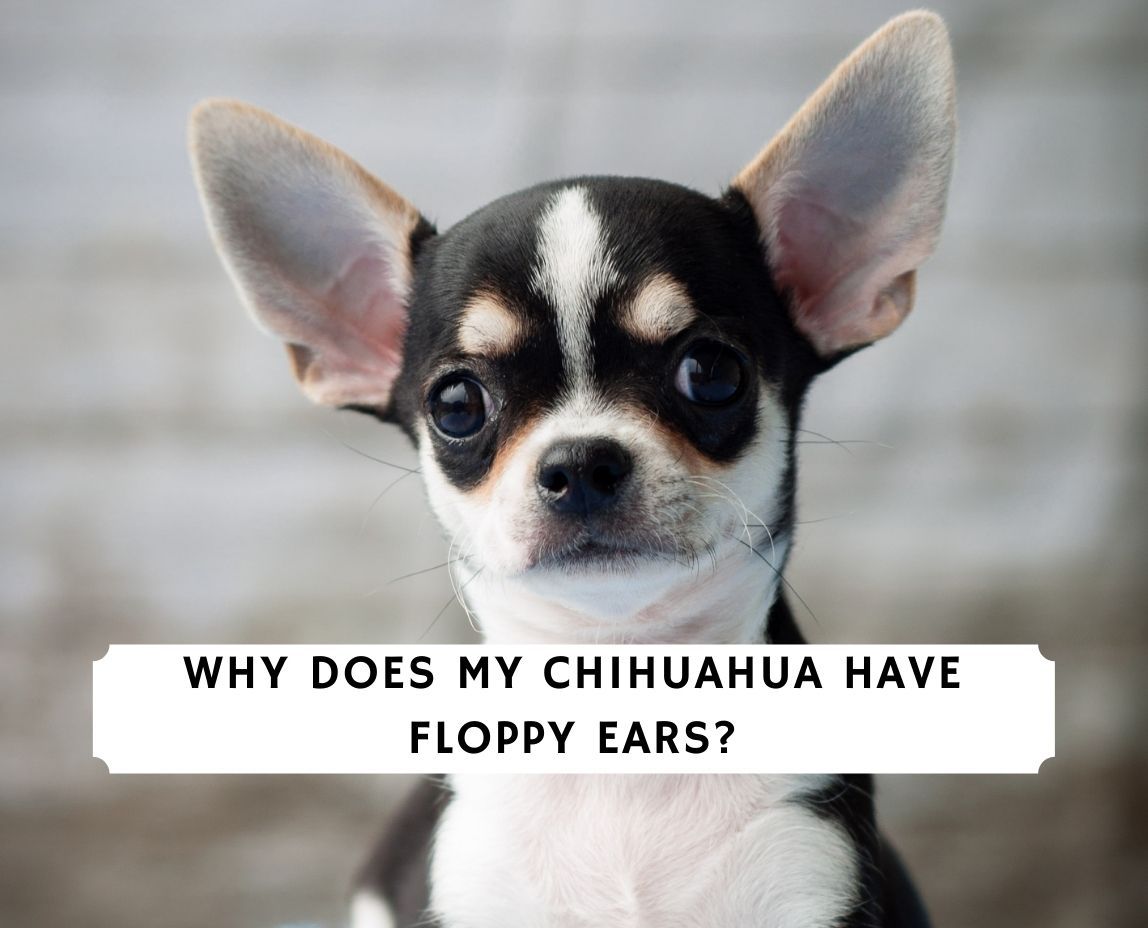 Unlike other dogs and animals, owning a Chihuahua raises many questions. One question you're probably wondering right now is: "Why does my Chihuahua have floppy ears?" Chihuahuas are tiny, energetic dogs. If you've seen them, whether in movies or at a friend's or neighbor's, you'll know that they have enormous eyes and firm, straight ears. While most people adore these features in Chihuahuas, they don't know that Chihuahua puppies are born with floppy ears.
That's right. Small, cuddly Chihuahua babies have folded ears at birth. All puppies, irrespective of their breed, start with floppy ears. As they mature, the cartilage in their ears develops. Eventually, they become 'perky.' Not all puppies end up with straight, firm ears—even in breeds that share this adorable feature with Chihuahuas. Worry not, for experts have a way to determine early on what kind of ears dogs like Chihuahuas will have when they reach adulthood. First, let's look at a few reasons why Chihuahuas have floppy ears.
Before scrolling down this article "Why Does My Chihuahua Have Floppy Ears," check out other questions: How Many Puppies Can a Chihuahua Have and What Should I Do If I Have a Crying Chihuahua.
Age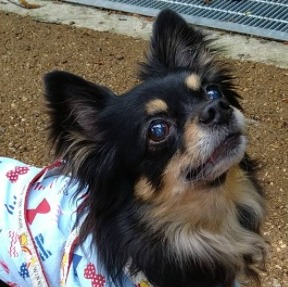 Most puppies develop and grow into their features as they mature. This could happen at around six months of age. Chihuahuas are no different—their puppies have soft ear cartilage that takes time to develop. If your Chi puppy is under six months of age, you have little reason to worry. However, if your baby Chihuahua's ears continue to stay floppy as she matures, then you might have some investigating to do to understand 'why.'
Chihuahua-Related Question: Why Are Chihuahuas So Aggressive?
Teething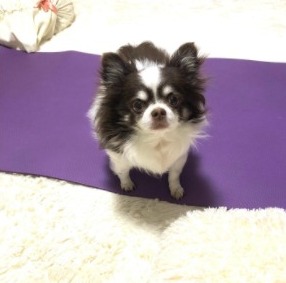 Did you know that Chihuahua puppies start getting their adult teeth when they reach their fifth or sixth month? Before you ask, yes, teething and floppy ears are connected. The teething process causes the muscles holding the teeth to loosen and weaken, and as these muscles are also responsible for keeping the ears upright, they become weak and drop. Floppy ears could mean that teething is going smoothly for your little companion. The good news is that, unlike other causes, this one is only temporary.
Diet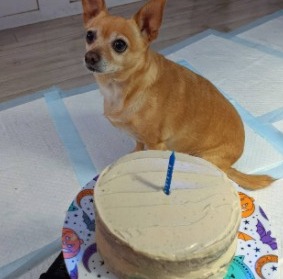 All pet parents know the role that proper nutrition plays in ensuring that their fur babies grow and develop as they should. And we try. But sometimes, despite our best intentions, there is a gap—one that results in less-than-ideal nutrition levels for our pets. Malnourishment caused by an unhealthy or incomplete diet could affect your puppy in many ways. For instance, she may not have the healthy bones and muscle structure that support perky ears. If you've checked with your vet and are confident that there are no deficiencies in your Chihuahua baby's nutrition level, then observe her appetite. If your puppy eats less than her calorie requirements, her muscles become too weak to hold up her ears. Be vigilant as a decrease in appetite could be the first indication of an illness or infection.
Chihuahua-Related Article: Are Chihuahuas Mean Dogs?
Stress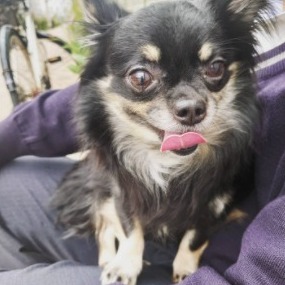 Stress is a big reason for all kinds of physical changes in dogs, even though experts haven't quite figured out how it affects their ears. What we do know is that floppy ears are indicative of a scared, nervous, or stressed dog. Your puppy could be anxious if exposed to loud noises, for instance. Floppy ears are normal during pregnancy too. If your Chihuahua baby is expecting, don't worry about her ears. It is a temporary change. Chihuahuas are known to suffer from small dog syndrome, which means they get anxious around bigger dogs.
If your pet is around larger breeds often, that could contribute to a Chihuahua with floppy ears. Stress and its indicators may be unpredictable, but after spending a few months with your fur baby, you will come to understand her emotions better and be able to tell whether her floppy ears are due to stress or other reasons. Many dogs are observed to have highly reactive ears that keep falling and then standing every alternate day.  If your Chihuahua does this too, then don't worry. It is entirely normal.
Chihuahua-Related Article: Why Do Chihuahuas Burrow?
Illness
Chihuahuas are the world's most miniature dogs. They weren't always so. While most people want small breeds, they don't know that breeders intentionally cross smaller and weaker dogs to ensure that the breed stays pint-sized. This means Chihuahuas today are genetically deformed. That shouldn't stop you from getting a Chihuahua should you want one. But it also means that as a responsible pet parent, you should be aware of their hereditary issues and know when to be worried. Allergies, bacterial infections, parasites, physical wounds, hormonal imbalance, or inflammation are some acute disorders that could lead to floppy ears in your Chihuahua. Other major illnesses that can cause the ears to droop include:
Tumor
Ear polyps
Dermatitis of the ear
Otitis Externa, medina or interna
Cellulitis
Hematoma
If your Chihuahua has reached adult size and has floppy ears, get her examined by a vet. It is also advisable to see a vet if your Chihuahua's ears flop suddenly. Timely intervention by a vet can prevent or address most of these illnesses or possibly even rare dog diseases.
Other Dog Breeds: Best Teacup Dogs That Don't Shed.
Genetics
The AKC (American Kennel Club) categorizes a purebred Chihuahua as a dog with upright ears. So, your Chihuahua will probably have all the genes required to give them perky ears, yet there have been cases where purebred Chihuahuas have floppy ears. People often worry that floppy-eared Chihuahuas are crossbreeds. This is not always the case. Your Chi puppy could very well come from a long line of floppy-eared Chihuahuas.
Domestication
Did you know that dogs came from the Gray Wolf family and were tamed and domesticated for the first time about 15,000 to 20,000 years ago? Why don't dogs share the same features as wolves, including erect ears? Many experts, including Charles Darwin, have tried to connect the effects of domestication to changing dog features, including floppy ears. One viable theory is that floppy ears might be the result of changes in neural crest cell activity.
Neural crest cells are linked to and responsible for the secretion of adrenaline and epinephrine. These hormones give animals the heightened sensory traits required to survive in the wild. They also dictate how much cartilage will be produced in the ears. Since domesticated dogs don't have any need for aggression or alertness, they have lower levels of neural crest cells.
Mixed Breed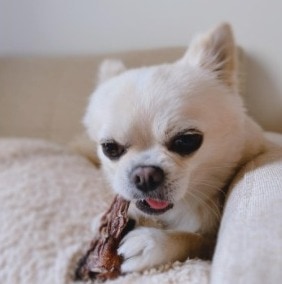 Crossbreeding a Chihuahua with a breed predisposed to having floppy ears will result in a Chihuahua with floppy ears. Dogs that are commonly crossbred with a Chihuahua are:
Pugs
Beagles
Bichon Frise
French Bulldog
Pomeranian
Miniature Schnauzer
Cocker Spaniel
Other Mixed Breed Dogs: What is a Chihuahua Husky Mix and Great Dane Chihuahua Dog Breed Guide.
Is It Important For a Chihuahua to Have Upright Ears?
Chihuahua with floppy ears may not hear as well as dogs with upright ears, but their hearing will still be way better than ours. While floppy ears are not usually a cause of concern, there are some exceptions. For instance, one ear remains perky while the other becomes floppy. That could be an indicator of health issues. Floppy ears also attract infection more frequently than upright ears do. Since airflow to the inner ear canal is blocked by the floppy ears, a bacterial infection may grow inside. Though this could also happen in dogs with upright ears, it is less common.
How To Care For a Dog with Floppy Ears?
Keep an eye out for changes in your Chihuahua's behavior. The symptoms of an ear infection could include excessive scratching or head shaking, irritable temperament, or floppy ears. Regular checkups by the vet will help detect problems before they become fatal. Get safe wipes and cleaning products from the vet to clean ear wax buildup at home. Do be careful, though. Cleaning the interior part of the ear merits care, which should be done by a pet groomer if you have limited experience. Grooming doesn't only involve cleaning the ear of wax. If you have a long-haired Chihuahua with hairy ears, you might need to trim the excess hair.
Chihuahua-Related Question: What Should I Do If I Have a Crying Chihuahua?
Is There a Way to Make Floppy Ears Upright?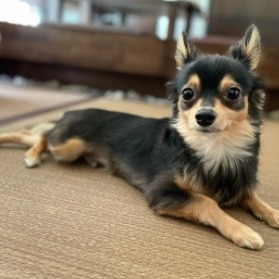 Taping
This procedure gets your dog's ears to stand upright by using tape. A masking tape is wrapped near the bottom of the ear and around both ears to secure them in the upright position. After five or six days, your Chihuahua's ears should stand up on their own. If it didn't work on the first attempt, repeat the process for another week. However, many breeders and owners are not comfortable doing this as the dog can become uncomfortable. The soft cartilage in its ears could get strained by constantly keeping the ears up. If your dog's bones in this region are too weak or underdeveloped, then taping her ears would cause more harm than good.
Cropping
This process is illegal in many parts of the world and for good reasons. A portion of the outer ear is cut to give it a good appearance. Though the ears heal, it is a cruel practice that can expose your pet to future health risks. Other methods include changes in diet (increasing calcium levels) to encourage the growth of bones. Make sure you talk to the vet before you decide to go through with any of these methods.
Looking for more Chihuahuas? Check out Best Chihuahua Breeders in California and Best Chihuahua Breeders in Pennsylvania.
Conclusion For "Why Does My Chihuahua Have Floppy Ears"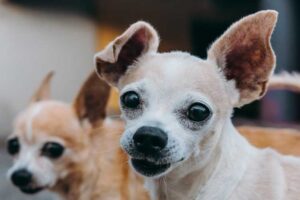 Floppy ears may not be a permanent condition. Many dogs shift between having floppy or upright ears for teething, pregnancy, stress, etc. It is not something that should worry you too much, and it doesn't take much to narrow down the cause for less than perky ears. If you are only worried about illnesses, take your puppy for a checkup. And if you don't care too much about appearances, then love your Chihuahua baby for its cute quirks, floppy ears, or not. As long as you get regular checkups, your Chihuahua will be excellent.
For dog ear-related articles, check out: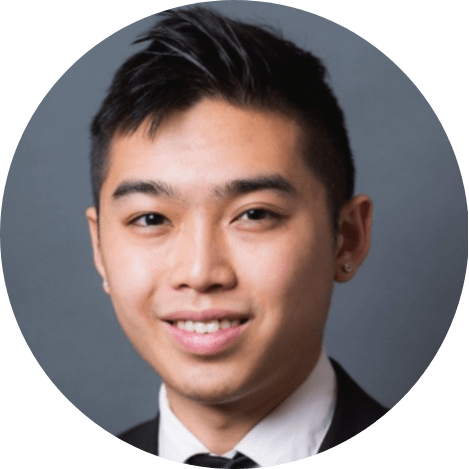 Andy is a full-time animal rescuer and owner of a toy doodle. When he's not saving dogs, Andy is one of our core writers and editors. He has been writing about dogs for over a decade. Andy joined our team because he believes that words are powerful tools that can change a dog's life for the better.
Why Trust We Love Doodles?
At We Love Doodles, we're a team of writers, veterinarians, and puppy trainers that love dogs. Our team of qualified experts researches and provides reliable information on a wide range of dog topics. Our reviews are based on customer feedback, hands-on testing, and in-depth analysis. We are fully transparent and honest to our community of dog owners and future owners.