If you hate the amount of unnecessary shedding and favor small dogs, then this list compiled by WeLoveDoodles will help you find the best teacup dogs that don't shed. For beginners, we recommend studying and knowing your dog before making any further decisions. Unlike humans, dogs are professionals when it comes to not taking life too seriously, going with the flow, and acting as if every moment is a brand new experience offering extreme delight.
Regardless of dog breeds, they teach us the art of being in the moment and enjoying life to the fullest. You might have noticed that we have been conditioned with constant stress and responsibilities. Sometimes, it's okay to take a break while taking life one day at a time. Taking time for ourselves might not be highly looked upon by others or, much worse, ourselves. We're always planning and scheduling for the next day of work or school, the next fancy shoe to drop, preparing a week's worth of meal, or the subsequent vacation coming to mind.
Focusing on our future and not the moment can sometimes lead you to miss out on all of the beautiful things around you. Beautiful things such as owning a cute teacup dog. If you're ready to move into the next chapter of your life, then bringing home a new dog best friend is something you can do. After all, dogs are always in the moment. While you're shaping its life, it's shaping yours. You're ready to bring home a companion, but you're in search of two things: teacup size and non-shedding dogs.
Whether you live in an apartment or a large household, you're searching for a teacup size dog that doesn't shed much to suit your living environment. After all, non-shedding dogs or hypoallergenic dogs are beneficial for people with allergies.
By bringing home a companion, you're in for a treat. Dogs know the path to the simple act of being in the abundant flow of the universe while soaking in all the joy and happiness presenting itself to you. No matter your preference of dog size, they all deliver this same quality to their owners. A specific type of dog breed that has been specifically bred to be tiny, cute, adorable, and could fit in your teacup has been increasing in popularity over the decades. At times, we call them "toy dog breeds."
Cuteness exudes every inch of their tiny little bodies. However, they'd be best suited for someone who could have them by their side every moment of every day. These teacup dogs that don't shed require additional effort to maintain since they depend on being fed more times per day than a standard puppy. At times, owners will have to keep them supervised during their potty because they could quickly get snatched or run away by squeezing in through the cracks of a gated fence. With all of this in mind, here's our list of the best teacup dogs that don't shed created by our team from WeLoveDoodles.
Prefer to watch video? Check out our video below:
Before scrolling down this list of teacup dogs that don't shed, we think you might like: Top Low Hypoallergenic Dogs That Don't Shed and Best Hunting Dogs That Don't Shed.
1. Teacup Chihuahua

First on the list of teacup dogs that don't shed is the Teacup Chihuahua. We will discuss one of the most popular non-shedding teacup breeds, which is often described as smart and unique. People often describe the Teacup Chihuahua as the "puppy purse dog," and it's easy to tell why. The Teacup Chihuahua was introduced by breeders coupling the smallest standard-sized Chihuahuas from their litters to create the teacup version. Most of the time, this teacup breed will weigh under 5 lbs even when they reach adulthood.
Teacup Chihuahuas are affectionate but crave the company of their owners and people. In fact, they dislike being left alone. Unlike Doodle breeds, the Teacup Chihuahua can tolerate and get along well with cats but will struggle to get along with other dogs and children. Sensitivity amongst the breed results in a dog that does can often become anxious and nervous. However, Teacup Chihuahuas will have nearly the same energy as their owners. If you're excited, your Teacup Chihuahua will be excited.
If you live in small spaces like apartments, then it's a suitable living environment for them. After all, Teacup Chihuahuas don't take up much space. You can either get a short-haired or a long-haired Teacup Chihuahua. With a long hair Teacup Chihuahua, there will be more grooming maintenance because you constantly brush them. If the Teacup Chihuahua is for you, keep in mind that prices for this breed can go as high as $1,200.
Chihuahua Breeders: Best Chihuahua Breeders in California and Best Chihuahua Breeders in Florida.
2. Toy Poodle

Tiny, intelligent, non-shedding, and only weighing about 6 lbs once fully grown is the Teacup Poodle. The Teacup Poodle is the smallest of three sizes and is one of the most popular breeds. Poodles can adapt well to any household environment. With that aside, they're also clever dogs, which makes it easier to train. In case you didn't know, Poodles are ranked as the second most intelligent dogs. Teacup Poodles are admirable in their abilities and willingness to obey commands, only desiring their owners' devotion in return. Due to the Teacup Poodle's miniature stature, they're fragile and extra care and caution are needed.
An abundance of curly hair makes up the Teacup Poodle's coat, which can only be found in solid colors such as silver, red, black, apricot, and brown + beige. Poodles require extra grooming maintenance because of their curly non-shedding coats. One of your responsibilities for owning a Teacup Poodle is to brush them regularly. Dog experts also recommend bringing your Teacup Poodle to a professional dog groomer at least once every several months, which can cost you under $100. If the Teacup Poodle is for you, keep in mind that prices for them range between $2,000 to $2,500 from respectable, trustworthy breeders.
Poodle Rescues and Breeders: Best Poodle Rescues for Adoption and Best Mini Poodle Breeders in the United States.
3. Teacup Yorkshire Terrier (Yorkie)

Another popular teacup breed is the Teacup Yorkshire Terrier, or Yorkie for short. The Teacup Yorkshire Terrier weighs between 2 to 4 lbs, which is a little less than the Teacup Chihuahua. Any owner of this teacup breed will discover that this breed has confidence around people, energetic, playful, affectionate, and sheds minimally. If you live in a cramped small living environment, a Teacup Yorkshire Terrier will likely adapt and do well around its surroundings.
However, one annoying habit that should be trained at a young age for this dog breed is barking. While barking is expected, the Teacup Yorkshire Terrier will bark more than you think. You can help fix their barking habits or hire a dog trainer. If you want to prevent this habit, train your Teacup Yorkshire Terrier at a young age because that's when most dogs haven't developed any habits yet.
As for their coats, silky-smooth hair cascades over this tiny dog in a single layer that demands plenty of grooming. You want to keep their hair short enough that your dog's arms and legs don't get entangled, which can lead to additional problems. Daily brushing will be sufficient enough to keep their hair from matting. Teacup Yorkies have a life expectancy between 7 to 9 years old. As for the price range, it can be anywhere between $300 to $3,000.
Yorkshire Terrier (Yorkie) Breeders: Best Yorkie Breeders in Pennsylvania and Best Yorkie Breeders in Florida.
4. Bichon Frise

Fourth on the list of the Teacup Bichon Frise. The Bichon Frise is a well-known breed; however, it's not classified as a true teacup breed by the American Kennel Club (AKC) because they're not as small as other teacup breeds. The Teacup Bichon Frise is a quaint, sensitive, and devoted dog wrapped in fluffy white cotton balls of fur. Due to this dog's coat, they're described as non-shedding and hypoallergenic. If you live in an apartment or small space, this dog breed will likely suit them well as long as you're providing them constant affection and attention.
The Bichon Frise enjoys social gatherings and snuggling on the laps of their loved ones. Teacup Bichons are extremely easy-going dogs and can be an excellent pick for first-time dog owners. The Teacup Bichon can be groomed in a variety of styles depending on what the owner wants. You can be creative with your companion's style but make sure that it's comfortable. This dog breed's luxurious puffy appearance is considered the show cut, which is easier to maintain. The Teacup Bichon Frise's is generally around $3,500 or more in most cases.
5. Teacup Pekingese

Last on the list of Teacup dogs that don't shed is the Teacup Pekingese. You can hold the palm of your hand, and this breed will fit perfectly into it. The Pekingese's history goes way back to ancient China, where royalty perceives them as loyal lapdogs. It's possible that they could be the oldest and domesticated dog breed. Due to this breed's history and how the public views them, the Pekingese is nicknamed "the princess dog." The Pekingese received this nickname because of its stubborn personality while hogging its own spaces. This teacup breed requires constant attention and training to shape them into well-mannered and non-destructive companions.
You can train your Teacup Pekingese to become a lovable and laid-back dog. Often Teacup Pekingese owners will carry them around in their purses, taking them anywhere. Keep in mind that many dogs with double coats are known shedders through the Teacup Pekingese. This teacup breed possesses a soft, thick undercoat with a coarse and straight-haired overcoat that hangs long on both sides of their body while feathering at their chest, undercarriage, and ears.
You should brush and groom them often to help relieve them of their coats of dead hairs. Since the Teacup Pekingese is a specialty breed, its prices are in line with all the others mentioned in the article, which can begin in the hundreds and move quickly up into the thousands depending on the breeder you're purchasing from.
Conclusion For The "Best Teacup Dogs That Don't Shed"
Teacup breeds can indeed bring a sense of delight and cheerfulness. You can have them around in their little doggy purses or cart. You can decide on a teacup breed that best fits your lifestyle. Any breed you choose will provide you years of unforgettable moments that'll stick with you forever. While these dogs are low in weight, remember that they're also fragile. By raising a teacup breed, you have to be extra cautious because anything can happen at any moment. It would help if you educated yourself on each breed's potential health issues to ensure an enhanced lifestyle.
Due to these teacup dogs' tiny build, they could encounter specific health issues in their life. These concerns are stomach problems, incontinence, bone fractures, and various other possibilities. If you're purchasing from a breeder, make sure that the breeder is reputable and trustworthy. There are numerous puppy mills out there, which means you should keep an eye out for any possible red flags.
If you like our list of teacup dogs that don't shed, we think you'll enjoy:
Want to learn more information about the "Teacup Dogs That Don't Shed", then check out the video below: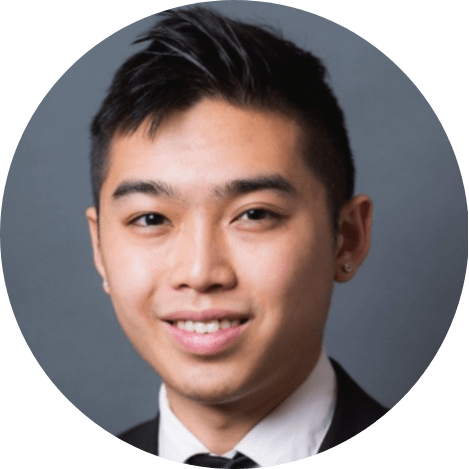 Andy is a full-time animal rescuer and owner of a toy doodle. When he's not saving dogs, Andy is one of our core writers and editors. He has been writing about dogs for over a decade. Andy joined our team because he believes that words are powerful tools that can change a dog's life for the better.
Why Trust We Love Doodles?
At We Love Doodles, we're a team of writers, veterinarians, and puppy trainers that love dogs. Our team of qualified experts researches and provides reliable information on a wide range of dog topics. Our reviews are based on customer feedback, hands-on testing, and in-depth analysis. We are fully transparent and honest to our community of dog owners and future owners.