Finding the best Yorkie breeders in Pennsylvania can be tough for many people because there are unreliable breeders out there. Fortunately, we compiled a list of the best breeders you can find to help save you time and research. Before we get started, here's a little information about the Yorkie dog breed we think you should know.
Nicknamed Yorkie, the Yorkshire Terrier is the most popular toy dog in the United States. It's no wonder that there are so many Yorkie puppies for sale in Pennsylvania. This dog breed has won many hearts because of its elegant looks and loyalty to its owners. The small-sized and feisty dog has a big personality and makes a loving companion. 
If you are looking to own one, be prepared to offer a considerable amount of maintenance, particularly dental care. It is worth noting that this breed interacts well with older children than with small children and toddlers because of their size.
Other articles you would like: Best Dog Food for Yorkie Puppies.
Yorkie Puppies For Sale in Pennsylvania
If you're living in the state and in search of a companion, then this list of Yorkie breeders in Pennsylvania will help you locate the best available puppies.
PuppySpot is the largest puppy marketplace in the United States that has delivered over 225,000 happy and healthy puppies!
The community of dog lovers and leading Yorkie breeders is all about bringing joy to your home. You can also read over 10,0000 5-star reviews from actual customers on their site.
They are in partnership with American Humane, the American Kennel Club, and the Make-A-Wish Foundation.
All their Yorkie breeders are rigorously vetted and they only collaborate with those who fulfill their criteria. The rigorous screening process they provide is the most stringent in the country, with over 100 measures for each puppy and its parents.
PuppySpot ensures that breeders raise healthy Yorkie puppies after welcoming them into their community. They require health evaluations from breeders for every dog they put on PuppySpot. All of their breeders are also state registered and approved by the USDA so you can guarantee they are not a puppy mill.
Lastly, their industry-leading 10-year health guarantee and nose-to-tail health checks demonstrate their commitment to happy, healthy dogs. PuppySpot also only lists Yorkie puppies that are born so you can choose by gender, color, and size. This helps you know exactly what puppy you are getting. We highly suggest that you check out PuppySpot if you're looking for a Yorkie puppy in Pennsylvania.
PuppySpot Yorkie Details
Premier Pups brings Yorkie puppies to dog lovers from ethical and responsible breeders. The company has various dog small breeds, giving you the option to select your favorite breed that matches your lifestyle and living arrangement. Their Yorkies are also very affordably priced.
They have a 24/7 on-site staff who are knowledgeable about puppies and dogs and give them all the nurturing to make their temperament match yours.
Each of their Yorkshire Terrier puppies comes with a 10-year health guarantee that can be availed if there are genital defects noticed after it turns 8 weeks old.

They have a network of USDA-licensed Yorkie breeders who breed responsibly, making sure that the puppies are physically and mentally fit.
From the owner to all the staff at Premier Pups, everyone loves dogs passionately and it shows through the care with which they handle them from their birth to their adoption.
To make their Yorkies more affordable, Premier Pups has offered our blog readers $250 off a puppy with code WLD250.
Premier Pups Yorkie Details
3. Jeff's Yorkies & Boutique
Situated in Mount Airy-Philadelphia, the boutique Yorkshire Terrier breeder prides itself on finding the perfect and permanent home for each puppy. Their breeding program specializes in producing Biro, Chocolate, Gold dust, and conventional Yorkies puppies. The Philadelphia, Pennsylvania, boutique produces more than 27 different coat patterns and colors based on a careful study of bloodlines and genetics, subsequently resulting in the most exotic and rare breeds for clients.
The breeder also provides new Yorkshire Terrier puppies of varying sizes, coats, and colors to interested parties. Their sizes range from micro, toy, teacup, and standard. They can also provide larger-sized dogs that grow up to 14 lbs for particular clients. With more than 15 years of experience under their belt, they've curated a puppy socialization program for their in-house clients and puppies purchased externally. The program comprises playtime, television, music, interaction with other animals and children, among others.
At the core of this program are family matching and temperament testing, which the breeder deems vital. Their prioritization of socialization, temperament, and health stems from the fact that a dog spends a more significant portion of its life in the home. The breeder isn't merely focused on selling puppies. Instead, it strives to develop a lifetime of memories tailored for each client. Furthermore, they're committed to breeding the best Yorkies and educating their placement families on the specifics surrounding the Yorkshire breed.
Health Guarantee
When you buy a puppy from Jeff's boutique, you'll obtain a healthy, trained, and well-adjusted dog along with lifetime support from the breeder. Puppies also come with a 1-year health guarantee, shot records, and the initial set of shots. If you discover that their puppy has a genetic condition, the breeder will issue a replacement Yorkie.
Pricing
You'll incur a $350 deposit for standard-size and toy Yorkie puppies, while the deposit for colored teacup and micro teacup Yorkies will set you back $500. You'll pay the final payment in cash, PayPal, credit, or debit card. It's worth noting that you have a 10-day timeframe to send a payment for clearance before shipping.
Shipping & Delivery
Shipping will cost you an additional $350-$500 above the buying price. The breeder can also deliver a puppy through a courier nanny. The charges will depend on the driving distance from the breeder's home to yours.
Jeff's Yorkies & Boutique Details
4. Deborah's Yorkies PA
The breeder, who is situated in South Central Pennsylvania, deals with top-quality AKC Yorkie puppies. The breeders' dogs reside with her in the home rather than in a kennel. With over 39 years of experience, the breeder produces quality dogs that reside in a loving environment where they undergo grooming. Their Yorkies puppies for sale range from 4-7 lbs and come with a guarantee. These are the services offered:
All puppies at Debrah's undergo a vet examination before their placement into permanent homes. When you obtain a puppy, it comes with updated vaccines before you can take the pet home. All puppies undergo dew removal as well before moving to their new homes. Additionally, the breeder docks the puppies' tails at a suitable time before placing them in new homes.
Deborah's Yorkies Details
5. Toybox Yorkies
Toybox Yorkies operates in Hawley, Pennsylvania, where dogs are raised in a loving home with constant attention. With more than 25 years of experience in Yorkshire breeding, the breeder implements the necessary measures to ensure they produce healthy, social, and happy puppies. The AKC-certified breeder is not only professional and knowledgeable but also passionate.
For what it's worth, they are one of the oldest Yorkshire Terrier breeders in Pennsylvania that we could find. The breeder's dogs have been active participants in obedience and confirmation shows since 1990. Some of her Yorkies have even undergone training in therapy work. Each dog undergoes a veterinarian examination before its placement takes place.
Toybox Yorkies Details
6. Vera Cruz Yorkies Pennsylvania
This Yorkie breeder is situated on a 20-acre farm with a scenic view surrounded by stunning hills in southeastern Pennsylvania. They focus on breeding champion-sired Terriers of the highest quality and pride themselves in breeding quality, well-tempered, and socialized dogs.
Their Yorkie puppies are mostly smaller-sized and come with an exceptional confirmation. Furthermore, all puppies come with health guarantees and certification as well as update shots.
Vera Cruz Yorkies Details
7. Gloria's Yorkies Babes
Last on the list of Yorkie breeders in Pennsylvania is Gloria's Yorkies Babes. The breeder is situated in South Central Pennsylvania, surrounded by the beautiful Tuscarora Mountains. For over ten years, they've bred quality ACA and AKC Yorkies in their home, where they serve as pets as well. The breeder ensures that all puppies receive individual attention, permitting them to become well-socialized.
Gloria's Yorkies deals with teacup Yorkies puppies in Pennsylvania that range from 2-3 lbs and standard-sized ones ranging from 4-6 lbs. The breeder also strives to place their dogs in the best home and provide excellent care.
Guarantee
The breeder guarantees its clients that they'll receive healthy dogs at the time they assume ownership. At Gloria's, you can relax knowing that the breeder has raised the puppies in a loving environment. Furthermore, they implement extreme care to eradicate or prevent parasites, for instance, fleas and worms. It's worth noting that the breeder won't guarantee worms or hypoglycemia because they're common in small breeds.  Furthermore, they don't guarantee that the dog you've purchased is of breeding or show quality.
You must ensure the dog you've purchased undergoes an examination by a licensed vet within 72 hours from the time of purchase. If the vet deems the dog's health unacceptable, you have 24 hours to return the dog. Subsequently, you'll receive a replacement depending on availability. Keep in mind that you'll need to present a written statement from the vet and cover the related expenses that arise. In case of death, an autopsy must take place within ten days at your expense.
Once the breeder receives the reports, you'll receive a new puppy of the same color, size, and gender, depending on the availability. To reserve a puppy, be ready to part with a non-refundable deposit, and note that if you're a breeder, you can't breed the dog until it attains between 11/2 and 2 years without a guarantee that the dog you've purchased a good breeder.
The breeder offers a range of services, including vaccinations, dewclaws, and wellness exams.
Gloria's Yorkies Babes Details
Conclusion For Yorkie Breeders in Pennsylvania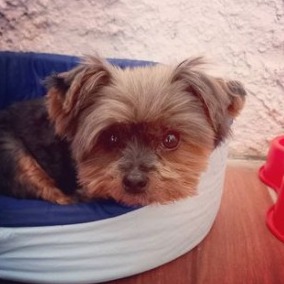 Yorkshire breeding is divisive mostly because original fanciers strive to maintain the breed's authentic look while new breeders and owners are keeners on having smaller Yorkshire Terriers puppies. Today, the breed remains the same with the ordinary healthy size. Their gradual reduction in popularity might boost other breeders, favoring a smaller size and a viral appearance even if it implies relinquishing the official purebred registration. If you're thinking of breeding this dog, ensure you keep important considerations in mind.
For instance, you should consider age, weight, appearance, and feeding. It's equally important to have the right mindset when you decide to breed these dogs. You shouldn't just focus on the money perspective. Instead, your love for the dog and the goal to produce healthy puppies should come first. We hope this list of Yorkie breeders in Pennsylvania will help you bring home a new friend!
If traveling to these Yorkie breeders in Pennsylvania is too far, you can take a look at our recommendations from states that could be closer to you:
To learn more about the Yorkie dog breed, watch "Yorkshire Terrier – Top 10 Facts" from Naulo Facts down below: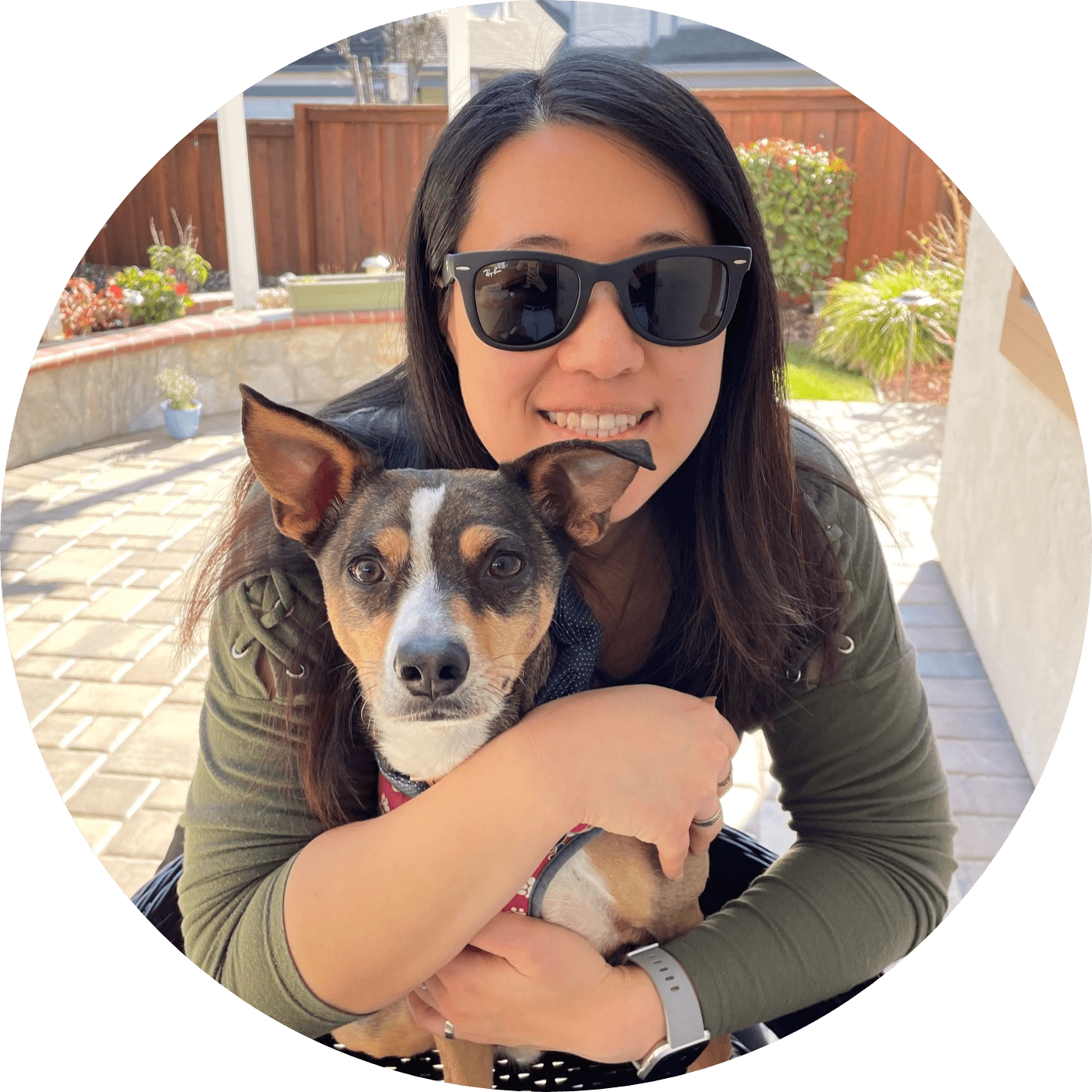 Dr. Sabrina Kong graduated from the Royal Veterinary College in England in 2016 and has been working at a small animal clinic in Northern California since then. She grew up in the Bay Area and got her bachelor's degree from Cal Poly San Luis Obispo. She also became a Certified Canine Rehabilitation Practitioner through a program at the University of Tennessee.
When she isn't in the clinic taking care of her four-legged patients, she enjoys traveling and trying new foods with her friends and her three-legged dog, Apollo. She adopted Apollo from her clinic when he was a puppy with numerous health issues. Dr. Kong truly cares about taking care of animals.