Why do Chihuahuas burrow? There are several reasons why Chihuahuas burrow. After all, dogs are known for being great snugglers. Especially in cooler temperatures, dogs are more than willing to get close to you under a blanket and hang out for a bit. While we may see burrowing in covers and blankets as a way to keep warm, there actually may be much more to a dog's reasoning for burrowing. Chihuahuas are dogs that are known for burrowing.
Like other small dogs, they find it easy to curl up in small areas and find a comfortable position. As they are the smallest breed, Chihuahuas can find all sorts of spots to curl up and enjoy life and the people they love. However, comfort may only be part of a Chihuahua's reason for curling up under the covers or into a blanket. Chihuahuas have unique features and characteristics. They may find relief, warmth, and much more for themselves as they burrow.
If you have a Chihuahua, you may have already noticed the times in which they burrow. If you're considering getting a Chihuahua, perhaps you want to understand this act of burrowing to see if it fits with what you're looking for in a dog. To help you raise your dog well and be informed as you choose a dog for your family, here we share what you need to know about Chihuahuas burrowing. We'll share why they may choose to burrow and some common solutions to address some of the more concerning reasons for burrowing.
Before scrolling down this article "Why Do Chihuahuas Burrow," here are other Chihuahua questions that could help you: Why Does My Chihuahua Have Floppy Ears and Why is My Chihuahua Howling?
What Does it Mean When a Chihuahua is Burrowing?
Before identifying the various reasons why a Chihuahua burrows, it's important to address what burrowing actually is. When in the context of a dog, burrowing is the act of snuggling up or curling up with something warm or comforting to either find rest or to actually sleep. They bury their faces into blankets and other soft things. Both large and small dogs can burrow themselves, although the act tends to be more commonly found among larger dogs. As they burrow, they may take a few moments in order to find the right spot to rest in. They may also choose to burrow in an area all by themselves or in areas where other people surround them. As they burrow, be sure to pay attention to their overall behavior to see if you can identify anything else concerning with their mental or physical health.
Related Dog Questions: Why Does My Dog Lay On Top of Me and Why Does My Dog Sleep on Me?
Following Its Instinct
Before exploring the reasons why a dog burrows, it's worth mentioning that it is in a dog's instinct to burrow, regardless of the breed. When out in the wild, as a breed they may have needed to find their own comfortable places to sleep and rest when they did not have a comfortable bed already set up for them. Their dog crate, for example, can serve as a burrowing location that they feel comfortable and safe. They prefer these small areas where they can both know they are safe and feel that safety. When you leave for the day, their crate may serve as a comforting place as they wait for you to return.
Reasons Why Chihuahuas Burrow
Chihuahuas and other small dog breeds, in general, can burrow for a variety of reasons. However, Chihuahuas, in particular, is known for the burrowing habits. While we most often think of it as a way to provide comfort, the reasoning can be much more than that. To help you identify why your dog is burrowing, our team at WeLoveDoodles will share several common reasons. Paying attention to your dog's overall behavior and health can help you to be more effective in understanding why they are choosing to act that way. However, most often, their habit of burrowing is no cause for concern and is instead something to enjoy and promote.
1. Comfort
As we might expect, one of the most common reasons for a Chihuahua to burrow is to provide comfort and a relaxing environment for them. To humans, this makes sense. We may also choose to snuggle up in a blanket to be comfortable and relaxed at any time. With a cozy blanket and soft pillows in a warm room, a Chihuahua can easily find rest and relaxation in such an environment as they burrow. They may also choose to burrow up in your lap or on you to both feel comfort and spend quality time with you, which they are probably craving.
Chihuahua Guide: How To Care For a Chihuahua Puppy.
2. Warming Up
Another reason why a dog may choose to burrow themselves lies in the type of coat that they have. While Chihuahuas are tiny, their coats are pretty short and fine. That means that when in colder environments, Chihuahuas may find themselves feeling chilly more often. To counteract the cold they feel, they may choose to burrow themselves in warm and comforting blankets. If you have a few particularly warm blankets, your Chihuahua may gravitate toward those as they seek to provide warmth to their shivering body. If you notice that your Chihuahua is especially cold, be sure to support the environment they are in to provide access to heat for them. Often this can include just including a few extra blankets in their crate or turning the heat up.
Related Dog Guides: What Should I Do If My Dog is Panting, Shaking, and Clingy?
3. Anxiety
A dog can develop anxiety for multiple reasons, including sudden changes in environment or family make-up. Bringing home a new baby or a new animal can cause a dog to feel uneasy and even frightened. Especially in the case for Chihuahuas, who tend to be quite territorial and bold in their personality, they may choose to respond to a family change with stress and high anxiety.
As Chihuahuas are very social animals, they may also develop stress when left alone for a long time. Being left alone can cause separation anxiety, which stems from being apart from their family for a considerable stretch. As a Chihuahua craves being around people and receiving affection, extended times of being alone can raise high anxiety levels. In response to this anxiety, a Chihuahua may choose to burrow themselves in warm and soft blankets. Small spaces can help calm their anxious reaction.
Blankets and covers provide a feeling of security and peace when they may not be feeling so peaceful. While Chihuahuas burrowing can find safety and relief in burrowing, it's essential to address the broader picture of why they are anxious and get them on the path toward better health overall.  Be aware of the tendency for your dog to burrow out of obsession or compulsion. These behaviors may be connected to other mental health conditions that you'll want addressed, in addition to dealing with anxiety.
Chihuahua Recommendations For Separation Anxiety: Best Dog Bed For Separation Anxiety and Best Dog Toys For Separation Anxiety.
Conclusion For "Why Do Chihuahuas Burrow"
While a Chihuahua may most commonly burrow for comfort or warmth, it can also be a sign of stress or anxiety or some other issue that you will want to look into as you provide the best care for your dog. Keep in mind that not all dogs, or all Chihuahuas for that matter, burrow for the same reasons. Pay attention to any other alarming behavior. If you can confirm they are burrowing out of a sense of comfort, support that behavior by providing blankets and enjoy curling up with them. Help them to find that comfortable spot that's just right for them.
To further promote relaxation for your Chihuahua, make sure they are getting enough exercise throughout the day. As Chihuahuas are especially social animals that need to be around others, make sure that their activities include some quality time with you. By supporting a healthy burrowing habit, you can help provide them comfort and support no matter who is home or what is going on.
For more guides with mentions of the Chihuahua breed, you can check out:
To learn more about a dog's burrowing behavior, you can watch "Why Does My Dog Sleep Under The Covers" from Dog Pedia down below: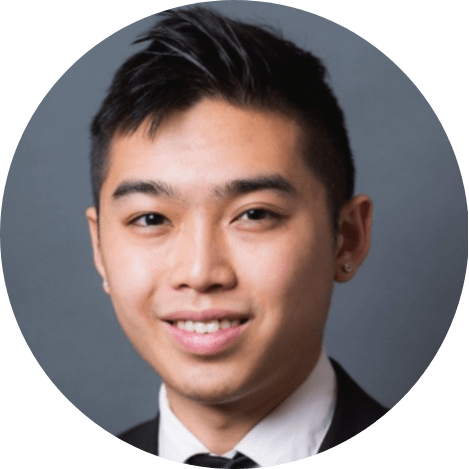 Andy is a full-time animal rescuer and owner of a toy doodle. When he's not saving dogs, Andy is one of our core writers and editors. He has been writing about dogs for over a decade. Andy joined our team because he believes that words are powerful tools that can change a dog's life for the better.
Why Trust We Love Doodles?
At We Love Doodles, we're a team of writers, veterinarians, and puppy trainers that love dogs. Our team of qualified experts researches and provides reliable information on a wide range of dog topics. Our reviews are based on customer feedback, hands-on testing, and in-depth analysis. We are fully transparent and honest to our community of dog owners and future owners.