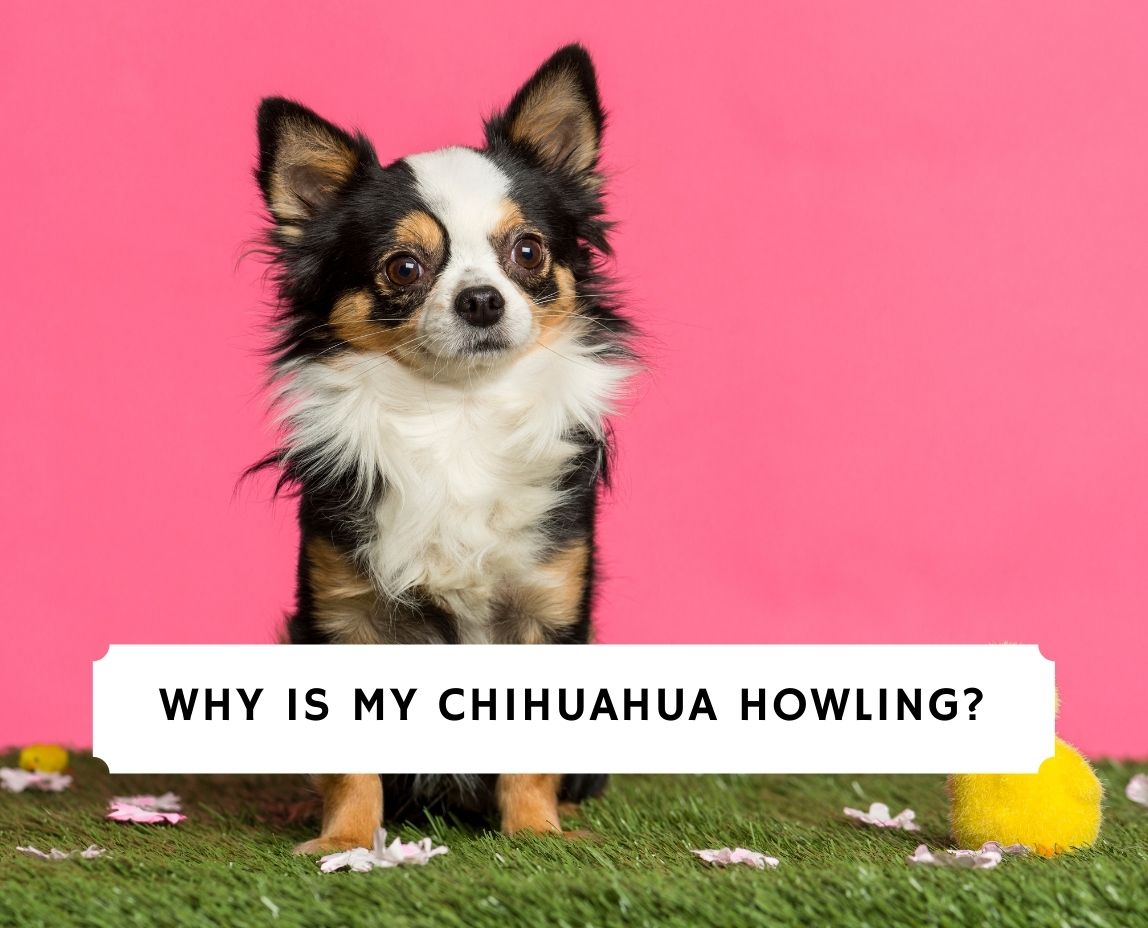 If you have a Chihuahua that constantly howls, you're probably wondering: "Why is my Chihuahua howling, and what are the reasons?" Dogs often express their emotions through their voice. No, we're not referring to talking – although that would be quite an exciting interaction. Whether it's a bark, a yip, a growl, or a howl, each type of verbal expression a dog lets out is an attempt at communicating something to you or something about the situation.
Since these audible expressions can have several different meanings, it's essential to pay attention to the surrounding environment. A dog is letting out the noise to determine its intention. When it comes to the audible expressions of a Chihuahua, the meanings can be quite varied. These responses can be positive or negative, depending on the context and environment in which the dog is in. With their aggressive and bold personalities, their howl can indicate a reflection of their temperament and stubbornness.
If your Chihuahua is howling occasionally or more frequently, you probably want to understand what is causing this vocal form of communication. To help you get to the bottom of why your Chihuahua is expressing themselves in this unique way, our team will share some common reasons why Chihuahuas howl. We'll also share practical steps you can take to help control their howling and better support their physical and emotional health.
Before scrolling down this article "Why is My Chihuahua Howling," these articles might help you: How To Care For a Chihuahua Puppy and Ways To Make Your Chihuahua Happy.
Reasons Why Chihuahua Howls
Like a cry from a child, a howling Chihuahua can result from a variety of different emotions and environments. Some are more positive than others. Here are some common reasons why your Chihuahua may feel the need to let out a howl every once in a while – or perhaps much more often than that.
1. Seeking Attention
One of the most common reasons your Chihuahua may howl may be due to their need for attention. As these small yet dominant dogs are known for being very lively and expressive, they may be very clear about their need for attention and love. Especially if they have been home along after an extended period, a Chihuahua may respond to their lack of awareness with a big howl. This loud groan may display their sadness at not getting the attention they need and make it known that they need it.
Chihuahuas can be pretty stubborn and somewhat high-maintenance. They may not be willing to stop howling until they get what they want. In this case, they need some intentional attention. However, rather than giving in to their need for attention immediately, that's been brought on by howling, be intentional about how you give them attention, not to support their negative behavior of howling.
Related Chihuahua Content: How Smart Are Chihuahuas?
2. Pain
Another common reason a Chihuahua may let out a howl could be from pain or some other type of discomfort. Chihuahuas can't let out tears or show their pain and discomfort in ways humans typically engage in. They can use their howl to alert others of the hurt they find themselves in. They could be hurt by a physical injury in one of the legs or somewhere on their skin. However, just because you can't see what part of their body hurts does not mean the pain is not there. Their discomfort could also be internal, in which it's vital to see a veterinarian determine what is causing their cries of pain.
In addition to physical pain, you'll also want to assess their howling if it is brought on an emotional pain that may not be as evident as a hurt leg. For example, your dog may choose to howl excessively out of a sense of separation anxiety or other stressors. In this case, their howling may often occur during the day when you're not around to give them attention. They may feel depressed or other negative emotions out of not getting the attention and affection they need. When you hear or notice they've been howling, pay close attention to their health.  They may be in distress, and you may not be aware of it.
Related Chihuahua Content: Are Chihuahuas Mean Dogs?
3. Warning
Chihuahuas can be relatively domineering and bold in their personalities; they may use their howl to warn off other dogs or strangers that may approach their owner or family. Chihuahuas are also very loyal, which means they're dedicated to staying by your side at all costs. Despite their small size, they have a very bold personality in which they may think they can take on anything and everything. They may howl in response to loud noises such as a siren of an emergency vehicle that goes flying by. This may be their way of joining in the activity and being prepared and ready to enter whatever situation or predicament that might be involved.
Related Chihuahua Content: What Should I Do If I Have a Crying Chihuahua?
How To Stop Your Chihuahua from Howling Excessively
As a howl is a form of vocal communication that dogs use to let you know of something going on, they can sometimes help alert you to something you need to know. However, the howl of a Chihuahua can also quickly become an annoyance to both you and your neighbors. When you've determined that your Chihuahua's howl is excessive and is no longer beneficial to your relationship, keep in mind that there are specific practical steps you can take to help curb your Chihuahua's habit of howling.
One of the most critical steps in addressing your Chihuahua's howling problem is identifying what is causing your dog's howling. This is vital as different causes require different responses from you as you seek to alleviate their howling tendencies. For example, if your Chihuahua is howling because they are in pain, you must address their distress as soon as possible. Take them to the veterinarian if you are not sure what is causing their ailments.
Your veterinarian can help you develop a recovery or treatment process if your dog is suffering from something more significant than just an upset stomach. This will also help your Chihuahua from howling in pain. In the case of separation anxiety or some other mental health concern, it's also crucial that you spend intentional and quality time with your Chihuahua. This support can show them that you will be there to take care of their needs, and they don't have to worry about missing you during the day, every day.
However, when their howling is associated with a personality trait such as their need for attention or commanding a situation, behavioral training can be beneficial. In the case when your dog howls due to their need for attention, you can train them that that is not the appropriate way to seek out attention, even if it has worked in the past. While you may find it cute at first, it can quickly become an annoying habit in your dog that can be tough to break if the pattern is too prolonged. Suppose your dog uses howling to get attention.
Practice training them by not responding to them as they howl for attention. You can almost seem to ignore them in teaching them that howling is not the way to go about getting attention. Another approach you can take in training your dog not to howl is rewarding when they are quiet as they seek attention. This is a type of positive reinforcement that celebrates the preferred way of getting attention. You may also want to train them to howl when you give them the command "speak" or something similar. Additionally, teaching them the command to be quiet can also be very valuable.
Related Chihuahua Content: How Long is a Chihuahua Pregnant For?
Conclusion For "Why is My Chihuahua Howling"
While a Chihuahua can howl for various reasons, finding the exact reason for their howling can help you develop a stronger relationship with your dog. Be watchful of their personality and overall habits as you raise them to be their happiest, healthiest selves, without needing to howl.
For more articles with mentions of the Chihuahua dog breed, you can check out:
You can learn more about your Chihuahua's behavior by watching "Why Do Dogs Howl" from Animalist down below: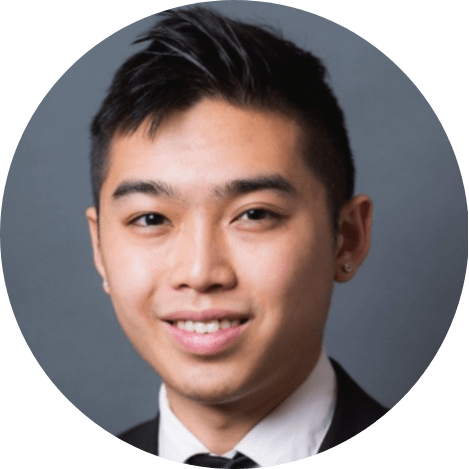 Andy is a full-time animal rescuer and owner of a toy doodle. When he's not saving dogs, Andy is one of our core writers and editors. He has been writing about dogs for over a decade. Andy joined our team because he believes that words are powerful tools that can change a dog's life for the better.
Why Trust We Love Doodles?
At We Love Doodles, we're a team of writers, veterinarians, and puppy trainers that love dogs. Our team of qualified experts researches and provides reliable information on a wide range of dog topics. Our reviews are based on customer feedback, hands-on testing, and in-depth analysis. We are fully transparent and honest to our community of dog owners and future owners.