How smart are Chihuahuas really if they constantly bark at unnecessary things and you're unsure why? We choose a specific type of dog to add to our family for a variety of reasons. These factors include things like their temperament, overall appearance, and size. Each of these characteristics may also be valued differently. For example, you may be emphasizing your search for a small dog that can be well suited for your tiny apartment, with less focus on their lifespan or grooming needs. You may be craving a dog that is very friendly, personable, and outgoing, and your home can accommodate a dog of any size.
When it comes to a dog's intelligence, you may also find a diverse range of options as well. Intelligence in dogs not only helps in behavioral training, but it can also help improve your relationship in how your dog understands your needs and finds opportunities to meet them. When you think of a Chihuahua, their intelligence may not be the first characteristic that pops into your mind. You might first think of features like how they are the smallest dog breed.
You may associate them with their aggressive and lively personalities that people can find both delightful and annoying. That's not often a trait brought up with these tiny balls of energy. While it may not be the first thing we think of with a Chihuahua, just how intelligent are they? To help you identify the strengths – and areas for improvement – for Chihuahuas, here we share some insight on just how intelligent Chihuahuas are, why they may lack skill in that area, and some other characteristics to highlight about this delightful and fun breed.
Before scrolling down this article, you might find these Chihuahua guides helpful: Are Chihuahua Actually Dogs and Are Chihuahuas Mean Dogs?
How Smart Are Chihuahuas Compared To Other Dogs?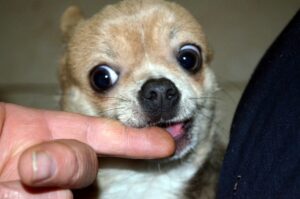 Depending on who your Chihuahua is, you may consider them to be the most intelligent dog ever. You may have the belief that something just isn't connecting in their tiny brains. While the overall behavior can be rooted in a variety of different factors, the Chihuahua can be considered intelligent some of the time. Answering whether or not Chihuahuas are intelligent comes with a mixed bag of research results and experiences. It's essential to first identify what we mean by "smart." 
There are different types of intelligence that can be expressed in different ways depending on the breed and their unique history and temperament. For example, some Chihuahuas can be effective at following basic commands once taught. However, they also hold a very low ranking among other breeds when it comes to overall intelligence. For example, researcher Stanley Coren placed Chihuahuas at no. 125 out of all 138 assessed breeds of dogs on a scale of intelligence. According to his extensive research in canine behavior, the Intelligence of Dogs ranks over 100 breeds on their intelligence.
This assessment incorporated three types of intelligence in dogs, including intuitive, adaptive and working, and obedience intelligence. The Chihuahua ranked toward the middle to bottom of the list. Other breeds, such as the Golden Retriever, Poodle, and Border Collie, scored at the top. It's important to note that not all Chihuahuas have the same ranking of intelligence. Each Chihuahua may have a different capacity of learning and strengths where they may perform better than others. The breeding practices, genetics, socialization, and overall exposure to training will significantly impact the dog's levels of intelligence.
In addition, intelligence can be shown in various ways, aside from the practices that researcher Stanley Coren took in his study of dog breeds. In his research, the emphasis was placed on working behaviors such as hunting or guarding. These practices were to be the source of indicating the dog's overall intelligence. As any dog owner can tell, Chihuahuas can show their strength and smarts in other ways besides the typical herding or sporting behaviors.
Chihuahua-Related Question: How Many Puppies Can a Chihuahua Have?
Are Chihuahuas Not As Intelligent?
In assessing intelligence, Chihuahuas may just be gifted with other skills that aren't evaluated in the context of a canine intelligence test. Other reasons may be rooted in their natural personality and characteristics that are so common among this breed. It's certainly not rooted in their size. While the Chihuahua may be the smallest dog breed, they have the most significant brain-to-body ratio. Here are just a few potential explanations for the Chihuahua's lack of intelligence.
Stubbornness
Chihuahuas are known for being very stubborn and borderline defiant. They like to go their way and declare how things should be done. Even if they may see the command you are trying to give them. They still may act in defiance if they don't feel like performing the command. They are very strong-willed and tend to set their schedule. Therefore, training and working with a Chihuahua may require patience and a solid but friendly approach to commands.
Protective Instincts
Alongside their defiant and feisty personality can come their innate need to protect themselves and those around them. Their small size doesn't deter them from thinking that they can take down larger dogs. This protective quality can quickly turn into aggression if a stranger does something the dog doesn't like or feels they are put into a harmful situation. Chihuahuas don't want to feel threatened. Therefore, this potential for aggression may deter them from fully living into their clear thinking and intelligent tendencies. However, keep in mind that these protective instincts can also come in handy when needed. If you're looking for a guard dog that is loyal and puts your best interest first, a Chihuahua can be a great fit.
Chihuahua-Related Question: Why Are Chihuahuas So Aggressive?
Other Characteristics of Chihuahuas
While Chihuahuas may not rank high in intelligence, they have several other beneficial quirks and behavioral characteristics that make them loveable and great four-legged friends.  Chihuahuas tend to have a lot of energy. They love to run and stay active, regardless of the size of their space. Chihuahuas require regular activity and exercise to be healthy, no matter if it's a short walk outside or running around the living room. Chihuahuas are also very loyal and affectionate dogs. They love to cuddle up and love their family.
Adaptive Intelligence
While Chihuahuas may not be high in behavioral obedience, they are considered to be reasonably skilled in the area of adaptive intelligence. This is the category of intelligence where dogs can learn from mistakes and work to solve problems. This area of intelligence can be very beneficial in a variety of settings. Especially in the context of training, Chihuahuas can be known for learning from their mistakes and adapting their behavior for the next round of commands. Just remember to have patience and love with your Chihuahua, especially when training can get frustrating. Use positive reinforcement and other rewards when they do something well. Be sure to set clear expectations and boundaries inside the home as well.
Interested in a Chihuahua? Best Chihuahua Breeders in California and Best Chihuahua Breeders in Pennsylvania.
Conclusion For "How Smart Are Chihuahuas"
While Chihuahuas may not rank the highest on the intelligence scale, they have many other great qualities and characteristics to offer. If you're considering getting a Chihuahua, they can make an excellent addition to you and your family. They are lively dogs that have a sassy but loveable personality you can't help but admire.
For more articles with mentions of the Chihuahua dog breed, check out:
To learn more about this tiny dog breed, watch "Facts About Chihuahuas You Need To Know" from AnimalWised down below: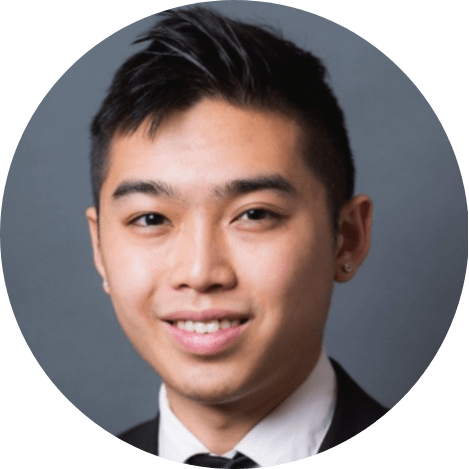 Andy is a full-time animal rescuer and owner of a toy doodle. When he's not saving dogs, Andy is one of our core writers and editors. He has been writing about dogs for over a decade. Andy joined our team because he believes that words are powerful tools that can change a dog's life for the better.
Why Trust We Love Doodles?
At We Love Doodles, we're a team of writers, veterinarians, and puppy trainers that love dogs. Our team of qualified experts researches and provides reliable information on a wide range of dog topics. Our reviews are based on customer feedback, hands-on testing, and in-depth analysis. We are fully transparent and honest to our community of dog owners and future owners.