If you're looking for Chihuahua breeders in Pennsylvania, then you probably know how adorable this small dog breed is. You probably have seen them in movies, being tucked away in fancy purses, and flaunted around haughtily. However, that is not all there is to these show dogs.
Chihuahuas are the smallest purebred dog in the world, and they are known as the mini cupcakes in the cake world of dogs. While they might be tiny in size, they are definitely large at heart and cuddly. It's really no surprise you'll find lots of Chihuahua puppies for sale in Pennsylvania.
Other articles you will like: Poodle Breeders in Pennsylvania and Maltipoo Breeders in Pennsylvania.
Chihuahua Puppies For Sale in Pennsylvania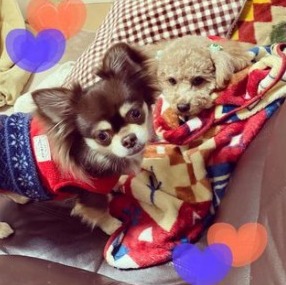 You'll want to choose a Chihuahua breeder that is reputable and cares about their puppies' health. Chihuahuas are a small dog breed and will live over 12+ years when they are healthy. Good breeders will health test their puppies, socialize them from an early age, and make sure they are up to date on vaccinations. Take a look at these Chihuahua breeders in Pennsylvania and find the one that's most suitable for you!
1. PuppySpot Chihuahuas
PuppySpot takes pride in being much more than just a service to help you find a Chihuahua puppy. The online marketplace is committed to placing healthy puppies in loving families. For this, they have taken several steps to ensure your new family member's health and happiness.
PuppySpot's commitment to happy, healthy dogs is demonstrated by their industry-leading Puppy Health Guarantee and nose-to-tail health checks. 
They have collaborated with several Chihuahua breeders that pass USDA and state-regulated inspections. Their breeders are also appropriately vetted and screened before they get accepted to the PuppySpot network.
Moreover, each Chihuahua breeder ensures that their puppies are up-to-date on all immunizations and deworming. Before going to their new families, each puppy must pass through PuppySpot's rigorous evaluation by the breeder's licensed vet.
Further, they also have an exclusive transportation network that ensures your new puppy arrives home healthy and in good condition. All their Chihuahua puppies for sale in Pennsylvania also come with an industry-leading 10-year health guarantee. We got one of our puppies from PuppySpot and could be happier.
PuppySpot Chihuahua Details
2. Brislin Chihuahuas Pennsylvania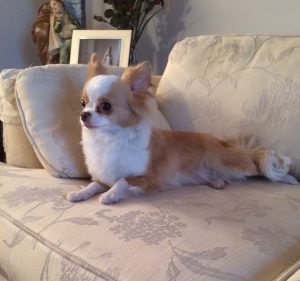 The first on the list of Chihuahua breeders in Pennsylvania is Brislin Chihuahuas. The Brislin Chihuahuas are a family team, and they are an active AKC Show Exhibitor in the Dunmore/Scranton area of North East Pennsylvania. They aim to breed the best of potential show dogs. Additionally, they have a great reputation for breeding dogs with amazing show attributes and personalities. They breed Chihuahua puppies both for shows as well as family companions.
Each Chihuahua puppy is AKC registered and is placed with a written health guarantee. All the Brislin puppies in Pennsylvania are placed at a minimum of 12 weeks of age and are fully vaccinated. While they generally breed show dogs, sometimes they can also have a companion puppy available for you. Their pet Chihuahua puppies can be adopted as companions to those who wish to adopt them and are placed with spay and neuter contracts.
Puppies that show pet quality will also come with a microchip. This ensures that you can monitor them when their curiosity leads them astray. Brislin Chihuahuas are home-raised, indoors, and underfoot. They also ensure that all their Chihuahua puppies for sale are in good health at all times.
Brislin Chihuahuas Details
3. Tsunami Chihuahuas PA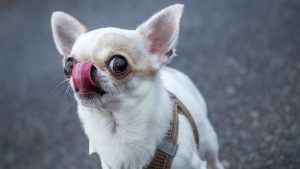 Tsunami Chihuahuas are a small show and hobby cageless kennel. Their Chihuahuas come from Italy's best European bloodlines, the United Kingdom, Finland, and France. All of their Chihuahua puppies are health tested for patella, heart, and eyes. Being the proud members of Chihuahua Clubs of America and with an AKC certified 'Breeder of Merit,' this small breeder raises quality dogs. They take great pride in their selection of males for their pure breeding.
They are known to breed companion dogs as well as show dogs. When their show dogs retire at the age of 4-6 years, they are made available for adoption in loving companion homes. Their Chihuahua puppies in Pennsylvania have a lifespan of 14-16 years, and you can adopt retired show dogs and give them all the love you can.
They also sell companion puppies on spay/neuter contracts with a limited AKC registration and show that dogs are available only to show homes they have approved. If the Tsunami Breeders are not confident that the home is right for their puppy, they have the right to refuse the people from buying their puppy. For them, selling to puppy mills and brokers will never happen.
Tsunami Chihuahuas Details
4. Rossmoyne Chihuahuas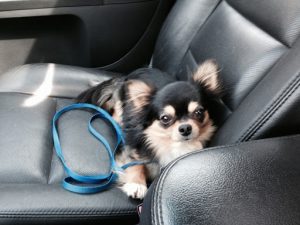 The breeder was a teacher and retired after 32 years of teaching. She and her family raise Chihuahua puppies that are fathered by AKC Champions in their homes and adopted as pets or show dogs. The puppies are whelped in their bedroom and raised in their living room. They are socialized, wormed, immunized, checked by the veterinarian, health guaranteed, and litter trained.
They keep the Chihuahuas as a part of their family, do not have a kennel, and ensure that they are only created during meals. Since they have four doggie doors in their home, they let their Chihuahua puppies in Pennsylvania spend as much time as they want outdoors. Their website contains many information on Chihuahuas, the nutrition they require, and certain general puppy guidelines.
The puppies that they breed are fed with dry puppy kibble and fresh, clean water. They recommend you to free-feed them till 12-16 weeks of age. Feeding them only with milk can worsen their dental condition, as they are prone to dental problems, and dry kibble helps keep their teeth clean. The breeder hosts a reunion often and calls all the families who have adopted Chihuahuas bred by her.
Rossmoyne Chihuahuas Details
5. Arndt's Happy Tails Pennsylvania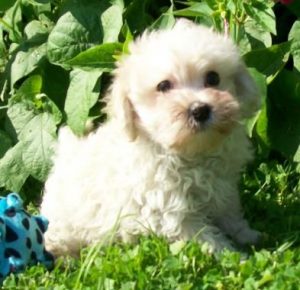 Located 45 minutes Northwest of Harrisburg, Pennsylvania, Arndt's Happy Tails is a family-run dog breeder. They breed multiple dog breeds like Poodles, Maltipoo, Maltese, Yorkshire Terrier, Chihuahuas, and Designer Puppies. Along with breeding, they also provide full-service dog grooming and dog boarding.
They have experience of 30 years in breeding Poodles of all sizes. Chihuahua puppies are the newest addition, alongside Cockapoos and Yorkiepoos. They have a dedicated section for directions to their abode to ensure that you do not get lost at any point on your way while bringing your favorite new member home. You also have an option to leave them here for a few days while you go around traveling. You do not need to worry about how they would manage without you. All their requirements are taken care of over here.
Arndt's Happy Tails Details
6. Tiny Dreams Chihuahuas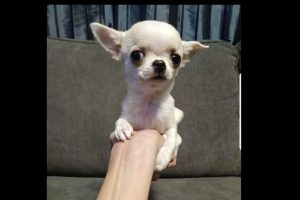 Last on the list of Chihuahua breeders in Pennsylvania is Tiny Dreams Chihuahuas. The breeder has a ten-year of experience in raising this dog breed. When they started as volunteers, they found out that Chihuahuas are the second most euthanized breed in America and have a bad name for their temper. Hence, they put in all their efforts to rescue and foster work for those neglected and abused Chis.
They are provided with the best possible care as they are raised in their home. They even sleep with their owners during the night. Not having any other pets in the house, they have dedicated the last ten years to helping and taking care of the breed. The Chihuahua breeders ensure that their dogs have their health tests are done via DNA as well as OFA. They have imported dogs from Russia, Ukraine, and Slovakia, to ensure top quality in their bloodlines. They breed Chihuahua puppies that participate in AKC dog shows too. They pledge to stand behind their puppies for life.
Tiny Dreams Chihuahuas Details
More Information About Chihuahua Puppies in Pennsylvania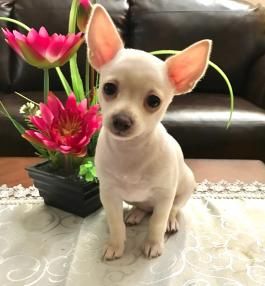 Both fun-loving and full of energy, Chihuahuas, will follow you around the house and even outside when you are shopping. Since they are tiny, many people usually tuck them inside their tote bags, especially when they go out to run errands or on a shopping spree. They are also known to compete with larger dogs in terms of their speed and obedience enthusiastically. They are easier to train when you teach them that completing tasks is a fun thing to do.
Chihuahuas work very well with positive reinforcements such as praises and rewards. Along with being affectionate, Chihuahua puppies are also fast learners. Their curiosity makes them wander around and explore. Additionally, they are alert little creatures that make a perfect watchdog as they love to bark. Known for their companionship, they are the cutest little friends you can have in your house.
Conclusion For Chihuahua Breeders in Pennsylvania
You could recognize a Chihuahua from miles away with their head bobbing out of a small peephole in a purse or basket. They have a defined face, with a small head, big eyes, and pointy ears. Aside from their adorable face, they also have a lovable persona. They provide you with all the comfort that you need on your horrible days. They also make great pets for small apartments.
Don't judge a Chihuahua's smartness by their size. Being stubborn, they require more positive reinforcement while training. However, they can adapt to all kinds of situations and use their wit to assess their situation. Chihuahua puppies love to cuddle and hug – they love a gentle love snuggle on the couch. Additionally, these dogs are incredibly alert, especially with strangers. The moment there is someone suspicious at the door, your Chihuahua will bark their way to your and everyone's attention.
Chihuahuas have a very short coat, so they don't shed so much. Hence, they are easy to bathe and groom. They only need a twenty-minute walk or exercise every day. This can be achieved in the house itself or around your block on a leash. Fun-loving, cute, smart, and full of energy, these little bundles of joy are all you need in a companion. With proper training and a heap of love, they make an ideal house pet.
If traveling to these Chihuahua breeders in Pennsylvania is far for you, we recommend checking out breeders from other states:
To learn more about the Chihuahua dog breed, watch "10 Facts About Chihuahuas You Need To Know" down below: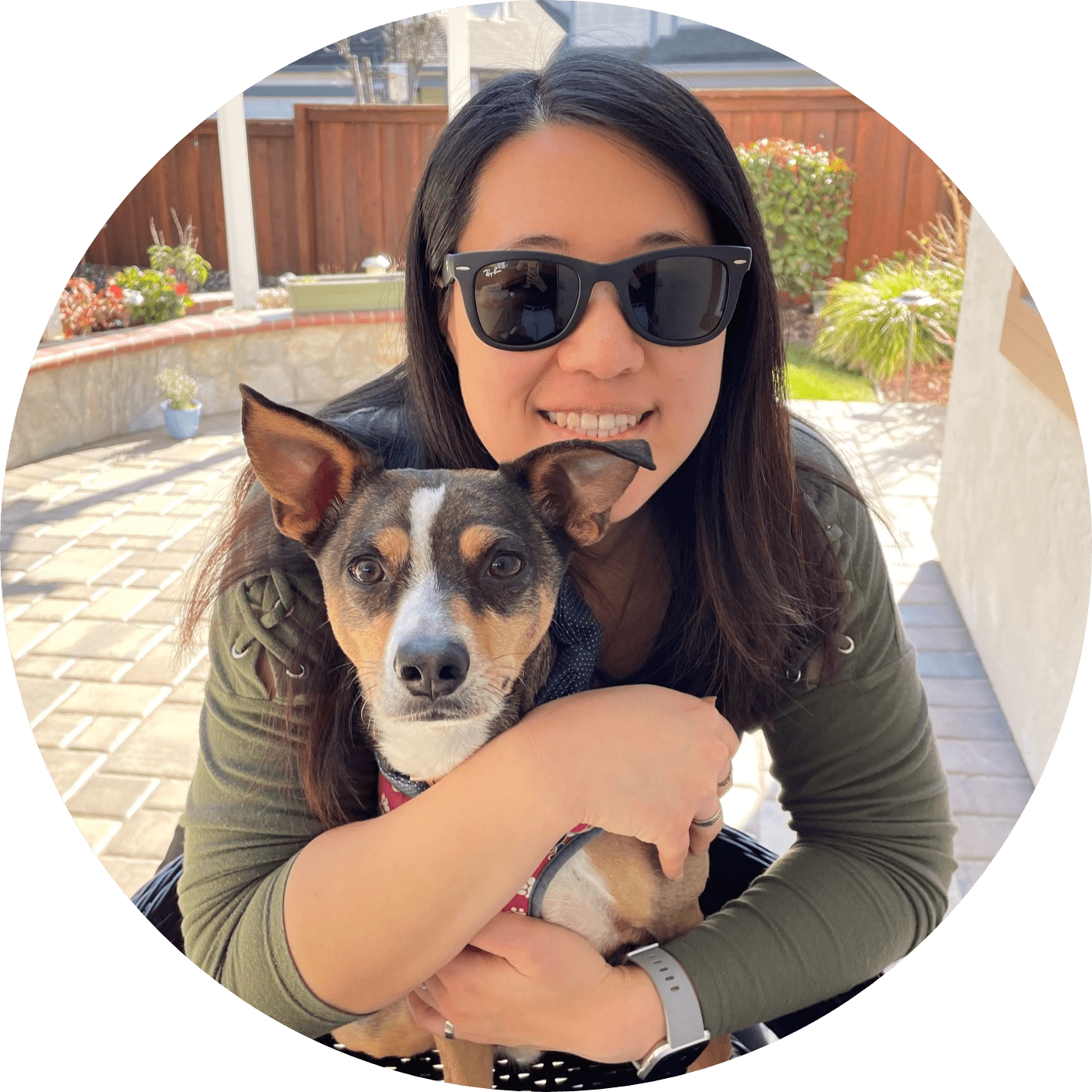 Dr. Sabrina Kong graduated from the Royal Veterinary College in England in 2016 and has been working at a small animal clinic in Northern California since then. She grew up in the Bay Area and got her bachelor's degree from Cal Poly San Luis Obispo. She also became a Certified Canine Rehabilitation Practitioner through a program at the University of Tennessee.
When she isn't in the clinic taking care of her four-legged patients, she enjoys traveling and trying new foods with her friends and her three-legged dog, Apollo. She adopted Apollo from her clinic when he was a puppy with numerous health issues. Dr. Kong truly cares about taking care of animals.