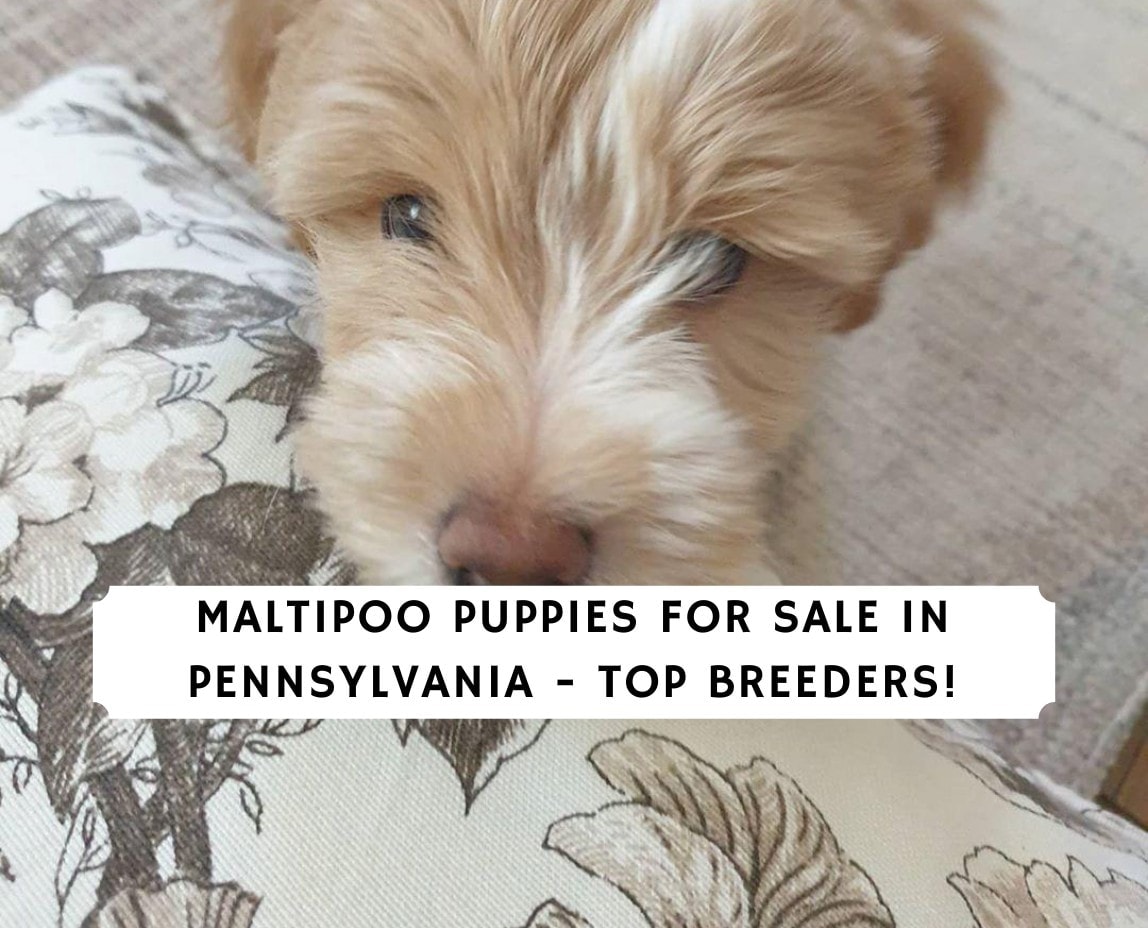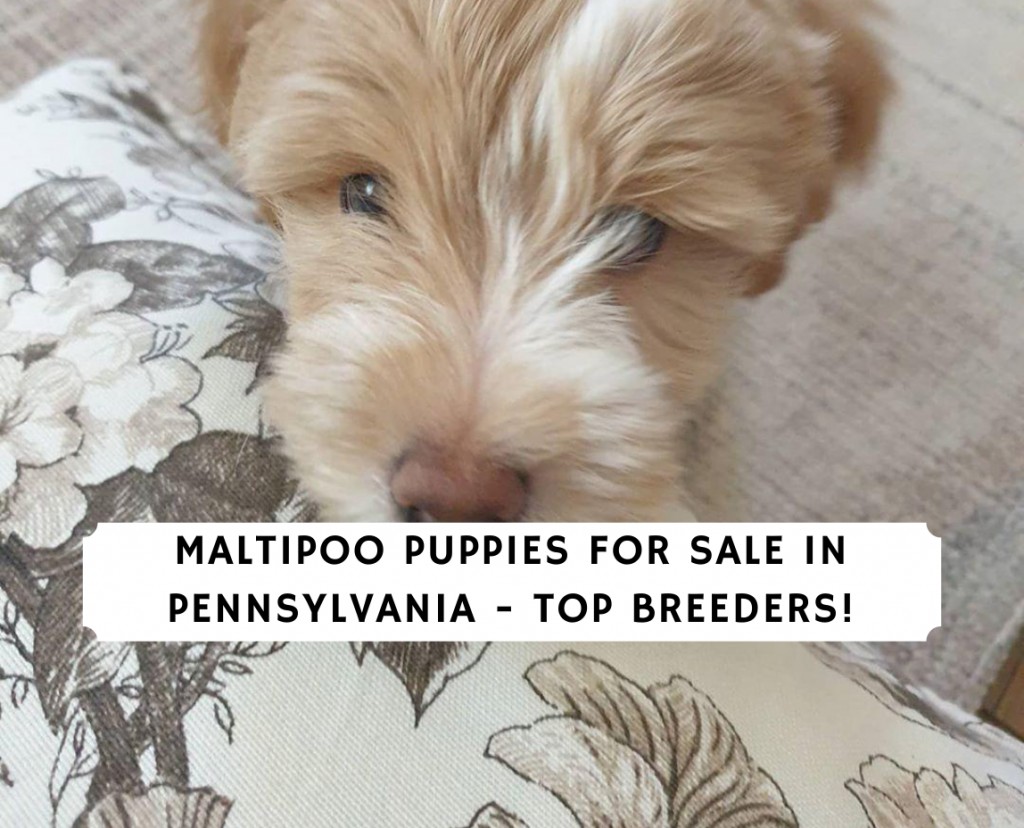 Have you decided that a Maltipoo is the right fit for your family? Great! The next step is to find healthy Maltipoo puppies in Pennsylvania! While this may sound easy, it can be quite overwhelming. The little designer breed has gained in popularity so much that puppy mills and backyard breeders are becoming more and more prevalent.
Ultimately, while the puppy mills and pet stores offer "cheap" dogs, you'll likely pay quite a bit more over the long run for your dog's medical expenses. It's worth your time to seek out a reputable breeder who will sell you a Maltipoo puppy that's in good health, is well-socialized, and that has received the care and attention he deserves in his earliest weeks. 
We've compiled a list of the top Maltipoo breeders in Pennsylvania, but we always recommend that you do your own research, tour the breeding facilities, verify any health checks, and ask for a puppy warranty. Breeding practices change all the time, so it's important to verify the facts and find someone you can trust before you put down a deposit for a Maltipoo puppy. 
Other articles you would like: Best Dog Food for a Maltipoo and Best Maltipoo Rescues for Adoption.
1. Maltipoos by Melissa Pennsylvania
Melissa is a dog breeder who lives in Pennsylvania with her family. She has a thoughtful and careful breeding process that produces the cutest little Maltipoos. Her application process is smooth and she has excellent customer service.
She truly cares about finding happy homes for all her Maltipoo puppies in Pennsylvania. She works closely with a veterinarian that provides health care for the puppies so you know what you are getting from the beginning. Visit Melissa's website to learn more about her and the available Maltipoo puppies for sale in Pennsylvania. 
Maltipoo Breeder Contact Information
2. Ridgewood Kennels Pennsylvania 
Because there are so few dedicated Maltipoo breeders in the Keystone State, we've chosen to include a few pet stores on our list. Ridgewood Kennels is one of these stores, and they have Maltipoo puppies in Pennsylvania that will fit right in with your family! 
This dog store is dedicated to matching the right dog with singles, seniors, and families. They update their website every Tuesday so you can see the dogs and Maltipoos that are for sale and available for adoption. They have an easy application process and offer financing options.
You can even install their app on your cell phone to view their Maltipoo puppies. They have male and female Maltipoos puppies in Pennsylvania for sale and friendly customer service. Be sure you subscribe to their newsletter to stay updated on their business! Contact Ridgewood Kennels today to learn more! 
Maltipoo Breeder Contact Information
3. Greenfield Puppies PA
This breeder takes pride in offering only the best puppies for sale. They provide an extensive overview of the breed to help guide you to becoming an excellent pet parent to a cute little Maltipoo. They offer a health guarantee, shipping options, and a smooth application process. Visit their website to view pictures and information about the available pups today! 
We always recommend that if you're going to buy from a pet store, that you request more information about the particular breeder and see if you can visit them in person. You should try to tour the facilities, see the parent dogs, and make sure you can trust that they will sell you a healthy Maltipoo puppy.
Maltipoo Breeder Contact Information
4. Good Dog Pennsylvania
Good Dog is a nationwide service that connects would-be pet owners with the dogs of their dreams! If you're looking for Maltipoo puppies in Pennsylvania, you'll want to search for the breed first. Enter "maltipoo" into the search field, then you'll be given to sort your results by location and other criteria. 
Once you've found the puppy you'd like to call your own, connect with the breeder using the contact information on the puppy's profile. Ask questions! Find out about health guarantees, pedigree, veterinarian paperwork, and other questions you may have. 
Once you've made your final decision, you'll arrange for payment and transportation with the breeder directly. If your puppy isn't located in Pennsylvania, the breeder may be able to ship to you for an additional fee. 
Maltipoo Breeder Contact Information
5. BFF Puppies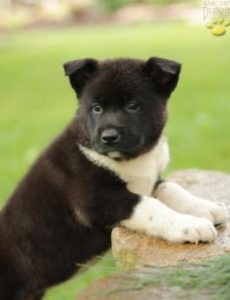 This breeder matches you with Maltipoo puppies that are available for adoption and purchase throughout Pennsylvania. They provide a health guarantee certificate and have a smooth application and registration process. You can opt for shipping if you do not live near the available puppy of your choice. Visit their website to view pictures of available pups and begin the application process. 
Maltipoo Breeder Contact Information
6. Preferable Pups Pennsylvania
This dog breeder has earned respect from previous customers due to the care and love they show to their Maltipoo puppies. They offer a smooth application process and once you are approved for a Maltipoo puppy they undergo a health examination by a licensed veterinarian.
You will receive the results of the examination before you take your puppy home to ensure you have a healthy furry family member. Visit their website and click on apply to get the application process started. 
Maltipoo Breeder Contact Information
How to Find the Right Maltipoo Breeder in Pennsylvania?
The Maltipoo breeders on this list offer healthy puppies to their customers. The private breeders are located in their hometown and often run their service from their house. Some of them offer shipping services if you live within the state of Pennsylvania. The best way to find the right breeder for you is to visit each of the websites listed above and find the application process you feel most comfortable with and the services that suit your needs. 
How to Choose the Right Maltipoo Puppy Online
Choosing a Maltipoo puppy online might feel overwhelming if you are used to seeing a puppy in person. However, once you become familiar with the process you will realize that it's a fun experience. Many breeders offer live footage of the puppies that are available for adoption. Some of them even Facetime or Skype meetings with you so you can get to know the puppies' different personalities and choose the one that suits your family the best.
Every Maltipoo breeder has an application process for adopting or purchasing a puppy. The application is a way for the breeder to get a clear view of you and your ability to be a great pet parent to their puppies.
Remember, most Maltipoo breeders in Pennsylvania have an emotional attachment to the litter of puppies and often create a careful process for matching them with pet parents. It's best to be patient during this process because some breeders might be slower on the process than you hope for. Always remain calm and allow the breeder to go through their process as needed. 
Your goal is to bond with a puppy with a unique personality that matches or complements your household dynamic. 
The Importance of a Health Guarantee
There are scammers out there just waiting to prey on innocent pet parents looking for Maltipoo puppies in Pennsylvania. You need to stay alert and request a health guarantee from the breeder. A health guarantee means the breeder took the puppy to a licensed veterinarian for an examination and they received a specific health grade. Generally, you want a puppy that has an A+ grade. 
Shipping Options
Although the breeders on this list serve the state of Pennsylvania it doesn't mean they are located nearby your home. If you feel comfortable with a specific breeder on the list but live far away you can inquire as to whether they have shipping options. This means they will safely and comfortably ship your adorable puppy directly to your home. However, if the shipping service is not available but you have your heart set on a specific puppy you can always plan a road trip to go pick them up and bring them home. 
If you choose the road trip option make sure you are prepared for a long car trip with an energetic little Maltipoo puppy. You will need a secure puppy car seat, blankets, toys, food, treats, and water. In addition, you will need a collar and leash to stop for potty breaks along the way. 
Keep in mind that some puppies are afraid of the car as most of them have not experienced this situation during their short lifetime.
You need to be patient if they cry or feel scared. It's wise to bring someone with you on the trip so they can hold the puppy in their arms to help them feel secure and calm. This is a helpful technique that prevents your Maltipoo puppy from shaking and feeling scared during the trip. 
Finance Options
The pricing for Maltipoo puppies varies from breeder to breeder but you can be sure you will be paying between $600 to $2000 or more for your fluffy little puppy. If you prefer to make small payments over a span of time instead of paying one lump sum upfront, ask the breeder if they financing options available. Some of them offer great plans and are willing to work with you to ensure the cost fits your budget. 
Conclusion for Maltipoo Puppies for Sale in Pennsylvania
Welcoming a Maltipoo puppy into your family is an exciting moment in your life. However, researching and finding Maltipoo puppies for sale in Pennsylvania can be a challenge. Rest assured: it will all be worth it in the end though because this cute little puppy will fill your home with joy, fun, happiness, laughter, and love. You can make your dream of owning a Maltipoo puppy come true when you contact any of the reliable dog breeders and services mentioned on the list above. Start the application process today! 
Check out these other articles: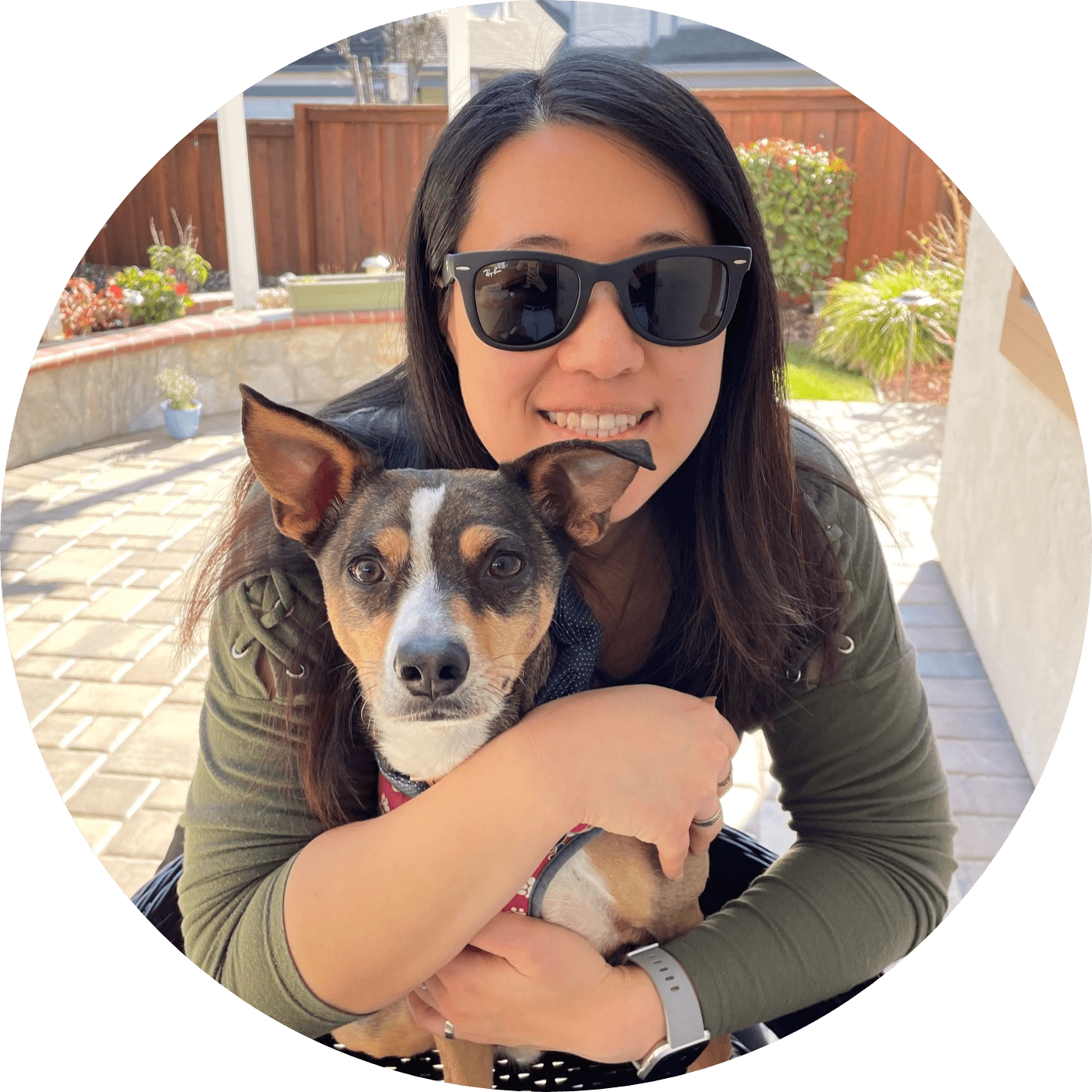 Dr. Sabrina Kong graduated from the Royal Veterinary College in England in 2016 and has been working at a small animal clinic in Northern California since then. She grew up in the Bay Area and got her bachelor's degree from Cal Poly San Luis Obispo. She also became a Certified Canine Rehabilitation Practitioner through a program at the University of Tennessee.
When she isn't in the clinic taking care of her four-legged patients, she enjoys traveling and trying new foods with her friends and her three-legged dog, Apollo. She adopted Apollo from her clinic when he was a puppy with numerous health issues. Dr. Kong truly cares about taking care of animals.