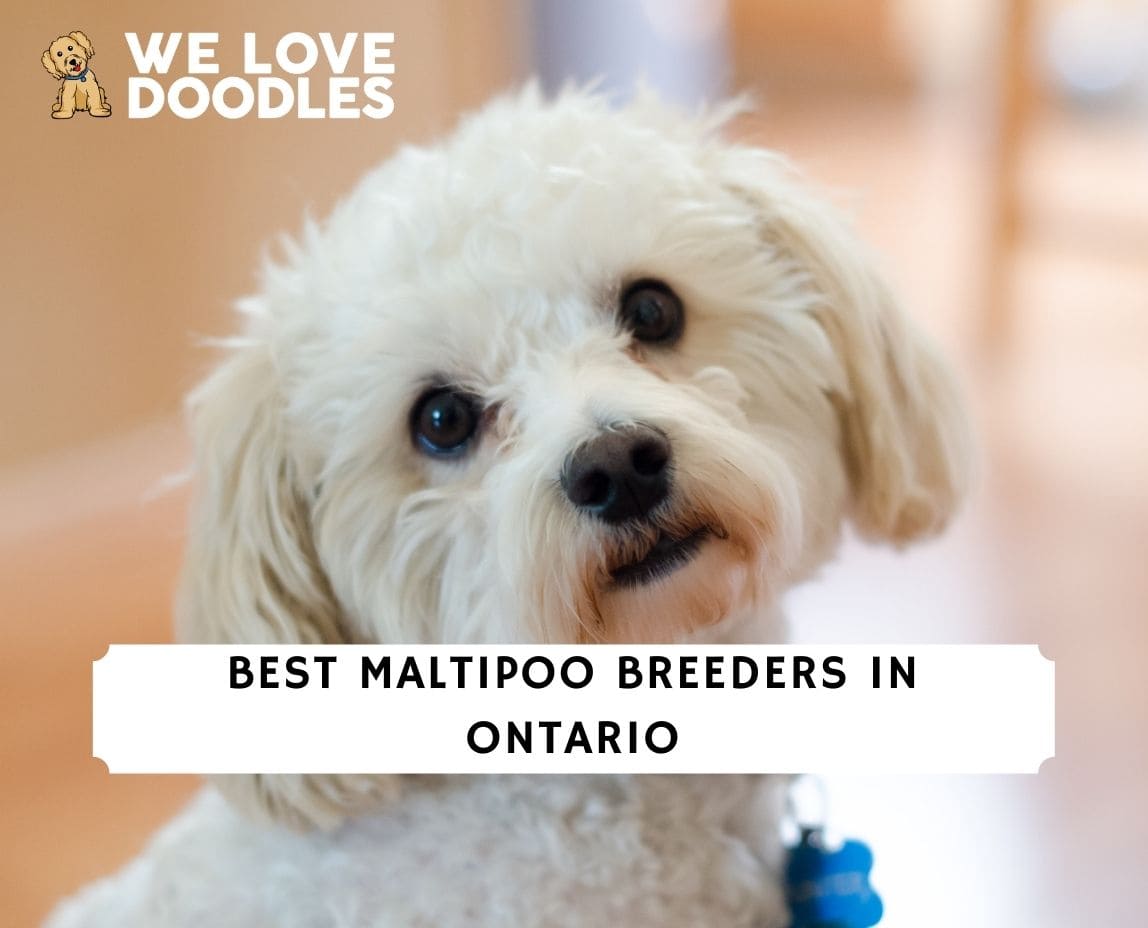 If you're searching for the best Maltipoo breeders in Ontario, then you've come to the right place. Known for their fun-loving and affectionate nature, Maltipoos are a popular cross between the Maltese and the Poodle. They'll fit into any home, whether it's an apartment, a house, a family with kids, or that of an elderly single person.
Before scrolling down this list of Maltipoo breeders in Ontario, check out these recommendations: Best Dachshund Breeders in Ontario and Best St. Bernard Breeders in Ontario.
Maltipoo Puppies For Sale in Ontario
A reputable breeder is essential if you want to bring home a Maltipoo. Here are the most reliable Maltipoo breeders in Ontario to get you started on your Maltipoo journey.
Learn More About The Maltipoo: Maltipoo Pros and Cons and Male vs. Female Maltipoo.
1. Little Cups Maltipoos
Little Cups specializes in two hypoallergenic breeds: the Poodle, Maltese, Maltipoo, and Pomeranian in teacup-sized figures. Presently, they are based in Richmond Hill, Ontario (GTA).
Their puppies are available for viewing in person before you decide to take one home. In addition, they guarantee the genetic health of their puppies for one year and provide text assistance 24/7.
You can always contact them if you have any questions, even if you have had your dog for years. Their Maltese parents weigh around 4-6lbs, while their Poodle parents weigh around 5-7 lbs.
Their rounded heads and short snout give them a 'teddy bear' look. In the event of the puppy's death within one year of purchase, Little Cups will provide a replacement puppy of equal value of the same breed.
Little Cups Maltipoos Details
2. Mini Pups Maltipoos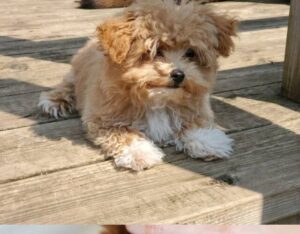 Since 2006, Mini Pups has been pairing families with tiny toy breed puppies. Maltipoos are their favorite breed, and they produce the highest quality luxury puppies.
Their large portfolio of healthy dogs is a testament to their love and care. In addition, a balanced environment benefits their Maltipoo puppy's mental health. The area is relatively quiet so that they can thrive in peace.
At first, puppies are mainly occupied with sleeping and are attracted to quiet places to rest in peace. However, providing balanced and nutritious diets to their pooches keeps them healthy and physically strong.
Each puppy gets a bath once a week for optimum health. In addition, mini Pups has a wealth of knowledge about Maltipoos and know how to match clients' lifestyles and personalities with the right puppy.
Mini Pups Maltipoos Details
3. Puppies R Forever Maltipoos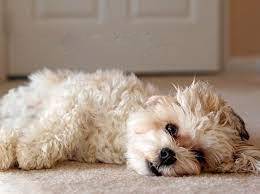 Puppy's R Forever specializes in adorable Teddybear Maltipoo puppies and Teddybear Morkie puppies! However, since it's a smaller establishment, litters aren't always available so wait times may be longer.
Nevertheless, if you're shopping around for a puppy, this may be a good choice. As well as keeping all operations up to date, she provides pictures of how the puppies are socialized and acclimated.
The parent dogs are high quality, and the puppies are well taken care of. Additionally, their Facebook page has rave reviews from other people, so you can read what others say about this breeder. Finally, all vaccinations and information have been received before you receive the puppy.
Puppies R Forever Maltipoos Details
4. Peppa Pups Maltipoos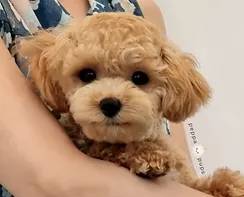 Peppa Pups ' mission is to provide premium quality, healthy puppies bred and sourced ethically. Founded in South Korea over 20 years ago, they have recently launched in Canada after popular demand.
Dedicated to combating animal cruelty, they cooperate with licensed and experienced breeders that are ethical and responsible. In addition to being well-kept and sanitary, their kennels also provide a loving environment where Maltipoo puppies can flourish.
A licensed veterinarian oversees the puppies' health every week before they find a forever home with you. All Maltipoo puppies are subjected to strict health examinations by licensed veterinarians.
Their products are imported and exported worldwide following IATA standards and health regulations. As a result, clients can expect a hassle-free, feel-good experience from them!
Peppa Pups Maltipoos Details
5. Willowbrook Kennel Maltipoos
Last on the list of Maltipoo breeders in Ontario is "Willowbrook Kennel Maltipoos." Licensed in the Waterloo Region and registered with Woolwich Township, they are sure to have that special addition you're looking for.
In an airy, bright, clean, and health-inspected kennel, Willowbrook prides itself on providing you with well-cared-for puppies. The puppies come with a written guarantee, have been examined by a vet, received their first shots, and dewormed.
Renovations have recently been completed in the nursery to provide and maintain a comfortable standard of living for their mamas and babies.
To keep them cozy and warm, they had to tear up the floor to renew their in-floor heating system. They go above and beyond what is expected to ensure their dog's comfort and well-being.
Willowbrook Kennel Maltipoos Details
Maltipoo Puppies in Ontario
Maltipoos enjoy being with people and should never be left outdoors or kept in kennels. They make great apartment dogs as long as they get daily exercise and don't become nuisances.
Intuitive and trainable, the Maltipoo is a good breed for Ontario families. Use rewards like food, play, and praise as positive reinforcement techniques to succeed quickly.
Maltipoos are active, and they need to exercise to stay healthy and happy. So it might surprise you to learn just how much damage a little, bored dog can do due to boredom.
Try to exercise your Maltipoo every day for 10 to 15 minutes. Short walks, playing in a yard, or fetch games down the hallway are all great ways to engage your dog.
When they see something or someone suspicious, Maltipoo's will bark and make a lot of noise. So before you get a Maltipoo, you should consider this trait, especially if you live in a noise-controlled building.
Choosing a Maltipoo Breeder in Ontario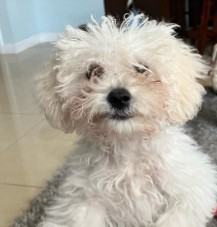 It is possible to view the premises and meet the puppies and parents at some breeders' houses. However, for some breeders, this is not possible. For the safety and health of their puppies, some breeders choose not to allow visitors.
They may be concerned about exposing the newly born puppies to viruses before being vaccinated. If you decide to visit the breeder's home, look out for the following:
Are the puppies' quarters clean and odorless?
How healthy and lively do the puppies seem?
Inspect the puppies to ensure they are clean and well-fed. Discuss the health of the puppies, their parents, and the Maltipoo breed in general. It is imperative that the breeder understands and discusses common health concerns for the breed.
Their current dogs' medical records should also be available. Responsible breeders will also ask you questions to ensure you are a suitable home for their puppy.
It is also possible they will ask you to sign a contract stating they will take your puppy back if, for some reason, you cannot keep it. Therefore, it is advisable to take home puppies between 8 and 12 weeks old.
They will bond and receive appropriate nutrition from their mother and littermates during this time. The dogs should also be given their first round of vaccinations and undergo a thorough health examination by a veterinarian.
Maltipoo Product Recommendations: Best Shampoos For a Maltipoo.
Finding a Maltipoo Breeder in Ontario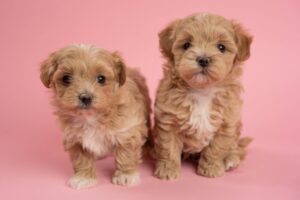 Find out if anyone you know has a Maltipoo puppy and how it behaves. If you are familiar with or can meet the breeder, you would like to use. They will be able to provide you with lots of information.
Ask for references from other owners of puppies from previous litters when you find a breeder and begin the vetting process. Get in touch with these owners and ask them about their experience and puppy.
Their insight will be invaluable to you. You can also find a breeder online by using Google. Visit their website to learn more about their puppies and how they look.
See if there are any reviews or puppy owner comments on their Facebook page, Instagram, or whatever else they have. Then, talk to the prospective breeder over the phone.
Breeders often work full-time and raise puppies as a hobby or part-time job, so don't be worried if they don't respond right away. Instead, pay more attention to their knowledge.
Maltipoo Guides: Best Types of Maltipoo Haircuts and Best Maltipoo Colors with Pictures.
Conclusion For The "Best Maltipoo Breeders in Ontario"
A Maltipoo makes an excellent pet for new pet parents because they are affectionate and friendly. They are, however, susceptible and don't like to be left alone for prolonged periods.
When they don't get enough attention from their human companions, they may experience separation anxiety. However, if you provide this mix with a loving home that meets its needs, you will have an adored family member.
Finding a trustworthy breeder requires patience, diligence, and attention to detail. It's always wise to get as much information as possible about how the process works and do your homework to avoid getting scammed.
For more guides similar to this list of Maltipoo breeders in Ontario,  check out these recommendations:
Before buying a Maltipoo puppy in Ontario, learn more about the breed by watching "Maltipoo Dog Breed Guide" down below: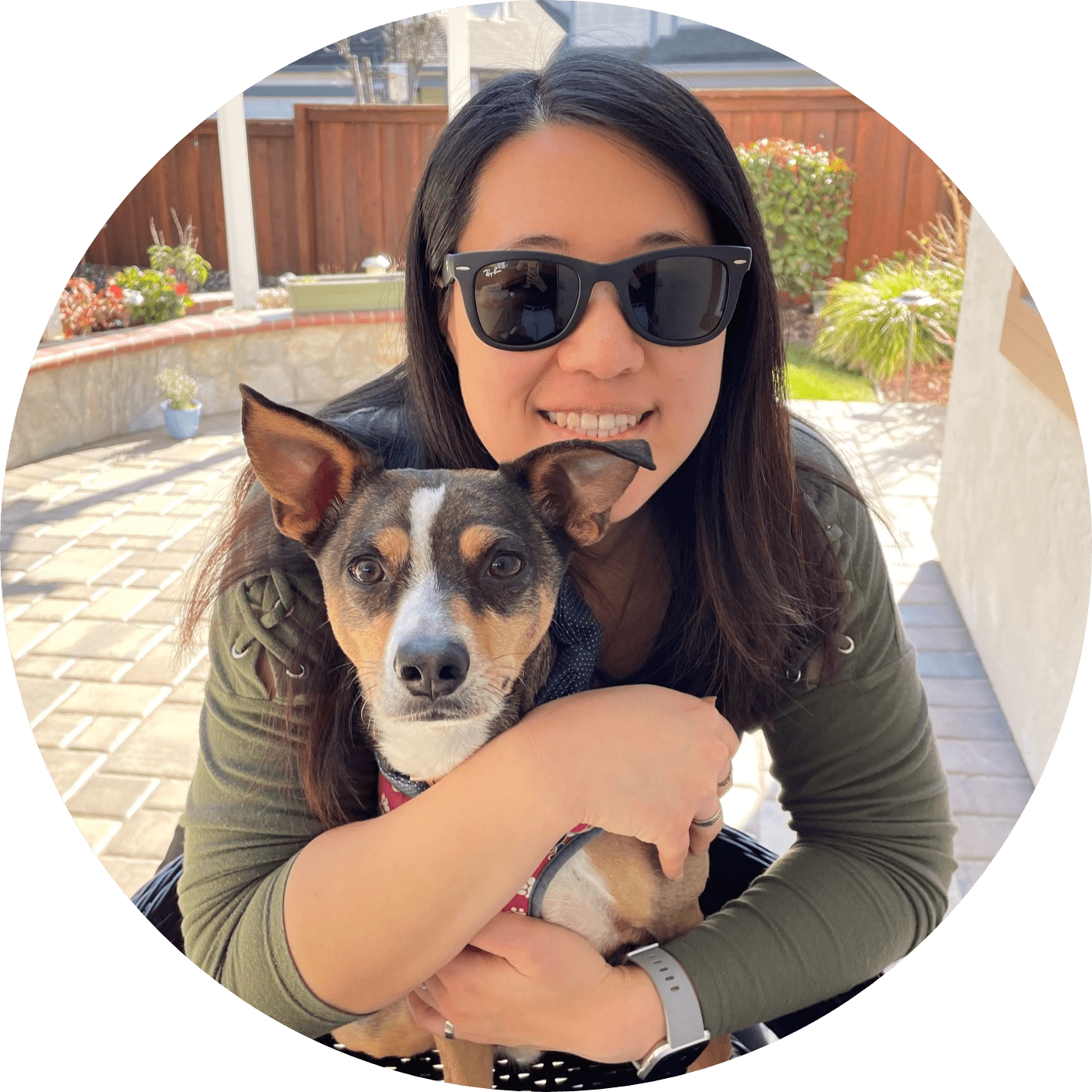 Dr. Sabrina Kong graduated from the Royal Veterinary College in England in 2016 and has been working at a small animal clinic in Northern California since then. She grew up in the Bay Area and got her bachelor's degree from Cal Poly San Luis Obispo. She also became a Certified Canine Rehabilitation Practitioner through a program at the University of Tennessee.
When she isn't in the clinic taking care of her four-legged patients, she enjoys traveling and trying new foods with her friends and her three-legged dog, Apollo. She adopted Apollo from her clinic when he was a puppy with numerous health issues. Dr. Kong truly cares about taking care of animals.