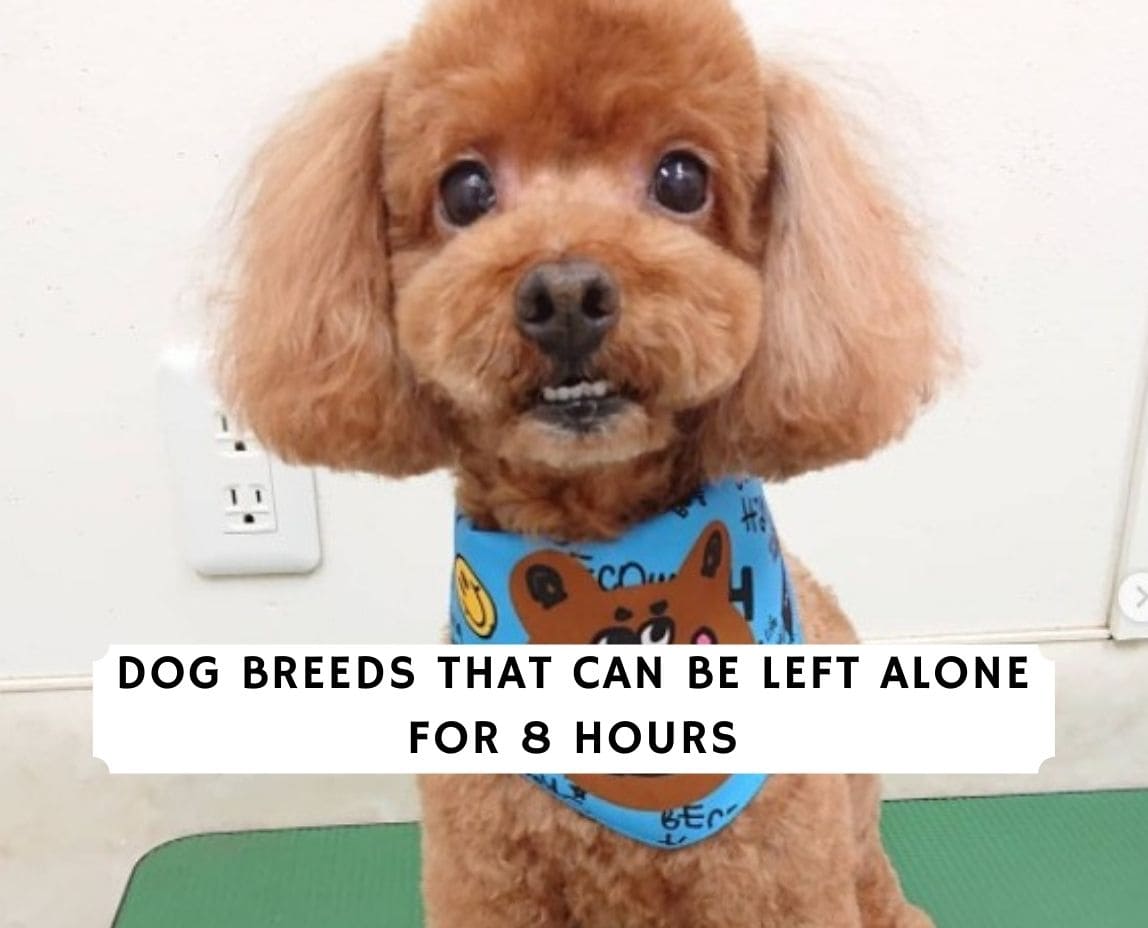 Finding dog breeds that can be left alone for 8 hours straight can be difficult. However, our team compiled this list to help you save time on your research. Before we get started, here's a little something you should know about dogs. Dogs enjoy companionship. For all breeds, they know they can't do life alone. While providing them food and shelter are necessary, they also need a friend and company throughout their life. While like humans, dogs need other people, some breeds may be more flexible when it comes to the amount of time and attention they require daily. This is not to say that they enjoy being alone for a long duration of time. They can tolerate the lack of company in moderate amounts.
Remember that all dogs still need at least somewhat of regular interaction and attention from other people. Dogs who may be okay being left alone is not an excuse to leave them alone for most of the day, every day. Not only is leaving a dong alone for an extended time harmful for their mental health, but you may also come home to a pile that you'll have to clean up, whether made out of defiance or just not being able to hold it. Be sure your dog does have access to be let outside at least once every 8 hours. Beyond that, they may not be able to control themselves as much.
If you work full time or tend to have a very hectic schedule where being home with your dog is a challenge for you, you still have options. By choosing a breed of dog that may be able to tolerate being at home for more time than others, you can find ways to best care for your dog, no matter your schedule. Sure, these independent dogs still enjoy being around people and getting petted on a regular basis. However, they can also navigate life on their own for a certain amount of time. Whether you already have a dog or are considering which breed is right for you, we're here to help you discover the breeds that do the best if they are left alone for long periods, such as up to 8 hours.
Before scrolling down this list of dog breeds that can be left alone for 8 hours, we think these lists could help you on your search: Best Barn Dog Breeds For Farms and Outdoors and Best Hypoallergenic Dog Mixes.
Dog Breeds That Can Be Left Alone
Big to small, lively to chill, numerous breeds might be better suited if you have to be away from home for a while during the day. Our team at WeLoveDoodles will share some of the top breeds that can tolerate being home for extended periods due to their personality and characteristics.
1. Poodle
First on the list of dog breeds that can be left alone for 8 hours is the Poodle. The Poodle comes in a variety of colors, sizes, and coat types, making them wonderfully versatile for all sorts of families. They are pretty intelligent and can also stay calm by themselves for a significant amount of time. Keep in mind that these dogs are pretty active. They enjoy playtime and staying engaged in activities with you throughout the day. As they are quick to become your friend, it's still important to have that regular snuggle time when you can fit it into your schedule.
Poodle Mentions: Best Mini Poodle Breeders in the United States and Best Toy Poodle Breeders in the United States.
2. Greyhound
This tall and long large dog can tolerate some alone time. Greyhounds tend to develop a type of relationship with their owners that makes separation a bit easier. Keep in mind that these large dogs also require regular exercises, such as a daily walk or run.
Greyhound Mentions: Best Hypoallergenic Hunting Dogs and Best Short-Haired Hypoallergenic Dogs.
3. Bernese Mountain Dog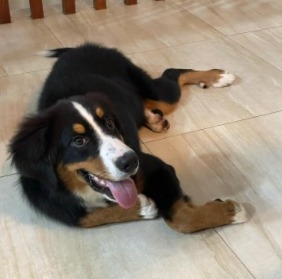 As another large dog, the Bernese Mountain Dog is also quite content lying around the house and taking naps. They are extremely friendly and are great around families. They do not usually require much regular exercise and are also relatively easy to train as they are people pleasers. Keep in mind that with their size comes the need for a larger living space or a yard where they can run and roam.
Bernese Mountain Dog Mentions: Best Bernese Mountain Dog Breeders in the United States and Best Bernese Mountain Dog Rescues For Adoption.
4. Basset Hounds
These classic family favorite dogs can be great in a variety of living environments. Basset Hounds enjoy sleeping for long periods throughout the day, making them the perfect option if you aren't there to keep them active and entertained. They do require a bit of maintenance for their ears and coats. However, they can be an excellent fit for you with basic regular exercise.
Basset Hound Mention: Best Basset Hound Breeders in the United States.
5. Cavalier King Charles Spaniel
This adorable tan and white small dog can be an excellent fit for those with busy lifestyles. With their small size, Cavalier King Charles Spaniels do not require a lot of daily exercise. They also do not bark much at home, making them a quiet home companion. While they do enjoy being on your lap and snuggling up, they are also independent in finding joy and happiness in life, even if you may not be around at that time. They are great for small apartments and families that have young kids due to their friendly and gentle personalities.
Cavalier King Charles Spaniel Mentions: Cavapoo Dog Breed Guide and Cavapoochon Dog Breed Guide.
6. Lhasa Apso
This elegant and adorable small dog is well known for its solitude and aloneness. With their history stemming from being guard dogs at monasteries, Lhasa Apsos can deal with being alone. Despite their small size, they can have a bold personality and a sense of independence that makes them great for being by themselves. They also only require just a bit of exercise every day due to their size. Therefore, this dog is an excellent fit for people in small living environments and wants a puppy that doesn't require many daily exercises. However, their long, flowy hair can either be trimmed up short for easier care or professionally cared for when it comes to their coats.
Lhasa Apso Mentions: Most Popular Dog Breeds in Nigeria and Best Teddy Bear Dog Names.
7. Maltese
These fluffy furballs enjoy having you home but can also take on life on their own when you're out. Due to the Malteses' small size, they do not require a significant amount of exercise, which can be convenient for your schedule. As they have a guarding instinct, it's crucial to ensure they are in a space where they feel comfortable and are not subject to the concerns or dangers outside.
Maltese Mentions: Best Dog Food For Maltese Tear Stains and Small Non-Shedding Dog Breeds.
8. Pug
These adorable and wrinkly dogs can be an excellent fit for people who have to be out of the house during the day. They enjoy routine and can usually be tolerable of significant times home alone. They also do not bark much, which can make it easier for them to take care of. Additionally, these dogs are very adorable with their scrunched-up faces and small size. They can be an excellent fit for large and small houses. Families with small children can also find the Pug to be a trustworthy breed that gets along well with all.
Pug Mentions: Best Pug Breeders in New York and Best Pug Breeders in California.
9. Boston Terrier
Last on the list of dog breeds that can be left alone for 8 hours is the Boston Terrier. This medium-sized dog has a low level of maintenance and doesn't get very stressed out when you're not around them at all times. They are pretty independent and can be intelligent and stubborn in their personality. They don't require a lot of exercise, just a moderate walk or so regularly. Especially for people in small living spaces like apartments, this breed can be an excellent choice.
Boston Terrier Mentions: Types of Dogs Born Without Tails.
How To Choose The Right Dog Breed
As you consider the type of dog that works best for your lifestyle if you have to be away for a while, there are other important factors to keep in mind. For example, low-maintenance dogs that may not require daily brushing may work better for your busy schedule. In this case, dogs with shorter, fine hair can be a great option. Your space in which you live also may determine the breed you choose. For example, if you live in a small apartment, you may want to choose a dog with a size that fits the space. A large Greyhound may not have enough room to roam around in a small apartment. Therefore, if you have a larger home or yard, a giant dog may feel more at ease in those such environments.
Dog Tips: Tips For Choosing a Good Dog Food and Grooming Advice.
How Long Should You Leave Your Dog At Home
Even though these dog breeds may be more manageable if you have to leave for long periods, that does not give you a free pass to let your dog do whatever you want at home. Experts share that about 8 hours is the suggested maximum amount of time you should leave your dog home alone. Any longer, and they will most likely need to use the restroom and badly. Some say that dogs should not be left alone for more than 4 hours. However, this is highly dependent on your dog and its age. Generally, younger dogs like puppies need to eat and relieve themselves at a much more frequent timeline than adult dogs. You can also track their need to be let out based on when you last fed them.
How To Keep Your Dog Entertained While Alone
Even if your dog does not show obvious signs of boredom while you're away from home, you can still find great opportunities to keep them entertained until you can join them in playing together. Things like keeping the window blinds open can give them something to look at and watch while you're out. They may feel more confident in guarding the house if they can see around them. You can also give them unique toys designed to keep their attention for a long time. For example, you could take a hollow toy and fill the inside of it with peanut butter or another spread that your dog loves.
They will continue to lick it until they can get all the peanut butter out. Other toys like chews and balls can also keep them highly engaged for some time while you're away from home. Take a walk through a dog toy store and explore what toys you can bring home to bring delight to your dog. When they are ready for a nap, be sure that they are in an environment that is comfortable and calm them. Ensure they have a designated sleeping spot that they can always go to when they need a nap. Things like a pillow, a blanket, and maybe a few other great toys can help set the stage for a comfortable sleeping spot.
For mealtime, you can have a preset amount of food available for them during the day. This can help them not overeat, instead of just leaving out as much food as what they are hungry for. Feed them in the morning before you leave and again in the evening as they join you for dinnertime. You'll also want to provide them access to a lot of water. You want to be sure that they will stay hydrated throughout the day, not just in the mornings and evenings when you are there. You can also develop a method to relieve themselves without needing to be let outside to do their business.
This can also greatly assist in helping your dog stay healthy and happy while you are not home. Be sure to find the right approach for you, your lifestyle, and your dog. When you come home to greet them, as they embrace you and show their excitement at your appearance, be sure to let them outside to go to the bathroom as soon as possible. Once they've relieved themselves, be sure to shower them with love and lots of cuddles that they missed out on during the day. They'll be so excited to see you and can't wait to spend quality time with you.
Keep Your Dog Busy: Best Dog Toys To Keep Them Busy and Best Interactive Dog Toys.
Conclusion For "Dog Breeds That Can Be Left Alone For 8 Hours"
Even when you're not at home, you can find ways to care for your dog. By choosing the breed that best aligns with your lifestyle and living situation, you can create a better, more trusting environment for both you and them. Keeping your dog in a routine can also help them have a better time while you are out. Don't leave your dog hanging while you're out. Instead, help them deal with the time apart from you with activities and truly savoring the time that you do have together.
For more dog breed ideas, you can check out:
To find more ideas, you can watch "Top 10 Dogs That Can Be Left Alone" from Dog World down below: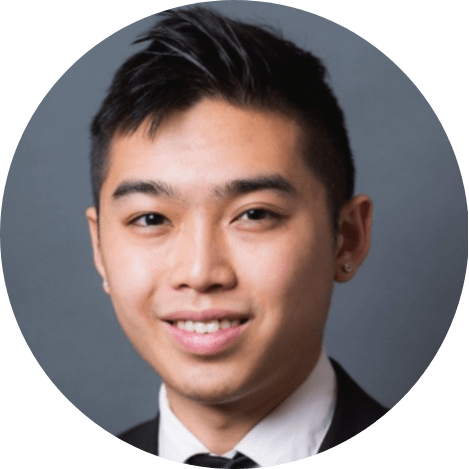 Andy is a full-time animal rescuer and owner of a toy doodle. When he's not saving dogs, Andy is one of our core writers and editors. He has been writing about dogs for over a decade. Andy joined our team because he believes that words are powerful tools that can change a dog's life for the better.
Why Trust We Love Doodles?
At We Love Doodles, we're a team of writers, veterinarians, and puppy trainers that love dogs. Our team of qualified experts researches and provides reliable information on a wide range of dog topics. Our reviews are based on customer feedback, hands-on testing, and in-depth analysis. We are fully transparent and honest to our community of dog owners and future owners.